'Vanderpump Rules' Season 9 Begins Filming as Tom Sandoval Reveals He's Having a Hard Time Staffing TomTom (Exclusive)
As cameras begin rolling on a new season of Vanderpump Rules, upcoming episodes could capture some of the hurdles Tom Sandoval faces as he reopens TomTom.
In an exclusive interview with Showbiz Cheat Sheet, Sandoval opened up about the challenges his industry faced, along with his realization that restaffing TomTom wasn't going to be easy. He said the prolonged pandemic prompted many staffers to leave town, so reassembling his team has been difficult.
Ariana Madix, who also spoke with Showbiz Cheat Sheet, admitted that while she has no idea what Vanderpump Rules Season 9 will hold, anything was possible and she is ready for the return of fun.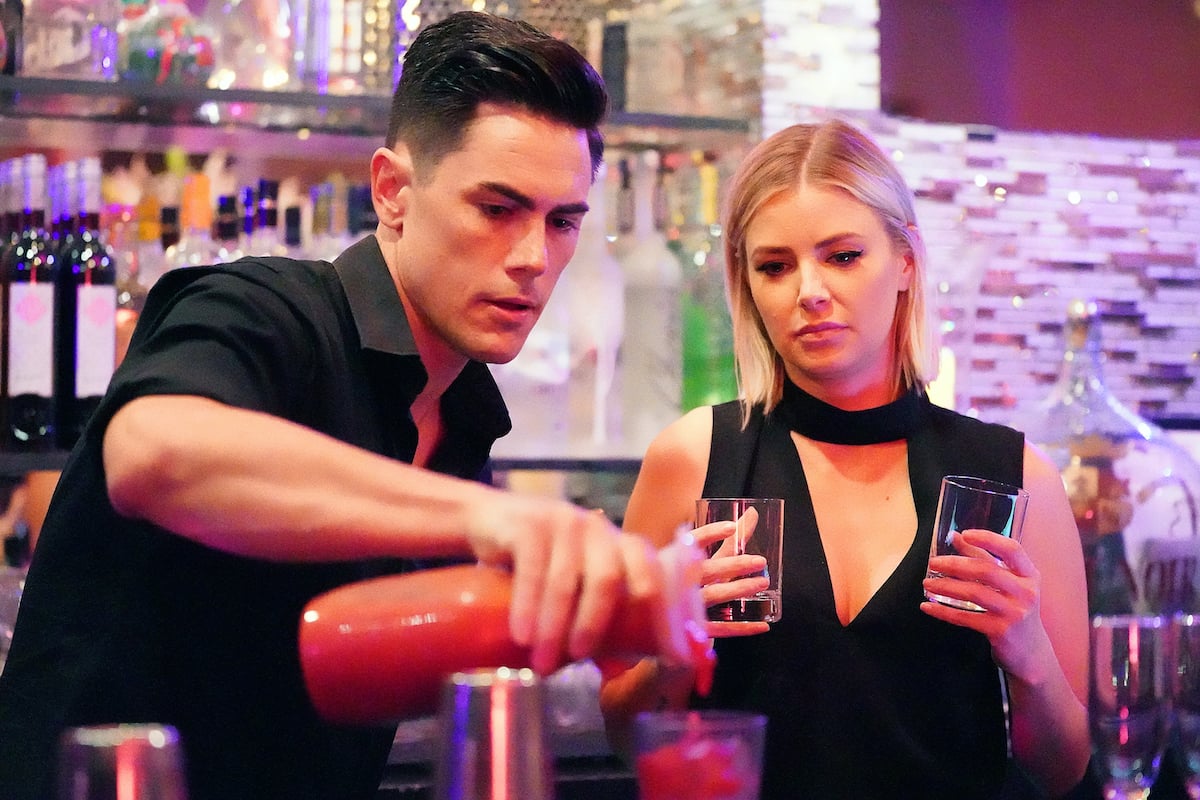 TomTom lost many staff members when the pandemic dragged on for months
Sandoval and partner and fellow Vanderpump Rules cast member Tom Schwartz held a fundraiser through Cameo for their furloughed staff when the pandemic initially hit. The duo ended up raising more than $50,000 for out-of-work staff, but unfortunately, the pandemic dragged on too long.
"People obviously had to make changes," Sandoval said about furloughed staff. "I know a lot of our staff went back to their hometown to save money on rent. And obviously, a bunch of [people in] the service industry are also in the entertainment industry."
Since the entertainment industry also shut down, many workers ran out of options. "So you're not going on auditions during that time, nothing was filming," he continued. "So a lot of people just kind of went back to their hometown to regroup. Connect with their family."
"And a lot of them are coming back to town," he continued. "And, you know, I guess one good thing, I guess, is that apartment leases like rent is a little bit lower than it was [before the pandemic]. "Like they're giving deals like a month free or two months free."
"It's tough though," Sandoval admitted. "It's harder to find staff. I never thought that would be the case. Living in L.A. myself, job hunting in L.A., I'm used to being like one of the 30 people that are trying to get a job as a bartender."
Ariana Madix is ready for the 'roaring '20s' in 'Vanderpump Rules' Season 9
Lisa Vanderpump actually advertised for TomTom staff openings on Twitter. "Tom Tom is hiring! We are looking for magnificent, fast-paced, qualified, great bartenders!" she tweeted.
While Sandoval works out restaffing the popular gastropub, Madix said she's just looking forward to seeing everyone return. She said the new season of Vanderpump Rules is open to just about anything.
"You know, the thing is, we never know, I think, any season, it's always you never know what's going to end up happening," Madix said. "Any time you try to predict what's going to happen, things always go another direction. Something happens we weren't expecting. But I know I am personally super excited to go back. Super excited to see everyone. I'm ready for the roaring '20s, let my hair down and I have a great time. So I just I'm really looking forward to all of that."
Madix and Sandoval are also prepping for the roaring '20s with their Alka-Seltzer Mocktail hangover remedy. The duo made a dose of Alka-Seltzer taste amazingly refreshing by infusing lemon-lime an Alka-Seltzer tablet with ginger syrup and lavender honey.
Source: Read Full Article