The Truth About Jason Sudeikiss Ex-Wife
The words "Jason Sudeikis's ex" likely conjures up thoughts of Olivia Wilde or even (for avid fans) January Jones. But, did you know that the "Ted Lasso" star was married before his much-publicized romance with Wilde? As it turns out, Sudeikis was once married to screenwriter and producer Kay Cannon for four years, before separating in 2008, per Reuters.
The former spouses were together for nine years in total, having first met while doing improv in Chicago, before settling for a period in Las Vegas. Although much less recognizable than Sudeikis's most recent ex, Cannon has an impressive body of work to her name, having penned and produced episodes of the hit shows, like "30 Rock" and "New Girl", as well as the iconic "Pitch Perfect" trilogy. It eems like Sudeikis has a thing for mysterious brunettes with a penchant for comedy! So, why were the two unable to withstand the test of time? Keep reading to find out!
Why did Jason Sudeikis and Kay Cannon divorce?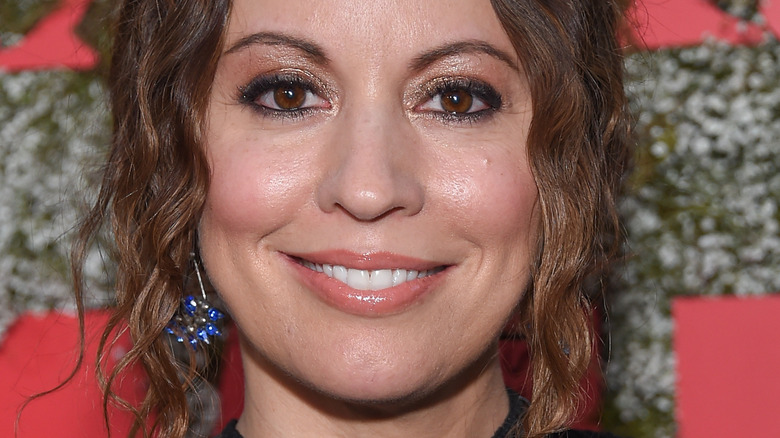 Every relationship requires some compromise, but in the showbiz world it, seems that career usually comes first. As Jason Sudeikis told GQ's August 2021 issue, his marriage to Kay Cannon started to fracture once he was hired as a writer on "Saturday Night Live." With the show iconically based in New York City, he and the "Girlboss" executive producer — who was still living in Las Vegas — naturally started to drift apart. As he told "SNL" boss Lorne Michaels, "I had to give up two things I love the most to take this writing job: performing and living with my wife."
Shortly after the split, Sudeikis coupled up with Olivia Wilde — a relationship that ended in late 2020. Still, it seems like everyone has remained classy, with no negative comments circulated from any party. Cannon herself started a family with Eben Russel, while Sudeikis shares two beautiful daughters with Wilde. Here's hoping all the families involved find their happy ending.
Source: Read Full Article