The Crown Season 3 Is Reportedly Premiering This Fall
We're almost halfway through 2019, and there's still no real sign of a release date for Season 3 of The Crown—just a vague promise that it'll premiere sometime after July 1. The Emmy- and Golden Globe-winning show chronicles the reign of Queen Elizabeth II, and the new season will feature an entirely new cast led by Oscar winner Olivia Colman. As we anxiously await new episodes of the addictive series, catch up on everything know about the new season below. Plus, keep checking back: This article will be updated as new information is released.
1) Season 3 will premiere in the second half of 2019.
Deadline reports that Netflix revealed to investors in April that the new season of the The Crown would premiere after July 1, 2019.
Additionally, Erin Doherty, who will play Princess Anne in Seasons 3 and 4, told the Irish Times that she thinks the new season will be released in the fall.
2) The show has been entirely recast, with Olivia Colman portraying Queen Elizabeth II.
In October 2017, Variety confirmed Broadchurch and The Night Manager star Olivia Colman will play Queen Elizabeth II for Seasons 3 and 4. Claire Foy originated the role for Seasons 1 and 2, and confirmed to Vulture back in December 2016 that the entire original cast of the series would be replaced.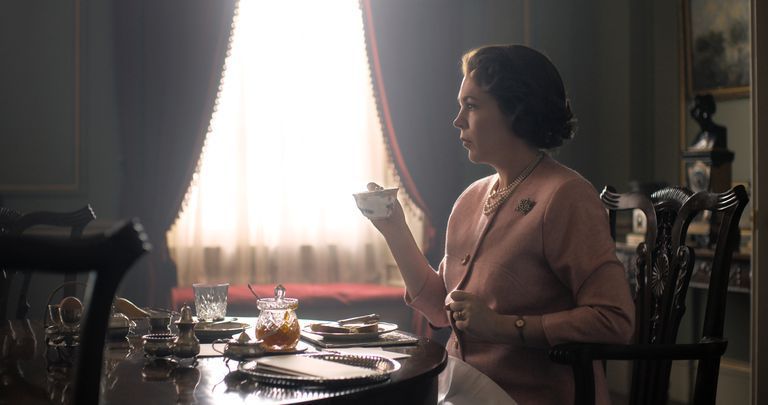 Before Season 1 even premiered, Morgan discussed his motivation for that decision with Variety in November 2016:
In February, producer Suzanne Mackie also confirmed that every single character would be re-cast. "It's all or nothing. Everyone has to change," she said, according to Variety.
3) Season 3 has officially finished filming.
Per Yahoo, Colman revealed at the 2019 Oscars that principal photography on Season 3 finished in mid-February but still had a few reshoots. She added that Season 4 would begin filming in August 2019.
4) Tobias Menzies will play Prince Philip.
Outlander and Game of Thrones star Menzies will take on the role of Prince Philip from Matt Smith, Netflix confirmed in April 2018. In a statement, Menzies said, "I'm thrilled to be joining the new cast of The Crown and working with Olivia Colman again. I look forward to becoming her 'liege man of life and limb.'" Menzies previously worked with Colman on The Night Manager.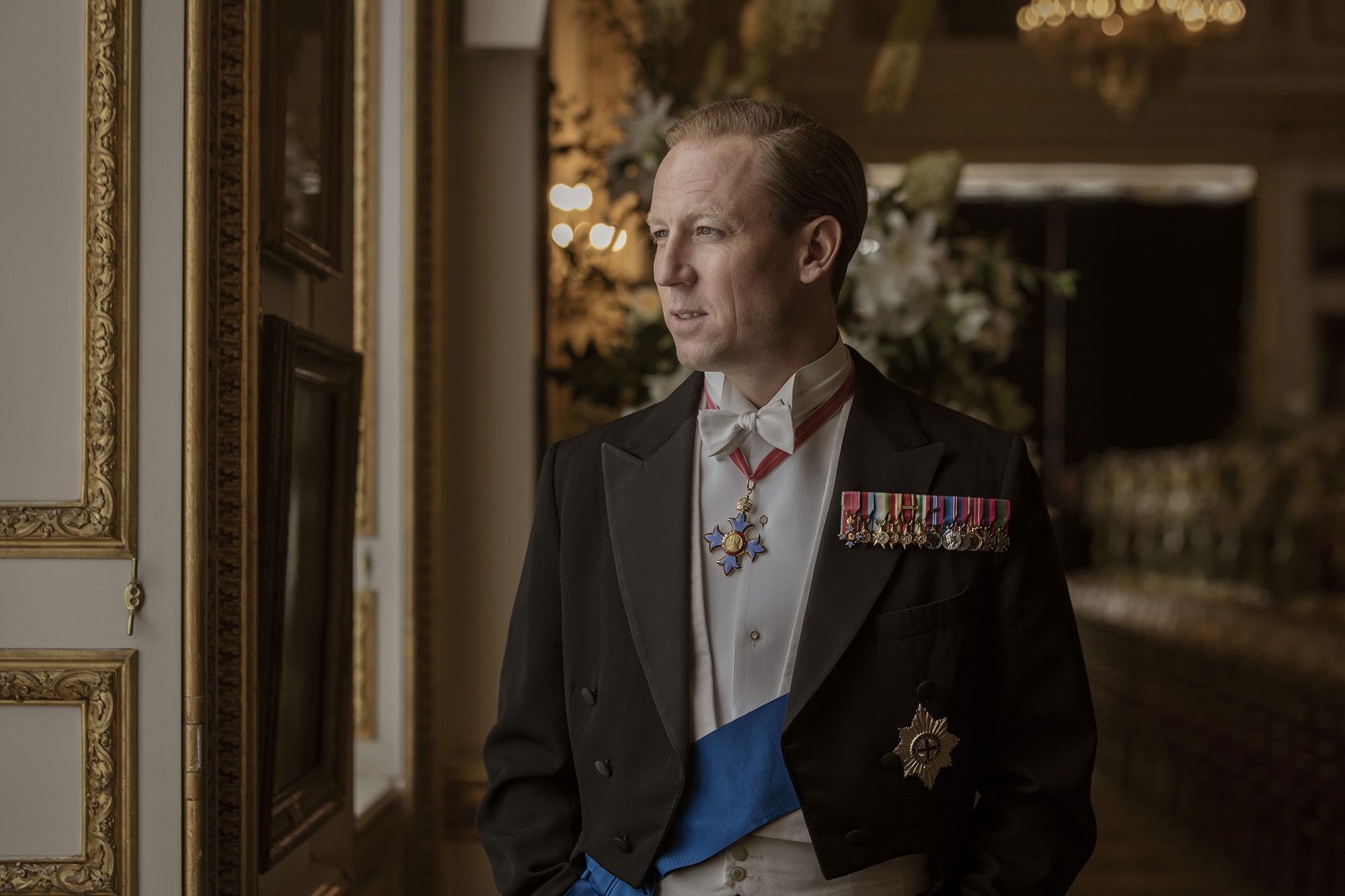 In January 2018, THR reported Paul Bettany was slated to take on the role, but negotiations with Netflix later fell through due to a scheduling conflict.
5) Helena Bonham Carter will play Princess Margaret.
In early January 2018, the Evening Standard reported Helena Bonham Carter was "all but confirmed" to take over the role of Princess Margaret from Vanessa Kirby for Seasons 3 and 4 of The Crown. On May 3, Netflix confirmed the news with a statement from Bonham Carter: "I'm not sure which I'm more terrified about—doing justice to the real Princess Margaret or following in the shoes of Vanessa Kirby. The only thing I can guarantee is that I'll be shorter than Vanessa."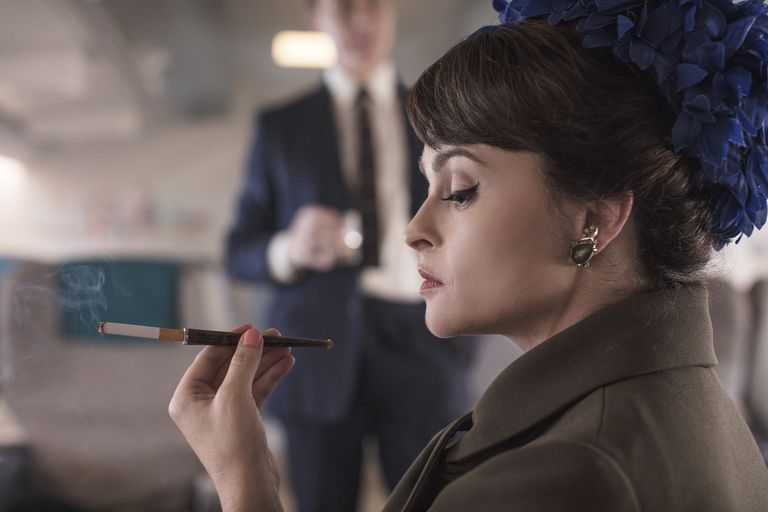 Before Bonham Carter started filming, she revealed her anxieties about joining the cast in a June 2018 interview with Variety: "None of us look at all like our previous generation," she said. "We don't actually look like our real people either. I don't look like Margaret. I don't think Olivia looks particularly like the Queen, but it's interesting. We just have to try and create some sort of essence. The good thing is that all the characters are so multifaceted, so we will probably capture different bits."
6) Ben Daniels will play Antony Armstrong-Jones, who will separate from Princess Margaret in Season 3.
Netflix announced House of Cards and The Exorcist TV-show star Daniels would portray Princess Margaret's (ultimately ex-) husband Antony Armstrong-Jones, Earl of Snowdon. "Snowdon was such a dynamic and complex man," Daniels said in a statement to Netflix. "I'm really looking forward to playing him."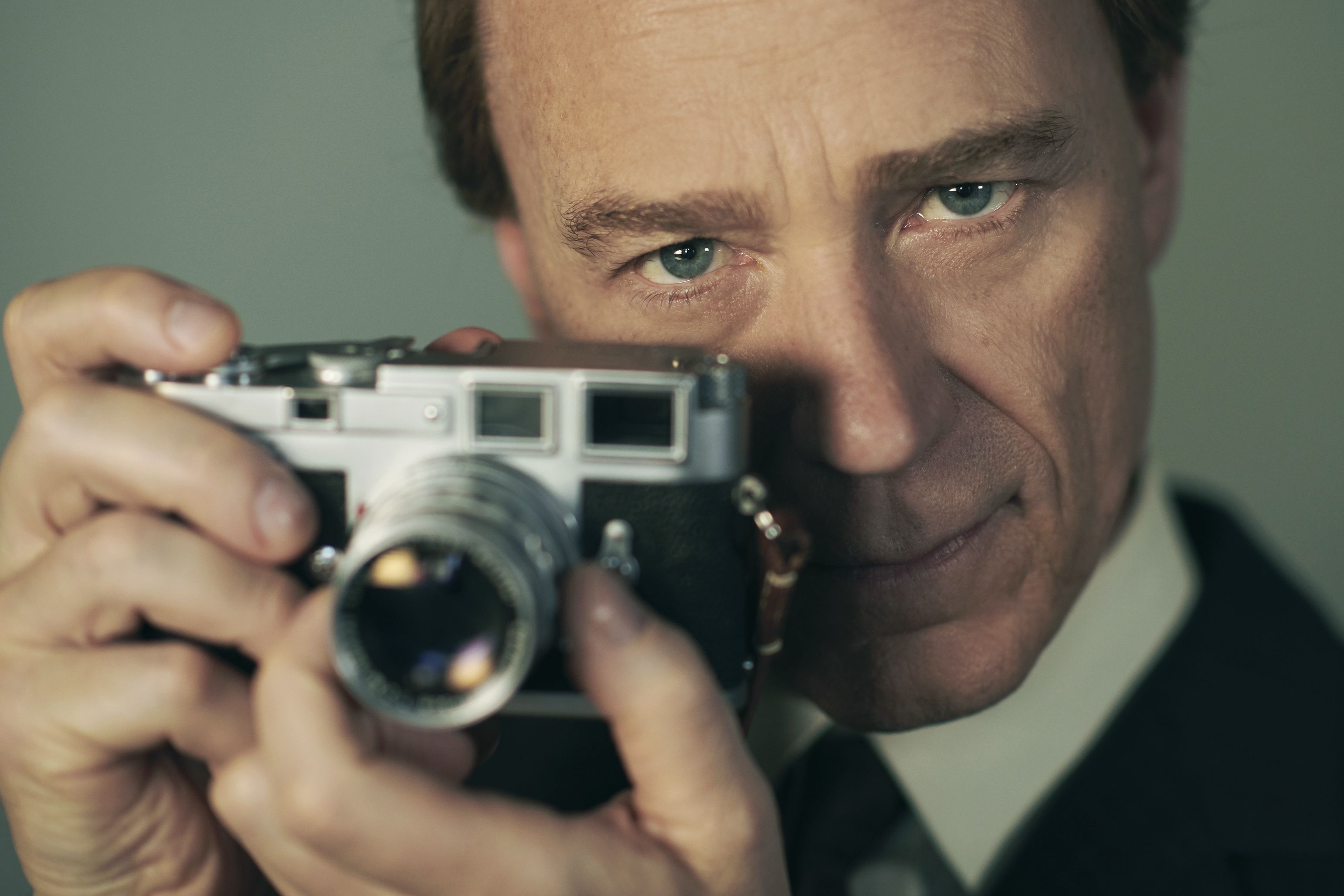 Matthew Goode played Armstrong-Jones in Season 2 of the show, with his character marrying Princess Margaret in Episode 7 and taking the title Earl of Snowdon. The couple welcomed two children by the end of the season, but will face something totally different in the new episodes. "In Season 3, without giving anything away—it's on the record, it's history—we'll see the breakup of this extraordinary marriage between Margaret and Snowdon," The Crown history consultant Robert Lacey told Town and Country in December 2017. Margaret and Armstrong-Jones separated in 1976 and divorced in 1978, the first divorce of a senior royal member since Princess Victoria of Edinburgh's in 1901.
Images from set also show scenes shot of the couple during happier times. The Daily Mail published paparazzi photos of The Crown filming in Spain to recreate Princess Margaret and Lord Snowdon's visit to Los Angeles as part of their 1965 tour of the United States.
7) Josh O'Connor will play Prince Charles and Erin Doherty will play Princess Anne.
In July 2018, Netflix announced it had cast the roles of Prince Charles and Princess Anne. Josh O'Connor, star of God's Own Country and The Durrells in Corfu, will play the Prince of Wales. "Seasons 3 and 4 will follow some of the most turbulent events in the Prince of Wales' life and our national story and I'm excited to be bringing to life the man in the midst of it all," O'Connor said in a Netflix statement. "I'm very aware it's a formidably talented family to be joining, but reliably informed I have the ears for the part and will fit right in."
In a January 2019 interview with the U.K. Times, O'Connor opened up about taking on the role of Prince Charles. "Essentially you have someone whose whole life only comes into focus when his mother dies," he said. "That keeps hitting me—he only has meaning when his mum dies. Where does that put a young man? And then you've got his relationships—you can't just get married or be with someone, they have to meet a set of [outside] criteria. That is a lot to get your head around. I'm discovering something every day about him and the world he exists in."
Erin Doherty, who has appeared in Call the Midwife and the Les Misérables miniseries, will play Princess Anne. "There is such a rare dynamic within Princess Anne that I am incredibly grateful to be able to explore," Doherty said in a statement at the time of her casting. "She is a woman of great strength and heart—I feel privileged to fight her corner."
Casting director Nina Gold told Vanity Fair in February 2018 that she was in the process of casting the roles of Charles, Anne, and Camilla Shand, revealing the characters are "just coming into their own" in the new season.
8) Emerald Fennell will play Camilla Shand.
Emerald Fennell, Victoria and Call the Midwife actress and head writer for Season 2 of Killing Eve, will take on the role of Camilla Shand in Season 3 of The Crown. "I absolutely love Camilla, and am very grateful that my teenage years have well-prepared me for playing a chain-smoking serial snogger with a pudding bowl haircut," Fennell said in a statement.
Season 3 will be an important one for Prince Charles and the future Camila Parker-Bowles. The two met in either 1970 or '71 and dated on and off for more than three decades—including the years both were married to other people—until they married in 2005.
In May 2019, Fennell told the New York Times that Morgan's research into young Camilla made it easy to tackle playing a real-life person: "You get to turn off the analytical, angsty part of your brain about playing someone real." She added that the new season will explore the relationship between Charles and Camilla before their first marriages. Paparazzi photos from the Season 3 set appear to show scenes of the two meeting for the first time.
9) Charles Dance has joined Season 3 in an unconfirmed role.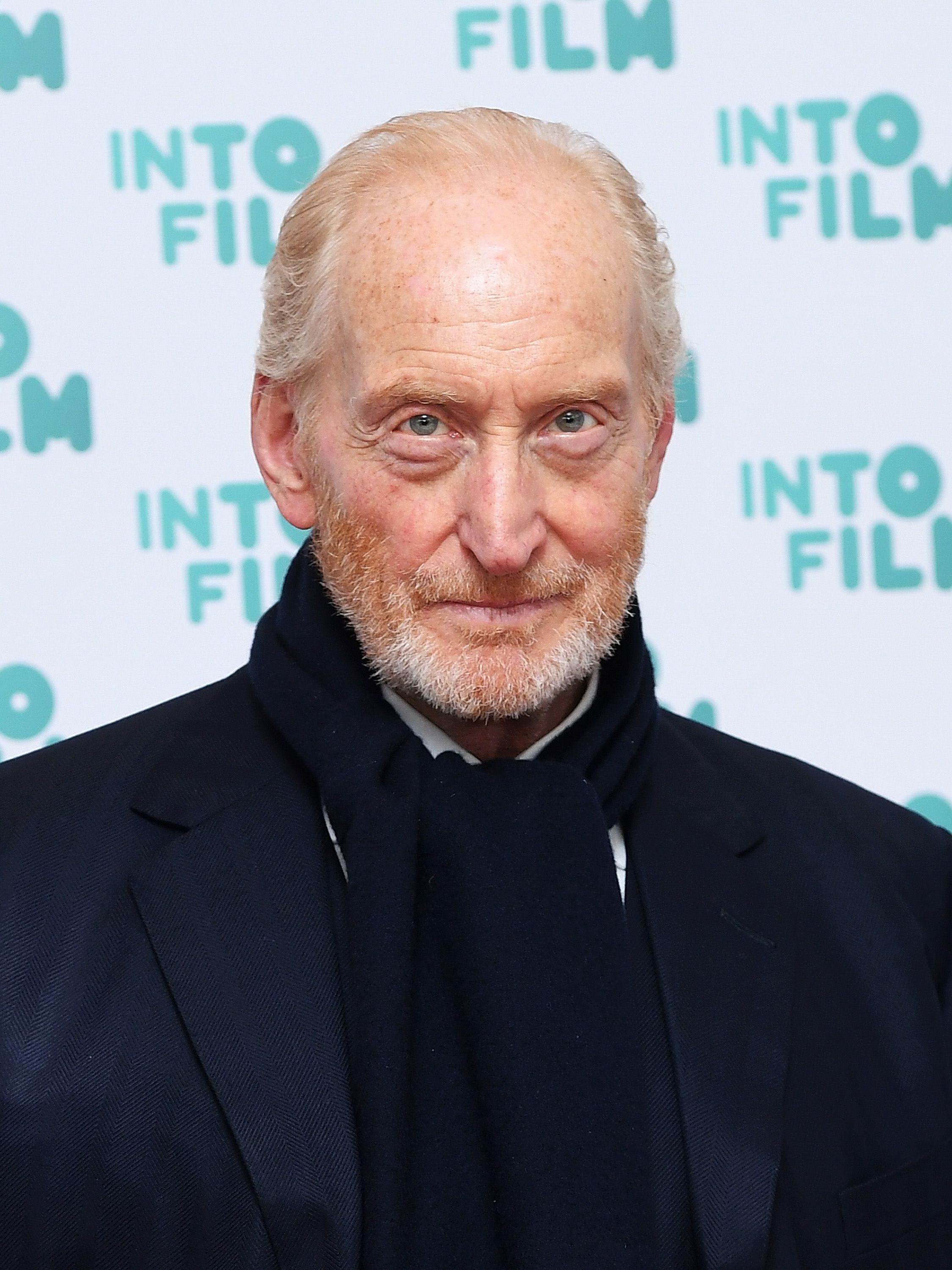 Photos from the set of Season 3 indicate Game of Thrones alum Charles Dance has joined the show, though Netflix has not announced his casting. Digital Spy reports that Dance will actually play Lord Louis Mountbatten, Prince Philip's uncle. He was very close to Philip and Prince Charles, who called him "Uncle Dickie," and was played by Greg Wise in Seasons 1 and 2 of The Crown.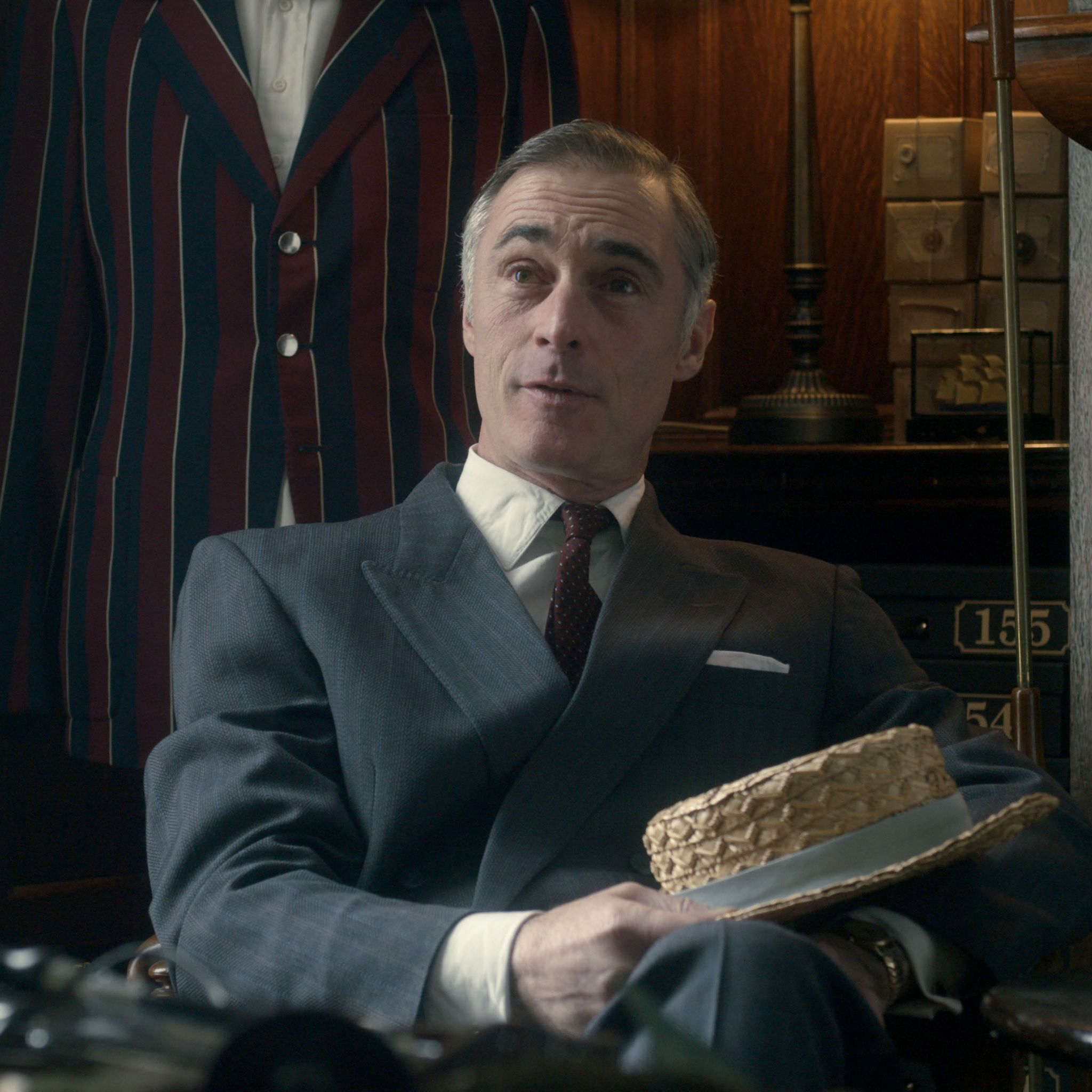 10) Derek Jacobi will play the Duke of Windsor.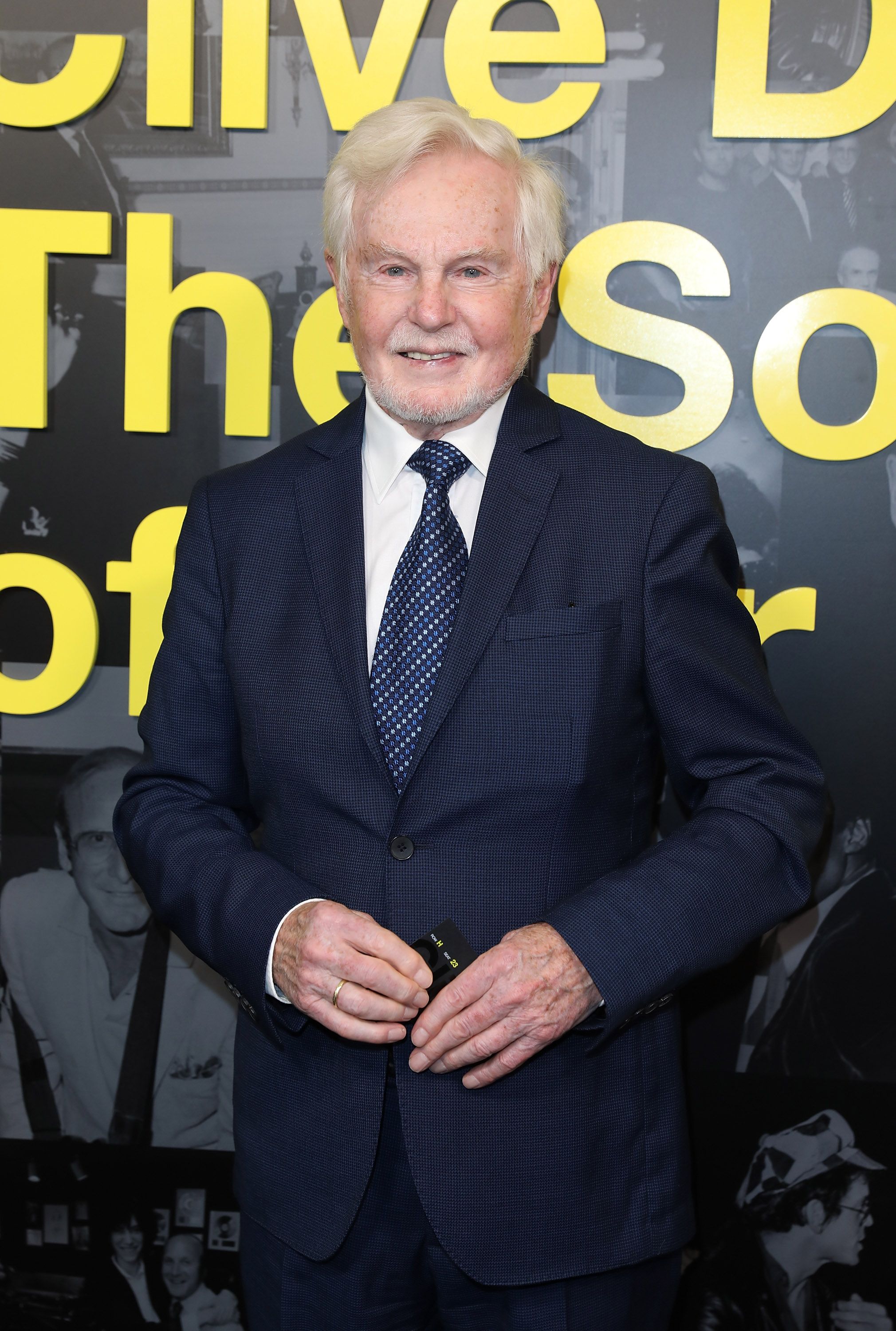 The British film, TV, and theater actor will play the puzzling Duke of Windsor in Season 3 of The Crown, according to the U.K. Times. The character was played by Alex Jennings in Seasons 1 and 2.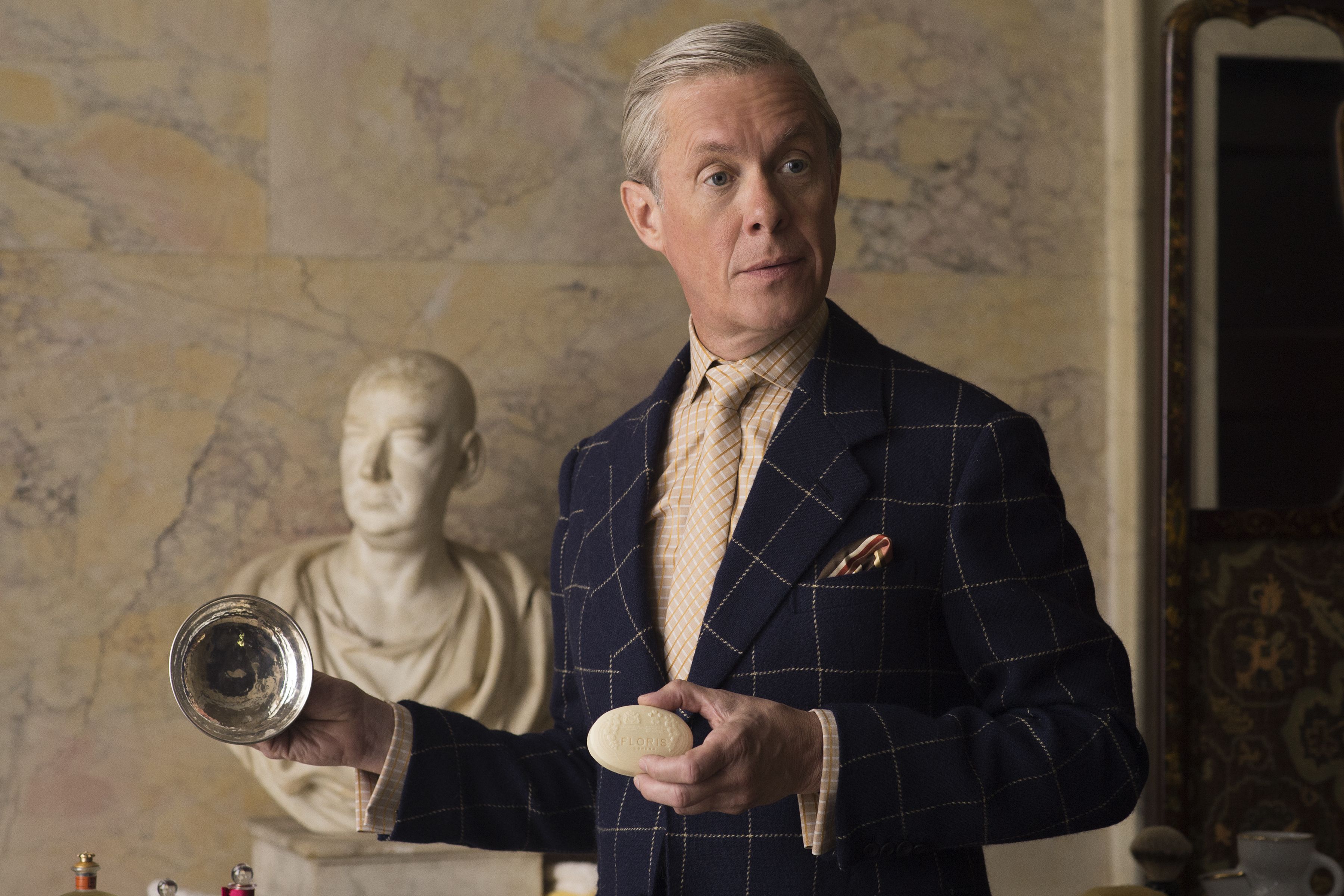 11) Marion Bailey will play Queen Elizabeth, the Queen Mother.
Marion Bailey, a veteran film, television, and theater actress, will play the Queen Mother in The Crown Season 3, taking over the role from Victoria Hamilton. "It's a brilliant show and we have a tough act to follow, but what a gift to be playing the fascinating and greatly loved Queen Mother," Bailey said in a statement.
12) Jason Watkins will play Prime Minister Harold Wilson.
The BAFTA-winning, Olivier-nominated British actor will take on the role of British Prime Minister Harold Wilson, a Labour politician who served two non-consecutive terms: October 1964 to June 1970, and March 1974 to April 1976. Back in October 2017, The UK Times reported in an interview with Morgan that Season 3 would cover "the Wilson era" while Season 4 would focus on Margaret Thatcher, who took office May 4, 1979, and served 11 years—the longest of any British prime minister in the twentieth century.
"I am delighted to become a part of this exceptional show," Watkins said in a statement. "Harold Wilson is a significant and fascinating character in our history. So looking forward to bring him to life, through a decade that transformed us culturally and politically."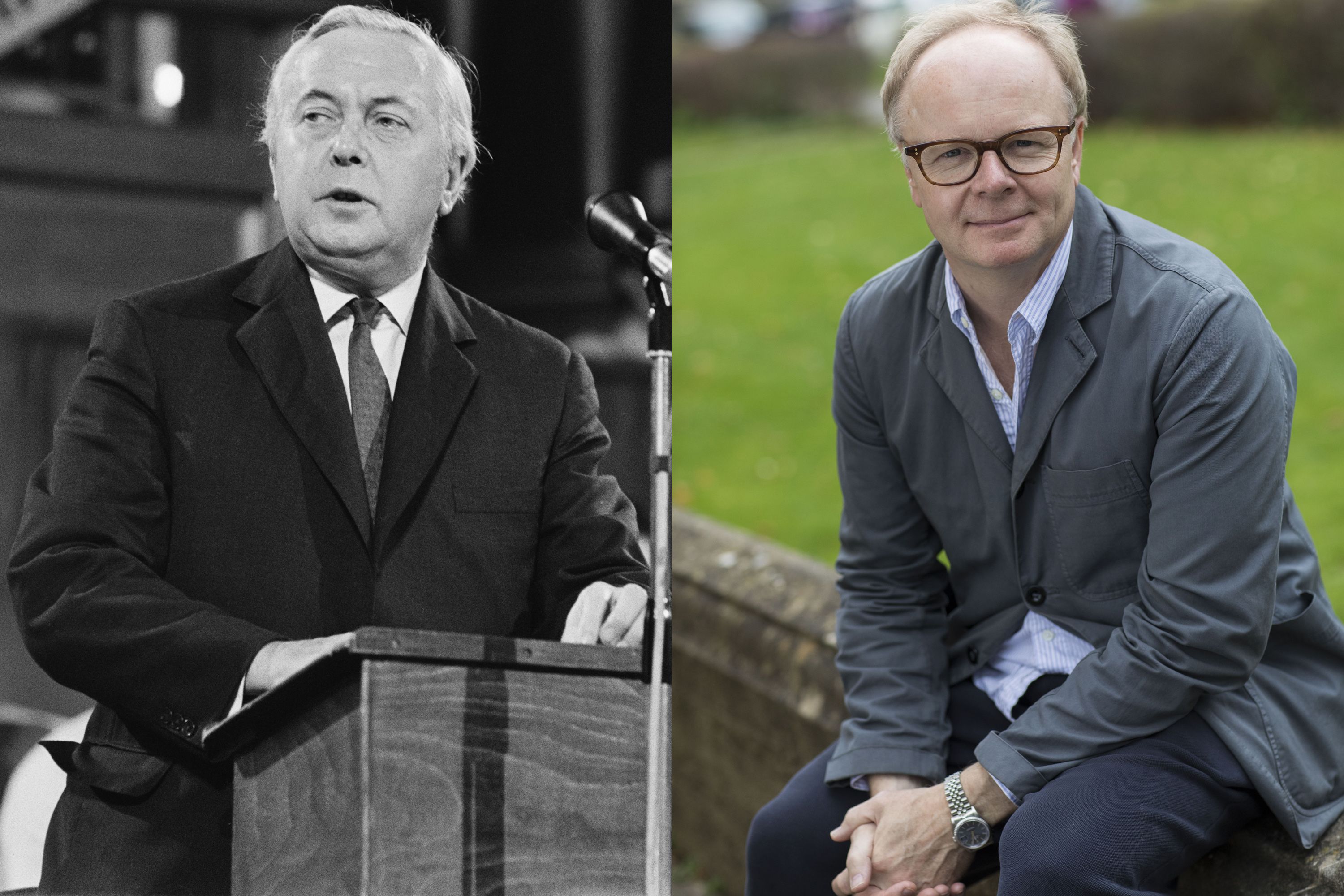 Though his character is the focus of the season, Watkins likely won't be the last prime minister cast for Season 3. After Harold Macmillan's resignation in October 1963 (as depicted in the final episode of The Crown Season 2), the UK saw four Prime Ministers serve five terms over the next 15 years: Sir Alec Douglas-Home, in office a paltry 363 days; Wilson for six years; Edward Heath from 1970-1974; Wilson again for two years; and James Callaghan from 1976 to 1979.
13) Gillian Anderson will play Margaret Thatcher.
Variety reported in January 2019 that Gillian Anderson is in talks to join Season 4 of The Crown in the role of British prime minister Margaret Thatcher. However, The Hollywood Reporter reports if Anderson joins the show, it will likely be with a two-season deal. Since The Crown entirely re-casts the show every two seasons, this offers some hope that Anderson will appear in Season 3 after all.
14) Tobias Menzies watched footage of Prince Philip to capture his persona.
Menzies told the Radio Times that he's "gone slightly crazy" listening to Prince Philip's voice. "It's partly a technical thing: you want to sound and look like him, but move like him too," the actor revealed in January 2019.
15) Olivia Colman said her performance will be inspired by Claire Foy's.
Colman told the BBC in October 2017 she's "so thrilled" to be joining the show, revealing she was "utterly gripped" watching it. "I think Claire Foy is an absolute genius—she's an incredibly hard act to follow," Colman said. "I'm basically going to re-watch every episode and copy her."
During a December 2018 appearance on Graham Norton, Colman revealed that at the start of shooting, she would ask herself, "What would Claire do?" But then she joked, "Now we're sort of so busy, I've forgotten, so now I might not be doing anything like the queen or Claire now."
In November 2018, Colman revealed some of her process for getting into the character of Queen Elizabeth during an interview with the New York Times. She watched videos of the real queen in action and worked with a voice and movement coach. "I walk a bit like a farmer, not a queen, and I'm not a very good physical impersonator," she told the newspaper. "So there is a dollop of artistic license."
16) Colman finds playing Queen Elizabeth very difficult.
Colman told the Press Association in December 2018 that while she's "loving" playing Queen Elizabeth, the role is more difficult than The Favourite's Queen Anne because "everyone knows what she looks like, everyone knows what she sounds like, everyone has an opinion on whether the casting is right …"
Colman also revealed to Vanity Fair in November 2018 that she struggled to tamp down her own expressiveness. In fact, the crew had to rely on a sneaky behind-the-scenes ploy to keep Colman straight-faced. "Whenever anyone is telling me something sad, which just makes me cry, they give me an earpiece and they play the shipping forecast," Colman told VF. "It's somebody going, 'And the winds are fair to midland … blah, blah.' I'm sort of not listening to what [the other actors are] saying. I'm trying so hard to tune into the shipping forecast and not cry."
17) Princess Diana will not appear in Season 3.

Even though Morgan told People in December 2016 that Diana Spencer would make her first appearance in The Crown toward the end of Season 3, casting director Nina Gold confirmed to Vanity Fair that she will not be featured in the upcoming season."When we do get to her, that is going to be pretty interesting," Gold said. Since Prince Charles met Diana in November 1977, we'll likely see this moment onscreen near the beginning of Season 4. British actress Emma Corrin will take on the role.
18) Several Season 3 storylines have already leaked.
Paparazzi photos of Season 3 production have been leaking since fall 2018, with cameras capturing filming of a funeral scene (possibly Winston Churchill's—he died in 1965), Queen Elizabeth's visit to Aberfan following the 1966 mining disaster which killed 116 children and 28 adults, and Prince Charles's 1969 investiture ceremony.
Additionally, Colman's November Vanity Fair interview revealed Season 3 will bring a "steadier" marriage for the queen and Prince Philip, a closer relationship for Elizabeth and Margaret, and the depiction of events like the 1972 royal visit to France, the queen's involvement in the 1976 Montreal Olympics, and the space race.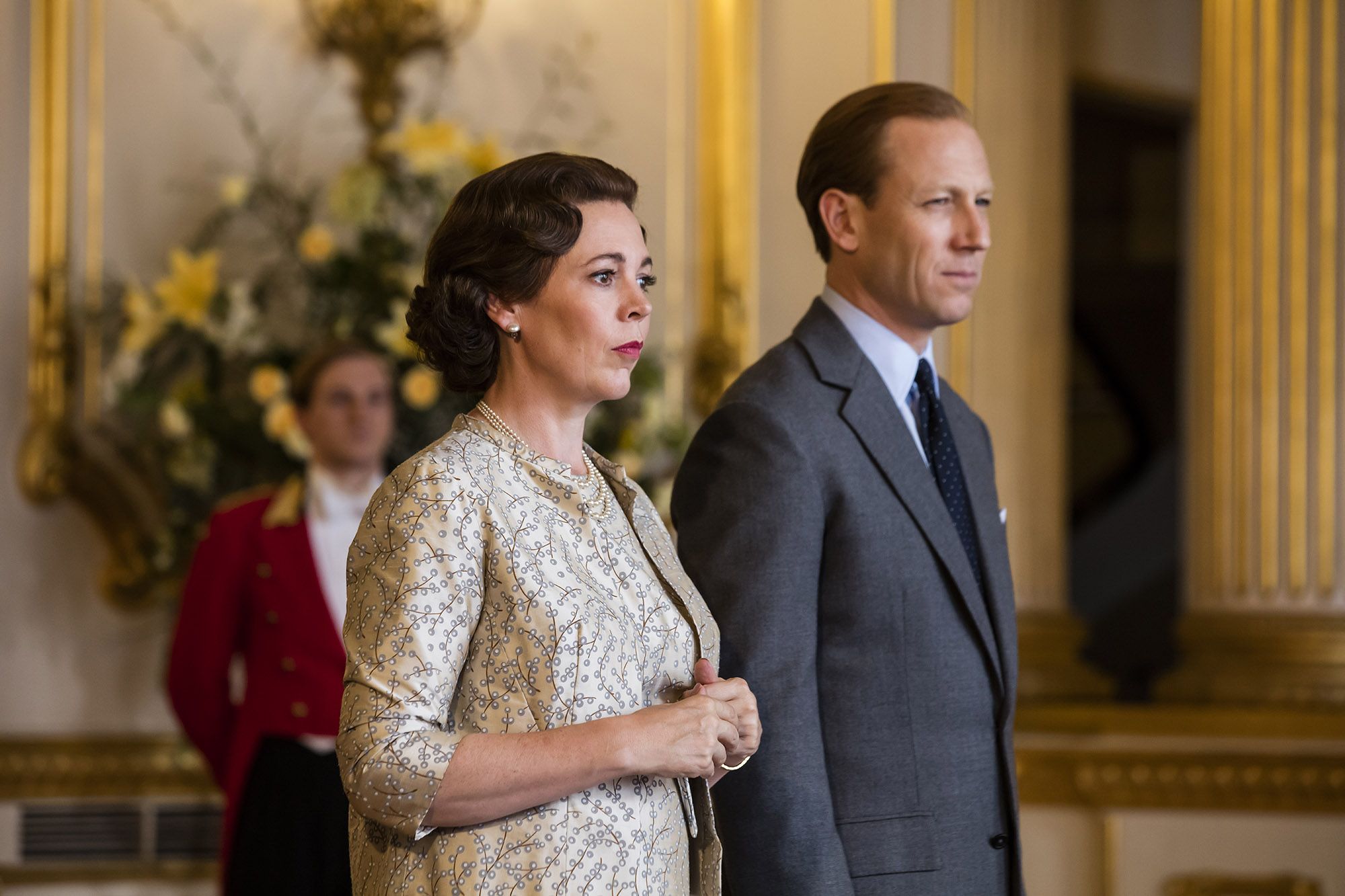 Morgan revealed during a June 2018 screening of Season 2 that Season 3 "seems a bit more hopeful again, and it's funnier," according to Screen Daily.
19) Prince Philip will suffer another identity crisis.
If the first two season of The Crown taught us anything, it's that Prince Philip grapples constantly with his own role within the monarchy. According to Menzies, he'll struggle with the 1969 Apollo 11 moon landing. "[Showrunner] Peter [Morgan] has taken this angle that Philip gets very absorbed by the heroism of these men compared to what maybe he hasn't done with his own life," Menzies told Radio Times in February 2019. "That's what's interesting about the show: he takes surprising bits of history and then views the characters through the prism of those events. That was really fun to do."
20) Season 3 shot in the Andalusian region of Spain to take advantage of its 1960s-era architecture.
In August 2018, Forbes reported that the series was set to shoot scenes at a conference center in Torremolinos that would stand in for a '60s-style airport.
21) Reports of new sets hint at possible Season 3 plot lines.
Variety reported in April that The Crown's production company, Left Bank Pictures, received approval to expand the show's set at Elstree Studios in London, including revamped exteriors for 10 Downing Street and Buckingham Palace—particularly the famous balcony on which the royal family poses for special events like the Trooping the Colour. Further additions to the set include streets named "Belgravia Street" and "Central Street" and an outdoor area specified as "bomb-damaged."
22) Olivia Colman will make the most money out of the whole cast.
In March 2018, The Crown producers revealed that Matt Smith made more money than Claire Foy for Seasons 1 and 2 of the The Crown. They pledged, "Going forward, no one gets paid more than the queen." Still, a media furor ensued, with production company Left Bank Pictures ultimately apologized for the disparity. As Morgan revealed per Screen Daily, "Everything's been patched up and those mistakes will never be made again. As I understand it, everybody's happy."
Bonus: Claire Foy is already theorizing about future seasons.
And she wants Helen Mirren to take on Queen Elizabeth when Colman's run ends. Foy told Andy Cohen on Watch What Happens Live she would "put money on" Mirren's casting.
Source:
Read Full Article