'Spider-Man': Marvel's Perfect Live-Action Miles Morales Is Painfully Obvious
Once upon a time, Spider-Man was essentially the Marvel Comics equivalent of Mickey Mouse. And considering his broad, enduring appeal, the comparison fits. Now it seems both Marvel Studios and Sony — which retains the character's movie rights — are putting the friendly neighborhood Spider-Man to the test. But will they truly unite the Spider-Verse?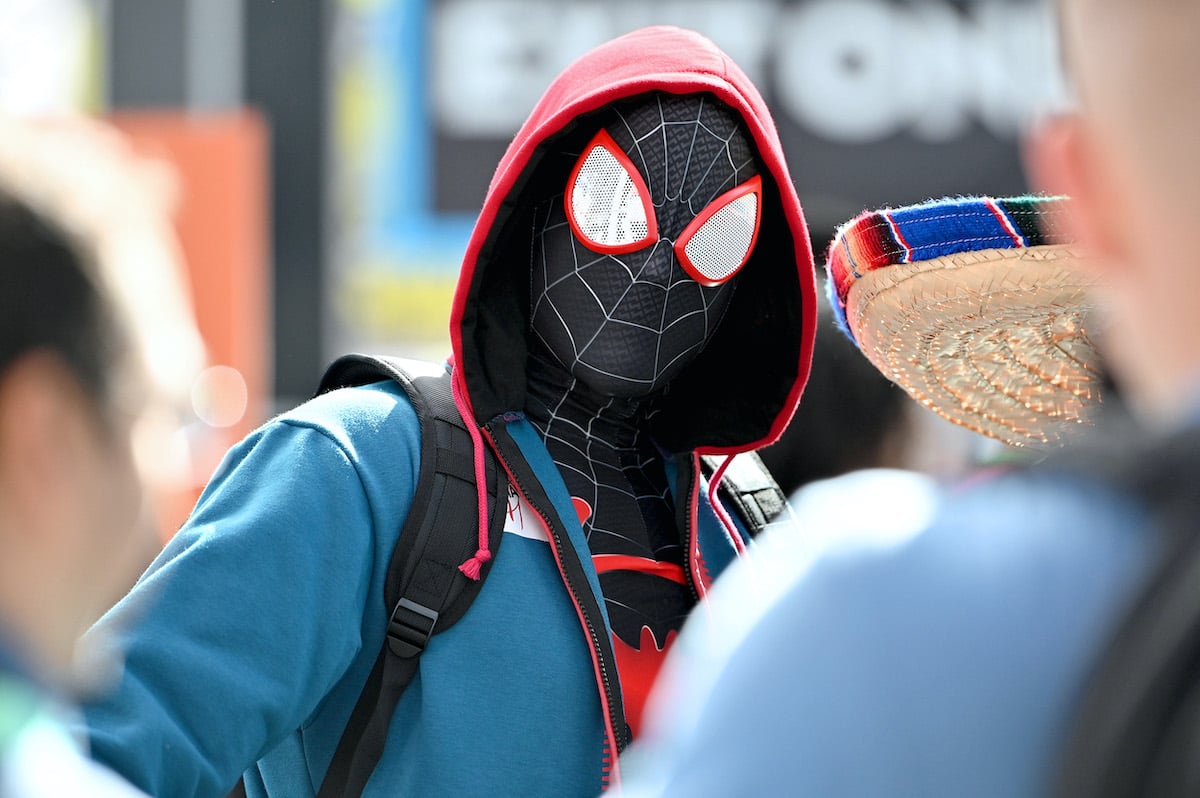 The MCU could introduce Miles Morales in 'Spider-Man 3'
No other Marvel hero has such a rich and beloved history on the big screen. Prior to Tom Holland's debut in the Marvel Cinematic Universe (MCU), both Tobey Maguire and Andrew Garfield carried the Spider-Man mantle. And the recent addition of Jamie Foxx's Electro to the upcoming (and untitled) third MCU installment indicates all these franchises will come together.
Foxx played the electrifying villain in 2014's The Amazing Spider-Man 2. And J.K. Simmons — who played J. Jonah Jameson in the original Sam Raimi trilogy — is set to return for more MCU appearances. But now a new rumor from MCU Cosmic claims the Miles Morales version of Spider-Man is coming to the MCU as well. If that's the case, Marvel knows exactly who to call.
But Marvel already has the perfect actor for the role
Introduced in the comics in 2011, Miles Morales assumes the mantle of Spider-Man after Peter Parker's death. Of course, as explored in the Oscar-winning 2018 animated film Spider-Man: Into the Spider-Verse, there are infinite worlds and countless variations on the web-slinging hero. And if Miles is coming to live action, the MCU should recruit actor Shameik Moore.
Moore provided the voice for Miles Morales in Into the Spider-Verse. And he even resembles his animated counterpart a bit. At 25 years old, the actor — who also appeared in the 2015 movie Dope and Netflix series The Get Down — would have to play an older Miles. But the casting could still work, effectively tying Into the Spider-Verse into the other Spider-Man movies.
'Spider-Man: Into the Spider-Verse' almost had a Tom Holland cameo
After all, if the idea with the MCU's third Spider-Man film is to acknowledge the other movies in the multiverse, Into the Spider-Verse deserves its place in the canon. That move opens up endless possibilities for the character's future, both in the MCU and Sony's own productions. The latter studio has Morbius, a Venom sequel, and a female-led superhero film on the way.
Besides, fans already know Holland, Maguire, and Garfield nearly made a cameo in Into the Spider-Verse. If that had come to fruition, then that movie would have called out the MCU first. Now it seems the tables have turned, giving Spider-Man 3 the upper hand. If Marvel wants to reassert Spider-Man's place as its marquee hero, this is a surefire way to do just that.
Source: Read Full Article