Rumor Debunked On Michael Keaton Becoming The Next Batman In The DCEU After "The Flash"
Brooks Barnes of the New York Times confirmed in a recent interview with DC Films President Walter Hamada that Ben Affleck and Michael Keaton will reprise their Batman roles in the upcoming 2022 superhero film, The Flash.
Back in June, it was reported that Keaton was in talks to return as the Caped Crusader. He wouldn't confirm the rumors during an October appearance on Jimmy Kimmel Live, simply noting that there discussions.
Following Barnes' report, there was speculation that Keaton would be cast as the new lead Batman in the DC Extended Universe.
However, Barnes took to Twitter and quickly shut those rumors down, clarifying that Keaton is only confirmed for The Flash. He is not about to take over as the lead Batman once again.
The Flash, which is currently scheduled for a Nov. 4, 2022 release, will star Ezra Miller as the title character.
Keaton starred as the World's Greatest Detective in Tim Burton's two blockbusters, Batman (1989) and Batman Returns (1992). Keaton received critical acclaim in both of his performances.
He was offered a reported $15 million to reprise his role in Batman Forever (1995), with Joel Schumacher replacing Burton as the director. Schumacher was tasked with bringing a more family-friendly and less violent tone for the film Keaton turned down the offer and was replaced by Val Kilmer.
RELATED: George Clooney Made A Small Fraction Of What Arnold Schwarzenegger Earned In "Batman & Robin"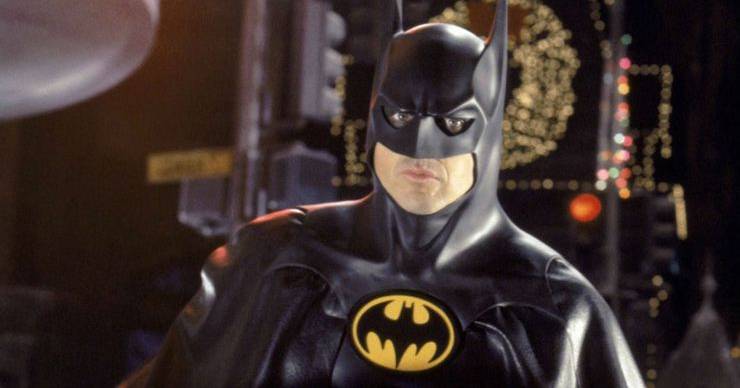 Like Keaton, Kilmer turned down the chance to do an extra film, and George Clooney was cast as his replacement for Batman & Robin (1997), also directed by Schumacher.
Affleck took on the Batman role for Batman v Superman: Dawn of Justice (2016) and Justice League (2017). The first film was widely panned by critics and fans, though Justice League received mixed reviews.
Twilight star Robert Pattinson will be Batman in Matt Reeves' blockbuster film, The Batman, which is currently scheduled to be released in spring 2022. The release date has been pushed back several times due to the ongoing COVID-19 pandemic.
NEXT: Burger King Pledges Its Instagram Account To Independent Eateries
Source: Read Full Article