'Riverdale': Will Betty and Jughead Rekindle Their Romance Before the Season 5 Finale?
Riverdale is back on the CW for season 5, and it's diving into Archie and the gang's past trauma. Jughead and Betty seemed like end-game in high school. But with all their emotional baggage, will the two try to rekindle their romance this season?
'Riverdale' Season 5 reveals why Jughead and Betty lost touch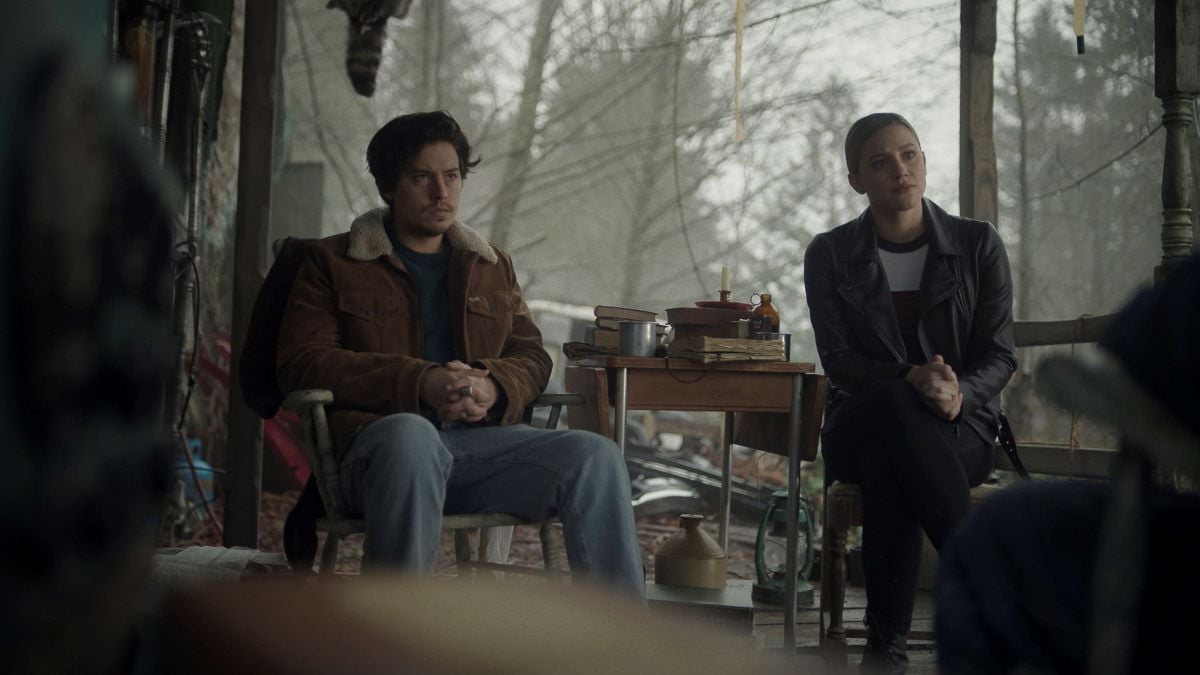 During the first four seasons of Riverdale, Betty (Lili Reinhart) and Jughead (Cole Sprouse) were high school sweethearts who seemed to be inseparable. But in the final days of their senior year, Betty developed feelings for Archie (KJ Apa) and kissed him.
Archie and Betty kept the hookup a secret from Veronica (Camila Mendes) and Jughead. But when the two finally fessed up, Jughead was understandably heartbroken.
The couple decided to take a break as they left Riverdale and headed off to college. But as we learned with the seven-year time-jump featured in the first episodes of season 5, Jughead and Betty did not keep in touch.
And in "Chapter Eighty-Seven: Strange Bedfellows," Betty finally reveals why she and Jughead disconnected. When talking to Tabitha (Erinn Westbrook) and Jessica (Phoebe Miu), she plays a nasty voicemail he left her two years before.
"You're a cold, fake, duplicitous b****," Jughead says in the message, after berating Betty for hooking up with Archie. "And once people read my book, everyone's gonna see that."
Will Betty and Jughead get back together in 'Riverdale' Season 5?
Bughead shippers might be waiting to see Jughead and Betty rekindle their romance. But it doesn't look like that's going to happen anytime soon. Betty still seems pretty hurt by Jughead's voicemail, and she still has yet to find out why he left it.
In "Chapter Ninety: The Night Gallery," Jughead does provide an explanation. While talking to his therapy group, he recalls the drug-fueled night of his book launch and remembers falling into a sewer, imagining a Rat King, being covered in rats, and contracting rabies. And during this wacky ordeal, Jughead called Betty and left her that hate-filled voice mail.
If he tells Betty what happened the night of the book launch, it could help quell some tension between the two. But considering Betty and Archie's friend with benefits tryst earlier in the season, it doesn't look like any revelations will bring Bughead back together. At least not this season.
Showrunner Roberto Aguirre-Sacasa teases there's still more left to Betty and Archie's story
Betty and Archie hooked up soon after their return to Riverdale. The two kept their relationship casual but eventually decided to call it off and just stay friends.
But according to series creator and showrunner Roberto Aguirre-Sacasa, the two will "more than just glance at each other" as Season 5 comes to an end. "In our minds, Betty and Archie's story didn't end in Episode 8, when they decided they just were going to be friends," he told TV Line. "That story isn't over, and we do pick back [up] with it before the end of the season."
New episodes of Riverdale air Wednesdays at 8 p.m. EST on The CW.
Source: Read Full Article