Justin Bieber Welcomes Trump's Help in Freeing A$AP Rocky but…
Let's just say that it also involves people locked up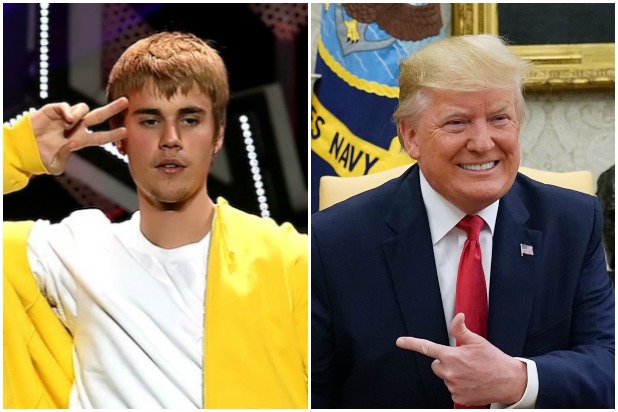 Getty
Justin Bieber expressed his appreciation to President Trump on Saturday for his efforts in helping free rapper A$AP Rocky from jail in Sweden, but the pop star had another request of the POTUS: "Can you also let those kids out of cages?"
The president announced on Twitter Friday — and later that day spoke from the Oval Office — that he has been negotiating with Sweden to secure the release of the New York rapper, who was arrested on July 3 on suspicion of aggravated assault after a street fight that broke out on Sunday between two local men and members of his entourage.
"Just spoke to @KanyeWest about his friend A$AP Rocky's incarceration," the POTUS tweeted. "I will be calling the very talented Prime Minister of Sweden to see what we can do about helping A$AP Rocky. So many people would like to see this quickly resolved!"
Bieber responded to Trump's statement, tweeting, "I want my friend out.. I appreciate you trying to help him. But while your at it @realDonaldTrump can you also let those kids out of cages?" He is presumably referring to the 2000 migrant children who are in Border Patrol custody and being held without their parents in detention facilities.
— Justin Bieber (@justinbieber) July 20, 2019
A video published by TMZ appeared to show the rapper punching another man in the street after Rocky's performance at Stockholm's Smash festival. In the video, the artist — born Rakim Mayers — can be seen throwing a young man into the street and throwing several punches at him while the man is on the ground.
According to CNN, Swedish officials have not given any indication that their exchange with Trump will have an influence on A$AP Rocky's detainment.
Source: Read Full Article