'Game of Thrones': Why 1 of the Most Iconic Scenes Was Both 'Scary' and 'Wonderful' to Film
Many Game of Thrones stars bared all during their time on the fantasy series. But Lena Headey (Cersei Lannister) opted for a nude stand-in during one of the series' most memorable moments – the "Walk of Atonement." Healey's stand-in says that filming the scene was both "scary" and "wonderful."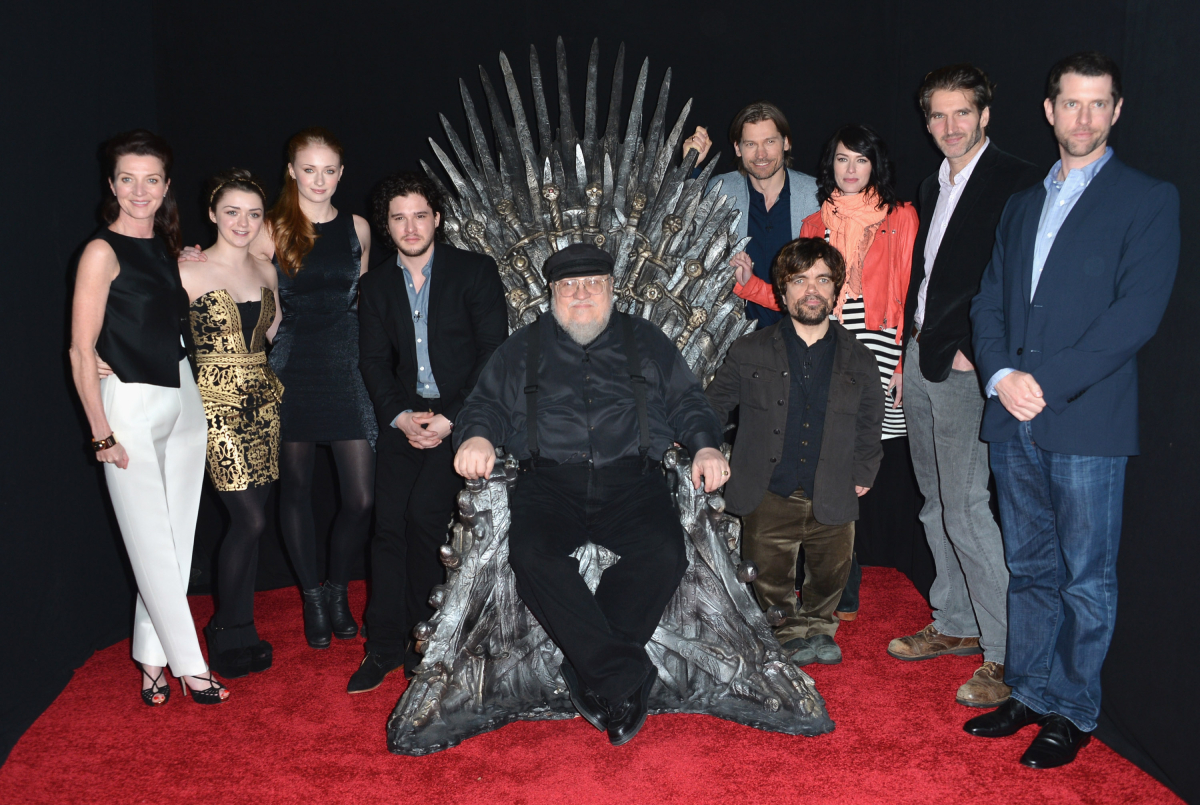 'Game of Thrones' first-time showrunners didn't know how to handle nudity on set during the first season
Entertainment Weekly's Editor-at-Large James Hibberd recently released an oral history of Game of Thrones titled Fire Cannot Kill a Dragon: Game of Thrones and the Official Untold Story of the Epic Series. Hibberd writes that in the early days of the series, showrunners D.B. Weiss and David Benioff didn't know how to handle nudity on set.
Jason Momoa (Khal Drogo) remembers Benioff being unprofessional during one of his nude scenes. Momoa says he was wearing an intimacy pouch, which covers genitals during a sex scene. But Benioff was telling him to take it off, so Momoa put it in his hand.
"That was because David had been like, 'Momoa, just take it off!' You know, giving me s***. 'Sacrifice! Do it for your art!' I'm just like, 'F*** you, bro. My wife would be pissed. That's for one lady only, man,'" Momoa recalled.
He added that after he ripped it off, he kept it in his hand. Then Momoa gave Benioff a "big hug and a handshake." The actor says he told Benioff, "Hey, now you have a little bit of me on you, buddy."
Lena Headey's nude body double says filming the 'Walk of Atonement' scene was both 'scary' and 'powerful'
One of the most memorable nude scenes in the entire series of Game of Thrones happened during season 5. Fans won't soon forget Cersei Lannister's Walk of Atonement.
Headey played Cersei Lannister during all eight seasons. But she opted to have a stand-in for the scene that featured her character paraded across King's Landing by the High Sparrow.
The Walk of Atonement was punishment for Cersei's incestious relationship with her cousin. While she walked naked, the townspeople abused her by throwing food and filth. Headey's stand-in was Rebecca Van Cleave. According to the Hindustan Times, it was Van Cleave's first ever nude scene. And it happened in front of 500 people.
"It was one of the scariest, most wonderful, most gratifying experiences I could have imagined. I never in a million years would have thought I would be in Dubrovnik surrounded by hundreds of extras and crew members throwing food at me, but it was amazing," she said.
Headey walked beside Van Cleave during the three-day shoot, with Headey in a nude-colored slip. The special effects team then merged the images together with Headey's face and Van Cleave's body.
The 'Walk of Atonement' scene presented challenges to the 'Game of Thrones' crew
As SyFy notes, during the Walk of Atonement scene, Headey was responsible for the facial performances. At the same time, Van Cleave performed the actual walk through the city center. The production crew did have some challenges shooting the scene. But, they did everything they could to protect Van Cleave.
"We're shooting it in a city where you're surrounded by walls that looked down on our Walk of Shame. We covered most of [the view lines] with umbrellas," said executive producer Bernadette Caulfield. "That was our biggest challenge. We wanted to protect her, and we wanted to make sure just everybody behaved and was respectful of the situation, and we didn't want to offend anybody. We left very little exposed, so to speak."
However, not everybody behaved. Hannah Waddingham (Septa Unella) remembers Van Cleave standing around after the director shouted "cut." Waddingham said she would "battle" her way through the crowd and wrap her habit around Van Cleave until the costume department was able to cover her. Otherwise, there was a "load of guys just staring."
Protocols for nudity on set became more common throughout the eight seasons of Game of Thrones. For the last two seasons, HBO required an intimacy coordinator.
Fire Cannot Kill a Dragon: Game of Thrones and the Official Untold Story of the Epic Series is now available in stores.
Source: Read Full Article