'Friends': David Schwimmer and Courteney Cox Added Some 'Finishing Touches' to Their New Year's Eve Dance Routine
One of the most iconic Friends episodes, is a New Year's Eve-themed episode from season 6: "The One With The Routine." In it, David Schwimmer and Courteney Cox as Ross and Monica Geller dance at Dick Clark's New Year's Rockin' Eve. What did the actors bring to the dance studio?
The 'Friends' Season 6 episode featuring cast members David Schwimmer and Courteney Cox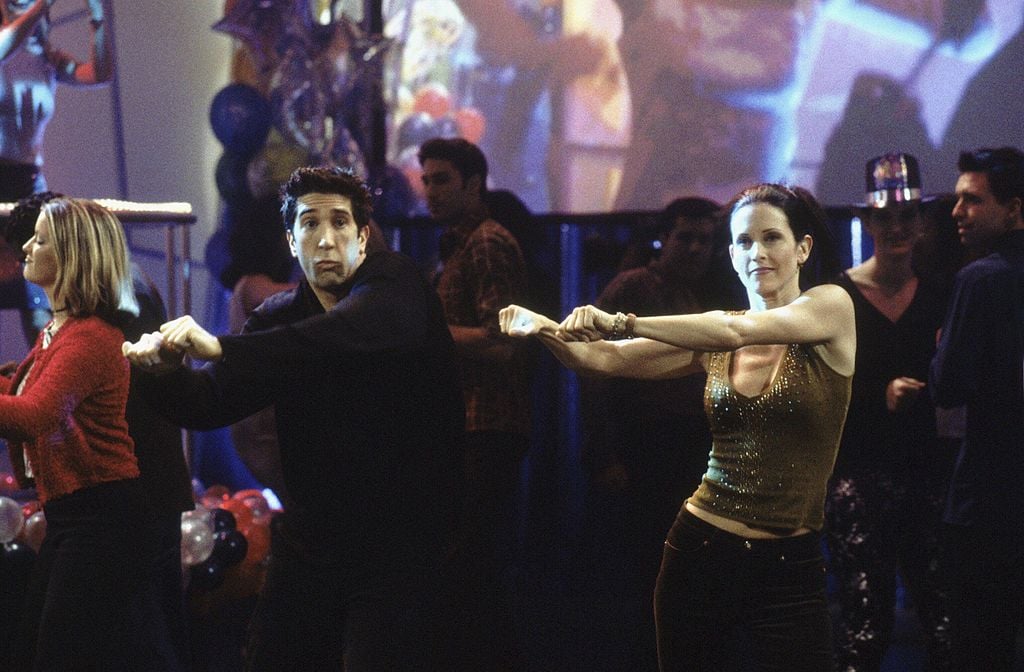 Vanity Fair spoke to Pussycat Dolls founder/choreographer Robin Antin about the fan-favorite Friends moment in season 6.
Antin worked with Schwimmer and Cox for about a week in 1999 to prepare the legendary dance that Monica and Ross perform for the New Year's Eve TV special.
The choreographer was told, "They needed to be extremely silly," Antin remembered. She went into more detail about what the Friends team was looking for — and really, what made that scene so funny.
"… Their description for me was, 'silly, fun, trying way too hard, over the top, really dancing, just thinking that they're the best ever,'" she explained to Vanity Fair.
The 'Friends' cast brought some of their own moves to the routine
"When I brought in my choreography and showed them what it was, they were like, 'This is so funny. This is so great. This is exactly what we want,'" Antin told VF.
While Antin choreographed the main moves, Cox and Schwimmer also brought their characters' personalities into the scene.
She told the publication that the Friends cast members embellished her choreography with their very own "finishing touches."
"For instance: Monica shouting the routine's initial countdown — 'Five, six, seven, eight!'—while snapping?" Vanity Fair reported. "That was all Cox's idea."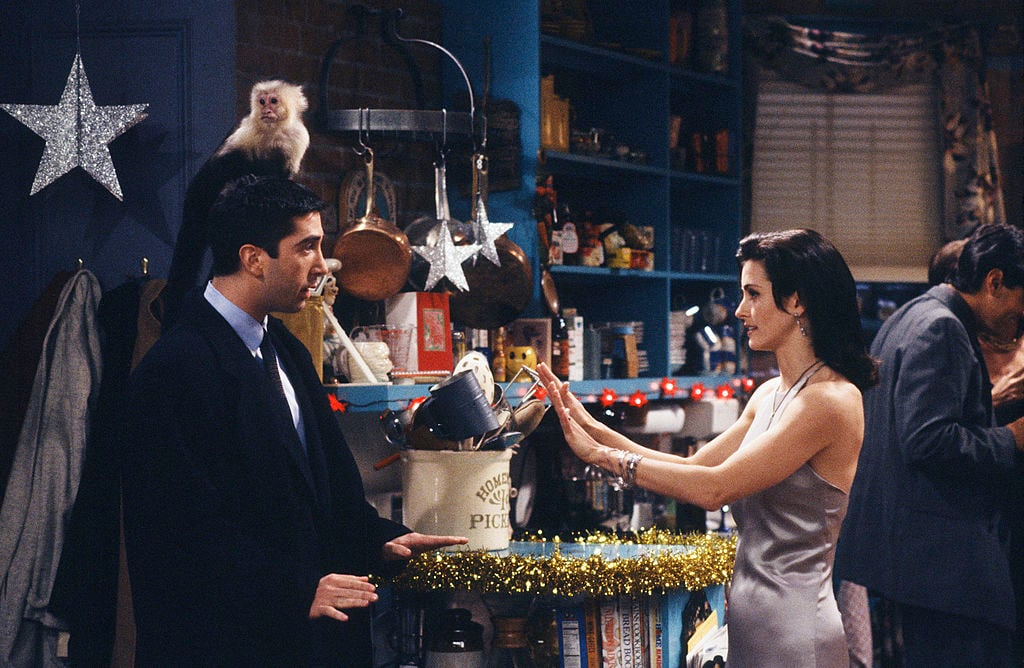 Antin was thrilled with the season 6 episode 'The One With the Routine'
The Pussycat Dolls alum was super impressed with the actors for being able to pick up the choreography.
"Every single move I showed them, they were able to do it," Antin told Vanity Fair. Even when it came to more advanced moves like the leapfrog. "… I was like, 'Oh, my God, how can you know how to do this?"
Cox and Schwimmer were total professionals — but they also had a great time.
"I was laughing from the moment I got there to when I left," Antin remembered about working with them. "And that was for everything I did with them, whatever it was."
Antin choreographed for several episode of Friends — and other shows on NBC — but she says the New Year's Eve episode, "The One With The Routine," "was something really special."
As she recalled to Vanity Fair: "It was one of the most funny and fun days I think I've ever had in any of my experiences as a choreographer. … It was wild."
Source: Read Full Article