Britney Spears Conservatorship Investigation: 'His Goose Is Cooked,' Former MTV VJ Says About Jamie Spears (Exclusive)
The Britney Spears conservatorship investigation may finally reveal what was going on behind closed doors now that Jamie Spears has walked away. Dave Holmes, a former MTV VJ who interviewed Britney Spears in the past and appeared in Framing Britney Spears, says there's a reason why the singer's father tried to go quietly into the night — a move Holmes doesn't think will bode well for him.
Britney Spears conservatorship investigation could uncover the truth
Holmes doesn't buy Jamie Spears' reason for stepping down from the conservatorship. Spears filed to end the conservatorship in September saying he only wanted the best for his daughter (via NPR).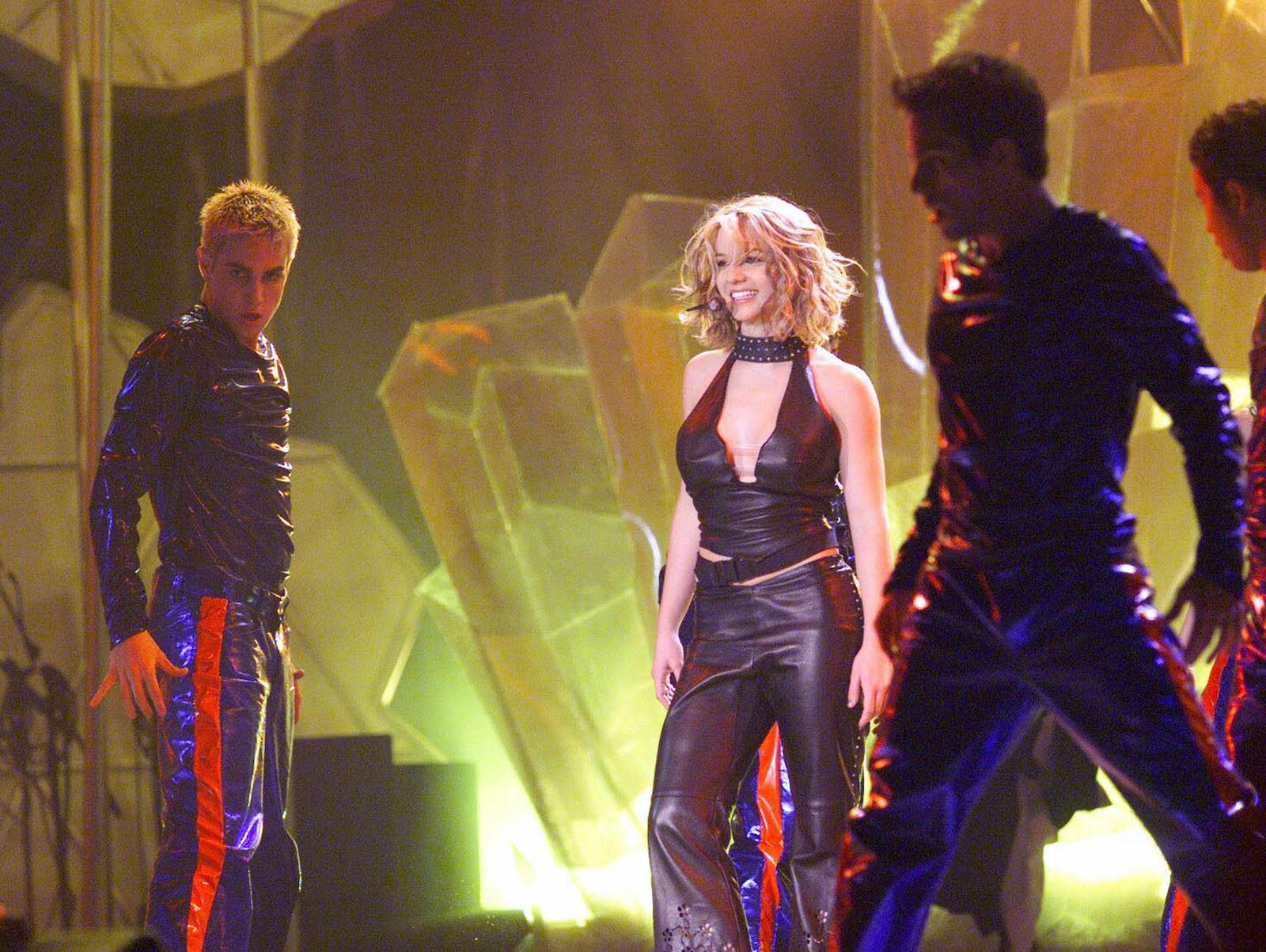 "When Jamie Spears said he was stepping back, I felt there was something sketchy about that," Holmes told Showbiz Cheat Sheet. "Because yeah, because it's not like he just grew a conscience overnight. But now we know if they dissolve the conservatorship. And he's not required to submit the documents about it, that will make him look bad. So now it's like so he's been removed, but the conservatorship remains in place for like six more months or whatever so that it can be investigated. So yeah, I feel bad for her, obviously. Yeah. But I also think his goose is cooked and that I don't feel too bad about that."
Holmes believes that there will be a reckoning for Jamie Spears. "I think so," he said. "It kinda looks that way." Britney Spears' attorney, Mathew Rosengart, wants to investigate the mismanagement of his client's estate. "What he's afraid of is the revelation of his corruption," Rosengart said (via Vox).
Dave Holmes hopes Britney Spears will be left alone
And while Jamie Spears may be headed for a world of trouble, what does the future hold for Britney Spears? After Holmes appeared in Framing Britney Spears, he later reflected on the documentary, recognizing the pop star's years of mental anguish. He recalled a young Spears, who lit up MTV, and how the media sexualized her while she was still only a child.
"She puts a good face on it because that is her job, but you can tell it hurts because what you know now is that she's a human being," he wrote in a Los Angeles Times article. So today, Holmes just hopes Britney gets the peace she deserves.
"I hope she's OK," he said. "And the thing is, I think what she wants more than anything is to be left alone. I hope that she is. And I hope that she gets to be left alone.
"But I worry about that because the appetite for her is stronger than ever. I still don't think she can just go to Ralphs and not have [people pursue her]," he added.
Will Britney Spears return to performing after the conservatorship investigation ends?
But does Holmes think Spears is ready for retirement? Some fans believe she will never perform again. But others are hopeful she will return to the stage but on her own terms. Holmes says fans will just need to wait and see.
"I do think she needs a break," he said. "But I also don't even know what that looks like. Where can she go? Like what island can she go to be left alone for a year or whatever it takes? I don't know. I do think she needs a break, but I don't know how she gets one." Spears is currently in wedding planning mode, recently sharing a video on Instagram asking fans for wedding destination suggestions.
Holmes is about to launch an inventive new podcast, Waiting for Impact, where he explores the mystery behind an R&B boy band that disappeared shortly after appearing in Boyz II Men's "Motownphilly."
Source: Read Full Article