Will 'No.6 Collaborations Project' Be Ed Sheeran's Last Album?
Fans all over the world have found Ed Sheeran's music to be the perfect soundtrack to their life. In a perfect world, he'd continue making music forever, so that we can always have a new song to chill out with. But is that realistic? Disappointing millions of fans, Sheeran may be actually thinking about quitting his music career.
Here's why we think he may be quitting soon, and whether we can expect for him to ever return to music.
Ed Sheeran says he's losing his motivation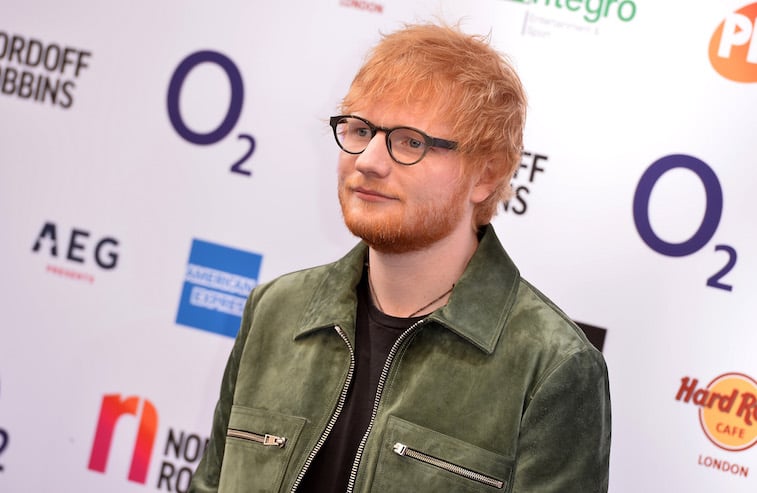 The phenomenal success that Sheeran has achieved is helping him live the life of his dreams. But now that he's reached all of his goals, he's found that he's not as motivated as he once was.
Speaking with the Daily Star, Sheeran said, "To be honest my ambition is dwindling a little bit because I have achieved far more than I thought I ever would."
Although it's difficult for the average person to understand, he has a point. Once you get to the amazing level that Sheeran has achieved musically, what else is there left to do? He reiterated the point with his next statement.
"I do not know what to do next," Sheeran said. "I feel like when you play a stadium you cannot play any bigger than that because what do you do? Sell 15 million albums? What do you do on your next album?"
Sheeran has gone from living on his friend's couch to selling millions of albums, and is now on track to become a billionaire by the time he's 30. His life has taken off like a rocket, and at some point, every rocket has to slow and return to Earth.
Ed Sheeran wants to be a dad
Although Sheeran has achieved everything he's dreamed in his music career, he still has plenty of goals for his personal life. One of his big ambitions left unfulfilled is to become a father. But Sheeran is getting closer to making this happen. Last winter, he married his longtime sweetheart Cherry Seaborn in an intimate ceremony at his UK home.
Sheeran once spent 800 nights on tour. His life became a blur, as he was sucked into the scene. But his life is different now. He's married, and he has different priorities.
Seaborn has an office job, so when Sheeran is on tour, they're separated for some time. During an interview with Charlamagne Tha God, he admitted that "something has to give" in order for his marriage to be successful. "I'm starting a life with Cherry," he said. "I can't spend the next 20 years on the road."
The one thing that will push Sheeran to stop touring, even more than his wife, is becoming a father. "Kids would be a different thing," he said. "I wouldn't mind sacrificing for them. If someone told me you can't tour again for the next ten years if you have kids, that is fine. Because that is what I have signed up for."
Sheeran fully understands that once he becomes a father, his attention will shift away from music, and toward being the best dad possible. His ambition is already fading because of his success, but speaking with the Daily Star, Sheeran admitted that his ambition would "go to zero" once he had children. "I'm going to be like, 'I don't really care anymore,' as I have another life to take care of."
Once he has kids, Sheeran fully expects his priorities to change. Instead of working on music goals, he would try to be the best father possible.
Will Ed Sheeran quit music?
The big question on everybody's mind now is, when will Sheeran and Seaborn have kids? Since he's made it clear that he'd want to focus on being a father over his music career, fans of the artist are dreading when that day comes. Although most want him to be happy, fans are going to be upset when there's no longer any new Sheeran songs to stream.
Sheeran has been looking forward to becoming a father for a long time now. In 2017, he admitted that he wanted kid "last year," joking that he was ready any day, and that he could just pack their strollers into the tour bus.
No. 6 Collaborations Project, Sheeran's latest album has just been released. After he finishes with promotions, it may be the perfect time for him and Seaborn to start a family. If that happens, we'll likely see Sheeran quit music.
But will he quit forever, or just take an extended break? Fans are obviously hoping that one day he'd return, but what does Sheeran want? We already know his motivation is fading, but a long break may be just what he needs to get his music mojo back.
Stay at home parents will tell you, no matter how much you love your kids, sometimes you need a break from the family stuff. Sometimes, you need to feel like an adult. It's likely that if Sheeran quits music, at some point he'd find his way back. After all, music is a great creative outlet, and when you're raising kids, you need all the outlets you can get.
Add the obvious fact that Sheeran loves music, and it becomes very likely that even if he takes a break to raise a family, at some point, he will return to his music. So Sheeran fans, fear not! Even if he quits, we predict, Sheeran will return.
Source: Read Full Article