Troye Sivan Slams Interviewer for Sex Position Question
Dragomir Yankovic/Getty Images
Troye Sivan is not ok with this.
The Golden Globe-nominated artist publicly criticized an interviewer online for some sexual questions he found inappropriate. In the magazine interview, Sivan was asked a variety of personal questions, including what he's watching on Netflix, the "best film" he's seen recently, whether he follows any "Instagram thirst-traps," how he met his boyfriend Jacob Bixenman and whether he'd give Sivan a hall pass for his celebrity crush, Shawn Mendes.
The article finished with a round of quickfire questions, such as "Apple or Samsung" and "Ariana [Grande] or Taylor [Swift]?" The round concluded with "Top or bottom?" to which the performer replied, "Ooo…definitely passing!"
On Wednesday, a fan surfaced the article online, asking, "Who's this interviewer the bar is on the floor."
The 24-year-old star retorted, "I thought about asking the interviewer about his absolute fave sex position after that last question, but then i remembered how wildly invasive, strange and innapropriate [sic] that would be. Didn't stop him though!"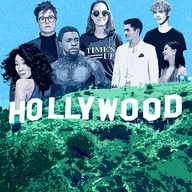 Read
From Black Panther to Troye Sivan: How 2018 Was the Year That Changed Hollywood for the Better
The interview questions were met with a flurry of criticism from fans online. "Next time I'll just do a Twitter q&a," Sivan tweeted.
He also poked fun at the situation when a fan tweeted, "what's your ss number."
"You sure you don't wanna just ask if i have a gayby or if i like Will and Grace like the other guy???" the star quipped back.
Source: Read Full Article