Demi Lovato's Tiny New Tattoo Sends a Big Message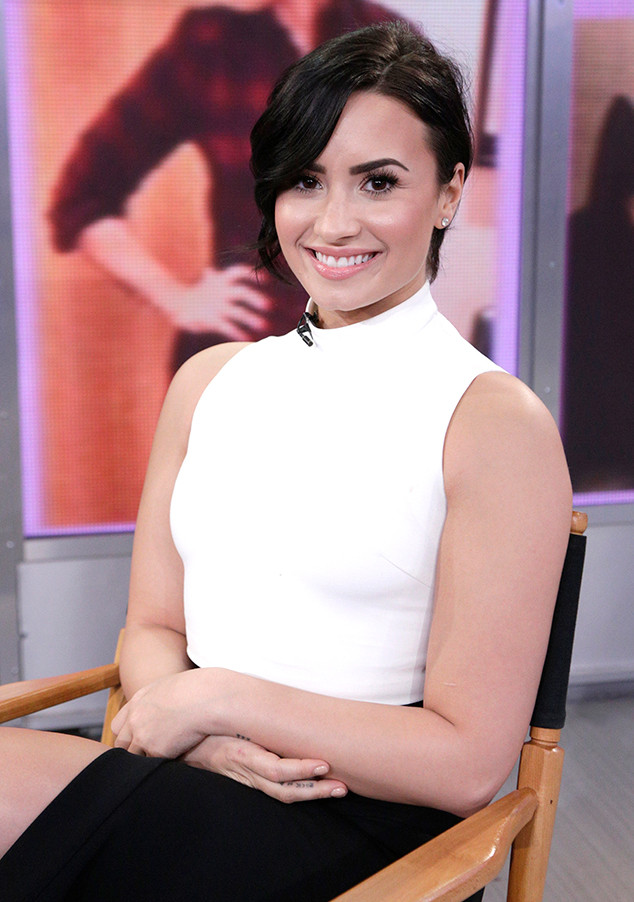 ABC
Demi Lovato is giving herself a permanent reminder: Love yourself.
The singer took to Instagram last night to reveal her latest tattoo, the word "me" written in small letters on the inside of her left ring finger. The new ink—she has more than 20 tattoos—is simple yet makes a big statement.
"Me first," she captioned the black and white photo. "Thank you @winterstone for my new forever reminder." Later, posting to Instagram Stories, she wrote, "Can't love anyone unless you love yourself first."
Her message comes just days after the 26-year-old revealed she's back in the studio making new music. "You know what's great about making an album?" she teased on Instagram. "You get to say anything you want, be as open and honest as possible and finally tell your side of the story regardless of who might not like it."
Following her overdose in July 2018, Lovato—she was hospitalized for nearly three weeks before entering treatment—promised to one day share her story with fans. And perhaps that time is coming.
"Someday I'll tell the world what exactly happened, why it happened and what my life is like today.." she previously tweeted. "But until I'm ready to share that with people please stop prying and making up s–t that you know nothing about I still need space and time to heal."
View this post on Instagram
Me first 🖤 thank you @winterstone for my new forever reminder.. #i🖤me
A post shared by Demi Lovato (@ddlovato) on
Since her relapse, which she revealed in her 2018 hit "Sober," and following recovery, Lovato has been focused on finding her confidence.
In March, for example, she clapped back after a headline described has a having a "fuller figure."
"I AM MORE THAN MY WEIGHT," she responded. "Unlike the past, I'm not triggered, I'm not upset that someone wrote a headline about my 'fuller figure.' I'm angry that people think it's okay to write headlines about people's body shapes. Especially a woman who has been so open about being in recovery from an eating disorder. I'm not upset for myself but for anyone easily influenced by the diet culture."
Today, looking back on her journey, she is proud of the progress she's made and what's to come.
"So grateful for the lessons I've learned this year," she has said. "I will never take another day in life for granted, even the bad ones. Thankful for my fans, friends, family and everyone who supported me throughout this year. God bless."
Source: Read Full Article