Who Is Michael Polansky? Meet Lady Gaga's CEO Boyfriend
Lady Gaga has been dating boyfriend Michael Polansky for more than a year.
The couple went Instagram official in February 2020, but were spotted together before.

Michael is CEO of the Parker Group, created by Facebook co-founder Sean Parker.
Back in February 2020, little monsters everywhere collectively freaked after Lady Gaga went Instagram official with her new man, entrepreneur and investor Michael Polansky. At the time, the "Stupid Love" singer posted a picture of the couple cuddled up in Miami over Super Bowl weekend, and they looked like they couldn't be happier.
"We had so much fun in Miami. Love to all my little monsters and fans, you're the best! ❤️" Gaga captioned the sweet post.
https://www.instagram.com/p/B8HwxhuFmQg/
A post shared by Lady Gaga (@ladygaga)
Well, that was nearly a year ago, and it seems like Gaga and Polansky are still going strong. The "Rain On Me" songstress gave her beau a shout-out-slash-apology from the stage in November after saying she loved her former fiancé Taylor Kinney "so much" at a performance to support President-Elect Joe Biden on the eve of Election Day.
"I know, it didn't work out. I loved him so much, it just did not work out," she said, after talking about her love for Pennsylvania and Joe Biden. "But I still love my Pennsylvania guy. I love Joe! So Joe's my new Pennsylvania guy."
She later came back with this comment: "To my boyfriend here tonight, I'm sorry I had to do this whole 'Pennsylvania, I dated a guy here' thing, I love you so much, but it's true." Oops!
Oh well, Polansky seems like a good sport. And you can bet he'll be cheering on his pop icon girlfriend when she performs the National Anthem at Joe Biden's Inauguration on Jan. 20.
But wait, who exactly is this guy again? Here's what to know about Lady Gaga's boyfriend:
Michael Polansky has a link to Facebook.
How? Well, he's the co-creator and executive director of the Parker Foundation. You might remember from The Social Network—and, ahem, life—that fellow co-creator Sean Parker helped launch Facebook and Napster.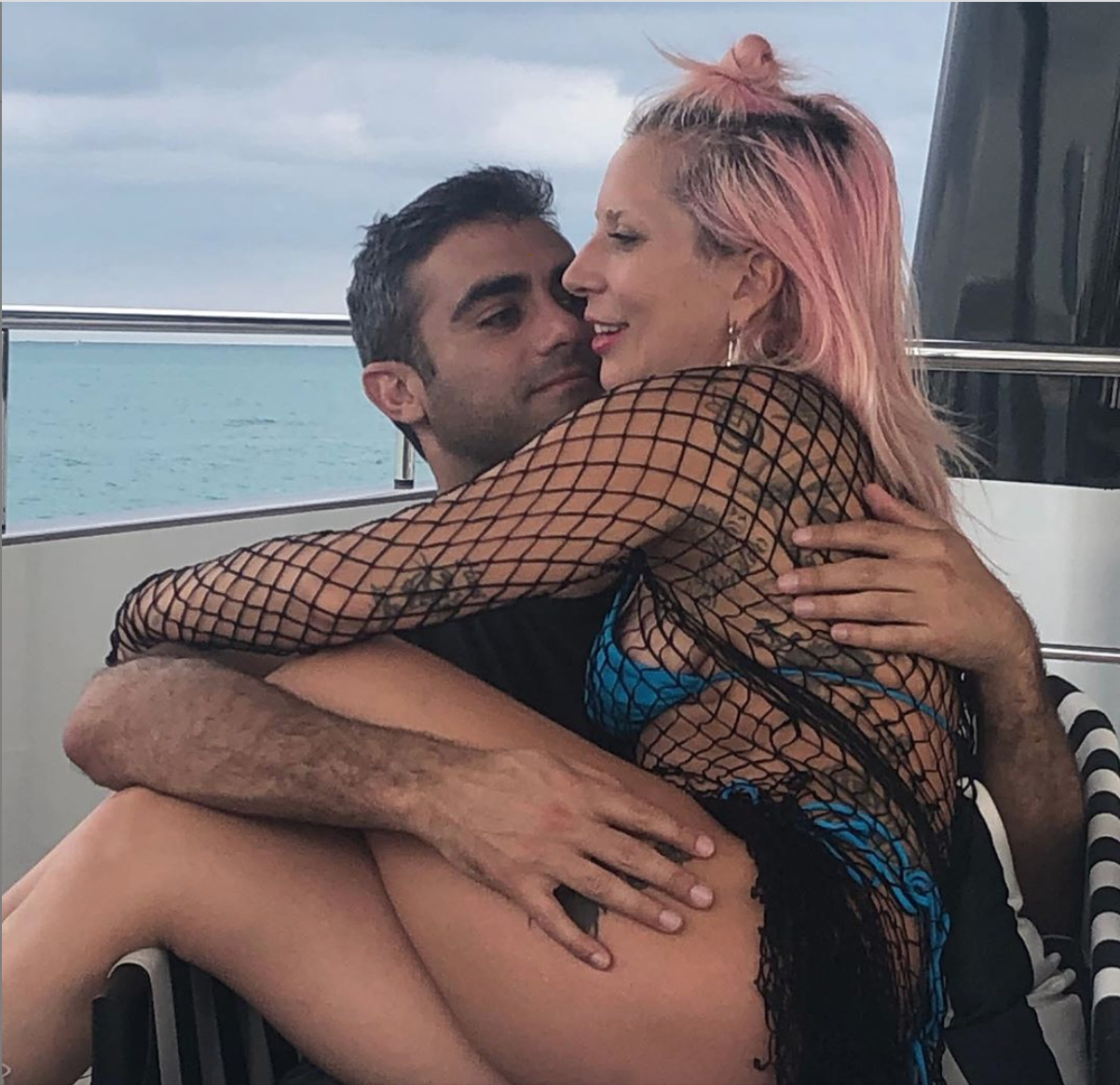 In case you're not familiar with it, the Parker Foundation supports philanthropic efforts in life sciences, global public health, civic engagements, and the arts. More specifically, he's CEO of the Parker Group, the umbrella organization for Parker's charitable and business initiatives, which includes the cancer immunotherapy institute.
Polansky's been partnered up with Sean for a long time—according to his LinkedIn profile, he's been working for him in some capacity since 2009.
He's "really smart."
This, according to an anonymous source. "Michael is a really smart guy, a very serious guy, who has always been low key," the source told Page Six. He and Gaga have likely at least known each other for a while through events that Sean threw in Los Angeles, the source said. They were also both at Parker's house in December 2020 for his birthday party.
Oh, and Polansky went to Harvard, too.
Polansky was likely dating Gaga pre-2020 Super Bowl.
Polansky and the "911" singer were spotted together in Vegas over New Year's 2020 and were seen kissing on the balcony of her rented Miami mansion before her pre-Super Bowl show that February, per Page Six. (This was all before they came Insta offish.)
He used to date a New York Times editor.
Times senior editor Lindsay Crouse wrote an opinion piece for the paper in February 2020 about how she felt when she learned that Polansky, who she dated for nearly seven years, is now with Gaga. TL;DR: Her phone basically blew up.) "Lady Gaga is amazing," she wrote. "Comparing yourself with her is incredibly motivational, and I recommend you try it, regardless of how you relate to who's dating her."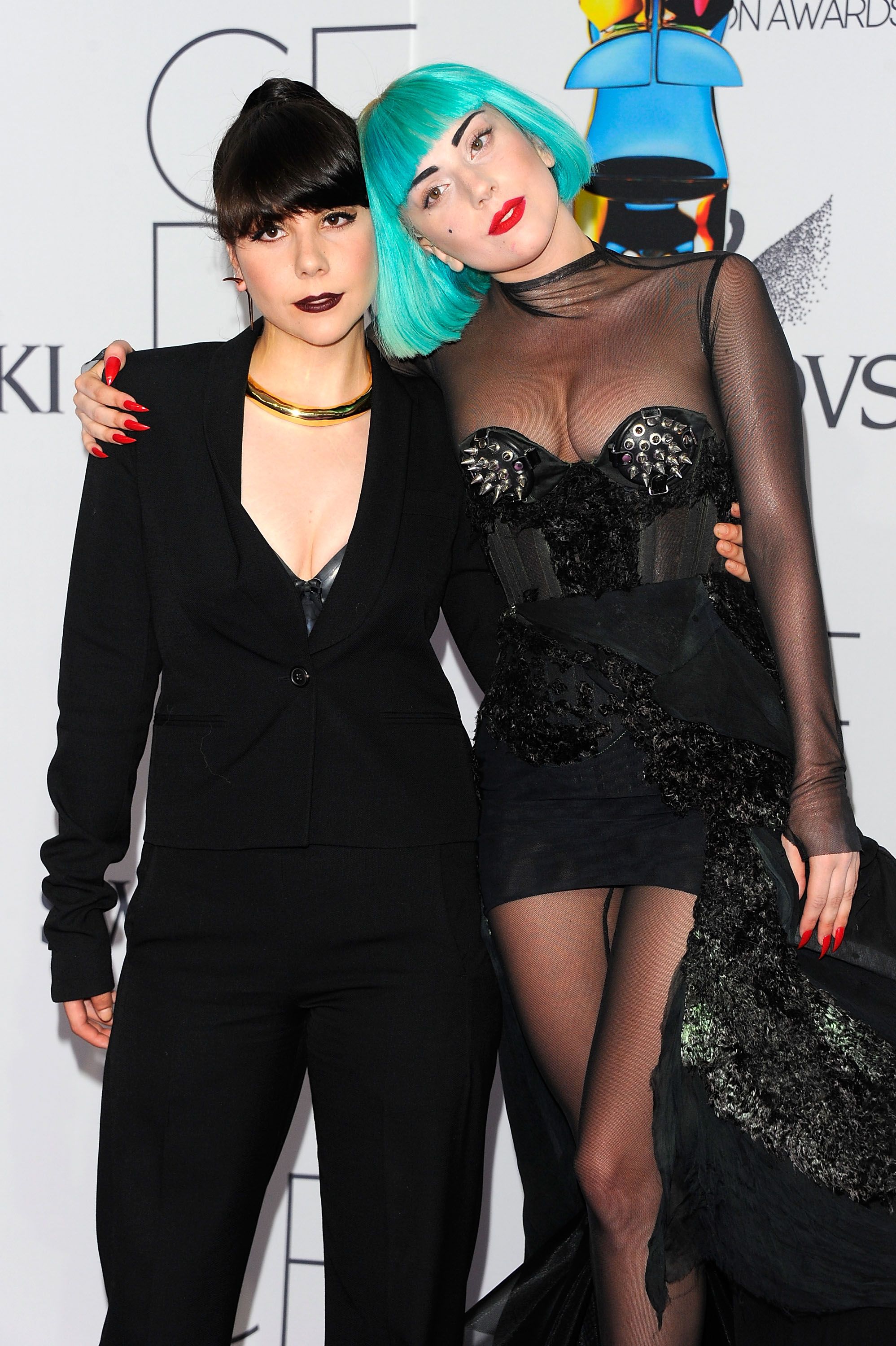 Crouse said that she chose to look at the bizarre experience as an inspirational moment. "The point is Lady Gaga is living the ambitious life that we keep saying women should embrace," she wrote. "If Lady Gaga can do what she wants and even expand on what she wants, why not me, too? Why not let being exactly who I am mean trying to be the best I could be?"
It looks like their relationship is pretty serious.
Polansky was at Gaga's big AT&T TV Super Saturday Night Show in Miami in 2020, where he was spotted talking to her mom, Cynthia Germanotta, on a VIP balcony. And then there was the fact that she dropped the L-word onstage just a few months ago…
https://www.instagram.com/p/B_JEtWJlJY4/
A post shared by Lady Gaga (@ladygaga)
Source: Read Full Article