Where Is Kate Middleton? Duchess Spotted Amid Rumors of Why She Hasn't Been Seen in Public for Months
Royal fans have gotten so used to seeing Kate Middleton out attending events year round that when she hadn't been seen in public for over two months people started asking questions. The Duchess of Cambridge's absence from public view for much of the summer led to several rumors as well. But now Prince William's wife has emerged.
Here's where Kate was just spotted and why we haven't seen her for more than 60 days.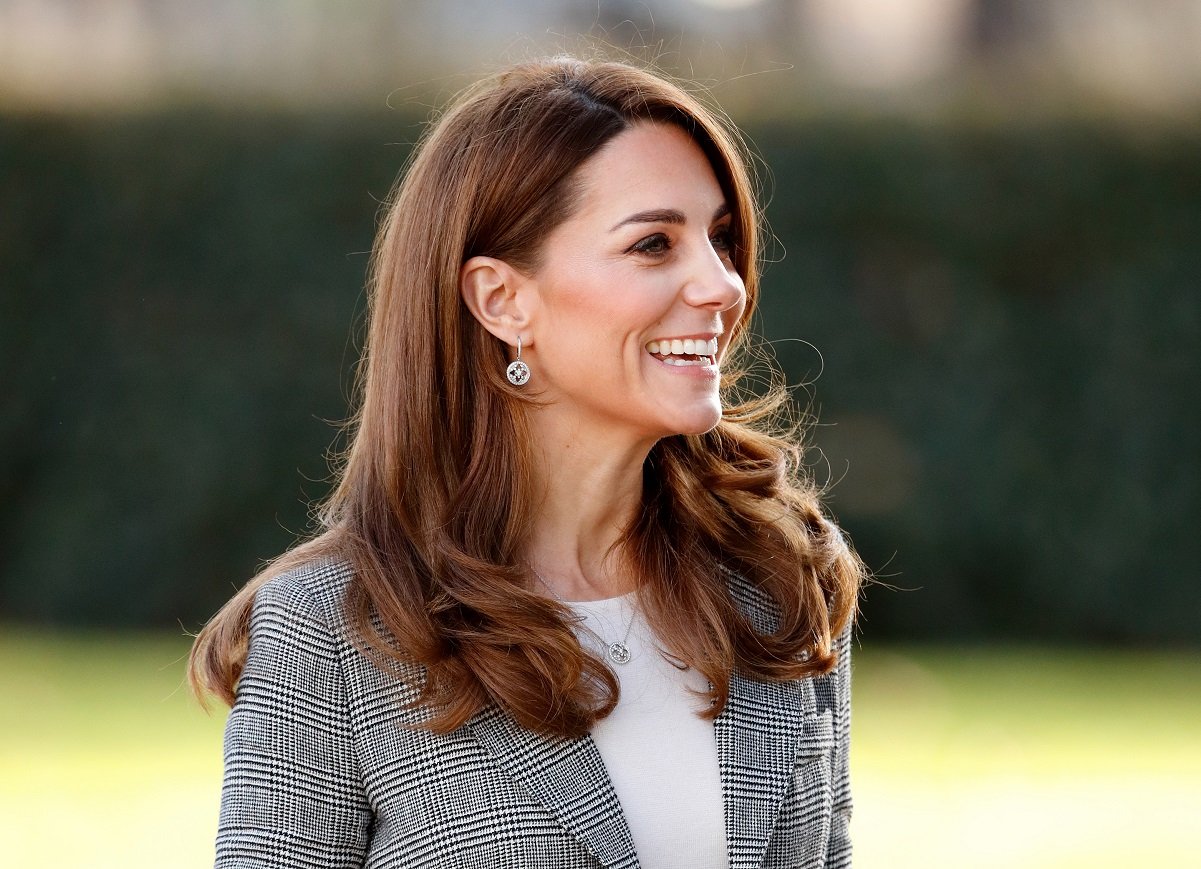 The last time many saw Kate in public
On Sept. 11, Kate's brother, James Middleton, married his longtime girlfriend Alizee Thevenet. The pair's nuptials had been postponed twice due to COVID-19 so they had an intimate wedding with just some family and close friends in France.
According to Page Six, James' parents, Carole and Mike Middleton, along with Pippa, her husband, and their two young children were in attendance. Kate and William also flew in for the affair with Prince George, Princess Charlotte, and Prince Louis in tow. However, no photos of the Cambridge family traveling to or from the event have emerged. Therefore, the last time the most people saw the duchess photographed in public was on July 11, when she attended the UEFA Euro 2020 Championship Final at Wembley Stadium with Prince William and their oldest son. Earlier that day she had been at Wimbledon for the men's singles tennis final a well.
Rumors have been swirling about the duchess since then
Because the duchess hadn't been seen in public for much of the summer rumors began to swirl that she could be pregnant with her fourth child. Some became even more convinced of that after a photo was shared on Instagram of Kate meeting with a Holocaust survivor. Even though the picture was posted in August 2021, it was believed to have been taken back in January leaving a number of royal fans to think she may be laying low to hide a baby bump. Prior to this gap in public appearances, Kate's longest absence from the spotlight was for 41 days when she and William went on holiday to Wales last year.
But for anyone taking bets on whether the duchess is expecting, that doesn't seem to be the case as she was just spotted out and about shopping on Sept. 14. Hello! noted that the mother-of-three was wearing her recognizable high street store & Other Stories floral dress with layered ruffled tiers, a drawstring tie waist, and tie-up ruffled bib in a mixed floral graphic print.
Kate has returned to royal duties
The Duchess of Cambridge has been under the radar for two months as she had been taking a break to spend time with her family. She returned to her official duties on Sept. 15.
Kate donned a cream-colored blazer, a white silk blouse, and wide-leg navy trousers as she visited RAF Brize Norton in Oxfordshire and spoke with military personnel who helped evacuate Afghan refugees during the Taliban takeover of Afghanistan.
Source: Read Full Article