What Kate Middleton's Breakup With Prince William Can Teach Other Women
Even people who have a fairy tale life sometimes go through heartbreak. That's certainly the case with Kate Middleton, who in 2007 was dumped by Prince William.
Although they obviously worked it out (they're now married with three kids), it was a difficult time for Middleton. However, the way she handled the breakup can teach other women a lot about being strong, and knowing your worth.
Prince William called it quits with Kate Middleton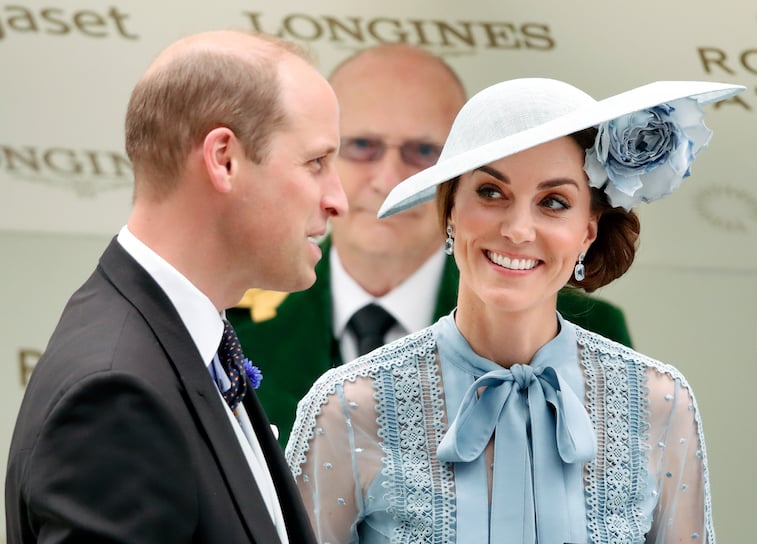 After meeting at the University of St. Andrews, and dating for five years, the prince and Middleton seemed to have a wonderful relationship. There were even rumors that he would soon pop the question.
But instead, William cut things off with Middleton. Why would he make such a drastic decision when it seemed like things were going so well? The queen and the royal family had put William under pressure to either get engaged, or break things off- and he just wasn't ready to get married at that point in his life.
Middleton was devastated, but she didn't let it ruin her. Later, during their engagement interview, Middleton reflected back on the break.
"At the time I wasn't very happy about it, but it actually made me a stronger person. You find out things about yourself that maybe you hadn't realised. I think you can get quite consumed by a relationship when you are younger, and I really valued that time for me as well, although I didn't think it at the time."
How did Kate Middleton respond to the breakup?
During the time they were apart, instead of staying home and sulking, Middleton made it a point to be seen out and about with her friends. She went to parties, and out to clubs, but made sure that she never looked out of control. According to former BBC royal correspondent Jennie Bond, Middleton handled herself "brilliantly."
"She did not make a fool of herself," said Bond, "and crucially, she did not talk to the press."
Even though she may have felt a little bitter, and it would have been easy for her to smear William, Middleton took the high road. By keeping things private, and not talking to the press, she was able to show William that she was trustworthy, and would handle the pressures of royal life well.
In addition to showing William she could still have fun, and could be trusted, Middleton won the prince back with a little help from a "sexy nurse" costume. In the book, Kate: The Future Queen, author Katie Nicholl explained how Middleton showed William exactly what he was missing. They were both invited to a "Freakin' Naughty-themed" party, and according to Nicholl, Middleton was "dressed as a nurse- a rather sexy one in fishnet tights and a short dress."
The outfit may have reminded William of the moment he first fell for Middleton. When they were at university, and she was in a charity fashion show. Middleton walked down the runway in back, see-through, fishnet style dress. That's when William exclaimed, "Wow… Kate's hot!" And then made the decision to pursue her.
Whatever the reason, the nurse's outfit definitely got the prince's attention. According to party goers, William "followed her around like a lost puppy."
But before they got back together, Middleton let William know that she wanted to take things slow. Nicholl wrote in her book, "At the end of the month, they secretly met up at Clearance House and at a pub close to Highgrove, where William told her he wanted to get back together. Kate didn't want to rush into anything. She had been badly hurt and told William she needed some time."
In the end, it all worked out for the best. Middleton and Kate reconciled, and eventually married– fully confident and secure in their relationship.
What can we learn from the way Kate Middleton handled the breakup?
Middleton was hurt, and she didn't hide those feelings. But she also didn't wallow in them. She used the time apart from William to become more confident and secure in herself.
Instead of focusing on the relationship and what she had lost, she focused on herself, and what she wanted for the future. In that way, Middleton was able to eventually get her happy ending.
Source: Read Full Article