The Lines 1000-Piece Puzzle On Amazon Is Next-Level Hard
If you think you've reached the highest mastery level of building puzzles, think again. Have you completed a 1,000-piece puzzle where every piece looks nearly identical? If your answer is no, try building the "The Lines" puzzle from Bgraamiens Store on Amazon. It might make you question how skilled you actually are.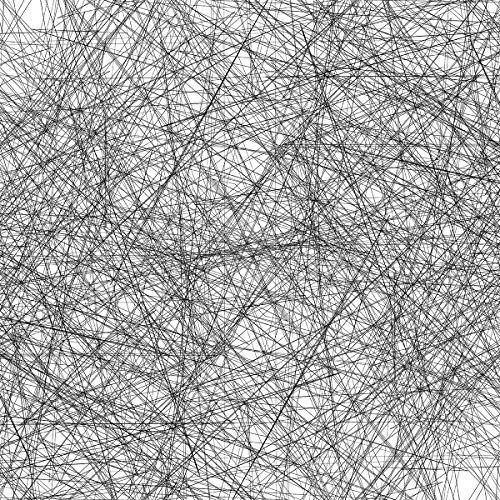 The puzzle is basically a picture of hundreds of lines going in different directions. It's two by two feet and its pieces are made from recycled paper. If you do find that the puzzle is too hard, you can look at the back of each piece which features a letter. Pieces with the same letter go in the same area.
The puzzle is also made with extra large pieces, but that doesn't mean it's any easier, according to customers who have bought it. One reviewer called it "infuriating."
"I am a puzzle fanatic. I have over 30 puzzles of 2,000-3,000 pieces and usually take a few days for each, BUT THIS ONE IS AMAZING AND INFURIATING! I always do puzzles late at night when my son has gone to bed with Criminal Minds on in the background. I can spend three hours on this puzzle and get six pieces done."
On the other hand, the time you spend on the puzzle is a chance to get a break from screen time, like this reviewer noted.
"I've spent many hours with an audiobook putting this dastardly puzzle together, and I think it's great. Pieces are oddly shaped, which sometimes works to your advantage and sometimes confuses you more. They all seem to fit well, and there aren't any loose paper bits on the connections. Not a puzzle for the faint of heart for sure," wrote another customer.
The puzzle is available on Amazon for under $20. Yup, $18.99 is all you need to pay for countless hours of (extreme) fun.
Source: Read Full Article