Taylor Lautner Reacts to Hateful Comments About His Appearance, Shares Powerful Video
One critic who initially said Lautner "looks so old" later apologized in the comments section of the "Twilight" alum's video, writing that they "never meant to hurt [him] in any way" and "will watch [their] words in the future."
Taylor Lautner is taking the high road after receiving negative comments about his physical appearance.
On Monday, the 31-year-old actor posted a video on his Instagram, in which he addressed the hateful remarks about how he's "aged," and shared a powerful message about why putting "value" on oneself is what's most important.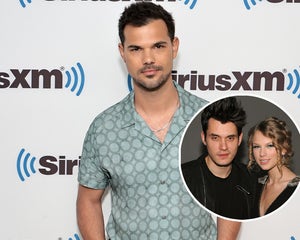 Taylor Lautner Explains 'Praying' For John Mayer Comment Ahead of Taylor Swift's Album Re-Release
"I just got back from a run. I was feeling really good about myself, you know, trying to stay healthy, both physically and mentally," Lautner began. "And I felt compelled to share something with you because when I got back from that run, I hopped on Instagram."
The "Twilight" alum added that he saw a post about his and his wife Taylor Lautner's (née Dome) recent appearance on a talk show in New York, where they were promoting their mental health podcast, "The Squeeze," last week.
"I read a post from last week when Tay and I were in New York to do press about the squeeze," he continued. "And we went on this show, and they recently posted about it, and I was going through the comments and it brought up old feelings and memories why I don't look through comments, but I'm in a different place now, and I just felt compelled to share this with you. So I'm gonna, I'm gonna play a little, I'm gonna show you the comments and then I'll be right back."
The video then featured a series of screenshots that featured horrible comments from trolls about Lautner's appearance.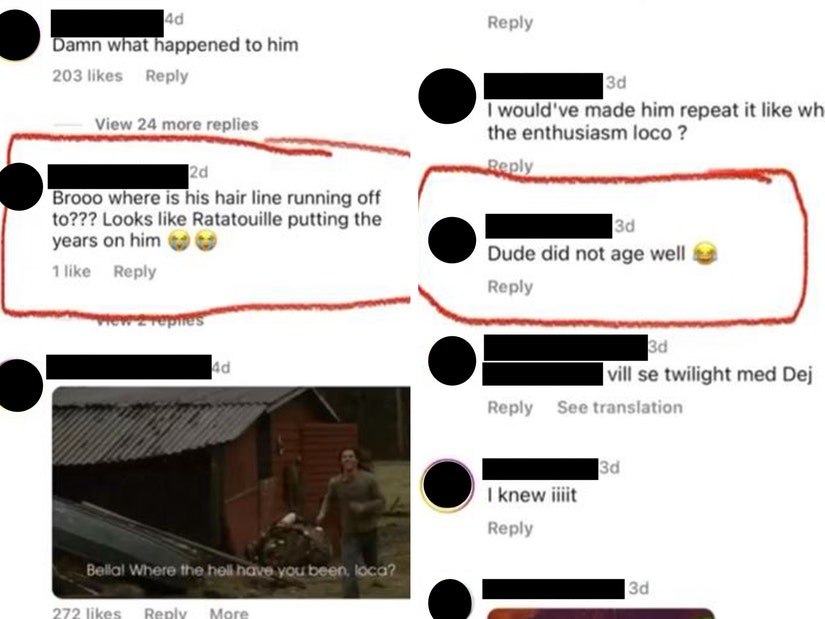 "He did not age well goodness," a critic wrote, while another added, "He aged like a raisin."
"Damn looks like s—," another said.
Other comments included mean remarks about Lautner's hairline.
After showing the screenshots, Lautner continued, "Those comments are all from one single post, which is crazy, but that's the world we live in, and there's only so much we can do to change it."
The "Twilight: New Moon" star said that while the comments still affect him, they don't bother him to the extent that they would in the past when he was in an "really unhealthy position."
"I think what I really wanted to say is if this was, if this was 10 years ago, five years ago, maybe even two, three years ago, that really would've got under my skin, and it would've caused me to want to just go in a hole and not go outside," Lautner said. "Definitely don't do press and interviews and put myself in the position where, you know, I have to see that kind of stuff. But at a certain point, it was not even go out, not go to a grocery store, not go where if I was seen, you know, I could take a picture, and it could end up on the internet, and I would have to see that stuff."
"And that was a really unhealthy position to be in," he continued. "And the reason I was in that position, and the reason it affected me as much as it did, is because my value was in the wrong things."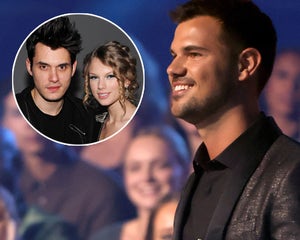 Taylor Lautner Feels 'Safe' About Taylor Swift's Speak Now Re-Release, 'Praying' for John Mayer
The "Grown Ups 2" actor went on to stress that you need to put your "value" in yourself.
"You find value where you put it, and if you put your value in what other people think of you, that's how you're gonna feel," he said. "But if you put your value in you, knowing who you are, what's important to you, what you love, that kind of stuff won't get to you. And I'm just so thankful that I am in the place I am today where I can see that. And I'm not gonna lie, I'm not gonna say it doesn't bug me. I wouldn't be on here posting this video if it didn't bother me at all, but it doesn't make me question who I am, and it doesn't take anything away from me."
"So I think my biggest point is just think about and remember where you put your value in life. And also just be nice," he concluded. "It's not that difficult. Let's be nice to each other. Let's spread love and positivity. It's that simple. I love you guys, and I hope you have a great rest of your day."
"Spread love," Lautner captioned the video, adding a hashtag for Mental Health Awareness Month. He also shared another comment on his post, writing, "You find value where you put it ❤️."
Fans and celebrity friends alike took to the comments section to praise Lautner over his video and powerful message.
His wife reshared a line from her husband's video: '"It doesn't make me question who I am.'" She then added in another comment, "God I love you."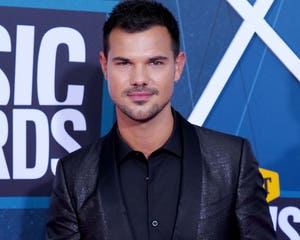 Taylor Lautner Reveals How Shirtless Twilight Role Led to Body Image Issues
Former "Bachelor" star Clayton Echard wrote, "Love that you shared this. It takes a ton of vulnerability, courage and strength to do so. People need to realize the weight of their words and it doesn't help that there's often no accountability when it comes to social media. People feel they can post negativity freely with no repercussions and most times, there are none for those individuals. But there is a price and it's often paid by the individual on the receiving end of it all. You sharing will help others understand the power of their words and maybe next time, they'll reconsider before they hit send. Proud of you, brother 🤘."
Fellow Bachelor Nation alum Kaitlyn Bristowe added, "Holy shoot. Thank you for sharing this. I sometimes need to practice what I preach and this was really powerful for me. Thank you."
Meanwhile, one user whose negative comment about Lautner was featured in his video apologized in the comments section.
"Wait he looks so old wtf happened," read the person's original comment about Lautner's television appearance.
In the comments section of Monday's video, the critic wrote, "Hey @taylorlautner , I think it's good that you called me out. I should have expressed myself differently and I never meant to hurt you in any way. The reason I wrote this was really because it made me realize that I aged as well. Because I grew up with you seeing you in my TV. When I see actors I used to watch grow old it reminds me of my own age. I deeply apologize, and will watch my words in the future. I know they can harm a lot. I wish you nothing but happiness."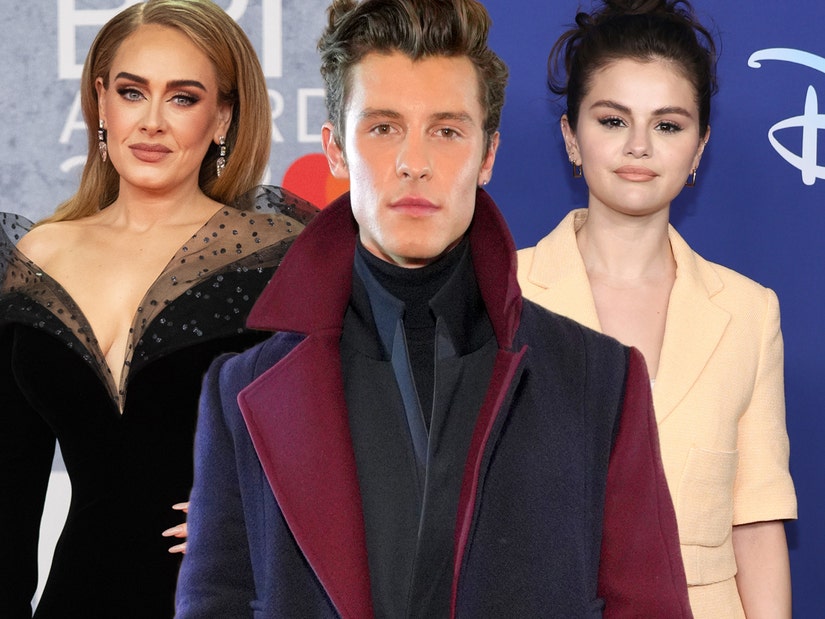 Source: Read Full Article