Opening date announced for new Star Wars Galaxy's Edge park
Fans eagerly awaiting the opening of the long-delayed Rise of the Resistance attraction at Star Wars Galaxy's Edge at Disneyland and Walt Disney World will have to wait a few parsecs longer.
Interested in
Star Wars?
Rise of the Resistance, which Disney says will "blur the lines between fantasy and reality and will put guests in the middle of a climactic battle between the First Order and the Resistance," will open Dec. 5, 2019 at Walt Disney World and Jan. 17, 2020 at Disneyland.
The 14-acre Galaxy's Edge themed land opened at the end of May at Disneyland in California. A near-identical version is set to open Aug. 29 in Florida.
For now, Galaxy's Edge has one ride. Millennium Falcon: Smuggler's Run allows guests play pilot, gunner or engineer as they fly the fastest hunk of junk in the galaxy.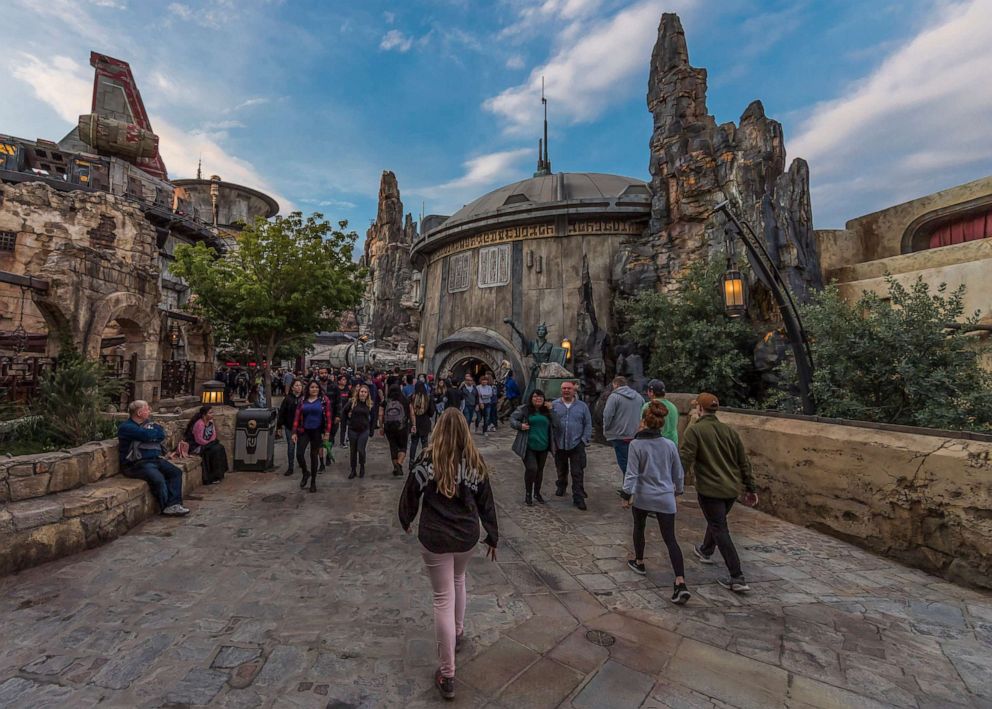 Why the delay in opening?
Disney Imagineers have described Rise of the Resistance as the most technologically-complex ride they've ever built, with guests walking and riding on multiple vehicles as they are "captured" onboard a Star Destroyer before finding a way to escape from bad guy Kylo Ren.
The various "first of its kind" ride systems, animatronics and special effects have taken more time than expected to coordinate perfectly, a Disney source said Thursday.
Disney is the parent company of ABC News.
Source: Read Full Article