Megan Fox Shares Rare Photos of Kids From Disneyland Trip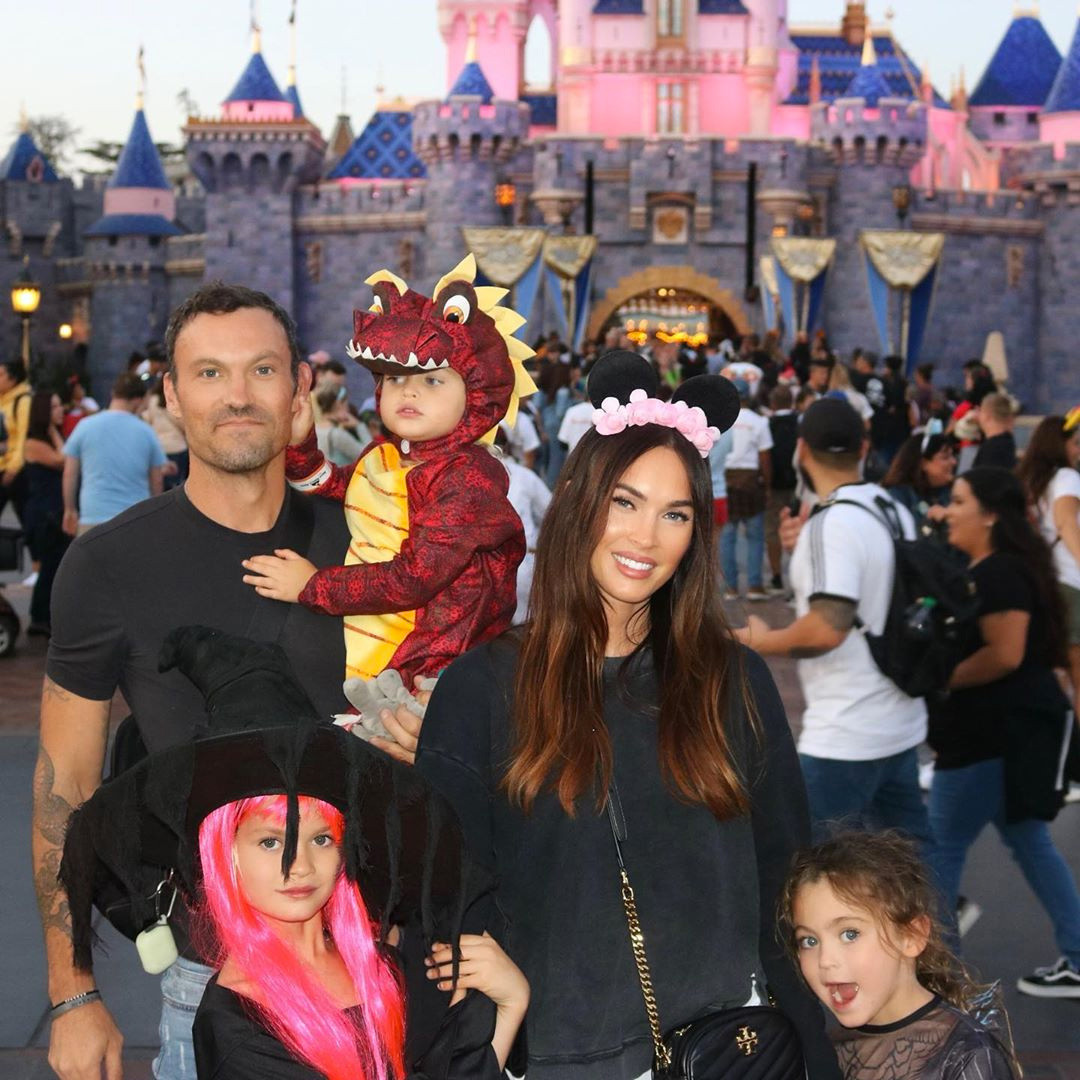 Instagram / Megan Fox
Megan Fox and husband Brian Austin Green's three kids got into the Halloween spirit during a recent trip to Disneyland.
The 33-year-old actress posted on her Instagram page on Saturday night rare photos of the two with sons Noah Shannon Green, 7; Bodhi Ransom Green, 5, and Journey River Green, 3, who are dressed in costumes, at the Happiest Place on Earth. The eldest kids chose Halloween-themed costumes; Noah is dressed as a witch in one pic. Little Journey is dressed in a red and yellow dragon suit.
Of course, getting any photo of even one child is a challenge by itself.
"Halloween at @disneyland is always the most fun but can I get ONE family photo where everyone is looking at the camera and making a semi normal face ?? #disneyland," Fox wrote alongside a pic of her and the kids sitting and watching the fireworks display at Disney's California Adventure Park.
Megan herself wore Minnie Mouse ears with a pink floral accent.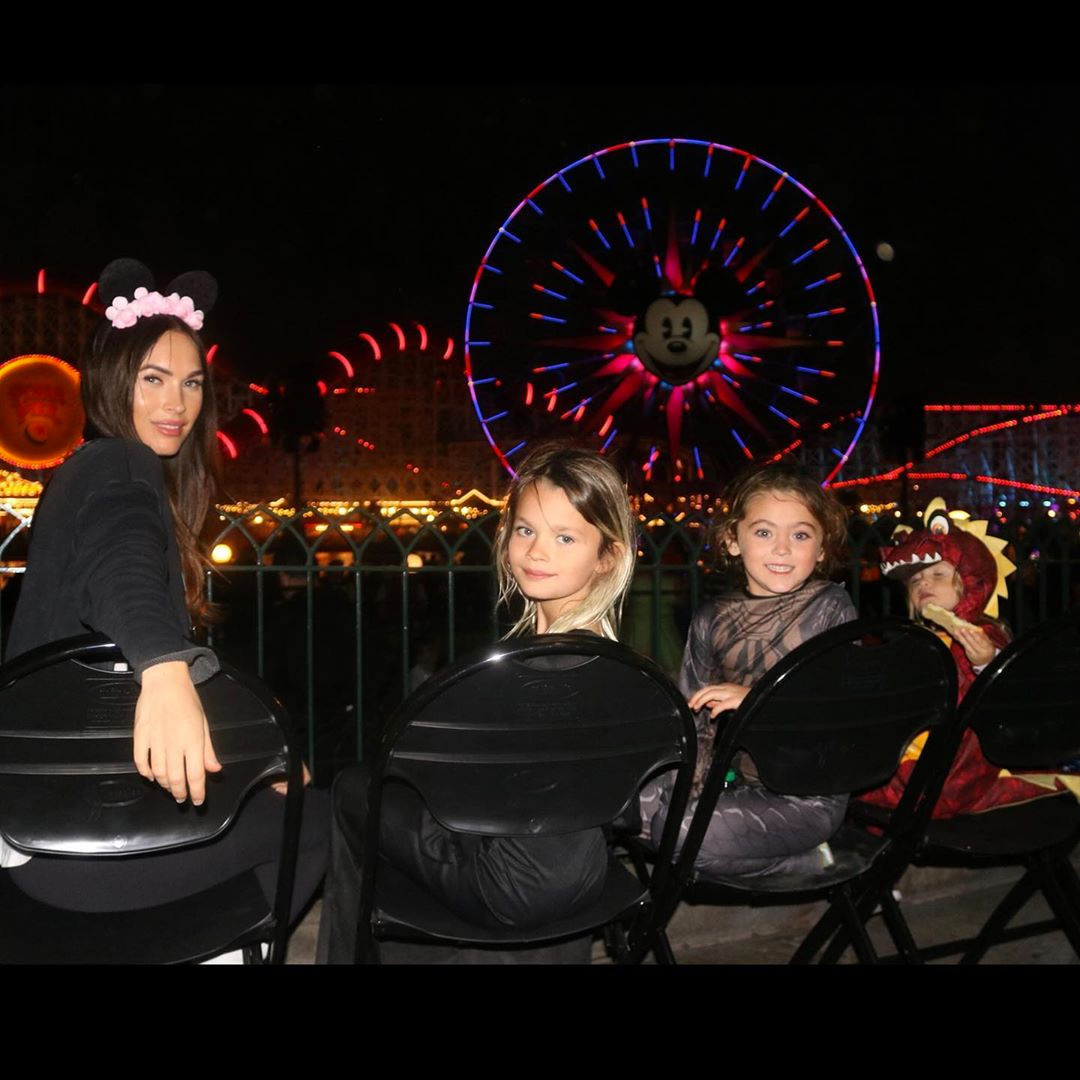 Instagram / Megan Fox
The last time the notoriously private Fox and Green shared a photo of their children was last Halloween.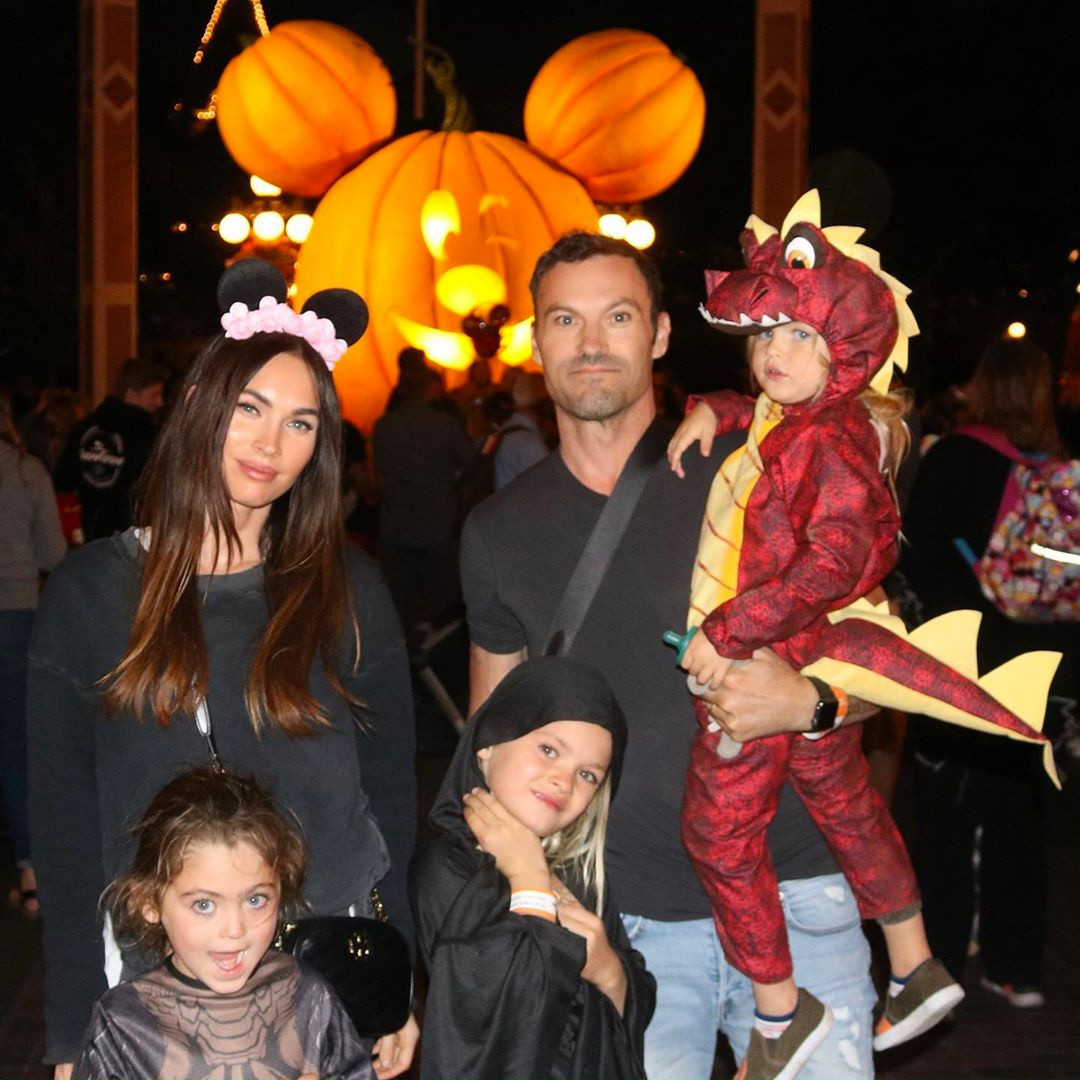 Instagram / Megan Fox
Noah was a zombie cheerleader, Bodhi dressed up as Gekko from the Disney Channel series PJ Masks and Journey was a lamb.
View this post on Instagram
Happy Halloween🎃
A post shared by Megan Fox (@meganfox) on
Noah has long liked dressed up in dresses and wigs, and has faced criticism over it. His parents fully support his fashion choices.
"I've heard from some people that they don't agree. They don't agree with him wearing dresses," Green said on Hollywood Pipeline's Straight From the Source in 2017. "To them I say, 'I don't care.' He's 4 and if he wants to wear it, then he wears it. It's dresses or goggles or slippers—whatever. It's his life."
"He's really into fashion and sometimes he'll dress himself and he likes to wear dresses sometimes and I send him to a really liberal, like, hippie school but even there, here in California, he still has little boys going like, 'Boys don't wear dresses,' or 'Boys don't wear pink,'" Fox said on The Talk in September. "And so, we're going through that now, where I'm trying to teach him to be confident no matter what anyone else says. He had stopped wearing dresses for a while. He just wore one two days ago to school and he came home and I was like, 'How was it? Did any of the friends at school have anything to say?' And he was like, 'Well all the boys laughed when I came in, but I don't care, I love dresses too much.'"
Source: Read Full Article