Lisa Rinna's Daughter Amelia Opens Up About Eating Disorder Recovery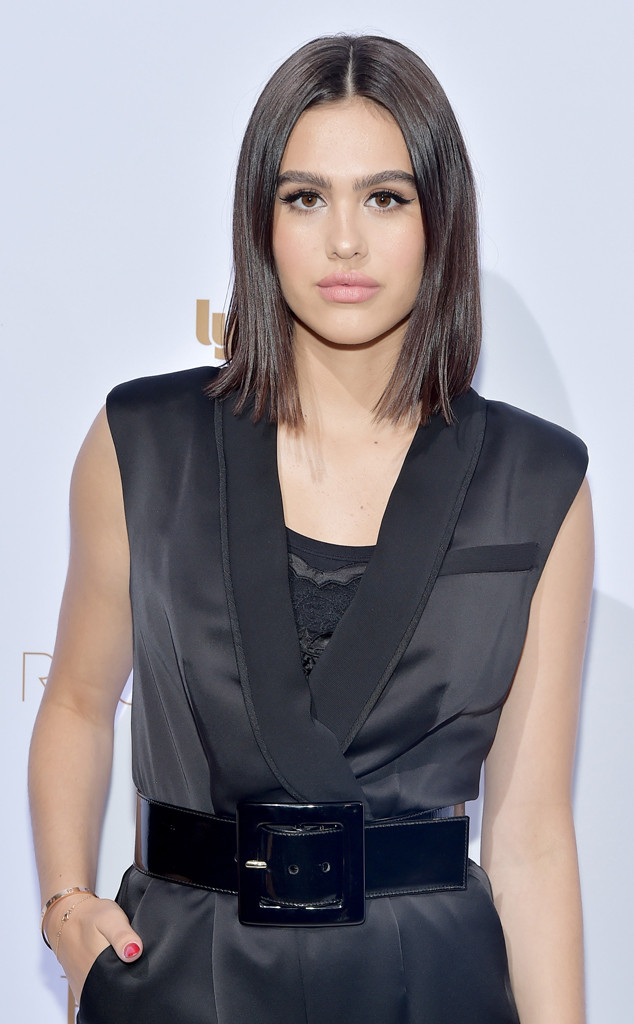 Stefanie Keenan/Getty Images for Rachel Zoe
Amelia Gray Hamlin is opening up about her recovery, just over a year after going public with her eating disorder.
In late March 2018, the daughter of Lisa Rinna and Harry Hamlin—who was just 16 at the time—took to Instagram to reveal her past battle with anorexia. In her post, Amelia shared two photos of herself in a bikini, one present day shot and one from a year prior.
"Last year at this time there was no doubt that I was not okay," she shared. "Not only physically but also mentally."
Now, Amelia, 18, is reflecting on her Instagram post in a piece for Glamour, explaining how sharing her story with the world helped in her recovery.
"All these young girls were following me and commenting on my posts, and I realized I didn't want them to be following a lie," Amelia says of her decision to speak out. "I couldn't allow little girls, or little boys, or whoever, to look at the changes in my body and think I'd just hit puberty—that the really skinny photos of me from the year before were just a normal prepubescent body. I couldn't stop thinking about the message those comments about my body sent."
"I couldn't hide behind the screen anymore," she adds. "That's when I started speaking publicly about my eating disorder."
View this post on Instagram
I feel comfort with finally posting something that I wish I was confident enough to post long ago. I'm getting many comments comparing my body today vs. my body last year. I think that the support from my followers has really pushed me into writing this. Anyways, last year at this time there was no doubt that I was not okay. Not only physically but also mentally. I feel like sometimes people forget that just because your job involves being in front of the camera, doesn't mean you can't have bad days. We're human. All of us. Instead of people ever commenting on my mental stability, people commented on my weight. Usually, when people are struggling with an eating disorder it stems from your mind, and your body is a reflection of it. I could go on and on about that time of my life, but the most important part about it was waking up one morning and deciding to stop sabotaging myself. My health, my physical health, my mental health and everything about myself. Once I got the help that I needed, shortly after the second photo was taken, I began to try to love myself for me. I am SO beyond humbled and grateful to have the platform that I do at such a young age, and to wake up every morning with a little girl reaching out to me and telling me I am her inspiration, really makes me feel like I have a purpose. I went through this journey not for attention, not for people to pitty me, but to help. I am on this earth to help people, and I know that. One in 200 women in the US suffer from anorexia. And I want to help. The first photo, taken today is not a photo of the perfect girl. That is a photo of me, trying to figure out my body, and owing my curves that I naturally have, and not forcing myself to starve them away. I have a lot of health complications after starving myself for so long so it's going to be a journey that I go through for a large part of my life. I still have an extremely healthy life style and I workout so hard all week to maintain my Body. Not to say that recently being diagnosed with hashimotos has also been an extreme challenge for me to balance when still getting over this part of my life, but I am getting there. One day at a time. I want to help.
A post shared by Amelia (@ameliagray) on
Amelia goes on to share that if she "hadn't come out about my eating disorder when I did" she "probably would have relapsed."
"I have such a strong support system—my mom included," Amelia says in Glamour. "This season on Real Housewives of Beverly Hills, a couple of episodes touch on my anorexia. I can't bring myself to watch footage from when I was really struggling. I just can't relive it. I've come so far, and it would make me too sad to see how I used to act."
Amelia's journey even inspired Real Housewives star Kyle Richards to speak out about her experience with an eating disorder.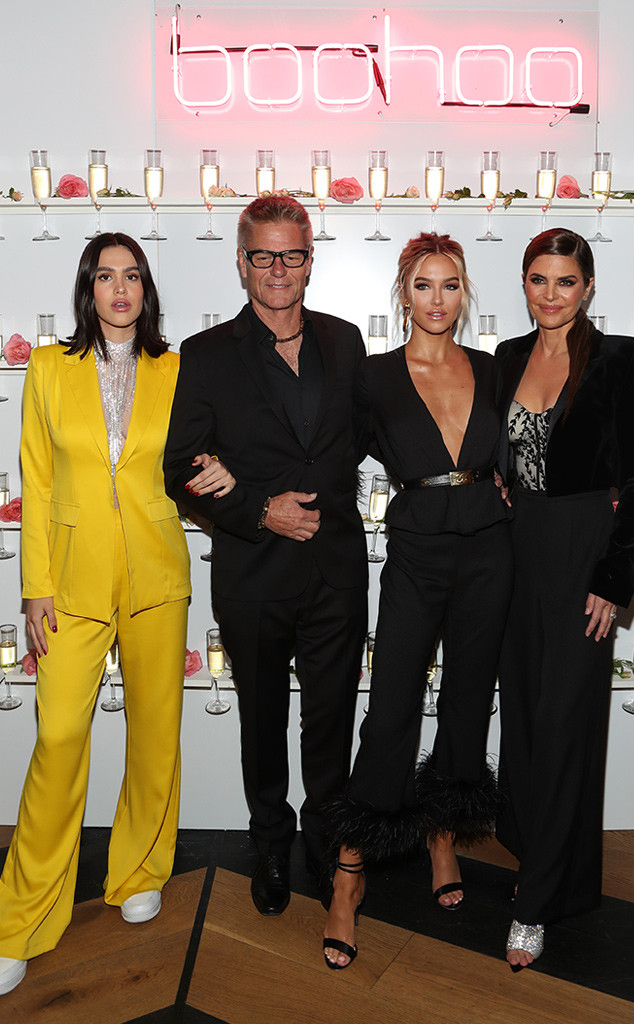 Getty Images for boohoo
"If there's one message I'd want people to take away from my story, it's this: Don't comment on other people's bodies," she advises. "You never know what someone might be struggling with—even what you mean as a compliment can be a trigger. I honestly think so many problems could be avoided if people were more careful with their words."
To read more from Amelia, head on over to Glamour.
If you or someone you know needs help, please call the National Eating Disorders Association helpline at 1-800-931-2237.
Source: Read Full Article