Is Meghan Markle Jealous of Her Nephews?
Meghan Markle was in the headlines yet again for a recent birthday message on the Sussex Instagram account. In response to birthday photos of His Royal Highness Prince George, the Sussex account responded with a sweet birthday message. But it wasn't sweet enough for some.
Find out why Markle is under attack again, and could this be a sign that Markle is jealous of her nephews?
Why is Meghan Markle being criticized again?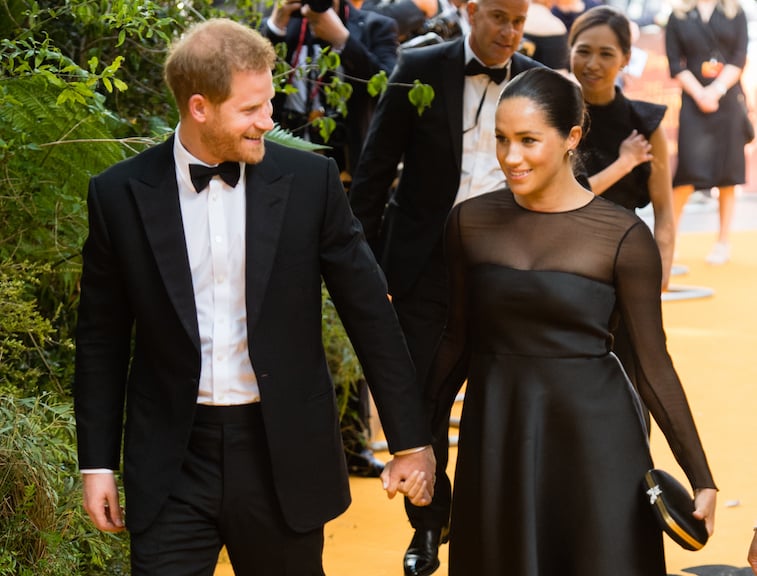 Internet users were upset that the duchess didn't use Prince George's royal title when addressing him. Instead, the message from the official Sussex Instagram account simply said "Happy Birthday! Wishing you a very special day and lots of love!"
Fans commented with harsh words. "Happy birthday to who? He is HRH PRINCE GEORGE!!!! Future King!" one user wrote.
The message was posted by the Sussex account, which means it was from both Markle and Prince Harry, and possibly written by a staff member. But headlines only blamed Markle for the debacle.
Is Meghan Markle Jealous of the throne?
Prince Harry is sixth in line for the throne- which makes his chances of ever taking the seat very small. However, Prince George, although he is only 6 years old, will be King one day. In light of Markle's recent Instagram message to her nephew, could this be a sign she's jealous of his position?
It seems silly for a grown woman to be jealous of a small boy. However, that boy will one day have a title that means wealth, privilege, and fame beyond what most people can only dream of.
Meghan Markle wouldn't benefit from the attention that comes with being queen
Markle is constantly criticized in the press. The birthday message is only the most recent example of how the press unfairly targets the duchess more than other members of the royal family.
Although she has learned to live with the abuse to some extent, it must be hard on Markle to have the world constantly expressing their negative opinions about her life. If she was to become queen one day, the press treatment of her would likely become worse, not better.
Generally, the British people judge the character and actions of royals closer to the throne more than those lower down the line. We don't hear much negativity about Queen Elizabeth because she's gotten very good at behaving well after being in the spotlight for so long. But if Markle were to step into that position, her treatment in the press would probably become much worse than it is now.
She would have power, but not necessarily the respect of the people. And if you don't have respect, it becomes very easy to lose that power. At this point, Markle probably wishes for privacy more than position.
Meghan Markle wants Archie to have a normal life
Prince Harry and Markle have been keeping Archie out of the spotlight as much as possible since his birth. The public is eager to see the child, but the Sussex are insistent about his privacy. The way that Markle has acted around the birth of her child shows that she is not someone seeking attention.
Reports from several people close to the royal couple say that they are hoping that Archie will have the most normal life that's possible. They chose not to give him a royal title for this very reason, because they are expecting Archie to live as a commoner as an adult.
If Markle wanted the throne, and power, it's likely she would have pushed for her child to have a title. The very fact that they want Archie to live a normal life shows that climbing the royal ladder isn't something that important to the couple.
The most likely explanation of the birthday message drama is that even royals are human. They may have forgotten to use the title, or they may be trying for a less formal approach. It may not have even been Markle, or Harry that wrote the message.
For all these reasons, we believe Markle is happy for her nephews, and wishes the best for them, but she is not jealous of their position.
Source: Read Full Article