Did Princess Diana and Prince Philip Get Along?
Many people are well aware that Princess Diana and her former mother-in-law, Queen Elizabeth, didn't always see eye to eye. Diana was known for being a woman who followed her heart at all times, and according to MSN Lifestyle, the two had a strained relationship.
Diana's goal was to make a positive impact on the lives of people around the world, particularly those in need. It seemed that when Prince Charles married 19-year-old Lady Diana Spencer, she breathed new life into the British monarch. Diana was often outspoken about personal issues, which didn't usually sit well with the queen since she prefers that the members of the royal family keep their private lives under wraps.
While the members of the public adored Diana for speaking her mind, it was frowned upon by her majesty, causing further tension between them.
It was well known that the queen and Diana had a strained relationship, but we have to wonder — did the late princess and her father-in-law, Prince Philip, get along?
Was there tension between Princess Diana and Prince Philip?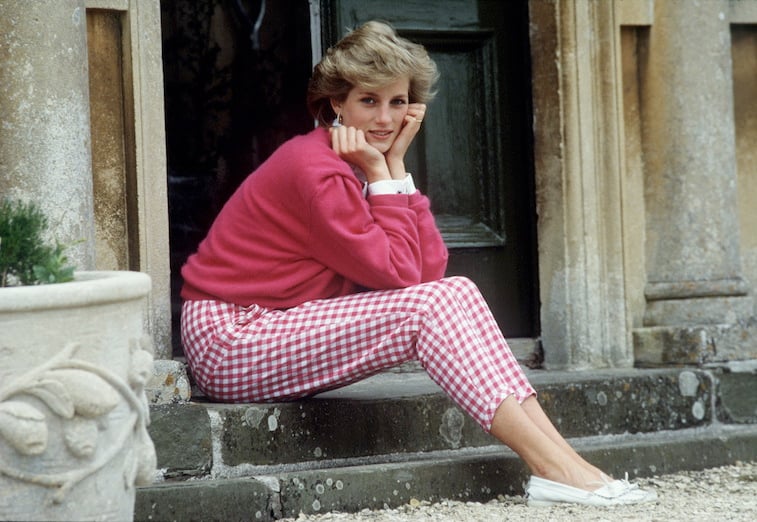 It is easy to assume that due to the complications between Diana and the queen, that she and Prince Philip were often on the outs with each other as well. As we know, Prince Charles and Diana officially divorced in 1996, leaving the future king to pursue his ongoing affair with Camilla Parker-Bowles.
Instead of standing by his oldest son, Philip ironically took Diana's side in the situation. RSVP Live reports that the Duke of Edinburgh and his ex-daughter-in-law exchanged letters after the divorce, where Philip tells Diana that not only were he and the queen "disappointed" in Charles for having an affair but they also "never thought he would leave Diana for Camilla".
Was Diana close with any other royal family members?
Marrying into the royal family sounds like a dream, but for Diana, it was anything but that. She was actually very lonely and unhappy and didn't like constantly being followed by photographers and living her life for the whole world to see.
With the immense pressure that she was under as Prince Charles's wife, there is no denying the fact that Diana certainly needed people to lean on in her life. Although she was close to her sons, Princes William and Harry, they were both very young at the time. Express UK's Lifestyle can reveal that at one time,
Diana was pretty close to Sarah Ferguson, the ex-wife of Charles's brother, Prince Andrew. Unfortunately, the friendship didn't last, and the two women drifted apart, not speaking for quite a while before Diana's tragic death in 1997.
Who did Diana go to for support?
Although Diana didn't have too many strong relationships within the royal family, she had a large circle of friends to love and support her. One of her closest friends was the singer Elton John, who, according to People, still remains friends with the royal family.
She also had a great friend in Rosa Monckton and was even godmother to her daughter. Living life in the spotlight isn't easy, but Diana had a few people in her life who she could turn to whenever she needed to.
Did Princess Diana and Prince Philip get along?
While there may have been some tension and mixed feelings between the queen and Princess Diana, that didn't stop the strong relationship that she had with Prince Philip.
Although their relationship had its ups and downs, overall, the two seemed to get along just fine. Express UK's royal news states that there were times when they had a "warm, close relationship" and that he was sympathetic to Diana's personal issues as well. It is wonderful to know that there was someone within the royal family who loved and supported Diana as she so deserved.
Source: Read Full Article