After the Big Bang: Inside Kaley Cuoco's Next Chapter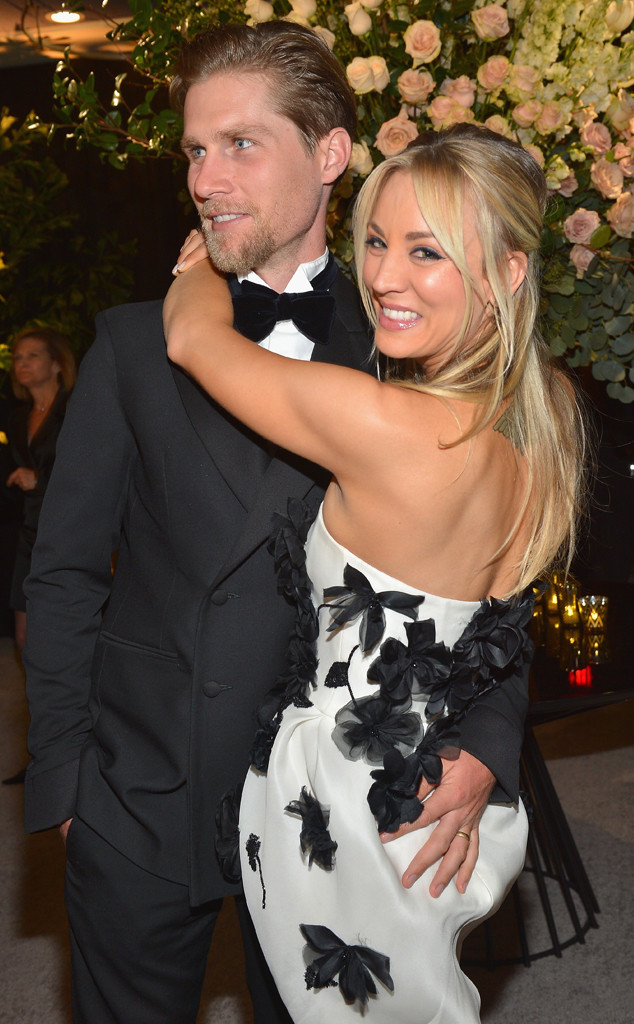 Donato Sardella/Getty Images for InStyle
As endings go, it was equal parts sad and satisfying.
As reluctant as Kaley Cuoco was to say goodbye to Penny, the waitress/aspiring actress turned pharmaceutical rep she inhabited for 12 seasons on The Big Bang Theory, when she filmed that final episode in late April, she ultimately left the Warner Bros. soundstage—now to be known forevermore as the The Big Bang Theory Stage—at peace. Thoroughly emotionally drained and covered in tears, but, ultimately, at peace.
"It is the most beautiful finale I have ever seen, and I love finales," she raved to ET just days after filming wrapped. Though her request to learn her character's maiden name was nixed by superstitious producers, "I'm thrilled with [Penny's] ending, yet beginning. It's beautiful. There's not anything catastrophic, it's just beautiful. And the characters are gonna live on in your minds and in your hearts, and I think that's what is so special about it. It's really touching."
And with that ending behind her, it's up to her to dream up a new beginning in her real life.
Parts of her next chapter have already been written, with the founder of Yes, Norman Productions lining up her next projects well ahead of The Big Bang Theory's finale on May 16, which was watched by roughly 18 million people. Along with voicing the titular role in DC Universe's Harley Quinn animated series, she's producing and starring in The Flight Attendant, having optioned the thriller back in 2017.
At home, she's going full clean slate, listing the six-bedroom, nine-bathroom Tarzana, Calif. villa she purchased five years ago from Khloe Kardashian for $6.9 million, hopeful that another buyer will appreciate the master bedroom's three walk-in closets and the equestrian print Hermés wallpaper she chose for her breakfast nook. And as she searches for a new residence to hang the robot photos she lifted from The Big Bang Theory's living room set ("I'm so used to looking at them, that I wanted them to be in my home," she explained to E! News of her choice) she and husband Karl Cook were contemplating some other big decisions.
Not whether or not to make their annual trip to Kentucky to compete on the Split Rock Jumping Tour in Lexington. Of course the couple, who are celebrating their first wedding anniversary on Sunday, did that. (In fact, Cook won the 1.45 FEI Grand Prix, and the couple adopted their first dwarf goat before returning to L.A.)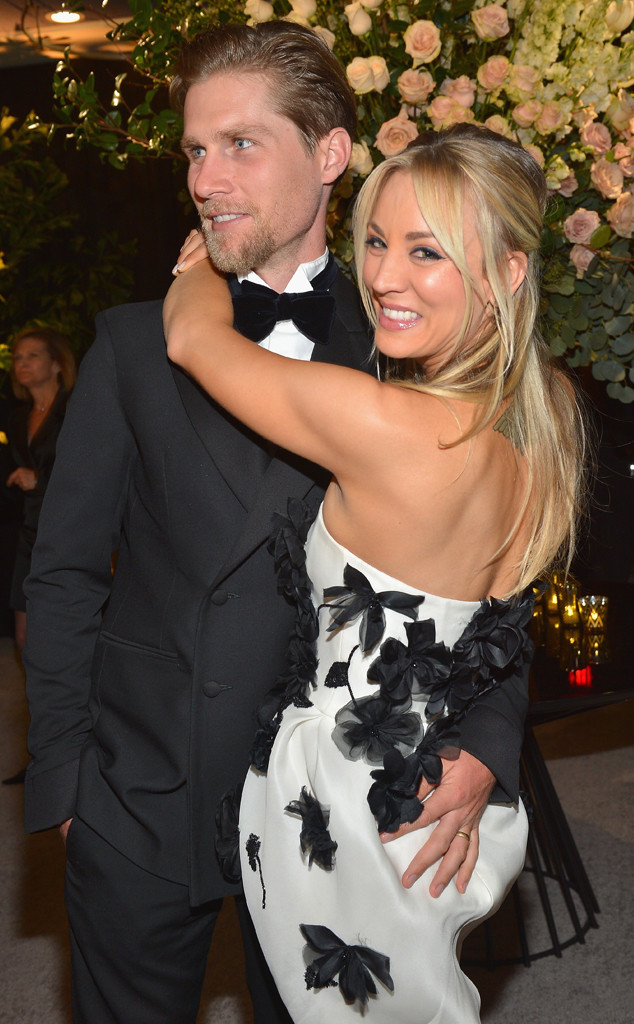 Donato Sardella/Getty Images for InStyle
"Kaley and Karl talk about having children," a source told E! News ahead of the BBT finale. "They would love to move to a simpler lifestyle and live on a ranch with their horses. Kaley wants her children to be raised riding horses and having a similar country lifestyle that both her and Karl love."
And with the 33-year-old no longer committed to daily call times on an L.A. soundstage, this may just be the moment. Said the source, "They are both excited for a new chapter together."
Should the former child actress choose to literally ride off into the sunset with her 28-year-old groom, she could do so, easily thriving without ever having to work again. Thanks to the long-running role that saw her netting up to $1 million an episode, a handful of movies shot during hiatus (2015's The Wedding Ringer, 2016's Why Him?) and plum endorsement gigs (filming all those Priceline commercials doesn't come cheap), she landed the second spot on Forbes' 2018 list of highest-paid TV actresses.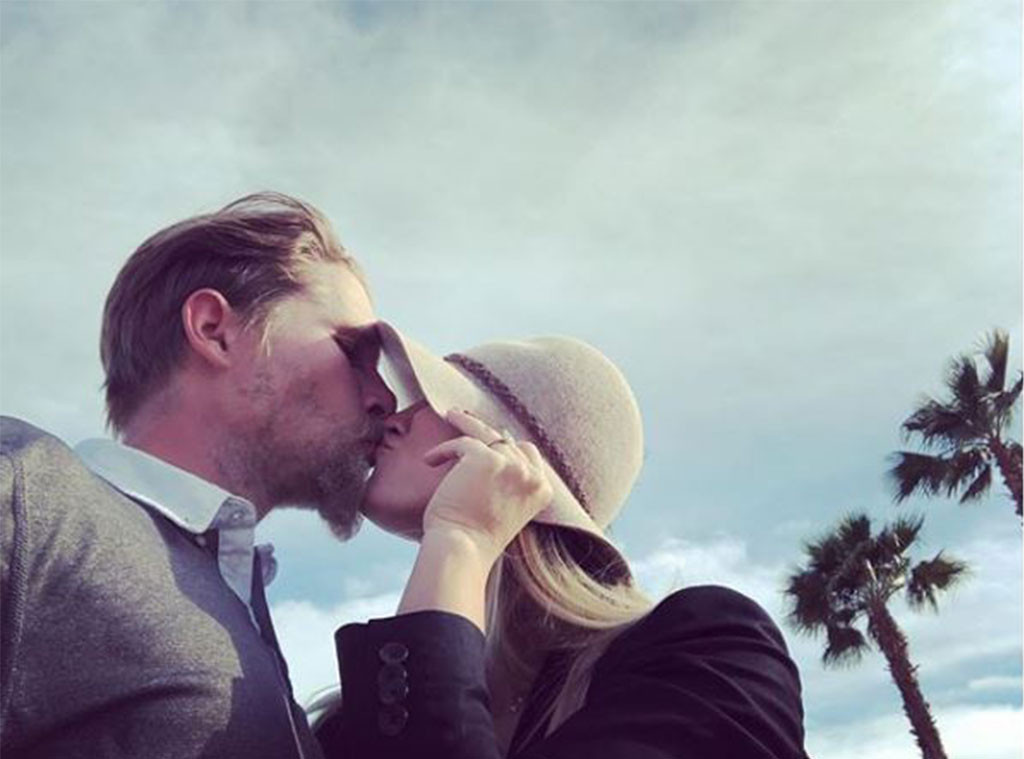 Instagram
The security makes her union with Cook, a champion equestrian and son of Intuit cofounder Scott Cook, all that sweeter.
"I want to see him," she explained to Women's Health of their romance, a surprise happy ending after she was left devastated following the breakdown of her first marriage to tennis pro Ryan Sweeting. "I like knowing, though, that I'm [financially] set, because I've taken it upon myself to do that. I like to tell my friends, 'Always make sure you have your life going, and that you're number one, so that anyone who comes into it—husband, or boyfriend, or girlfriend, however you roll—that's just an added bonus to something you're already creating.'"
And having created what amounts to her own mini empire, she's not about to hang it up in her early thirties.
Along with, as she put it in her Instagram post, "officially" joining the DC Universe with her role in the animated web series, set for an October release, she's putting the bulk of her attention on growing Yes, Norman Productions. (And, yes, the TV and film production company was named for her beloved rescue pit bull, Norman.)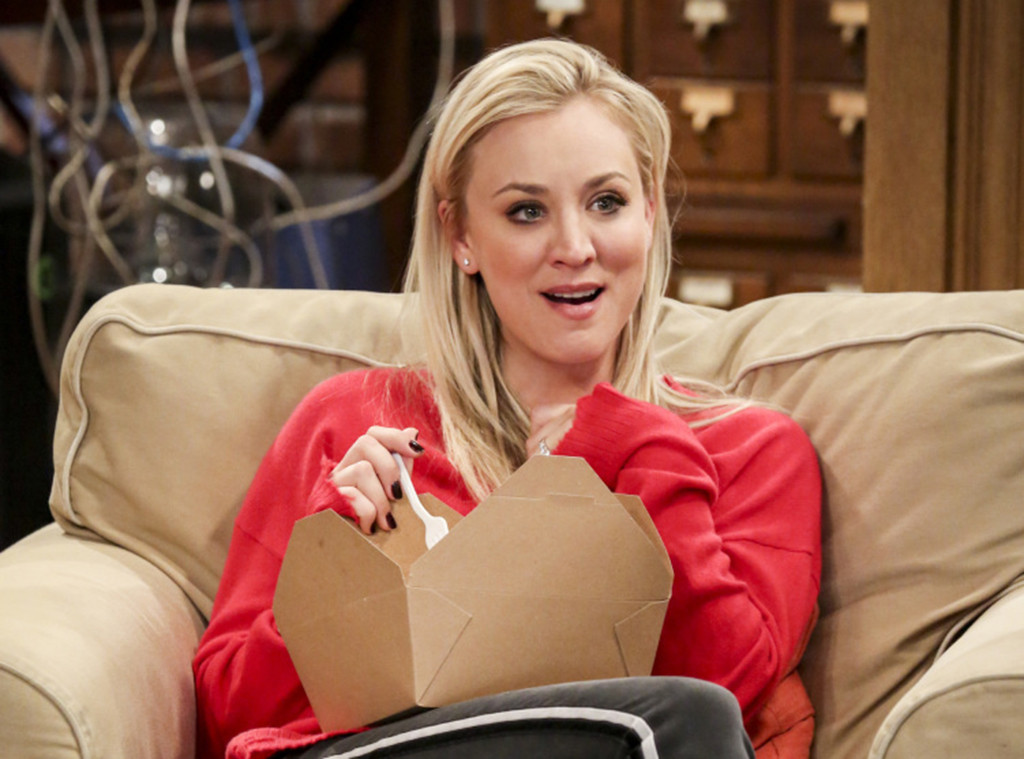 CBS
"I want to be a full-on girl boss," she detailed to Cosmopolitan of her next career goal. "I've been in the business so long, and I've worked with the best. I don't let people mess with me. I want to show girls out there that you can be cool, wear yoga clothes, and run your own f–king company. You don't have to be a guy in a suit. I want this to be a big company. I want to be sitting down a few years from now and have so many projects going. That's what I'm excited about."
And she's off to quite the start. Though she told E! News her summer plans included taking "a tiny bit of time off," her growing company meant the hiatus would be brief: "We have a ton of projects in development."
That list includes Harley Quinn and The Flight Attendant, part of her exclusive multi-year first look production deal with Warner Bros. Television. Having read Chris Bohjalian's 2018 novel about, yes, a flight attendant who wakes up hungover in a Dubai hotel room next to a dead body, she rushed to option it.
View this post on Instagram
💙Easter weekend with our youngest! 💙
A post shared by Kaley Cuoco (@kaleycuoco) on
Whether they'll also be housing some baby Cooks remains to be seen. While Cuoco allowed to E! News that her pets are "good practice" for dependents of the human variety, she told ET, in October, she wasn't fully ready to take that next leap. After all, it's only been a few years since she crossed paths with Cook at an equestrian competition, delighted to find that not only did that athlete share her love of animals and draw toward the great outdoors, but he had no idea who she was.
View this post on Instagram
You know we couldn't leave KY empty handed 🤪 Thank you @mylittlepeepers for letting us adopt our first dwarf goat! Welcome Tarantula-TeaBag Cook. Yes that's his real name 🤣 #adoptdontshop #anything4legged
A post shared by Kaley Cuoco (@kaleycuoco) on
"We bonded a lot over having the same kind of outlooks on life, insecurities, dating. He comes from a very well-to-do family, so there's all these [preconceived ideas] of being spoiled, and blah, blah, blah. And he's just the opposite," she told Women's Health. "It was great because he never kissed my ass at all, and he never cared about any of that. He loved that I loved horses. It became a big talking point for us."
Claudia Craig
Now with friends marveling over how well-suited they are for each other ("Everyone is obsessed with him and them as a couple and they truly are a perfect match," the source tells E! News,) the chatter has shifted to starting a family.
"I'm not quite there yet, but I know that I will be 'cause I love kids," she put it to ET. "But I'm a worker bee right now—kind of my career is my focus, and my husband. But, we love kids and we love animals so we're meant to have children."
Another insider predicts their timeline could be soon, telling E! News, "Her next project is just a voiceover gig so it's a good time for her!"
Not that she intends to remain off-screen for all that long, even leaving the door to Apartment 4A ever-so-slightly ajar. This being a show she's called life-changing, she's not ready to fully walk away.
"I would've done 20 more seasons," she told reporters at the Television Critics Association Winter Press Tour earlier this year. "It's a magical place but life has to go on. It does feel good to go out on top."
It's an apex few were predicting when CBS pulled together Jim Parsons, Simon Helberg, Kunal Nayyar and Johnny Galecki of Roseanne fame together to create a comedy about four nerdy Caltech scientist and the absurdly attractive girl next door. But after a couple of seasons of netting okay-enough ratings and mixed reviews, the show claimed its title as TV's most-watched comedy, thanks, in part, to a lead in from the network's other hit, Two and a Half Men.
"As corny as it sounds, it's a perfect science experiment," reasoned Cuoco. "It all came together and it doesn't always happen. There's no missing link. No one has ever half-assed one moment of this show. Everyone cares so much. It means just as much to me as it does to anyone else working here. These characters are special. They were the underdogs in the beginning, which now, I think, they've totally come out on top. I still think we made nerdy cool 12 years ago when it wasn't."
What some assumed was going to be "a really silly show with two nerds living next to the hot girl," she continued, soon morphed into something much greater: "We have completely changed that and have outgrown that and have become real amazing characters that have left a mark on so many people's hearts."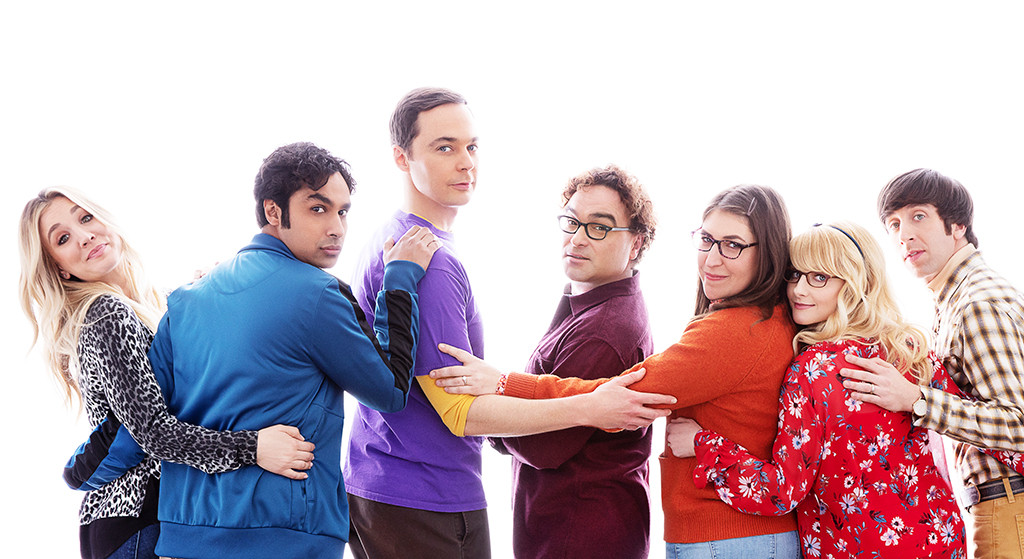 CBS
So she was only a little bit kidding when she floated the idea of a reunion at the Golden Globes this past January.
"I don't wanna leave, I don't wanna leave," she lamented to ET. "I said it. I don't wanna leave!" Her workaround, she shared, was following in the path forged by the likes of Gilmore Girls, Will & Grace and Veronica Mars. "Everyone's doing rebooting," she said. "We might as well do it in, like, a year!"
Alternatively, a Penny-focused spin-off is also on the table, albeit under very specific conditions. "The only person I would say yes to is Chuck Lorre," she named of the creator and executive producer she credits with revamping her career. "So if Chuck came and said let's do it, I'd say yes. Other than that, I don't see a spin-off for myself. But I don't like to say no to Chuck. So if he wanted it, I'm in!"
(Originally published May 16, 2019, at 3 a.m. PT)
Source: Read Full Article