8 Celebs Who Have Struggled With Long COVID
"I am on a medical journey and I'm serious about getting answers," said "RHONY" alum Bethenny Frankel.
Over the past three years, COVID has affected millions of people around the world. While many have thankfully made a full recovery from the virus, others are still struggling with symptoms that have lingered for months — and sometimes even years. According to the CDC, anyone who has experienced "symptoms and conditions that continue or develop" over four weeks after an initial infection could potentially be suffering from Post-COVID Conditions, AKA Long COVID.
Unfortunately, many doctors don't have answers as to why certain people are affected by COVID long term, and treatment options are still being researched. Even celebrities, who often have access to some of the best medical care, are being impacted by Long COVID. Stars like Gwyneth Paltrow and Bethenny Frankel have been incredibly open about their journey — and hopefully as they find answers, they can help others too.
Find out what these stars had to say about Long COVID…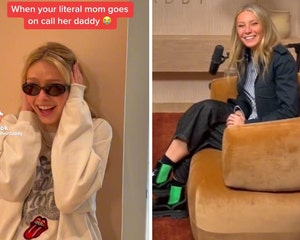 Gwyneth Paltrow's Daughter Apple Cringes Listening to Mom's NSFW Podcast About Sex
1. Gwyneth Paltrow
Gwyneth Paltrow says "that after having COVID early on" in the pandemic, she began to experience long-term symptoms like fatigue and brain fog. For the past two years, Gwyneth has now been treating Long COVID, specifically through a very particular diet. That includes fasting until noon and having foods like bone broth for lunch and vegetables for dinner.
"I have Long COVID, and the way it manifests for me is very high levels of inflammation over time," she shared on Instagram, adding that she's been "working with Dr. [Will] Cole to really focus on foods that aren't inflammatory."
She continued, "This is based on my medical results and extensive testing that I've done over time…It's really just what has worked for me. It's been very powerful and very positive."
2. Bethenny Frankel
Bethenny Frankel has been struggling with health issues for quite some time, beginning with a battle with auto-immune disorder POTS. After contracting COVID, it seemingly exacerbated the condition, and she's since been dealing with numerous other symptoms. In addition to fatigue, dizziness and a fast heart rate caused by POTS, Bethenny says she also regularly experiences "severe aches and pains in [her] neck." After experiencing a near-fatal allergic reaction to fish last year, Bethenny is now doing whatever she can to find answers.
"I am on a medical journey and I'm serious about getting answers. From long COVID to body pain to dehydration to dark circles to autoimmune disorders, it's a lot to process and digest. I've learned that doing things piecemeal in life and in health doesn't work. I need to tackle this puzzle," she wrote on Instagram. "I don't care how I look. I don't care how others think I look. I care about how I feel and about being healthy for my daughter, my loved ones and for you."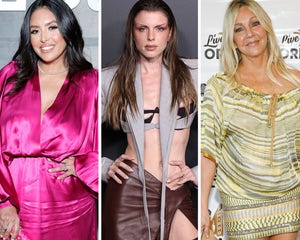 8 Celebrities Who Almost Joined Real Housewives
3. Billie Eilish
After having COVID in 2022, Billie Eilish says it took months for her to recover. While she says dealing with the initial infection was "miserable" and "terrible," she remained sick for almost two months.
"It was bad. I mean, I didn't die, and I wasn't gonna die, but that does not take away from how miserable it was. It was terrible. I still have side effects. I was sick for, like, two months almost," she said on "The Howard Stern Show," adding, "I think if I weren't vaccinated, I would have, like, died, because it was bad."
4. Colin Farrell
Colin Farrell has experienced COVID twice, and he says that the first time he was sick, it took him months to recover. While being interviewed shortly after his second infection, Colin said he planned to lay low in the hopes of avoiding long-term symptoms again.
"Both times I've had it, I got a good whack for three or four days, but it likes to have a bit of a shindig. Just everything, temperature, headaches," he told "CBS Sunday Morning," adding, "I'm going to do very little now for the next while…the first time I went out about a week after testing negative, and I started running again. I messed myself up and got the long COVID for about six months."
26 Famous People Who Have Really Unexpected Connections
5. Salma Hayek
Early on in the pandemic, Salma Hayek had a severe case of COVID that almost landed her in the hospital. While her doctor begged her to check herself in, Salma said she'd "rather die at home." Salma ended up isolating in a room in her home for seven weeks, and even after, she still experienced symptoms. She spent much of 2020 recovering and was unable to return to work until the following year.
"It kind of lingered. It took me a while to recover. I did, but then I had long COVID. I was tired a lot until I got the vaccination. For some reason, I feel fine now…I had a lot of palpitations. I thought it was anxiety. It turns out it's one of COVID symptoms. Nobody was talking about that part," she said on "Live With Kelly and Ryan."
6. Alyssa Milano
Alyssa Milano's journey with COVID began in early 2020 with an acute infection that left her with symptoms like shortness of breath, loss of smell, and heart palpitations. While she tested negative after 12 days, she says she has continually experienced symptoms. In 2022, Alyssa shared that a CT scan revealed the small blood vessels in her lungs were operating at only 30% capacity.
"I have always had every single symptom imaginable, so every symptom that they list whether it be from acute COVID or long COVID, I have had. Shortness of breath, heart palpitations, brain fog, exhaustion at 4 o'clock in the evening, tingling in my hands and feet and just forgetfulness," she told NBC New York.
While she's been receiving treatment, Alyssa says she is still struggling in 2023.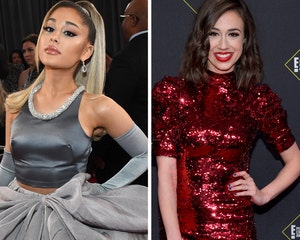 8 Moments A Celeb Gave A Helping Hand To Another Star
7. Lena Dunham
Lena Dunham has dealt with many health issues throughout her life, including Long COVID at one point. After contracting the virus in early 2020 and spending a month isolating, she shared that she was still experiencing symptoms in July of that year. She says she suffered from fatigue and an "unceasing migraine[s]" as well as swollen hands and feet. Her doctor later discovered that her pituitary gland had "almost entirely ceased to function" and her arthritis had flared.
"The serious long-term health consequences of a Covid-19 infection are something doctors are learning more about every hour. We have never moved this fast in medicine – we've never had to – and experts are doing some incredible work with containment and prevention. But we don't yet understand the long term impact of this illness on people's bodies and minds" she wrote on Instagram.
8. Dave Navarro
Dave Navarro first caught COVID in December 2021 and five months later, he shared that he was still experiencing symptoms. In an Instagram post, Dave wrote that he was dealing with fatigue and didn't know when he would feel like his old self. That September, Dave had to back out of a Jane's Addiction tour while he dealt with symptoms — and he still hasn't returned to work with the band due to health issues.
"So yeah, I'm one of the ones who came down with the 'long haul covid.' Been sick since December and supposedly will be back to my old self in… nobody knows how long," he wrote in the now-deleted post. "If there are any of you who are still suffering long after your negative results, I'm just saying you aren't alone. The fatigue and isolation is pretty awful but try to spend your time with the ones you love and stay creative. That's how I'm trying to get through this thing. Also lots of spiritual practices, meditation and yoga have been very helpful. I'll be ok, just don't know when."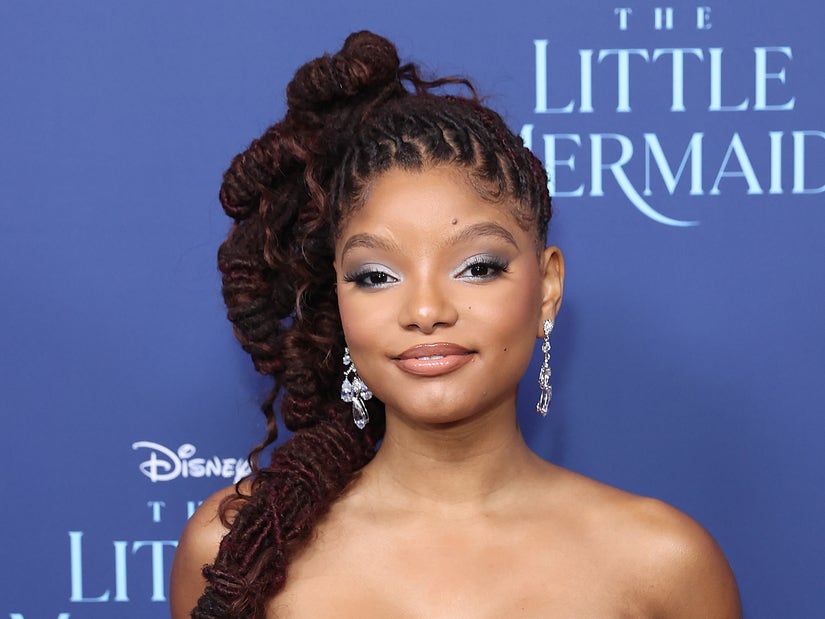 Source: Read Full Article