40 Celebrity Couples Who Have Been Together For 20+ Years
Since Hollywood's golden age, celebrities have been known for their short and salacious marriages—I mean, Elizabeth Taylor anyone!? So it's an impressive feat when couples in the industry make it for the long haul. In an effort to prove that love can exist in the spotlight, we rounded up stars with 20+ year relationships.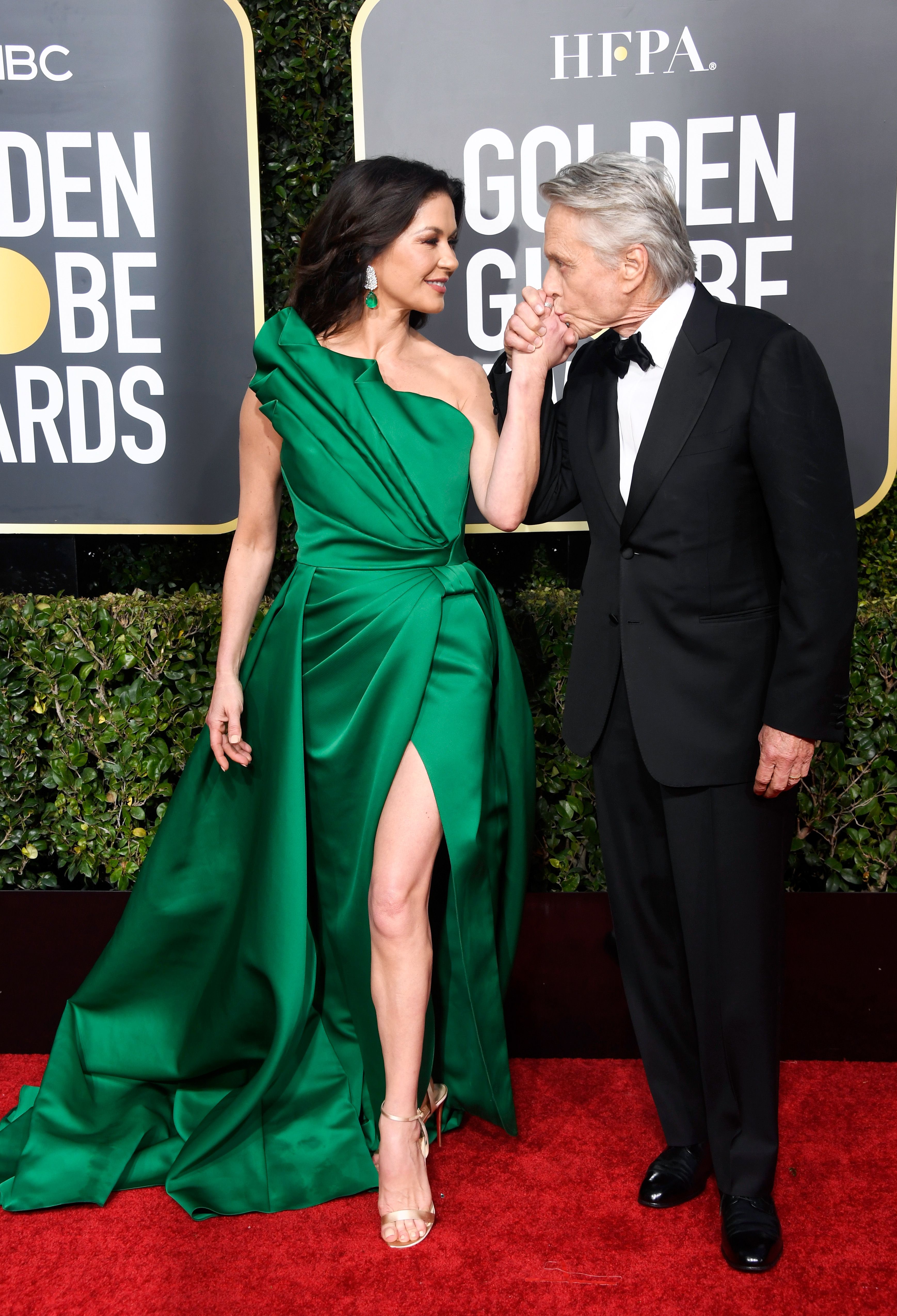 Danny DeVito played the part of cupid in this celebrity relationship, as he introduced Catherine Zeta-Jones to Michael Douglas at the Deauville Film Festival in 1998. The couple, who have a 25-year age difference, hit it off and got married two years later in 2000. They have two children together.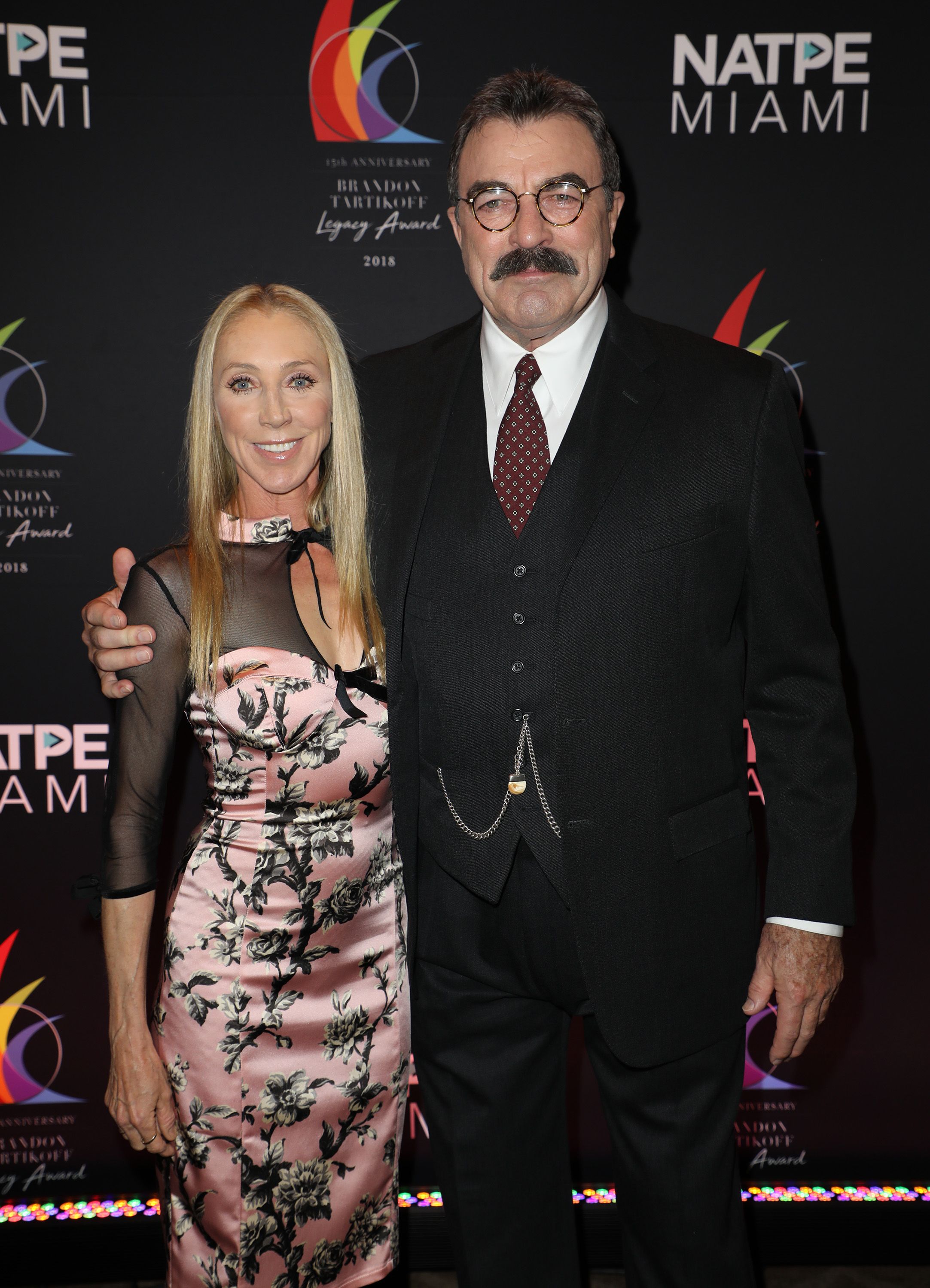 While living in London filming Lassiter, Tom Selleck became smitten with the actress who was performing in the West End's production of Cats, and began seeing Jillie Mack soon after. The couple married in 1987 and have one daughter together.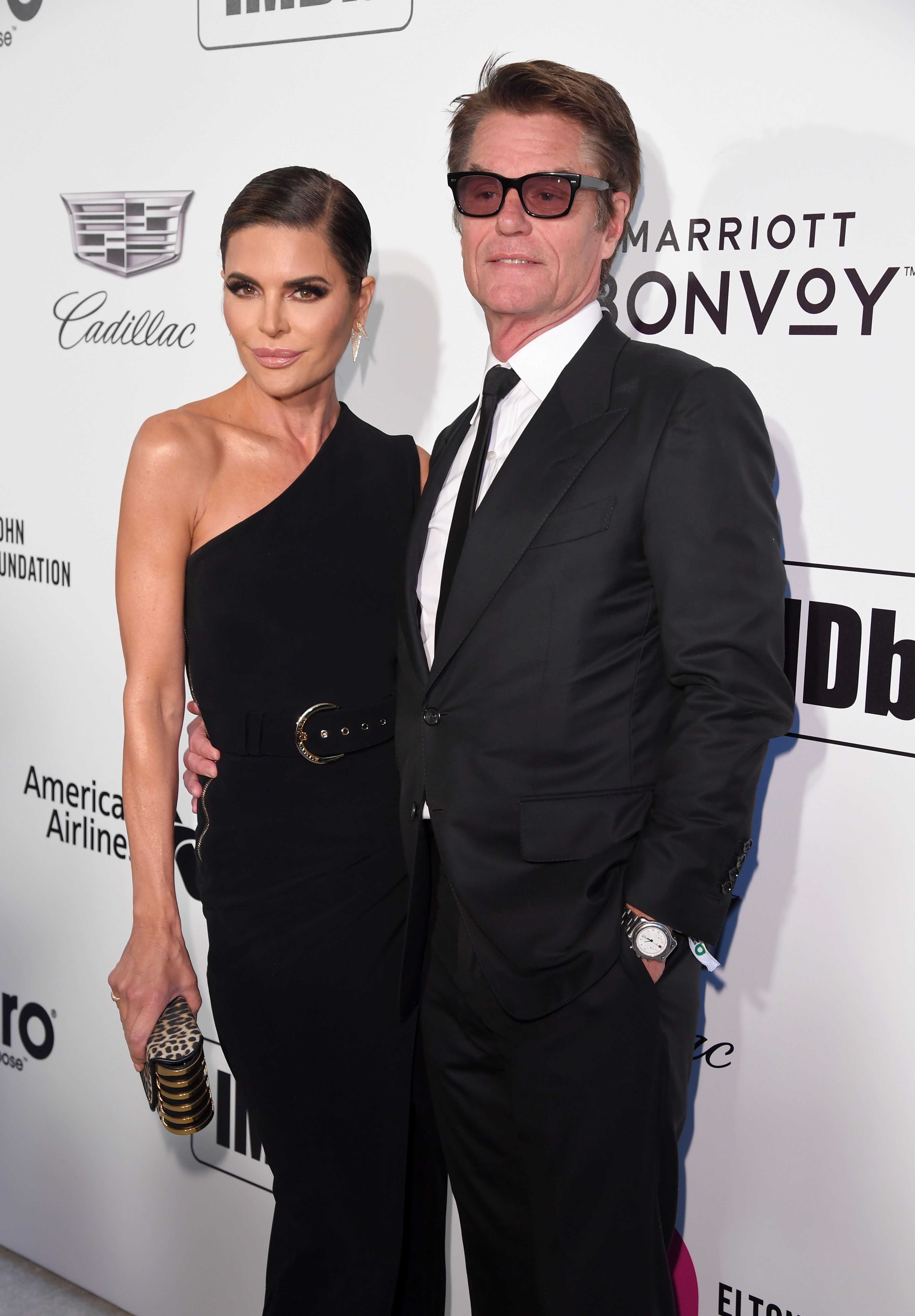 Lisa Rinna met Harry Hamlin shortly after his divorce from Nicollette Sheridan. In 1997, the soap star and L.A. Law actor tied the knot and later welcomed two daughters, Delilah Belle and Amelia Gray.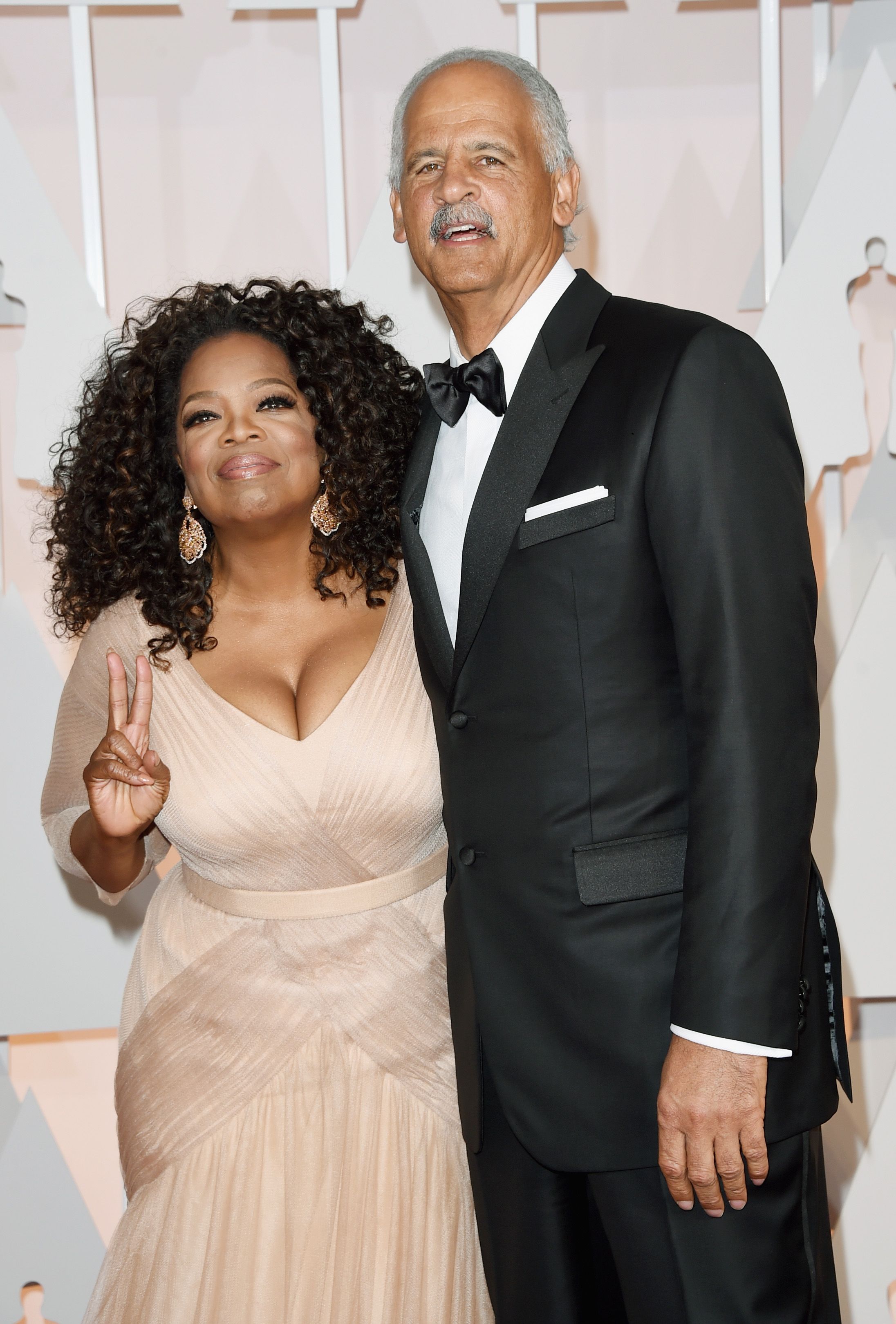 Although they have chosen not to marry, Oprah Winfrey and Stedman Graham have been committed to one another since 1986—aka for more than 30 years. "He's kind and supportive…Lots of people want to ride with you in the limo. But you want someone who'll help you catch the bus," Oprah told People.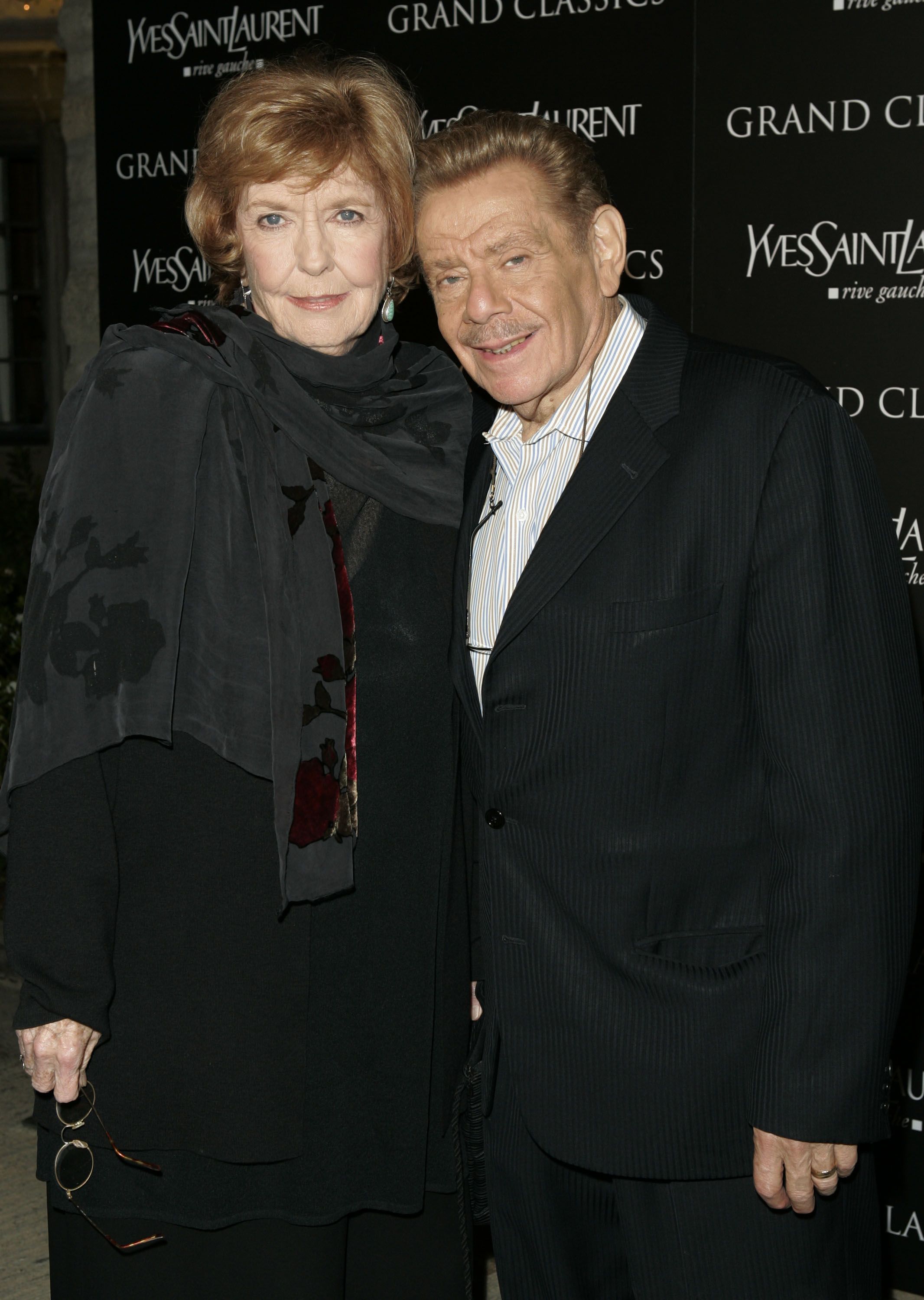 Ben Stiller's parents were married for more than 60 years, until his mother's death in 2015. The couple, who married in 1954, became a comedic team in the '50s and '60s and both had successful Hollywood careers as a result.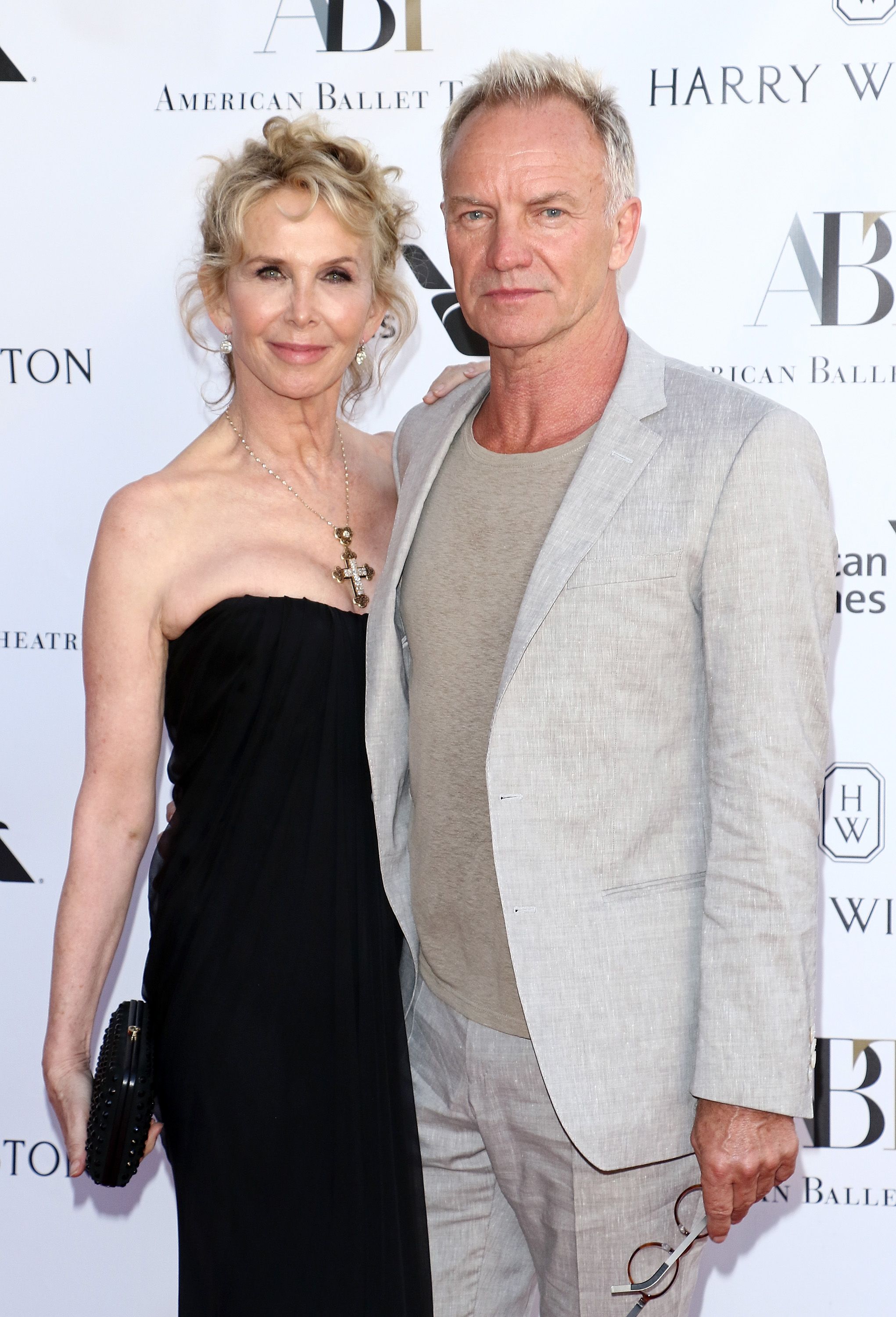 British rocker Sting dated his wife of 28 years, Trudie Styler, for 10 years before tying the knot. The couple, who have four children together, married in Wiltshire, England in 1992.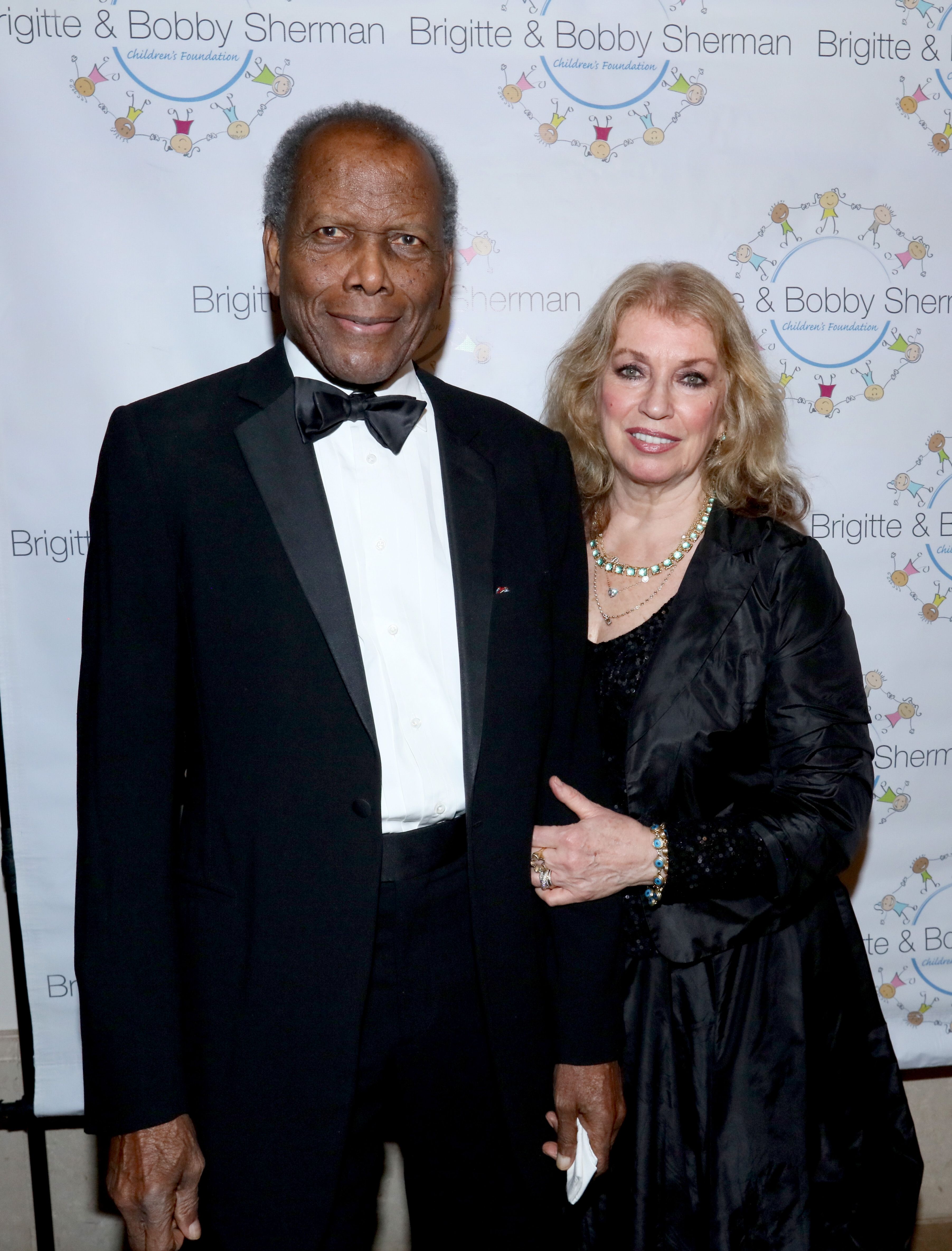 Legendary actor Sidney Poitier found long-lasting love with his second wife, actress Joanna Shimkus. (He divorced his first wife, Juanita Hardy, in 1965.) The couple married in 1976 and have two children together.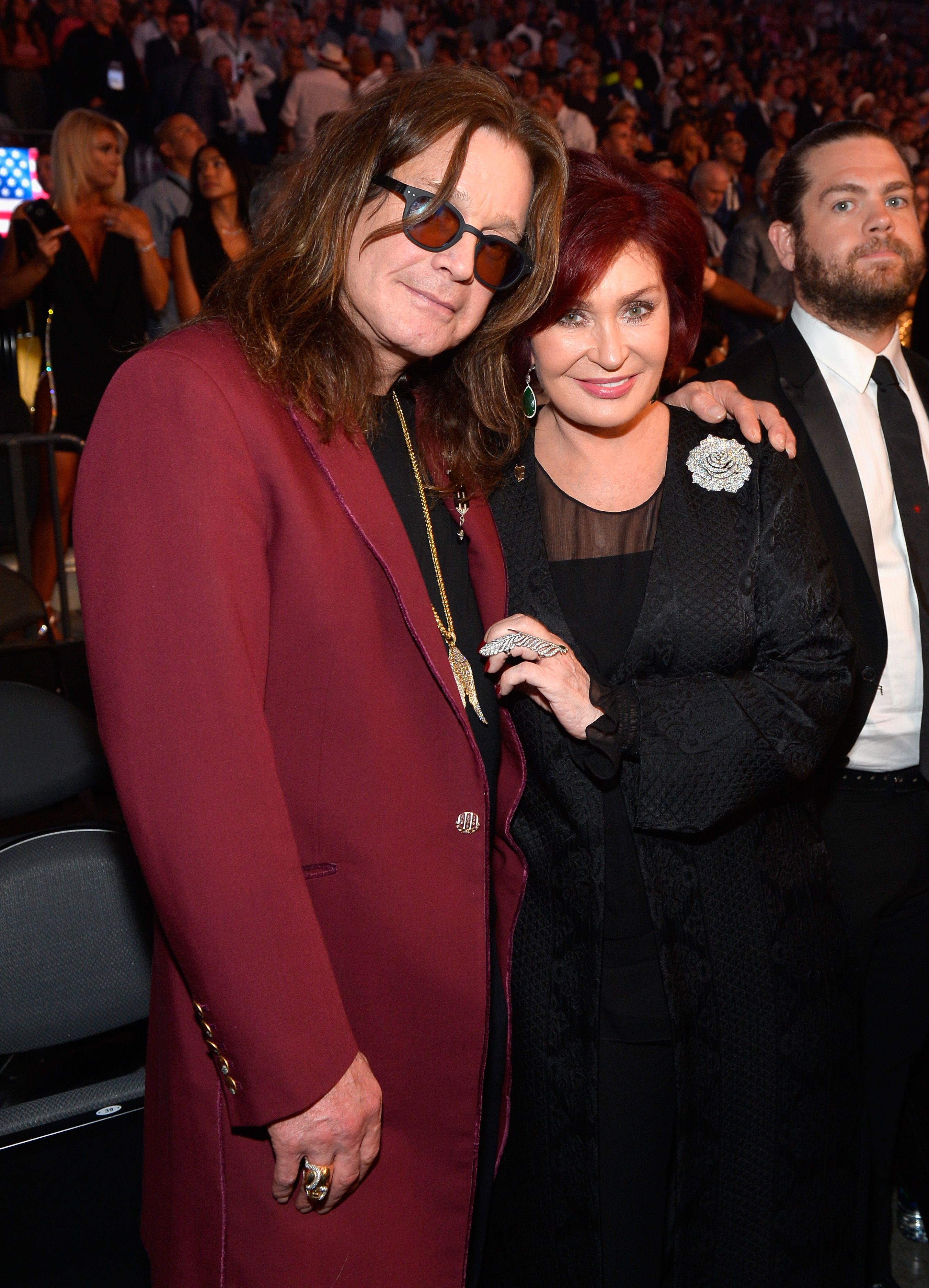 Sharon Osbourne met rocker Ozzy Osbourne in 1970 through her father, who was the manager of Ozzy's band at the time, Black Sabbath. The couple did not start dating until he left the band in 1979 and they got married in 1982.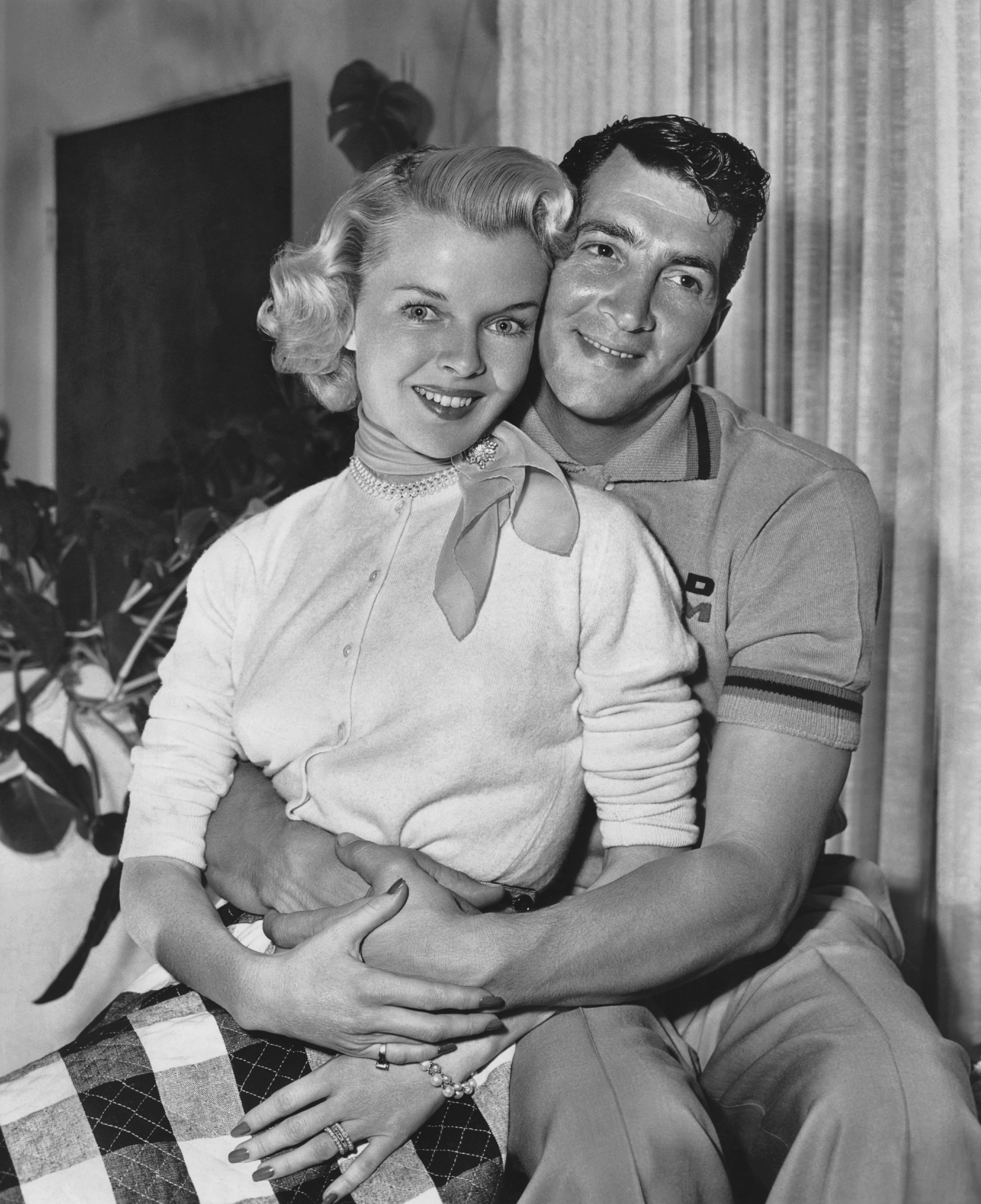 Dean Martin's 24-year marriage to Jeanne Biegger was the longest of the singer's three marriages. The pair married in 1949, stayed together until 1973, and welcomed three children together.
Faith Hill and Tim McGraw made every country fan's dreams come true when the two stars revealed their relationship in 1996, after falling in love during a joint tour. They married that same year and are now parents to three children.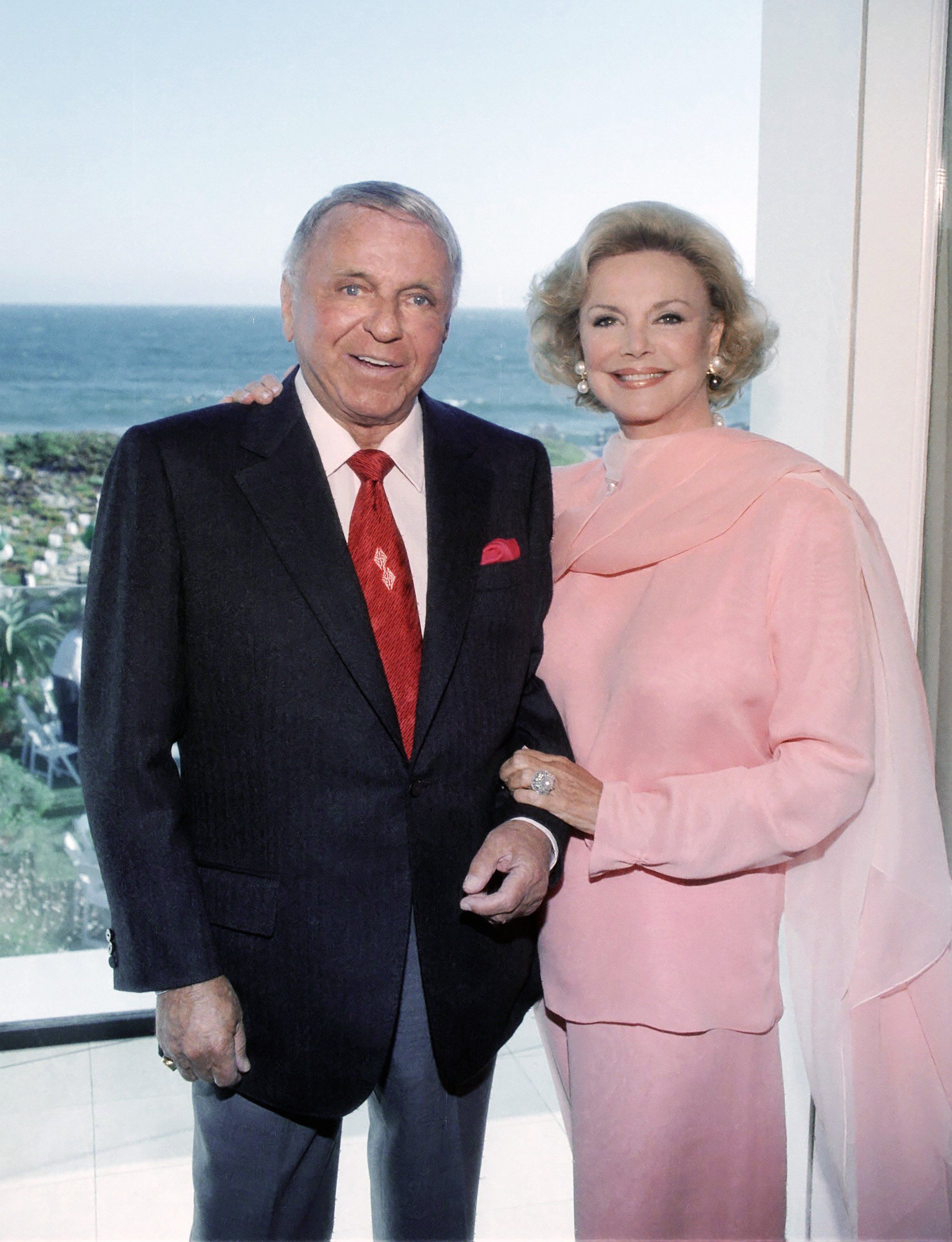 Although it was his fourth marriage, Frank Sinatra proved that…the fourth time's the charm (?) when he married Barbara Marx. The couple, who wed in 1976, were married for 22 years before Frank passed away in 1998.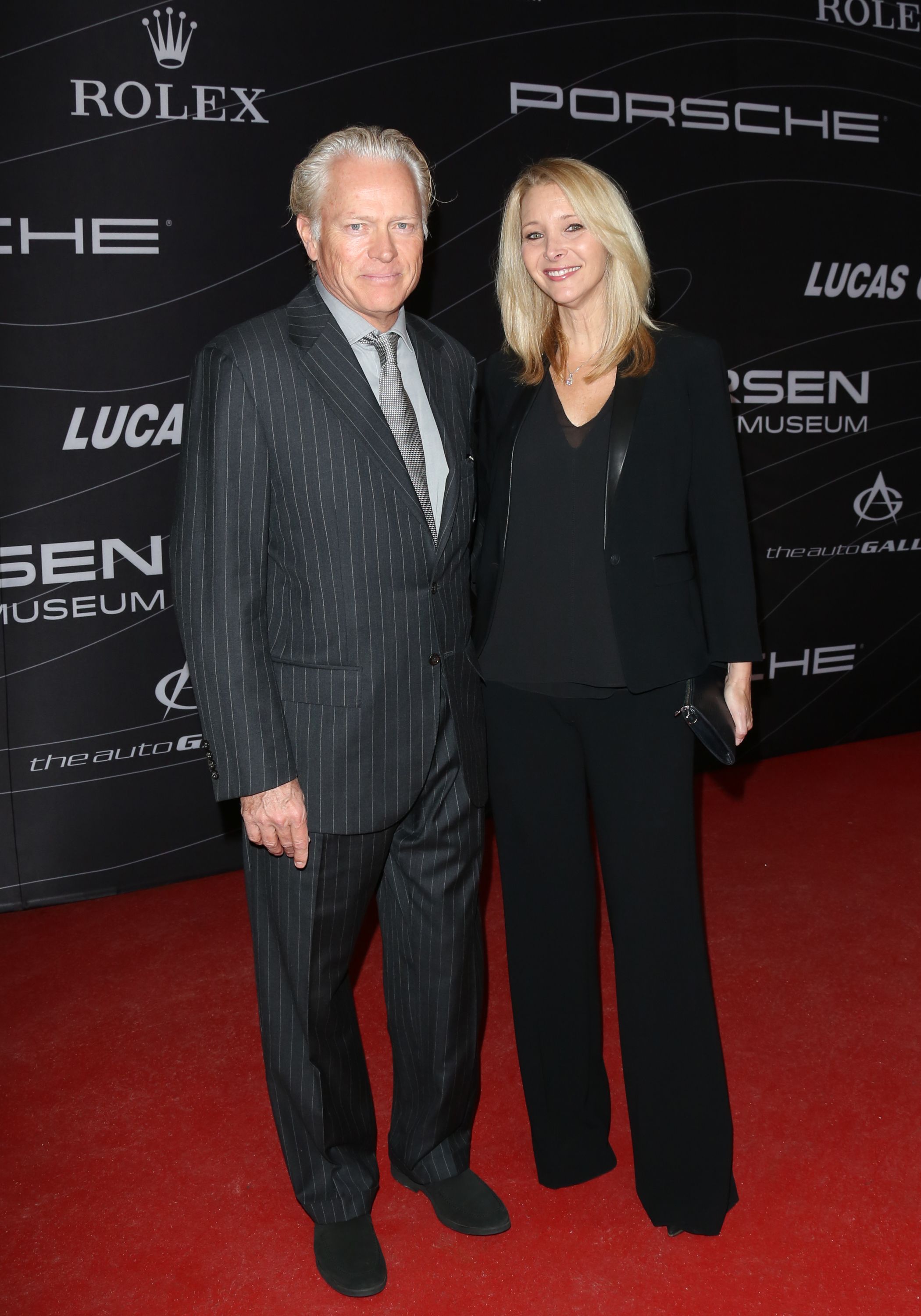 One year into her role as Phoebe Buffay in Friends, Lisa Kudrow sealed the deal with her French advertising executive husband, Michel Stern, in 1995. They have one son together, Julian Stern, who Lisa was pregnant with during the show's fourth season.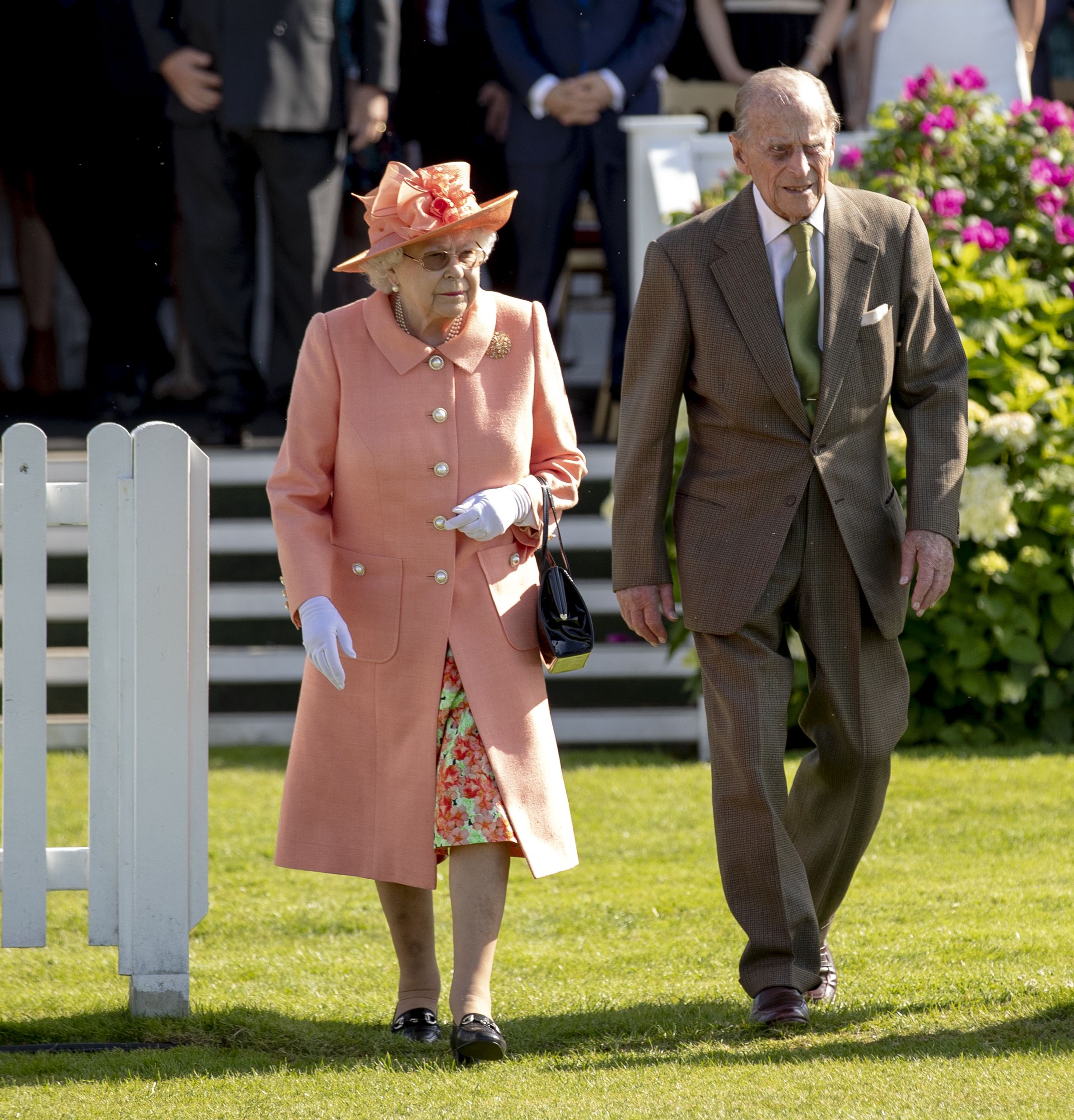 Queen Elizabeth and Prince Philip announced their engagement in July 1947. Later that year, the royal couple wed at Westminster Abbey. Now, the Queen and her consort have achieved a remarkable milestone, as they celebrated their 73rd wedding anniversary in November 2020.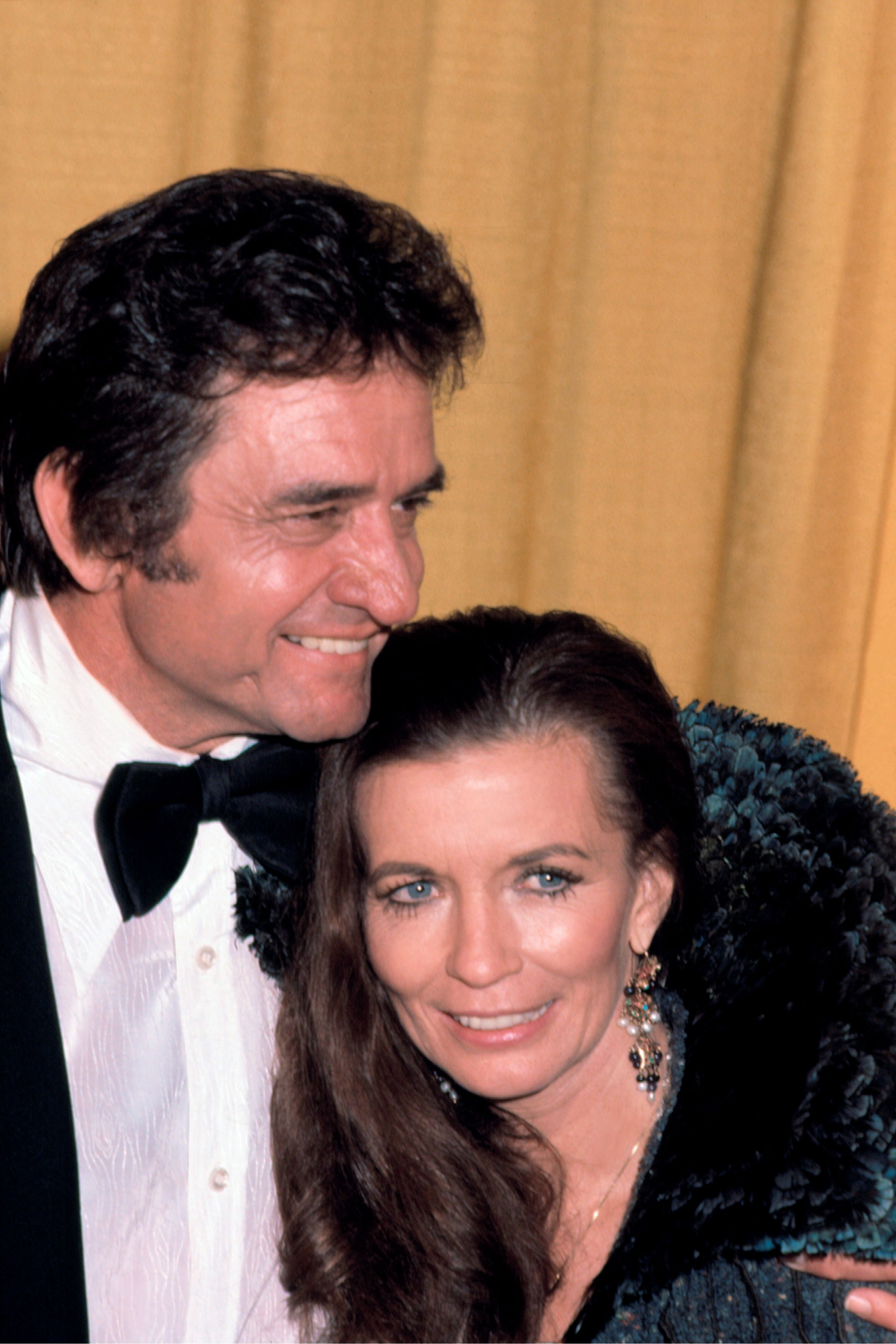 Johnny Cash proposed to his singing partner, June Carter, in front of a packed audience in 1968. The couple married later that year and sang duets together until Johnny's death in 2003.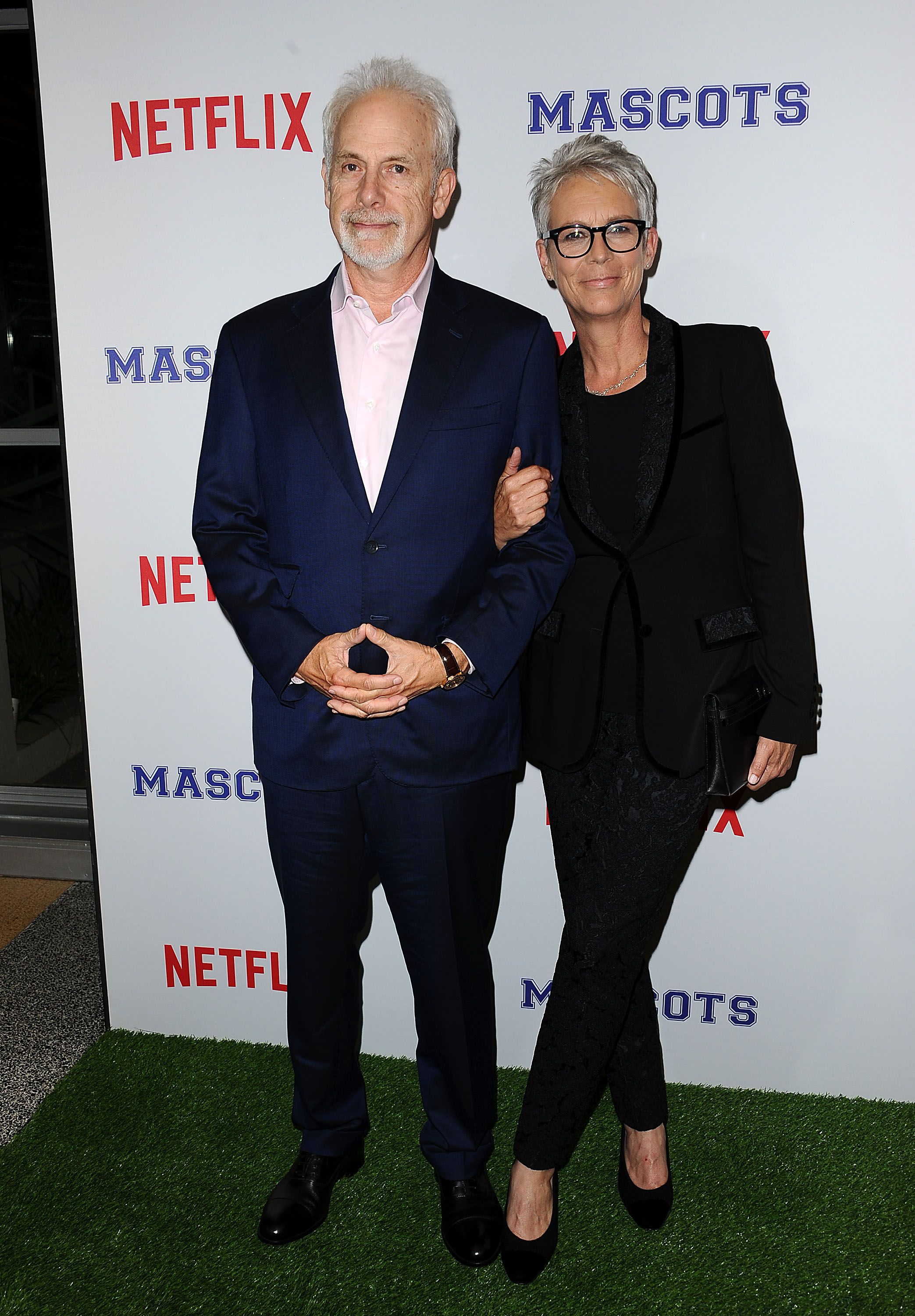 The low-key Hollywood couple met in 1984 and got married that same year. Jamie apparently knew she would marry Christopher after seeing him in Rolling Stone. An impressive 36 years and two adopted children later, they're still happily married—a true accomplishment in Tinseltown.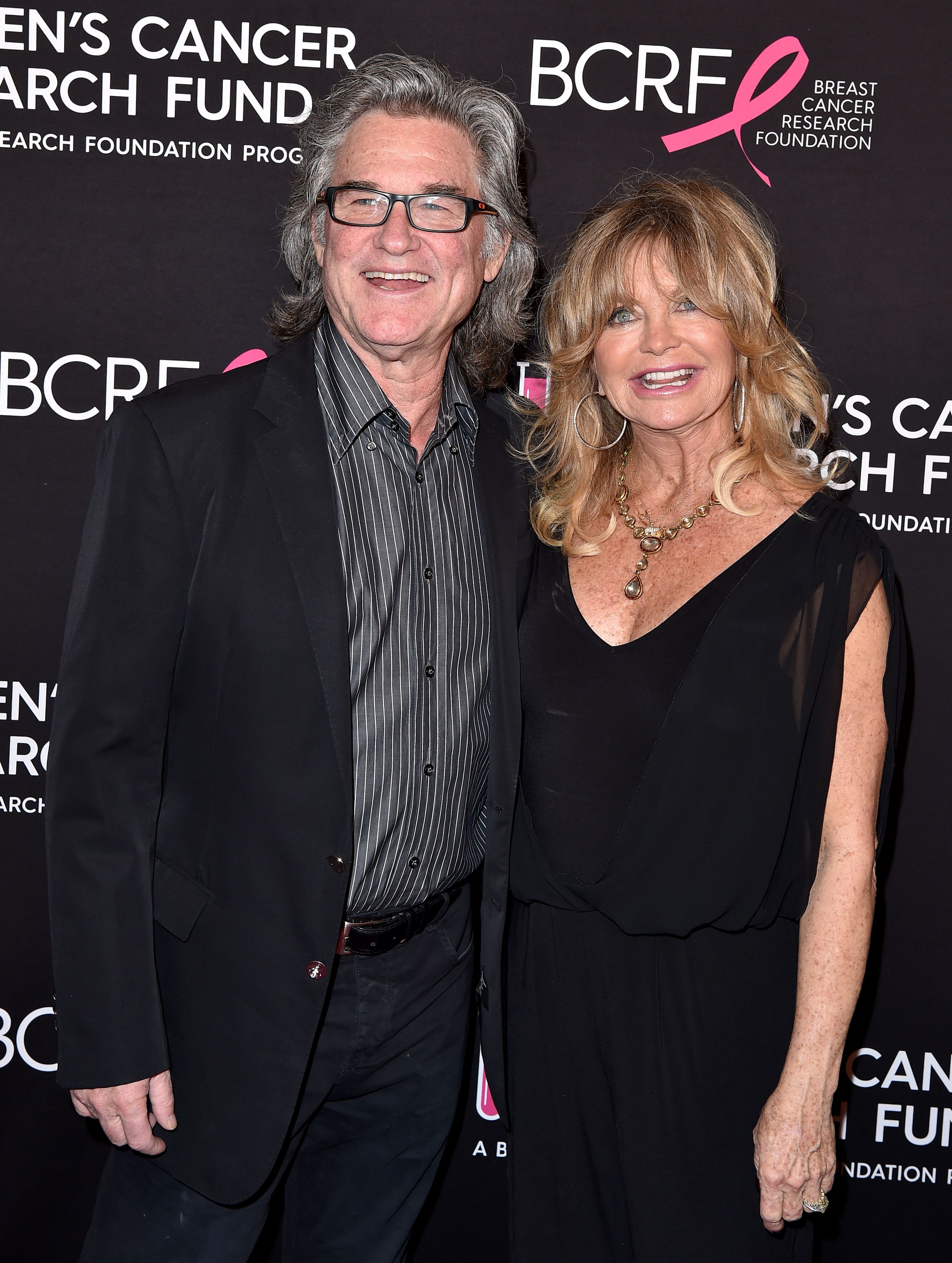 Although they've never officially married, Goldie Hawn and Kurt Russell have been in a committed partnership since Valentine's Day 1983. After first meeting on the set of The One And Only, Genuine, Original Family Band in the '60s, they were reintroduced on the set of Swing Shift. At the time, both actors were newly divorced. They have one son together.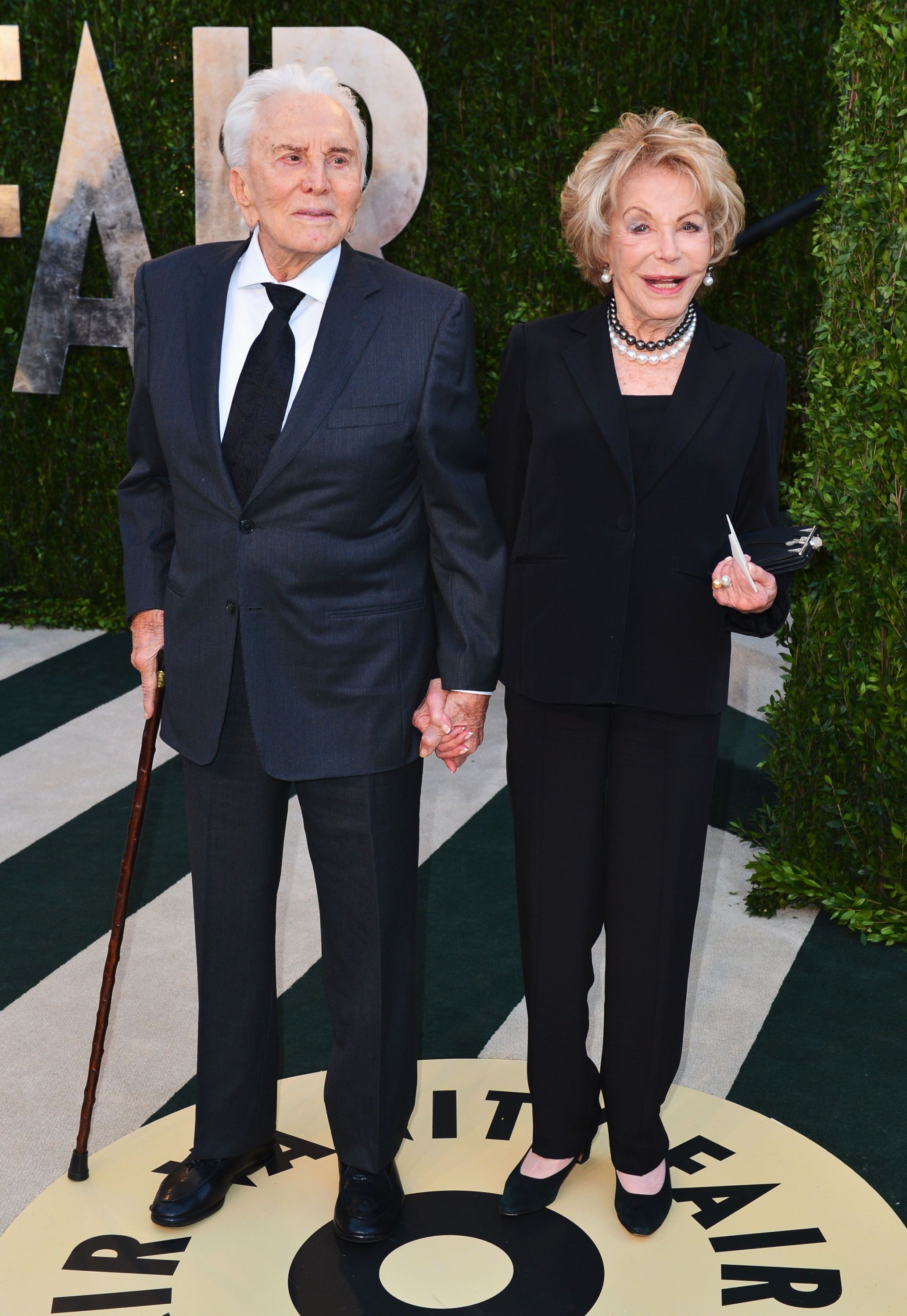 A true Hollywood romance, Kirk Douglas and Anne Buydens were married for 66 years when the actor passed away in 2020. They met in Paris on the set of Act Of Love—he was the star of the film and she was the publicist. Although Anne rejected Kirk initially, she eventually succumbed to his advances and the couple got married in 1954.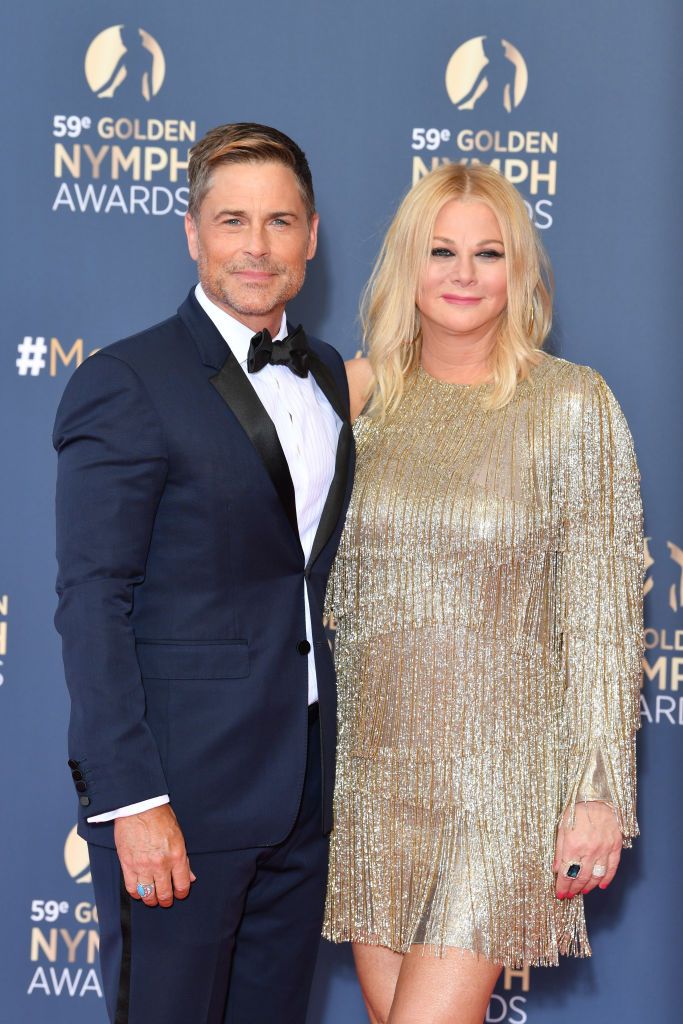 Rob Lowe met makeup artist Sheryl Berkoff in 1983 on a blind date, but nothing happened. In 1990, when Sheryl was working on the set of Rob's movie Bad Influence, they began a romantic relationship. At the beginning of their relationship, Rob was battling alcoholism and credits his wife with helping him maintain a sober lifestyle. The pair married in 1991 and have two sons together.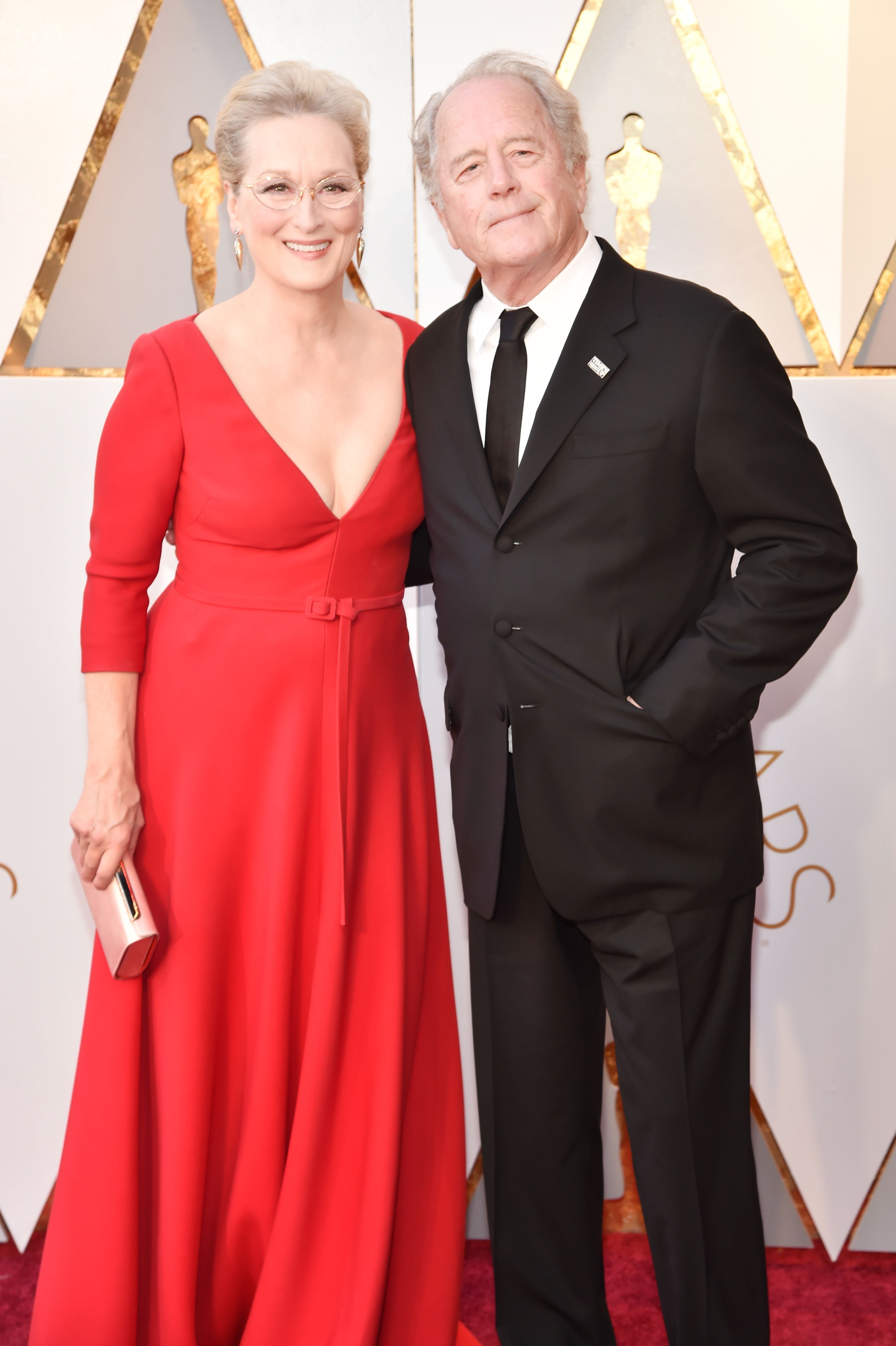 Meryl Streep met her husband of more than 40 years, Don Gummer, through her older brother. Meryl was mourning the loss of her late boyfriend, John Cazale, and filming Kramer vs. Kramer in New York City when she stayed at the apartment of her brother's friend, Don. To their surprise, they fell in love and were married within the year in 1978.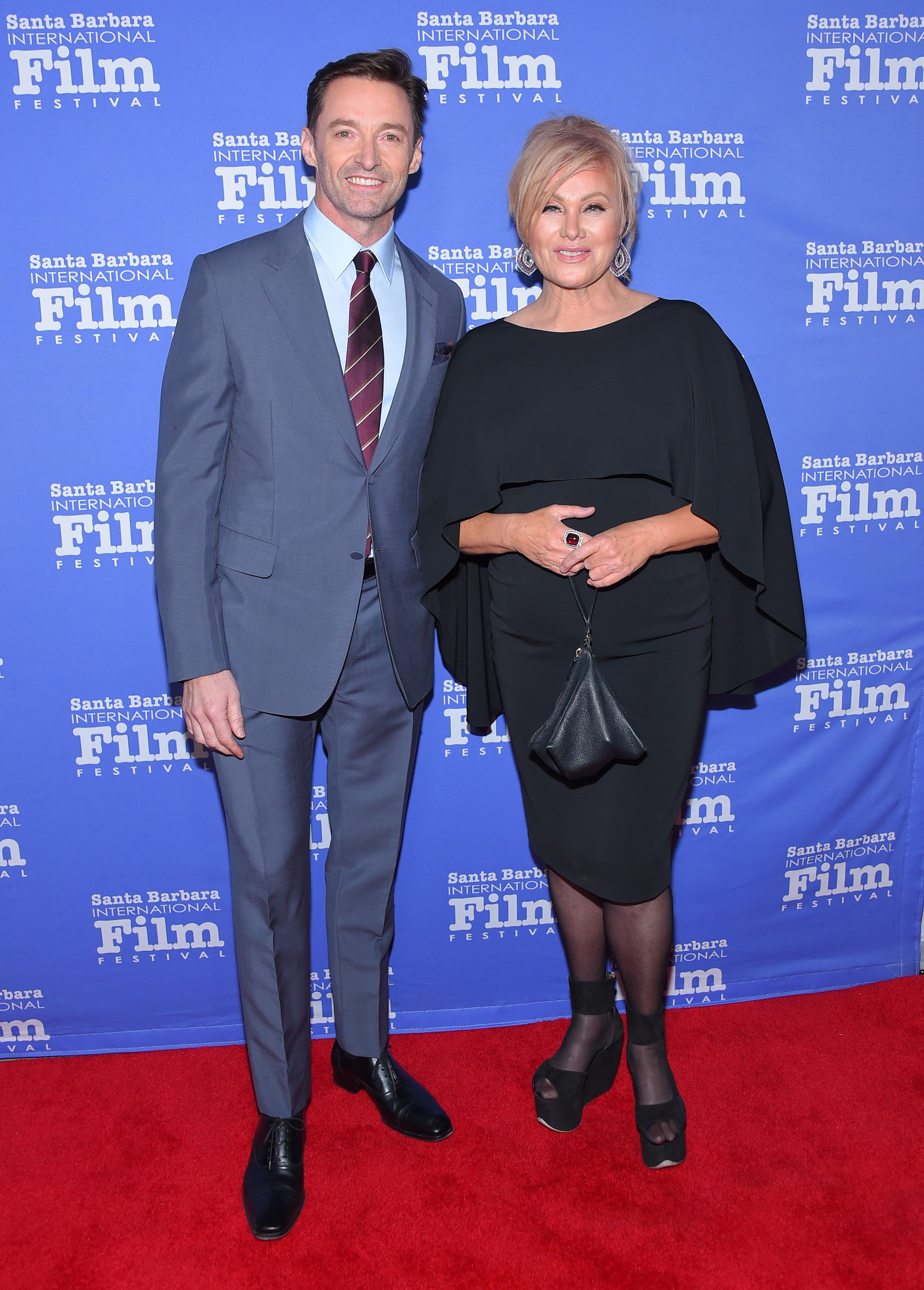 Hugh Jackman was just starting out as an actor in his native Australia when he landed a role on the television show Correlli. On that set, he met his future wife of more than 20 years, actress Deborra-Lee Furness, who he married in 1996.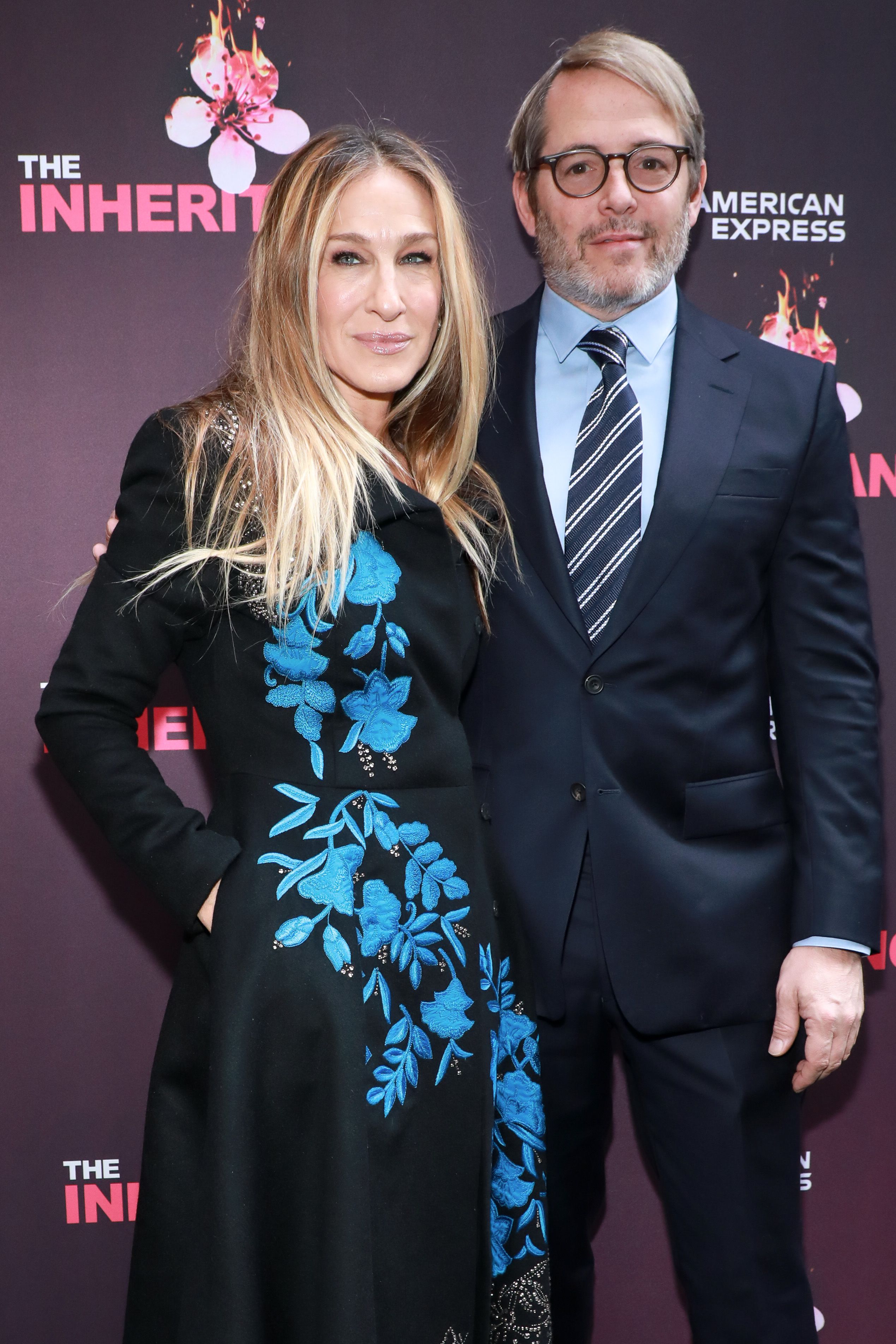 Sarah Jessica Parker had just broken up with her boyfriend of six years, Robert Downey Jr., when she met Matthew Broderick through her brother's theater company. Six years later, on May 19, 1997, they got married in a secret and intimate New York City wedding. They've since welcomed three children together.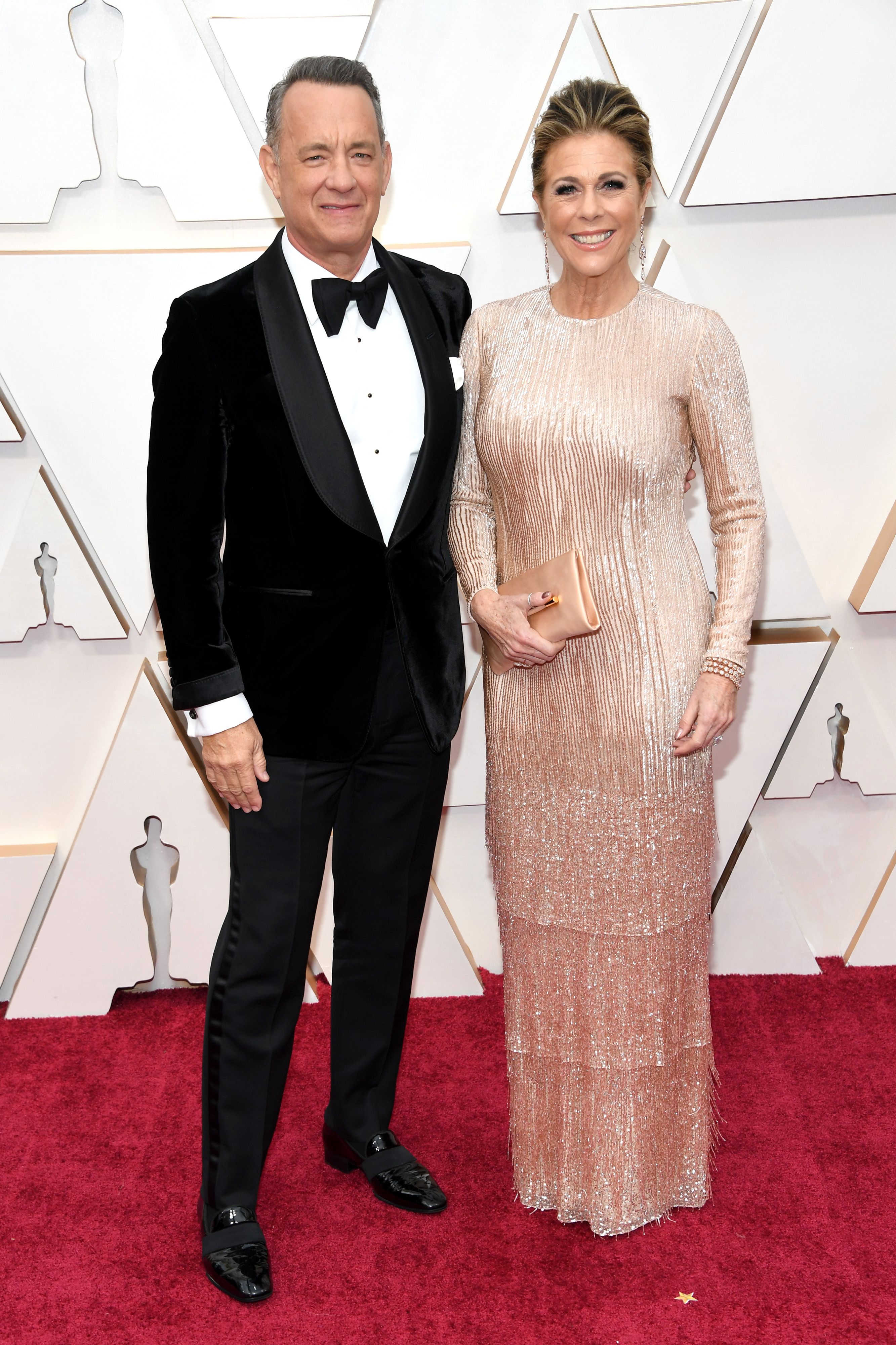 Both successful actors in the 1980s, Tom Hanks and Rita Wilson first met on the set of Bosom Buddies. Four years later, they met again while working on Volunteers, and this time a romance brewed. The couple went public with their relationship in 1986 and married two years later.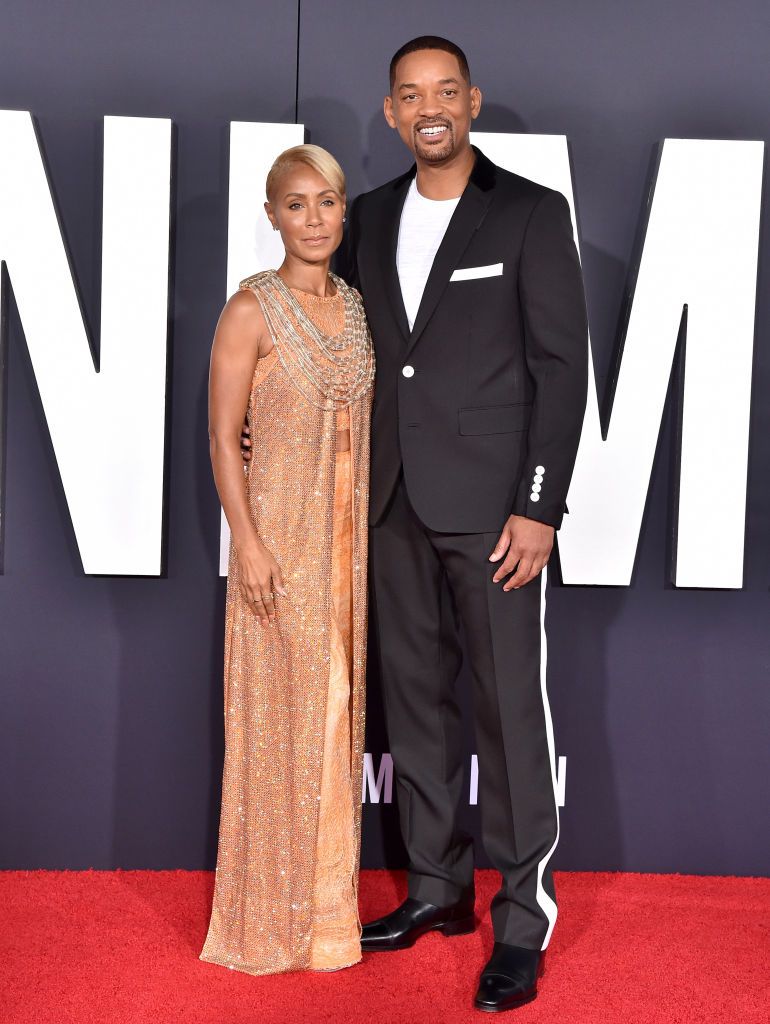 Despite a recently reported "entanglement", Will Smith and Jada Pinkett Smith have been married for more than 23 years. The two met on the set of The Fresh Prince Of Bel-Air when Jada was auditioning to play Will's girlfriend—ironically, she didn't get the part. After Will separated from his first wife Sheree Zampino in 1994, they became an item and got married three years later. They have two children together.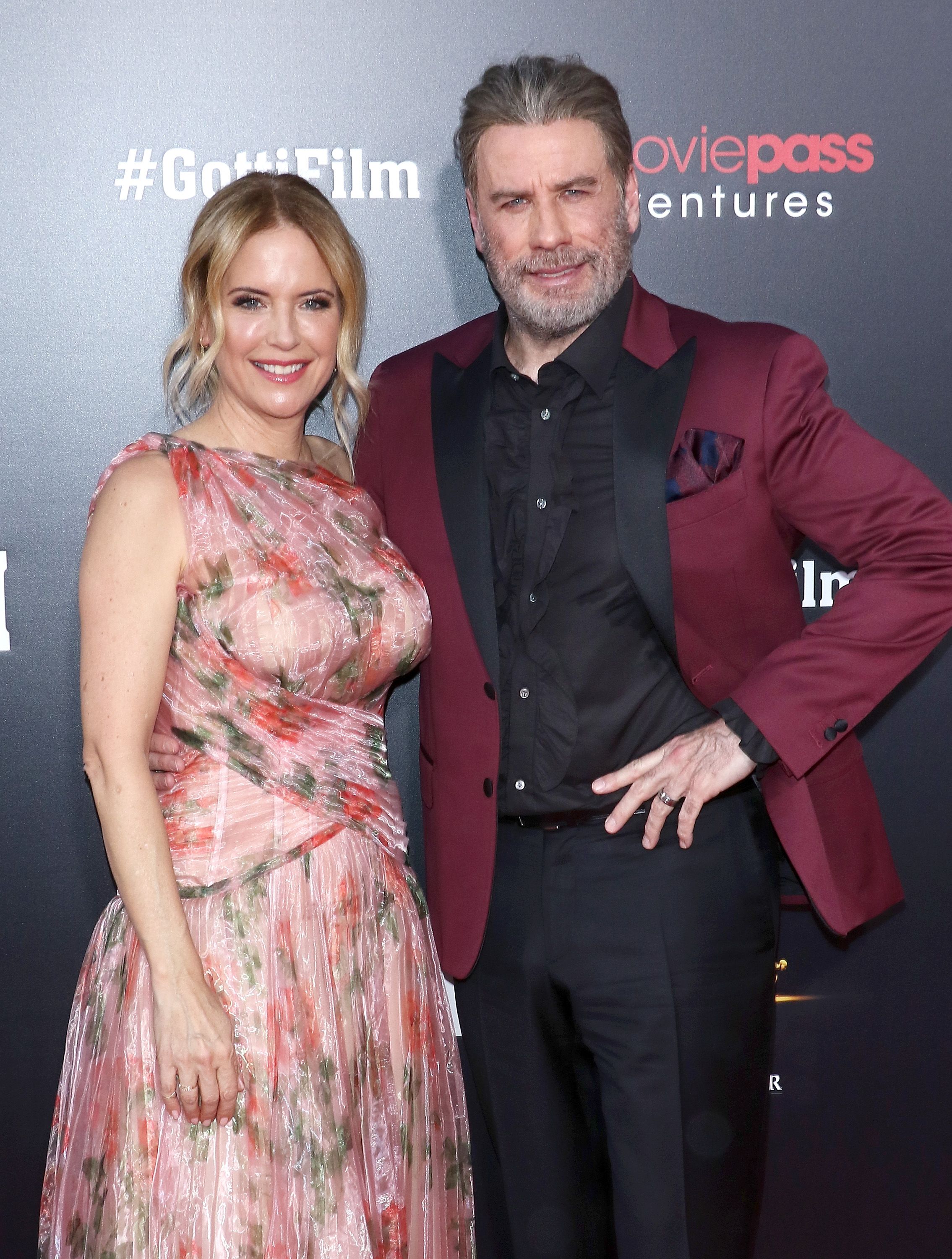 In July 2020, John Travolta announced that his wife of 29 years, Kelly Preston, had passed away from a battle with breast cancer. The couple first met on the set of The Experts in 1989, and John said it was "love at first sight." They tied the knot in 1991 during an intimate ceremony at Hôtel de Crillon in Paris.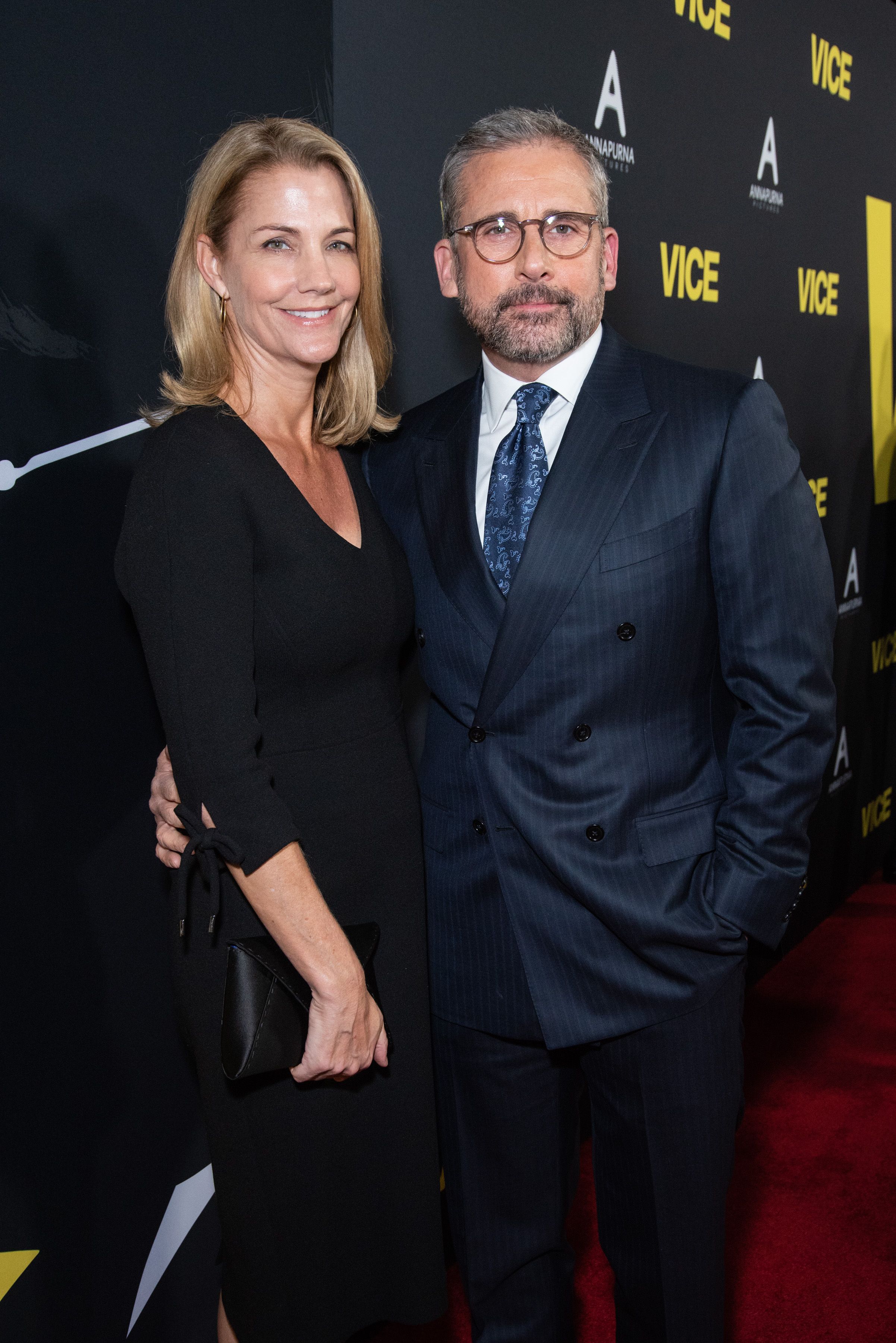 You may recognize Steve Carell's wife, Nancy, from her role as his girlfriend on The Office. In real life, they met in an improv class at Second City. "I thought she hated me because she was very quiet around me. I thought she for sure knew that I was full of it, and I later found out that she was just as nervous as I was and trying to act cool," Steve wrote in The Guardian. After tying the knot in 1995, the couple became parents to two children.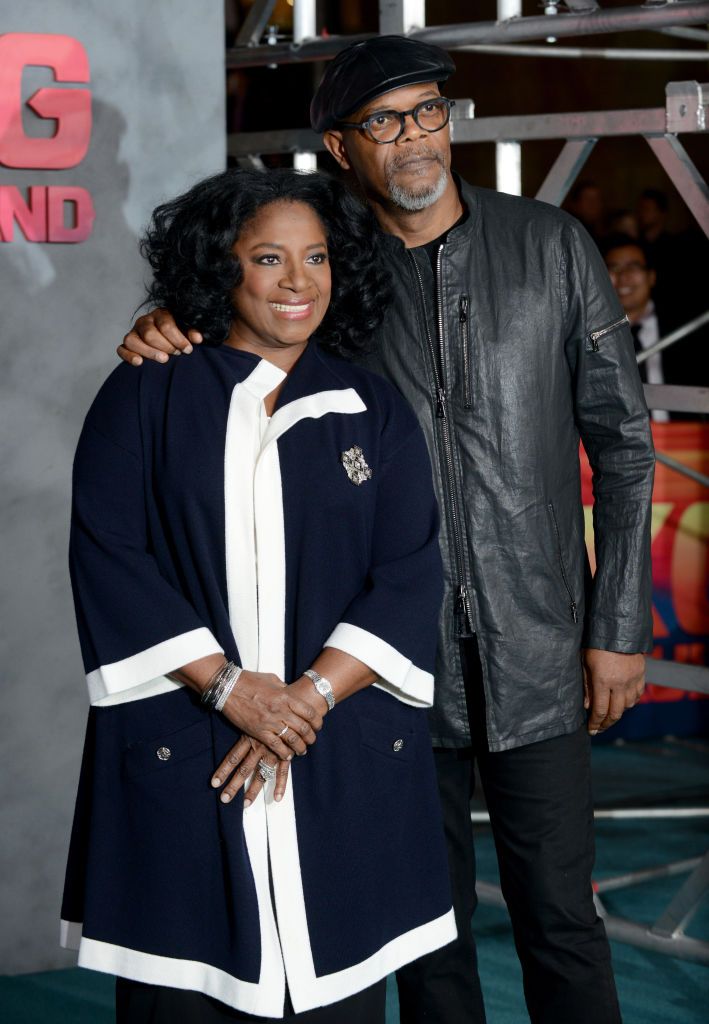 Samuel L. Jackson met his wife, LaTanya Richardson, while he was still a student at Morehouse College. They tied the knot in 1980 and welcomed a daughter a year later. The couple is still going strong, with Jackson posting on Instagram on their anniversary in 2019, "You're my Rock & reason to get up every day work on giving you the best I have to offer. Thanks for All you Are! You are Love, walking , talking, challenging & everlasting! I Love You with all that I am."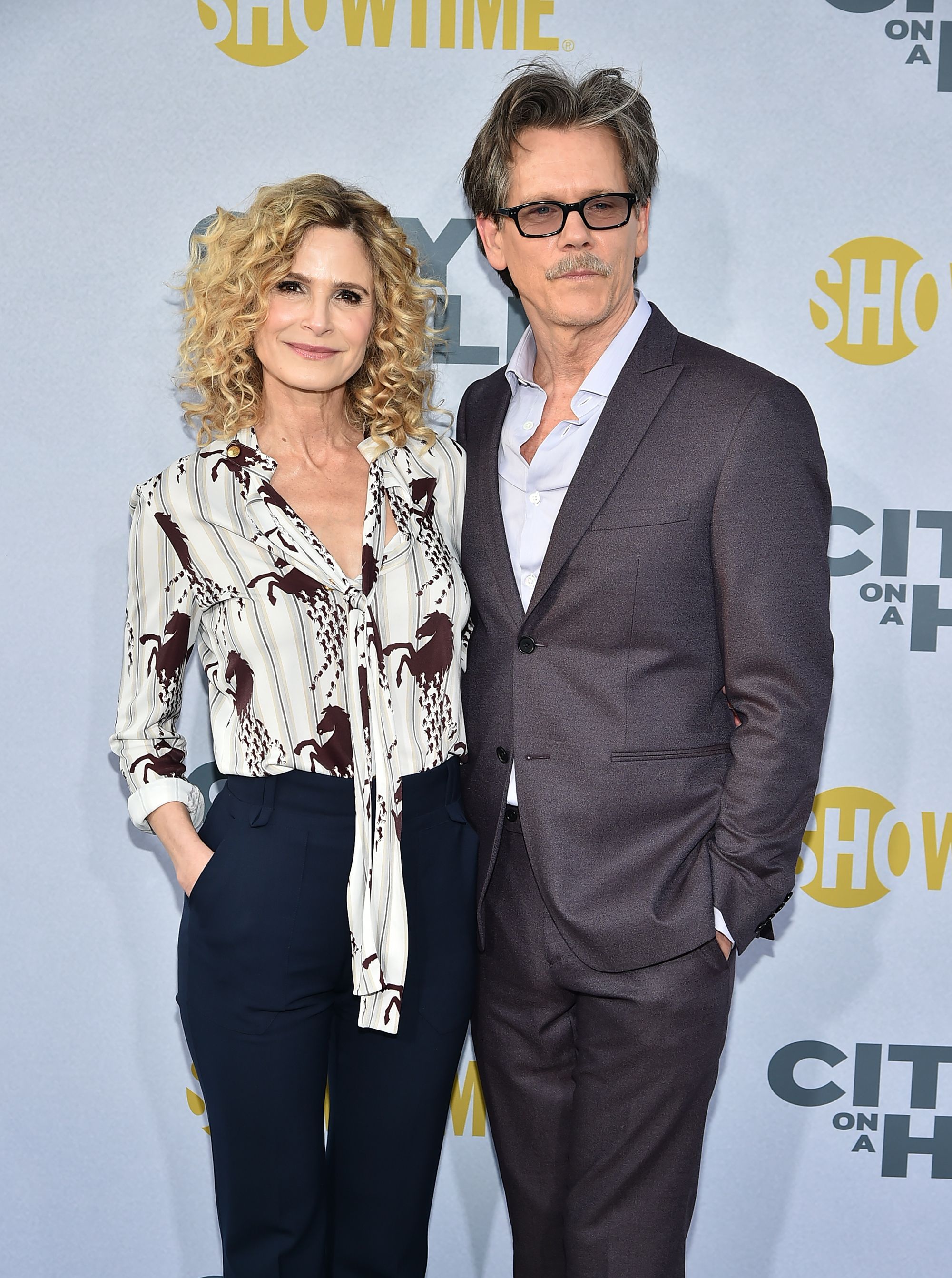 As up-and-coming actors, Kyra Sedgwick and Kevin Bacon were costars in the 1988 TV movie Lemon Sky. On the set, Kyra distinctly remembers not being interested at first, but Kevin won her over and they got married that same year.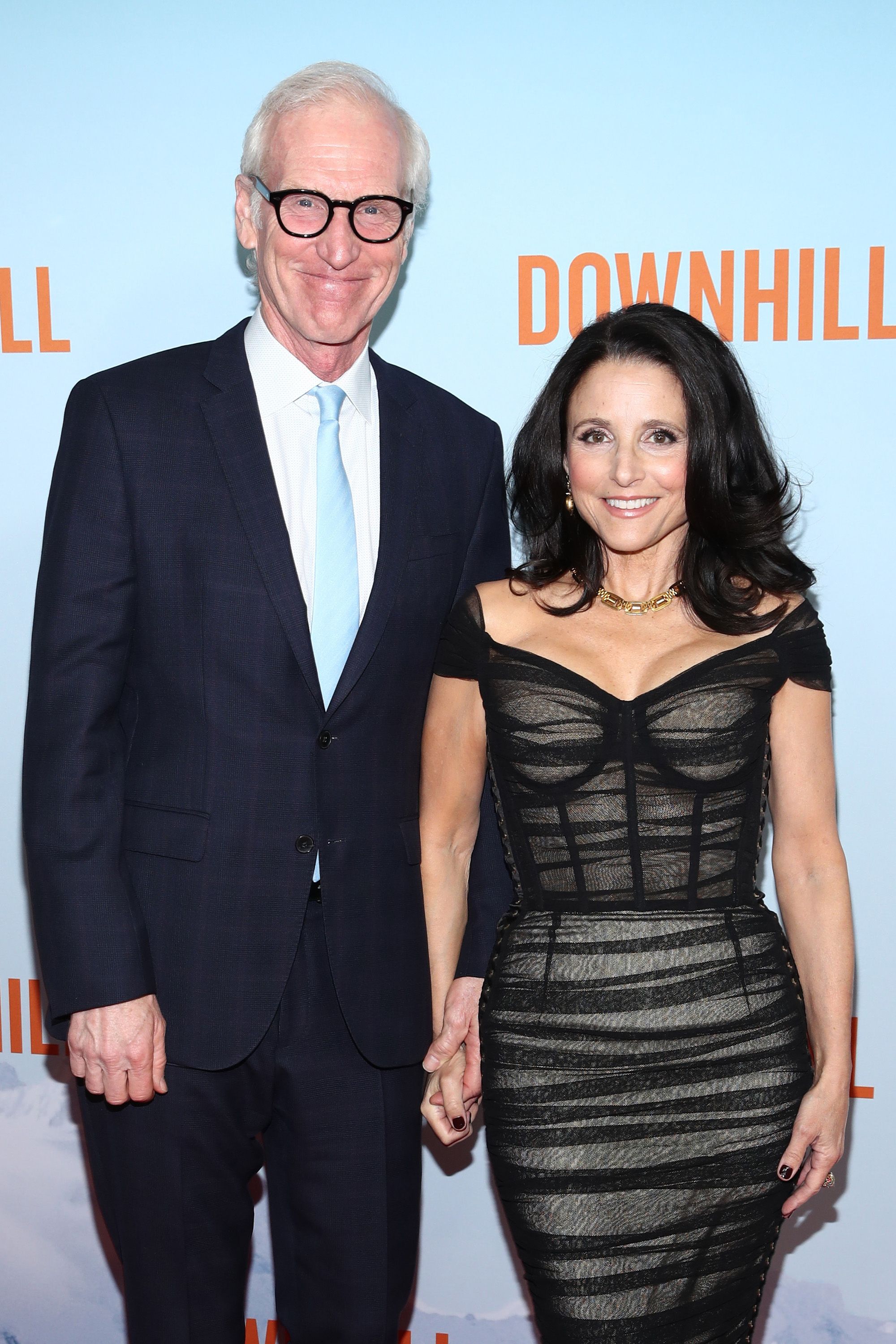 After aspiring comedians Julia Louis-Dreyfus and Brad Hall met in a Northwestern University comedy troupe, they were both hired as actors on Saturday Night Live. They worked together on the comedy sketch show for two seasons and tied the knot in 1987.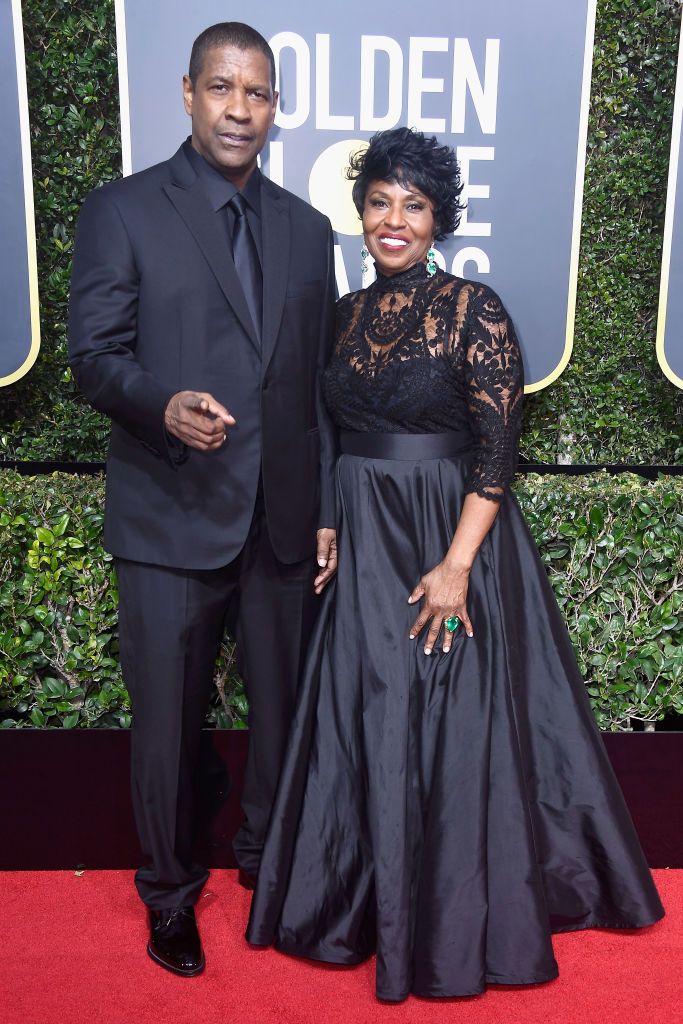 Before Denzel Washington's career hit the stratosphere and he became one of Hollywood's biggest leading men, the actor was taken off the market. Denzel and his wife, Pauletta, initially crossed paths on the set of Wilma in 1977. A year later, they began dating after running into each other at a play and they got married in 1983.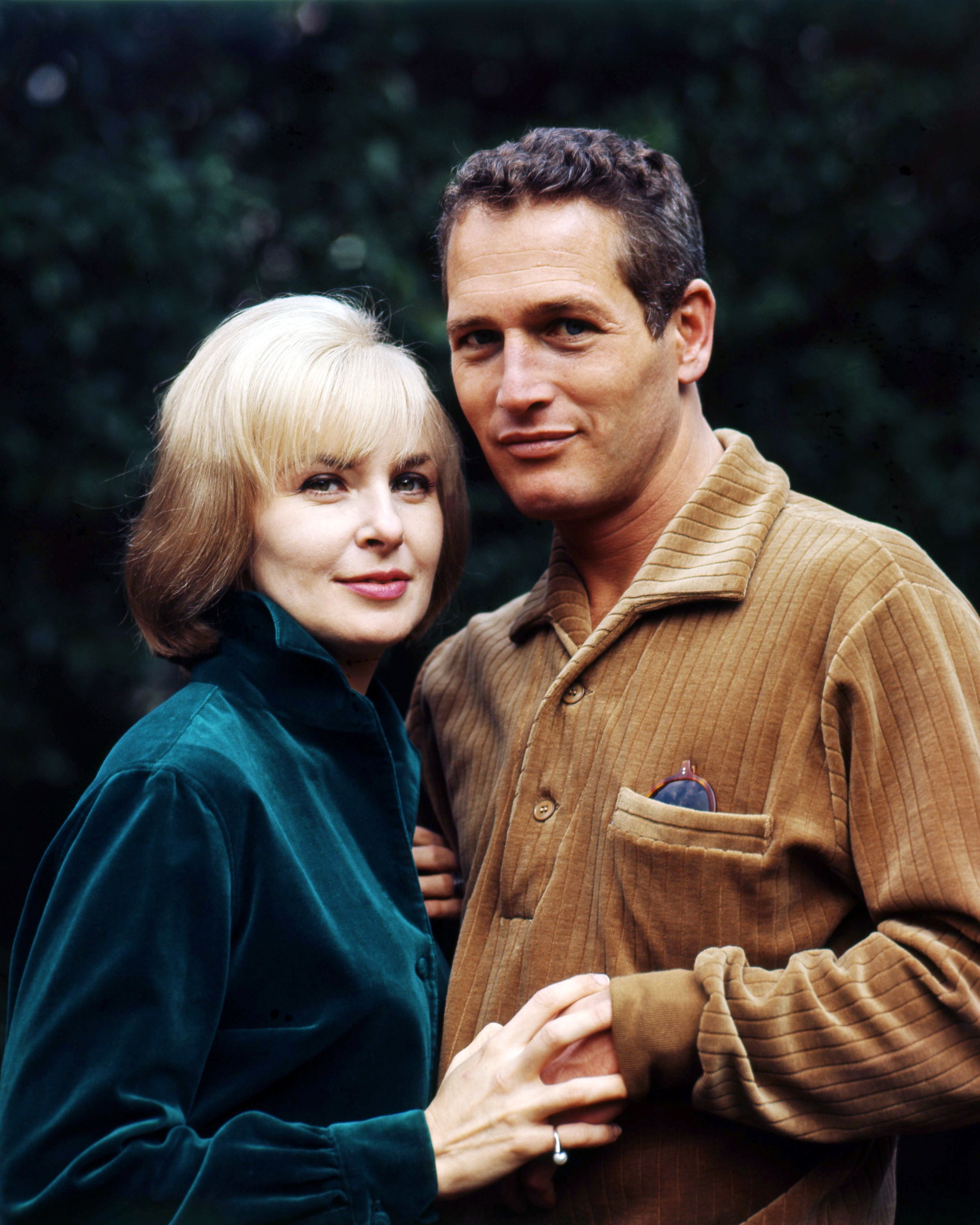 Paul Newman knew what he had was special: In regard to Hollywood's many extramarital affairs, the Cool Hand Luke actor once gave the famously frank response,"why go out for hamburgers, when I have a steak at home?" The couple got married in 1958 and stayed together until Paul's death in 2008.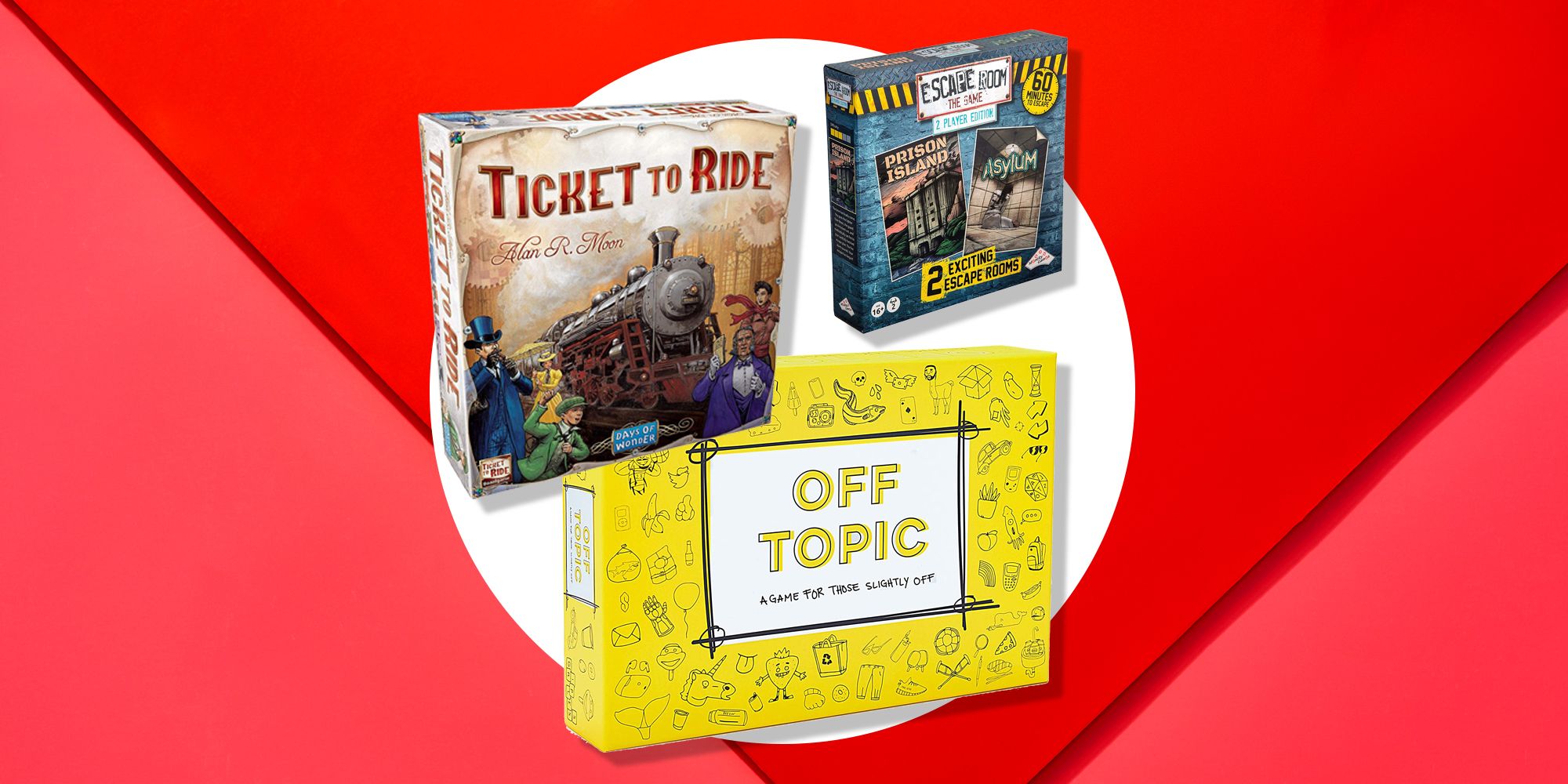 Source: Read Full Article