10 Weird Rules John Cena Follows To Achieve Success
03Whether you know him as an actor or a wrestler, odds are you're familiar with the name John Cena. His claim to fame began with the WWE and his ascent to becoming a superstar wrestler, but over the last few years, Cena has established himself as a film star too.
He's one of the richest wrestlers in the world, yet always makes time to give back to his fans through his many philanthropy projects. When someone becomes as successful as John Cena is, we can't help but wonder how it is that he achieved his fame and fortune. We've compiled a list of rules Cena follows to maintain his success.
RELATED: Vin Diesel Reveals John Cena's Addition to Fast & Furious 9 Cast
Click the button below to start this article in quick view
10

Comfort Over Glamor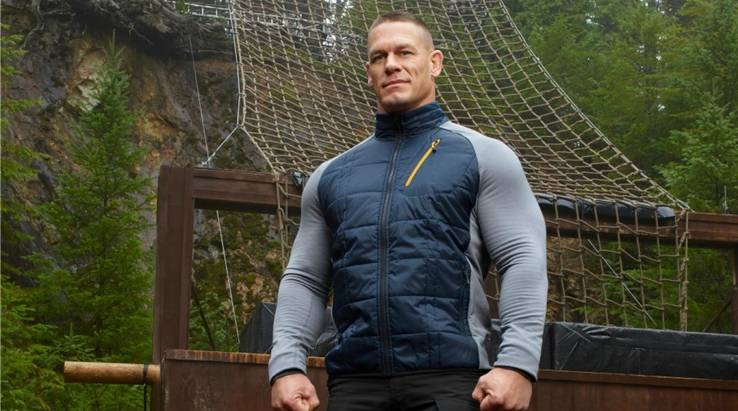 He may be a professional wrestler, but John Cena doesn't make it a habit to dress in elaborate uniforms while in the ring. He would rather be comfortable in his element than adorn himself in any material that could restrict his movement or make him feel awkward.
Cena has said he doesn't "have any elaborate uniforms; I come to the ring in a T-shirt, a pair of sneakers, and some shorts." At the end of the day, if you're doing what you love, you want to feel relaxed! It's a similar concept women face when dressing up for a night out, are those heels worth it if your feet are in pain all night to look good?
9

Adhere To Superhero Values
If you want to succeed in life and make an impact on people, you should be a good person. It's simple advice, but it can be difficult for some people to manage. Cena believes it is essential always to do your best and don't give up, even when the going gets tough.
Cena has become a hero for many kids, he's even hosted the Kid's Choice Awards, and he wants to convey to them how vital it is to persevere even in the face of hardship. Kids want someone to believe in, and John Cena tries to ensure he can be a role model for them.
8

Follow Your Passion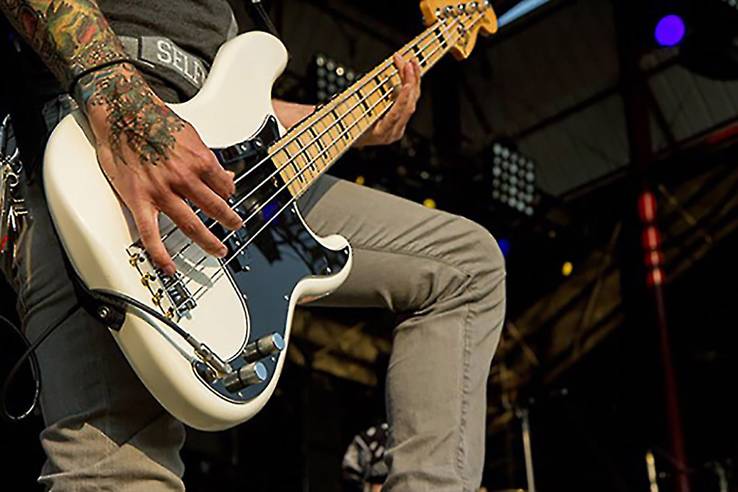 Did you know that John Cena once wanted to be a rockstar? When he was a child, he had aspirations of becoming a musical performer specifically in the key of rock and roll. Then his dreams changed. Cena wanted to become a bodybuilder. He even pursued bodybuilding for a while when he moved to California in the late 90s.
Ultimately, he changed his mind and instead went on to become the professional wrestler we know him as today. Still, it is inspirational to remember even someone as successful as John Cena changed his mind a few times before finally settling on his true passion.
7

Education is Key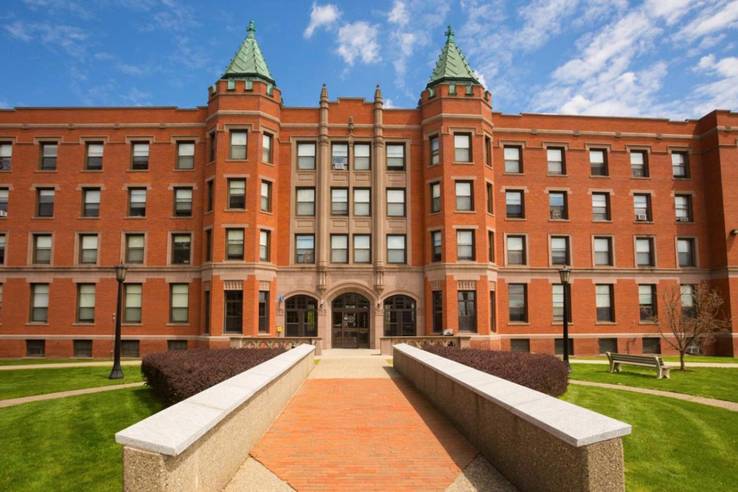 You might not know it now since John Cena has become such a successful wrestler, performer, and actor, but he did attend college and got himself a degree! In 1998, John Cena graduated from Springfield College with a degree in body movement and exercise physiology. It's an appropriate choice for him, given what he ended up doing as a career.
As previously mentioned, Cena chose this subject to become a bodybuilder, and even though that goal changed, there is no doubt that what he learned in college has benefitted his career. Interestingly enough, to help fund his degree, he supported himself by working part-time as a limousine driver.
6

Be Charitable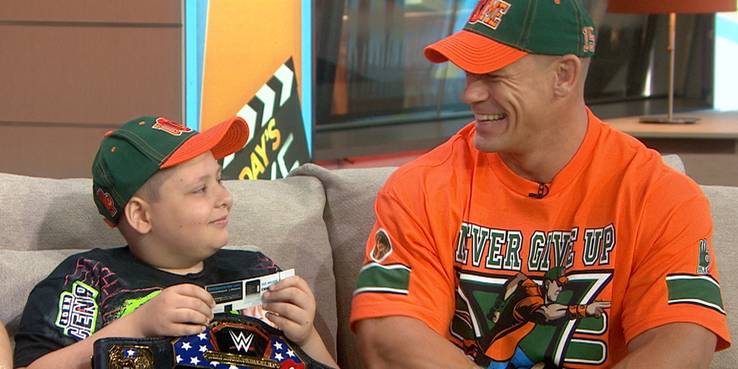 As of December 2018, John Cena holds the record for the most amount of wishes fulfilled for the Make-A-Wish foundation. In December, the number of wishes he had fulfilled was at 580. He has become the most requests celebrity for children involved in the program.
While interviewing with the Today Show, Cena was asked which wish was the most special and his response was, "They all stand out. The most important thing is making the experience special because it's their wish." He then went on to explain how important it is to give people hope in the darkest times of their lives. Outside of Make-A-Wish, Cena is also a vocal advocate for the "Rise Above Hate" and WWE's Be A Star anti-bullying campaign.
5

Be A Gracious Loser
Film has the Oscars, television has the Emmys, and wrestling has the Slammy Awards. John Cena has won the Slammy for Superstar of the Year on no less than three times! While he accepted this award in 2009 and 2010, when he was presented with the award in 2012, Cena's win was greeted with boos from the audience.
Instead of retaliating with vitriol, Cena was gracious with the audience and opted to give his Slammy Award to the presenter, Ric Flair. Out of respect for Flair's legacy and his grand return, Cena decided he deserved the award more. Cena believes a superstar wrestler should embody important values like loyalty and honor, and he showed both by conceding to the year's rightful winner.
4

Be Humble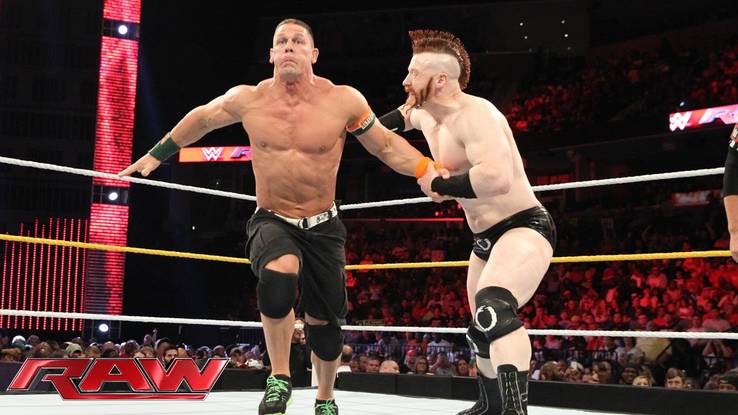 Nothing can earn you a dose of humility faster than losing control of all your bodily functions in the middle of a wrestling match. While John Cena has always been known as a humble guy, he had to face up to an extremely embarrassing moment when he encountered a severe bout of food poisoning and was unable to prevent himself from vomiting in the middle of a fight.
The event occurred during a face-off against his opponent, Scott Steiner. "It was coming out of every end. Yeah, it was rough." Cena commented afterward. It proves celebrities are human too, and sometimes they experience humiliation like the rest of us but what matters is how you act in the face of shame and Cena does his best to maintain a sense of humbleness.
3

Prioritize Health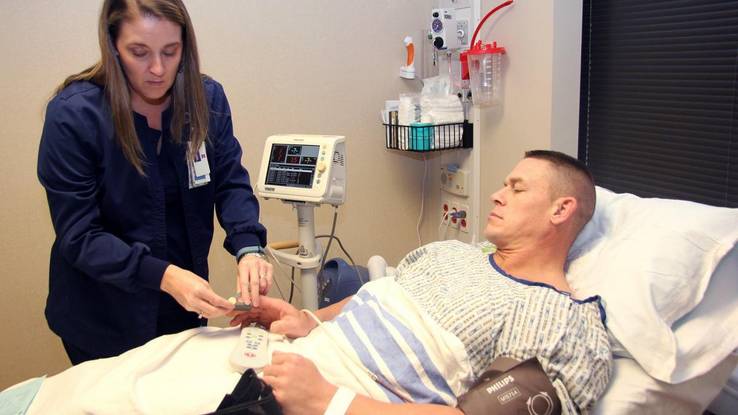 There was a time when John Cena was able to perform as a wrestler five days a week, sometimes even more! But those days are now behind him. At 42 years old, Cena is prioritizing his health over being in the ring. While his wrestling career isn't over yet, it is devolving into something a little less extreme than what it used to be.
Cena recognizes he doesn't have the same stamina as he did ten years ago; he is more concerned with the next phase of his life and maintaining his health as he gets older. You have to know when to take a step back to take care of your physical and mental health. After all, you only get one body!
2

Get A Hobby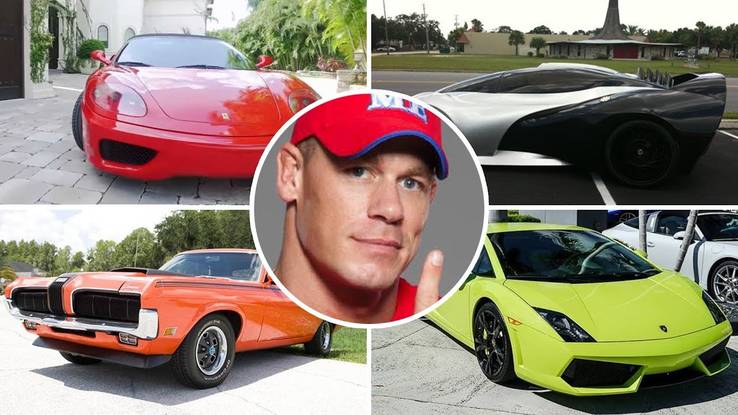 Not everything can be about your career, and you should always make time for yourself to pursue something you are passionate about in your downtime. There's nothing wrong with doing something purely to make yourself happy. For John Cena, that means collecting cars. Since he was a kid, Cena has had an undying love for muscle cars.
When he was younger, he didn't have the funds to materialize his dreams of owning a lustrous vehicle collection, but now that he does, he has upwards of 20 muscle cars in his collection. When asked about his collection, he says, "I don't just buy them to buy them. I buy them because I enjoy them, and every car has a story."
RELATED: 10 Cars In John Cena's Garage (10 He Needs To Buy ASAP)
1

Don't Worry About What Other People Think
It's the golden rule for a reason. In a podcast interview for Sports Illustrated, John Cena talked about how much criticism he receives on his appearance, his weight, supposedly holding back other stars, and even his hair. When he was younger, he used to let comments about him get in his head, and it would cause him to obsess over his body.
Now that Cena is in his 40's, he has less "f's to give" as he explains it. He goes on to talk about the advice he would give his younger self, which would be to focus more on his own goals and less on worrying about what the rest of the world thought of him. It's valuable advice to give to his young fans too.
Next: The 10 Richest Wrestlers In The World
Tags:lifestyle
Source: Read Full Article