Yes, Netflix's In the Tall Grass Was Filmed in Literal Tall Grass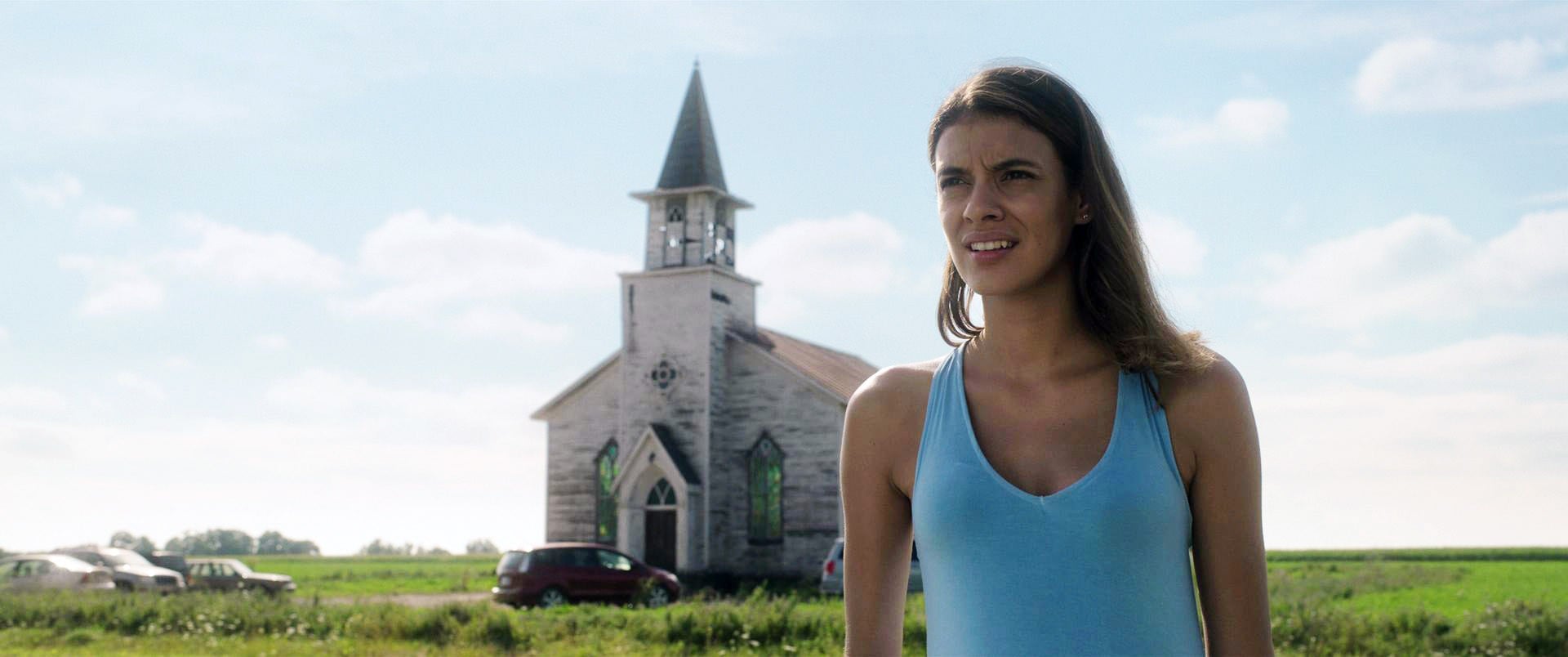 In addition to its psychological thrills, Netflix's In the Tall Grass very much relies on its physical horrors. We're talking about not only the movie's dead bodies, but also the towering blades of grass that make the characters look like the creatures in A Bug's Life. Based on Stephen King and Joe Hill's horror novella of the same name, the film looks as though it were shot in America's heartland. But here's a surprise: In the Tall Grass was actually filmed in Canada.
Like season three of The Handmaid's Tale, the Netflix movie, helmed by sci-fi director Vincenzo Natali, was shot in the beautiful Canadian landscape. The most remarkable visual imagery in this movie is the grass. While it's creepy, it's not all CGI. Most of the filming took place on a grass farm in Ontario, and some parts took place on a soundstage that was transformed with tall green blades.
But even for those not allergic to it, filming in the grass isn't easy. The grass that the filmmakers wanted to use didn't grow fast enough, so they used miscanthus, which cuts because it's serrated. Still, roughing it in the grass was worth it for the art, according to Laysla De Oliveira, who plays Becky.
Source: Read Full Article