Yes, Demi Is Dating a Woman on Bachelor in Paradise — Here's What We Know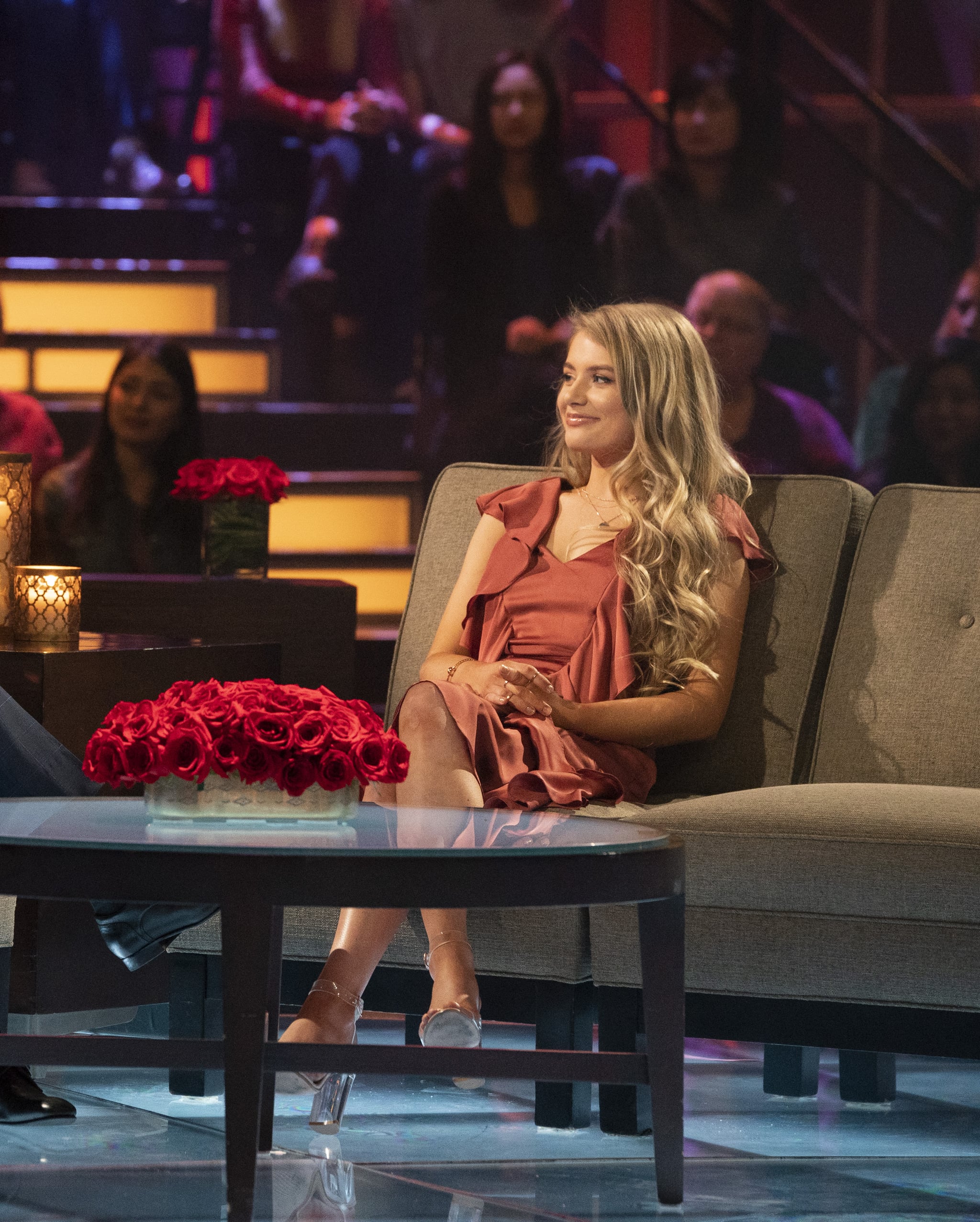 After getting to know more contestants than we can count on The Bachelor and The Bachelorette this year, we're treated to seeing select singles come together on Bachelor in Paradise season six on Monday and Tuesday nights. What did we ever do to deserve such a gift? You're sure to recognize many of the cast members, since they probably made some sort of splash on their seasons. Among them is Demi Burnett from season 23 of The Bachelor, where the controversial lady dated Colton Underwood. During The Bachelorette's "Men Tell All" episode, we got a sneak peek at Demi's time in paradise, and her journey took a route you might not have expected.
The preview shows the blond beauty being her typical bubbly self while hanging out with her friend Katie Morton and getting to know the other contestants. Then we see Demi, in what looks like the fantasy suite, straddling and kissing a mystery woman.
"I don't care who sees this," she tells the camera. "I know that I love this girl. I'm so happy that I found her, and I can definitely picture being with her for the rest of my life."
Good for you, Demi! We always love a happy ending in paradise, although we're sure it's not going to be smooth sailing the whole way — especially since we also see Demi having an intimate lip-locking night in the hot tub with Derek Peth. Now for the million-dollar question — who is "this girl"?!
Well, we don't see this mystery blonde's face in the preview. Demi is shown crying to her at one point, saying, "I, like, just don't want to lose you." If the woman is a fellow contestant, Annaliese Puccini and Hannah Godwin match the hair hue, but we're guessing it's not either one.
We're keeping our fingers crossed that this season is filled with drama, shocking twists, and love stories that can be added to this list of Bachelor in Paradise couples who are still together. Something tells us this season will hit every single mark.
Source: Read Full Article