What Daniel Lee's Appointment Means for Burberry
Not more than 48 hours after Riccardo Tisci presented an endearing runway show for Burberry's Spring/Summer 2023 collection, industry news announced that it would be his last showcase for the brand. Rumors about Tisci's departure had already been swirling, and Daniel Lee, formerly of Bottega Veneta, was often named as a possible replacement. Today,
Burberry
Lee would inevitably want to create his own stamp while working at Burberry. And in the same vein as Tisci (who redesigned the brand's font and logo), Lee might devise his own rendition of what the house's iconography looks like – especially since he didn't tread into logo territory while at Bottega.
Several designers have taken the helm at luxury fashion houses and made their mark by starting with a new logo – from Maximilian Davis and his recent appointment at Ferragamo, to Demna at Balenciaga, and even more noticeably with Hedi Slimane during his time at Dior, Saint Laurent and Celine.
MEN'S & WOMENSWEAR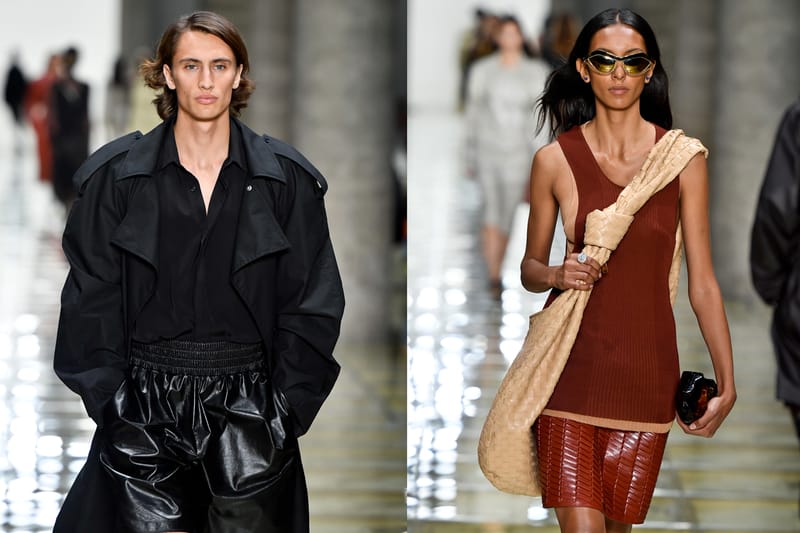 Victor Virgile/Gamma-Rapho/Getty Images
During his stint at Donna Karan and Celine (working under Phoebe Philo), and also while working under Nicolas Ghesquière at Balenciaga, Lee has fine-tuned a design aesthetic that heralds minimalism, subdued sensuality, comfort, youthfulness and elegance.
We can expect his men's and women's ready-to-wear offerings to veer closely to what he provided while at BV – sleek outerwear, clean palettes, sharp tailoring and soft fabrications – but now, with a British twist. That twist would include a fresh take on the traditional trench coat and Britain's approach to countryside dressing – inclusive of neutral colors and moody black.
This type of approach would allow Lee to champion the inner workings of the brand and reinterpret Burberry's long-established history.
MEAN GREEN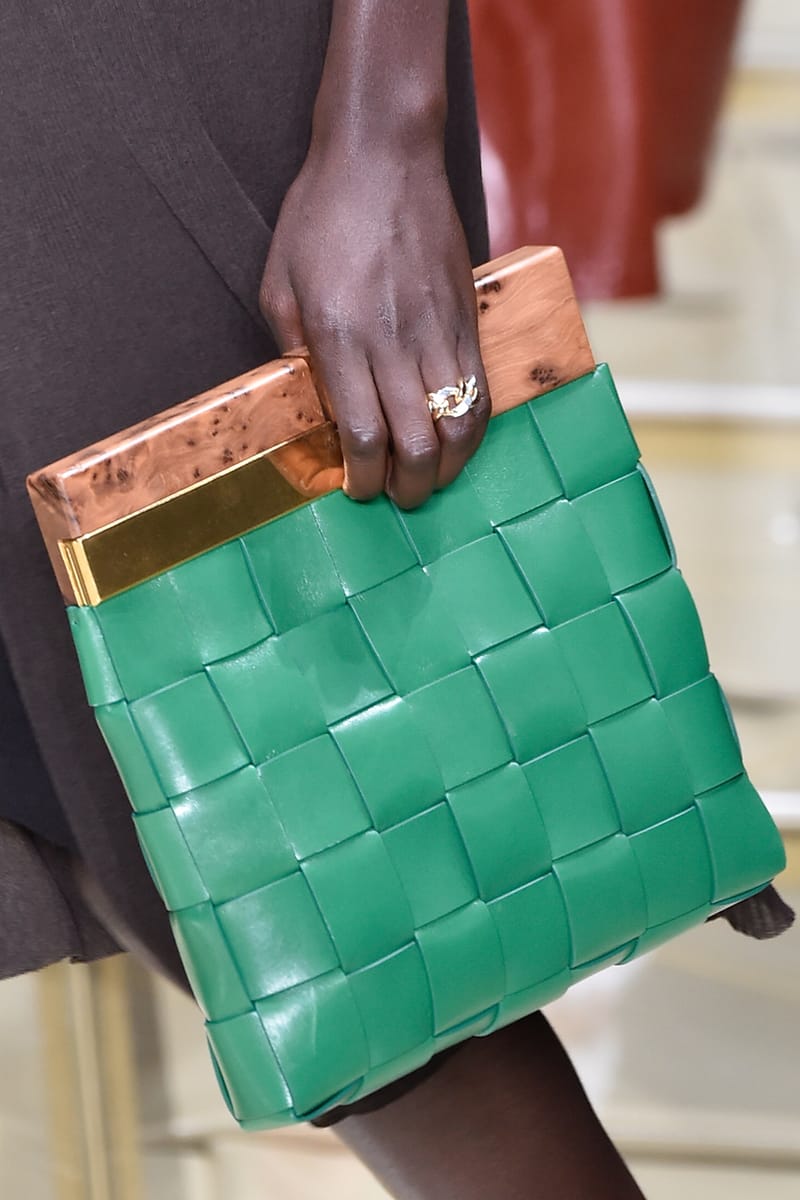 Pietro D'aprano/Getty Images
Lee's ability to create brand desirability was well noted with his accessories lineup, which went above and beyond sales expectations for BV. His color-prism and the installment of the "Bottega Green" hue changed the narrative for handbags and footwear between 2018 and 2020, and his enlarging of the BV design-weave (placed on women's shoes and clutches), sent sales through the roof.
It'll be interesting to see how Lee will reinterpret Burberry's iconic checkered Tartan print for accessories and outerwear. And because the brand has previously been associated as a logo-laden label, Lee's former aversion to logos will be keenly watched in this space.
Ultimately, as a British citizen, it's a fitting homecoming for Lee to be placed back in London and work at one of the world's most prestigious fashion houses. His take on what Burberry means to consumers and buyers will be a journey worth watching.
In other Fashion Month news, here's how New York Fashion Week SS23's trends set the tone for London, Milan and Paris.
Source: Read Full Article