The Mandalorian's Cara Dune Is the Feminist Badass We Needed From Star Wars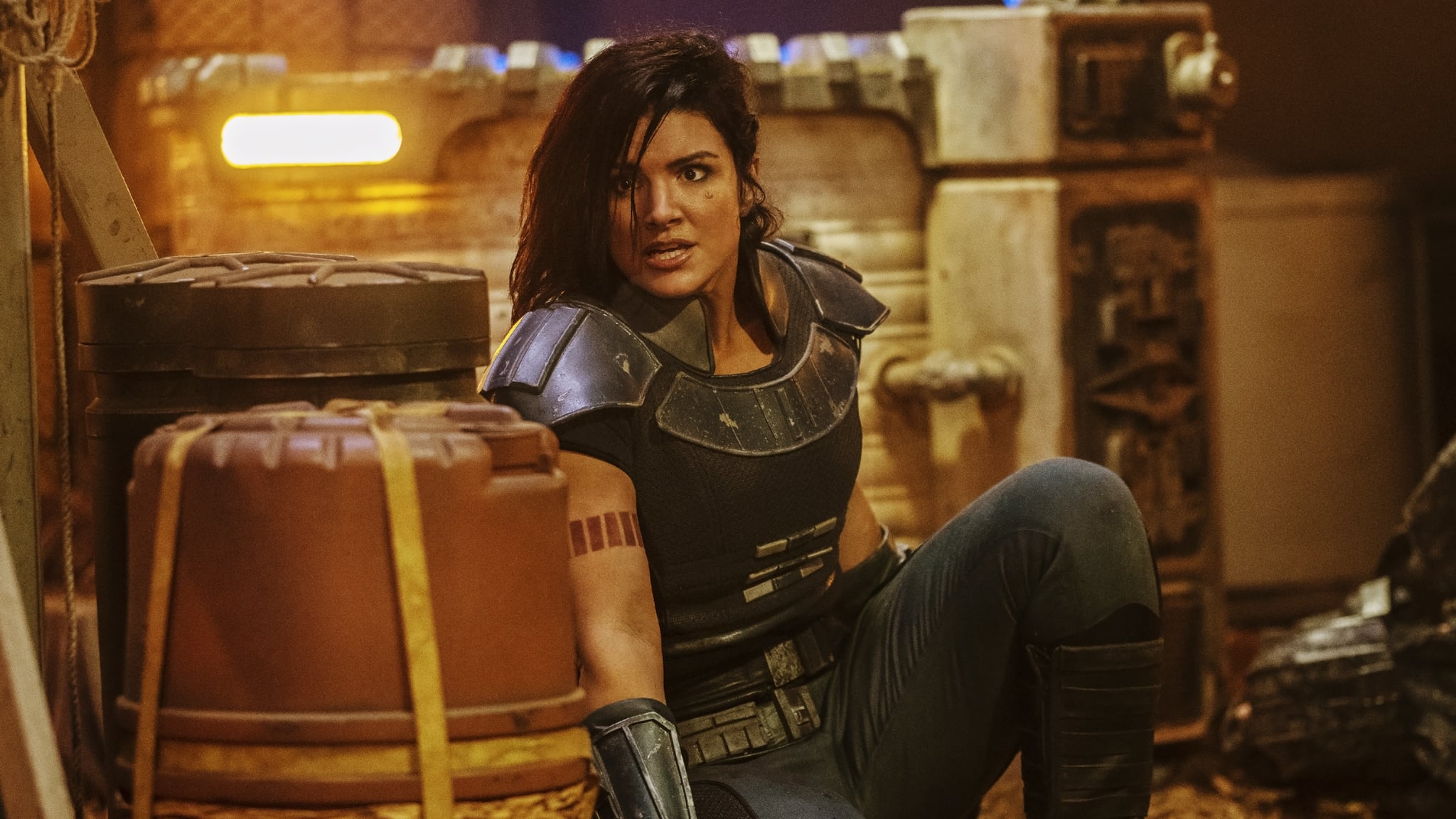 Disney+'s new series The Mandalorian has been a hit since its debut on Nov. 12 — and not just with Star Wars fans. By now, you've definitely seen some sort of content, whether it's a meme or a musical tribute, dedicated to "Baby Yoda," the technically unnamed, 50-year-old child that is the same species as the iconic Yoda. There is another character, however, who is worthy of riotous applause: Cara Dune.
Cara Dune makes her entrance in the fourth episode ("Chapter 4: Sanctuary") of the series, but we've been anticipating her ever since her poster was revealed alongside ones of other primary characters from the new series. Within minutes of her onscreen debut, Cara proved she was worth the wait.
Played by former Mixed Martial Arts (MMA) fighter Gina Carano, Cara Dune's character was bound to be a force to be reckoned with from the start. Her first interaction with the main character, the Mandalorian, is a perfectly executed hand-to-hand combat scene in which she nearly bests the starring bounty hunter. While Leia, Padme, Rey, Rose Tico, and Jyn Erso are all fighters who have proved themselves, Cara Dune brings something brand new with her warrior-strong capabilities to match anyone she comes across with her hands alone. Hand-to-hand combat is rare in the galaxy far, far away where lightsabers and blasters are so much quicker, so seeing a female character hold her own against a starring male character in an uncommon fighting style for the franchise was something to behold.
Source: Read Full Article