The Bachelor: Here's the Roundabout Way Heather Martin Knows Matt James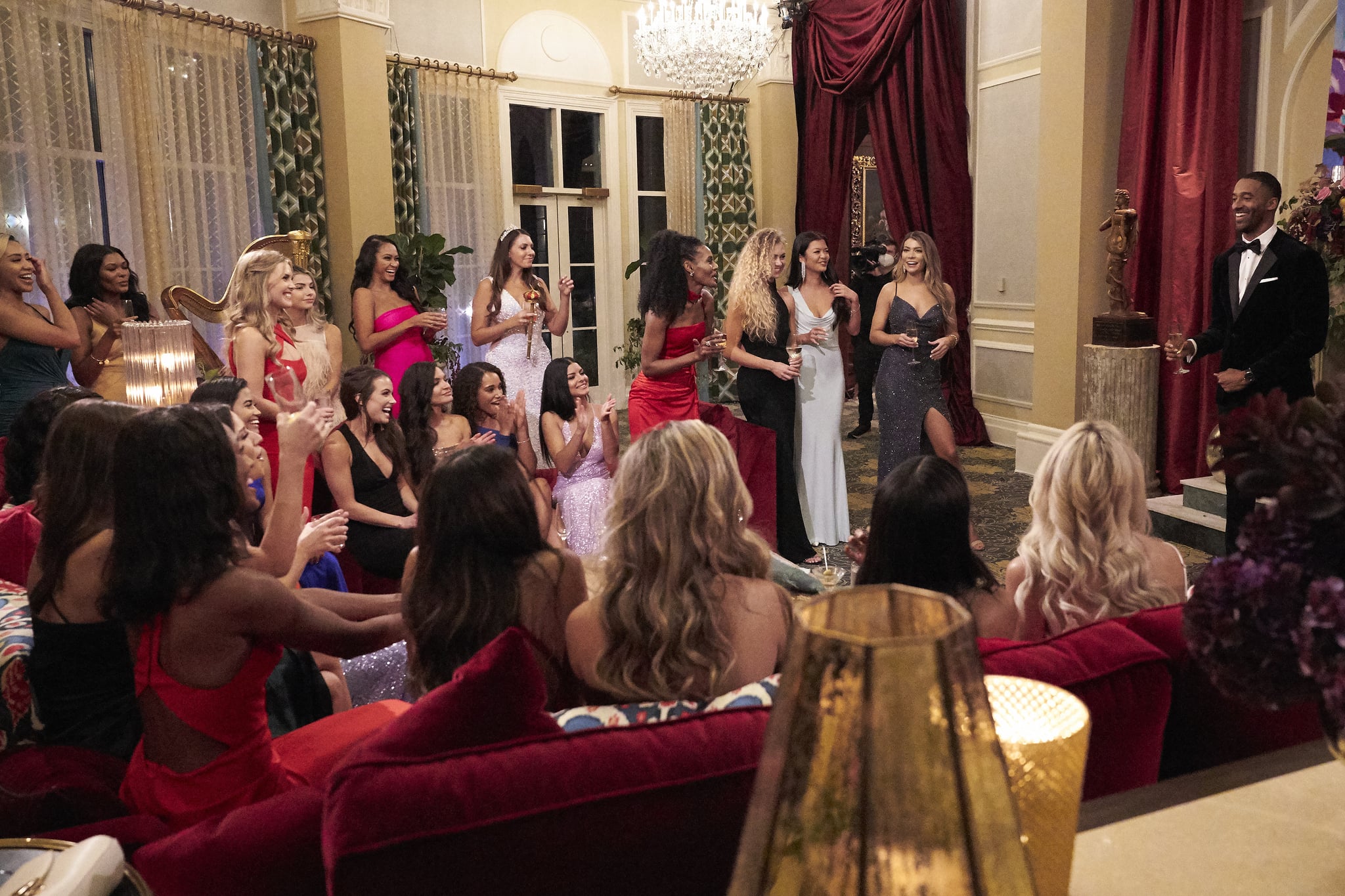 The Bachelor has just kicked off Matt James's season, and the drama is already on its way. Among the surprises teased in a sneak peek at the end of Monday night's premiere is the arrival of a very familiar face: Heather Martin, a former Bachelor contestant who — apparently — shows up to shoot her shot with Matt later this season. So, what's the deal? Do they know each other outside the show? The answer to that requires a chain of Bachelor Nation connections!
The connection between Matt and Heather is a slightly roundabout one, but it's an important one too. Heather was on Colton Underwood's season of The Bachelor, where she memorably revealed that she'd never been kissed. While on that season, she befriended fellow contestant Hannah Brown, who soon became the next Bachelorette, and they remained good friends after filming ended. Then, as everyone will remember, one of Hannah's finalists was fan-favorite Tyler Cameron. Although Hannah initially rejected Tyler in favor of Jed Wyatt, she and Jed broke up once his cheating scandal came to light, and she and Tyler struck up a close friendship — to the point that they wound up quarantining in the same bubble earlier in 2020! And, of course, Tyler's best friend is Matt.
So, to summarize: although Heather and Matt aren't necessarily close friends, they're connected through Heather's friendship with Hannah, Matt's friendship with Tyler, and Hannah and Tyler's own relationship. As far as we know, Heather and Matt have never dated, although it's certainly possible that they're closer than they've made publicly known.
Did Hannah (or Tyler) have a hand in setting up Heather's appearance on the show? Who knows, at this point, but we're interested to see how it all goes. Regardless of what their pre-show relationship actually is, it will certainly add some major drama to have someone with an off-show connection arriving to shake up the season midway through!
Source: Read Full Article