Pink Has Responded To Criticism After She Posted A Picture Of Her Kids Running Through The Holocaust Memorial
Pink has been forced to defend her children on social media after she was criticised for posting a picture of them running through the Holocaust Memorial in Germany.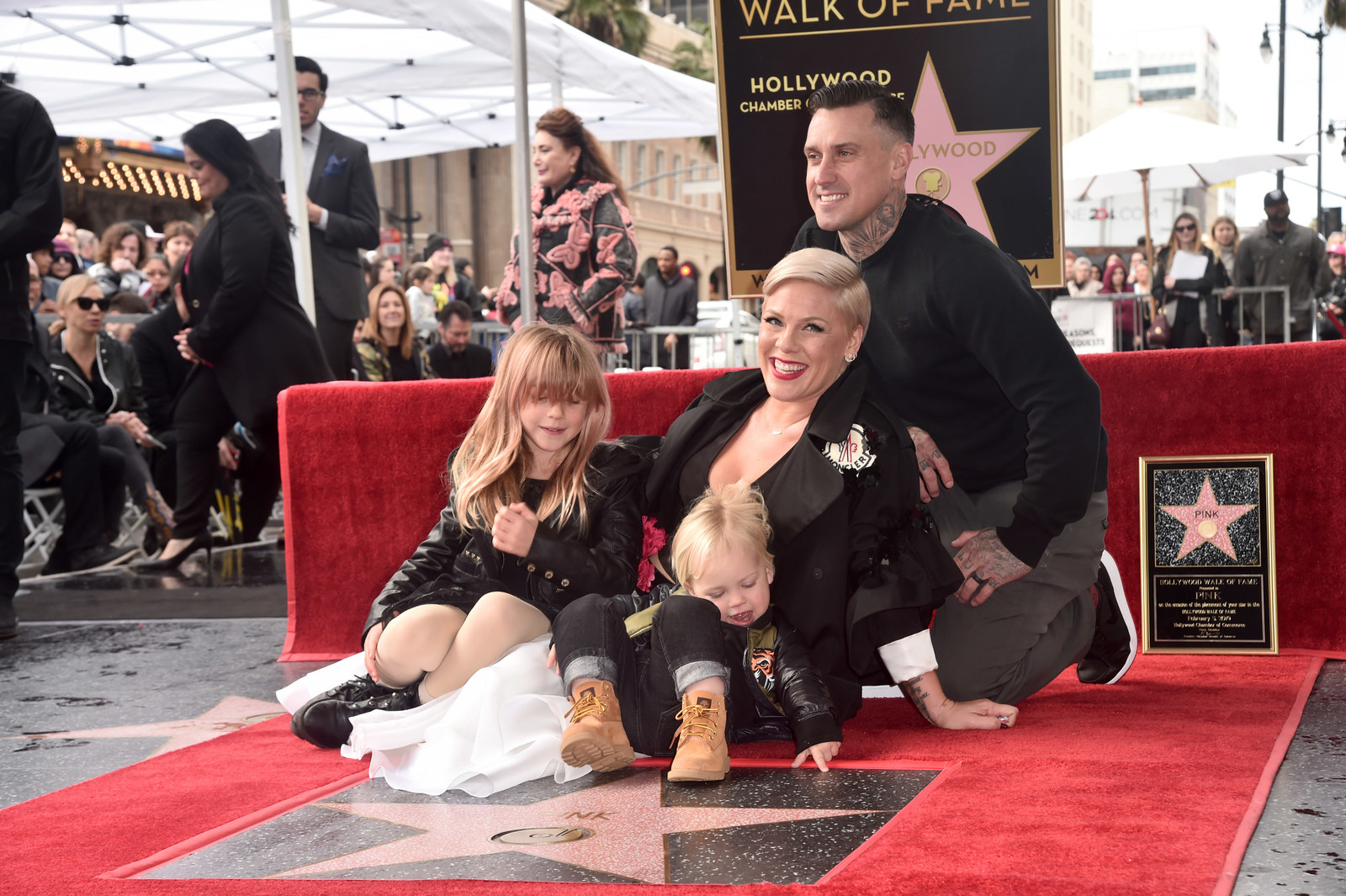 The singer was performing in Berlin over the weekend while out on the road for her Beautiful Trauma World Tour. The tour has been pretty gruelling to say the least — it started in March 2018, stopping in cities across the United States, Europe, Australia, and New Zealand, and it isn't scheduled to end until November.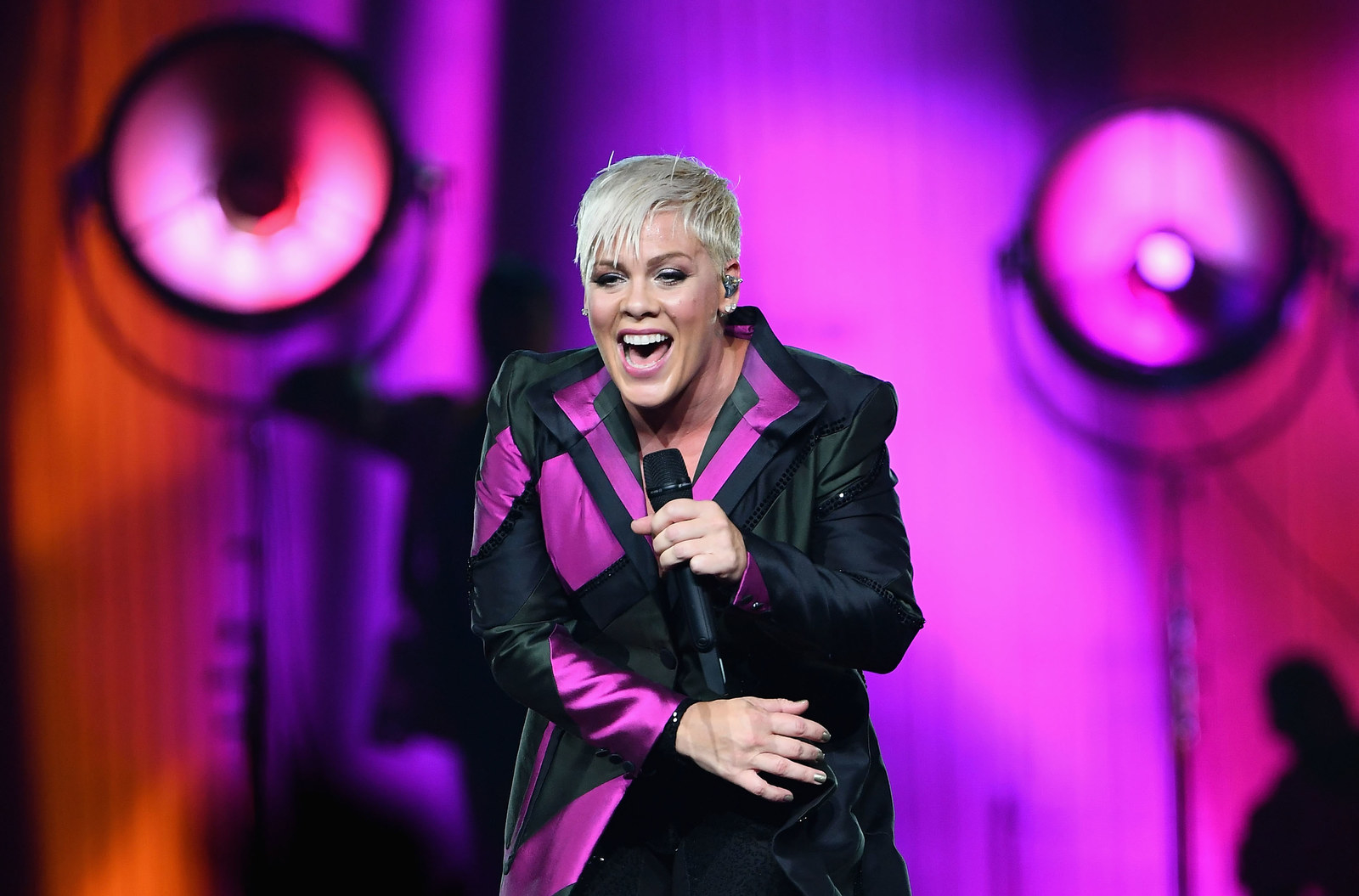 However, the tour hasn't been without its controversies. For example, Pink had to defend herself after it was reported that she had cancelled shows in Australia so she could go to the beach with her family instead.
It turned out that Pink was so ill, she ended up in hospital and had to reschedule a bunch of shows.
And back in April, Pink revealed she would no longer be posting pictures of her children on social media after she faced an intense backlash for sharing a photo of her son without his diaper.
Speaking to Ellen DeGeneres, Pink said: "I cried so hard after that because I like to share my family. It's my proudest achievement in my whole life. I'm prouder of my kids than anything I've ever done. And I won't share them anymore. I'm not posting pictures of them anymore."
Since then, Pink has only posted pictures of her children, daughter Willow and son Jameson, where their faces can't be seen, including this one in Berlin of their visit to the Holocaust Memorial.
But, as is becoming something of a familiar pattern, criticism could be found in the comments as some called the picture disrespectful and not a place for games. One commenter said: "Τhis place is not definitely a hide and seek place, dear Pink."
After seeing criticism brewing, Pink went back to Instagram to remind people that she and her family are in fact Jewish, adding: "To me this is a celebration of life after death. Please keep your hatred and judgment to yourselves."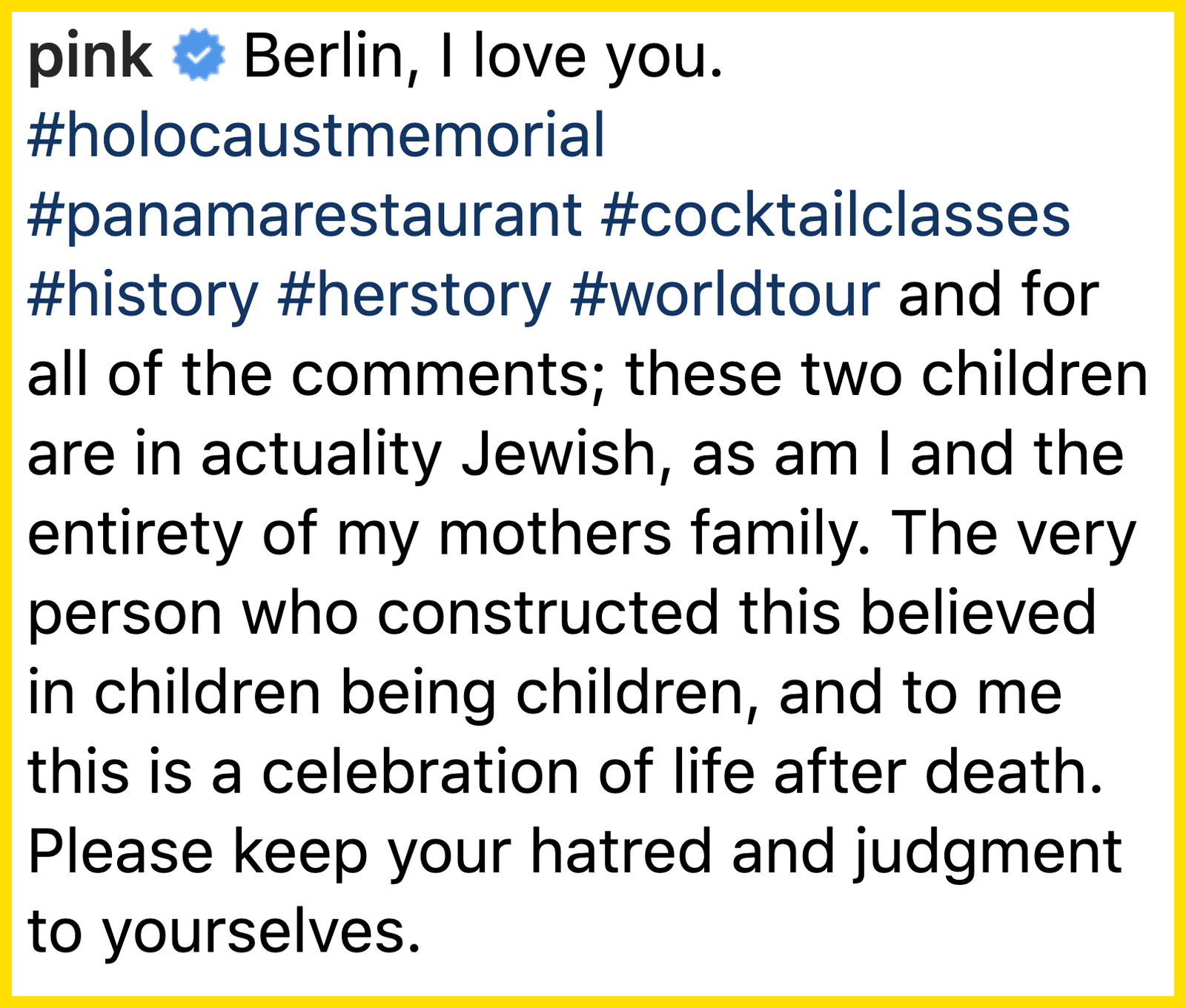 Pink also took the opportunity to inform people that the person who designed the Holocaust Memorial, famed architect Peter Eisenman, had "believed in children being children".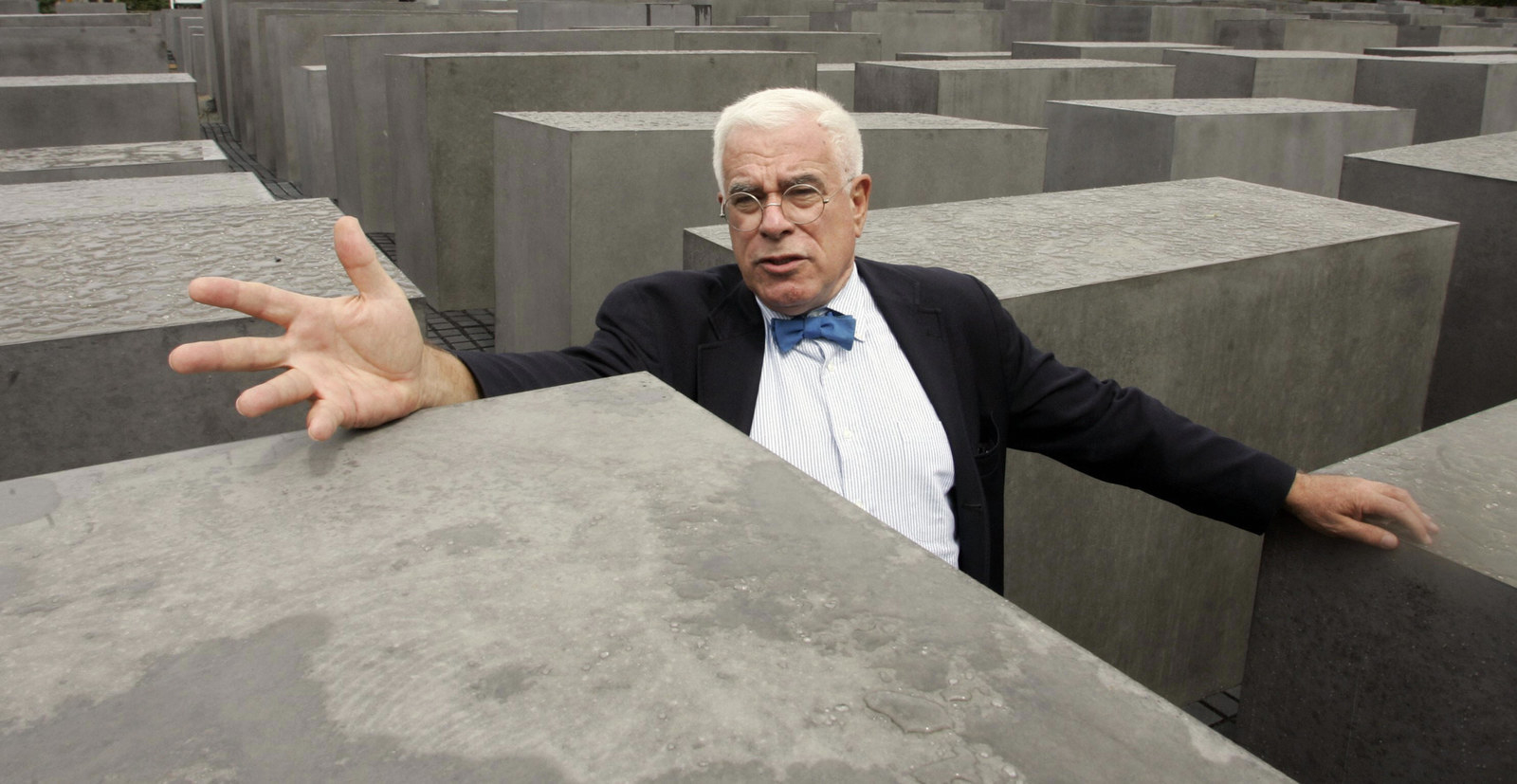 According to reports from 2005, when the Holocaust Memorial opened, Eisenman said that he could "imagine it as a place where children play between the pillars or picnic on the fringes" and that he "wouldn't mind seeing skateboarders, children playing hide and seek".
The brief controversy didn't appear to mar Pink's time in Berlin though. Taking to Instagram following her performance, she called it a "magical night".
Ben Henry is a celebrity reporter for BuzzFeed UK and is based in London.
Contact Ben Henry at [email protected]
Got a confidential tip? Submit it here.
Source: Read Full Article