Meet Saul Nash, the Next Superstar of Sportswear
Saul Nash gets very excited about zips. Over the course of a preview of his new Fall/Winter 2021 collection (which is revealed in full later today, as part of London Fashion Week's digital presentations), he will frequently stop, halfway through a thought, to show me how a garment can be transformed and transmogrified by pulling the right zipper.
Fundamentally, though, every one of those zips has a purpose. "It's always a question of function," he says. "I don't like doing something if it's not going to benefit the wearer." Ornamentation is not high on Nash's agenda: though he has introduced a few embroideries into the new collection, the focus of his work is rooted in performance. It makes sense: Nash is a formally trained dancer and choreographer, who was inspired to launch his clothing brand when he couldn't find sportswear that responded to the body in the way he wanted it to. "I've always wanted clothes I feel comfortable moving in," he says.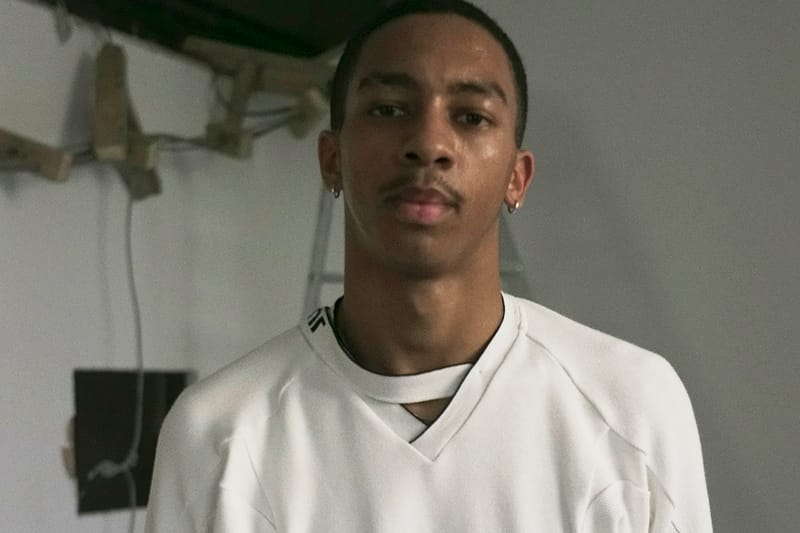 The designer Saul Nash.Cieron Magat
For FW21, this includes new styles introduced in an organic fleece, as opposed to the more lightweight shell fabrics of previous seasons. "It had always been about fabrics feeling like air," he says. "But this time, it was also about warmth." To that end, many of the garments are fitted with detachable or packable hoods.
Nash, who founded his brand in 2018, has a life-long relationship with sportswear. Growing up in Hackney, East London, he remembers the care and attention that his schoolmates, peers, and older brother would pay to the finest details of their gear. "They'd just be obsessed," he recalls. "It would be, how does the fit drop on the bottom of the trousers? How does the trouser sit over shoes? And
Saul Nash FW21Fx Goby2 of 3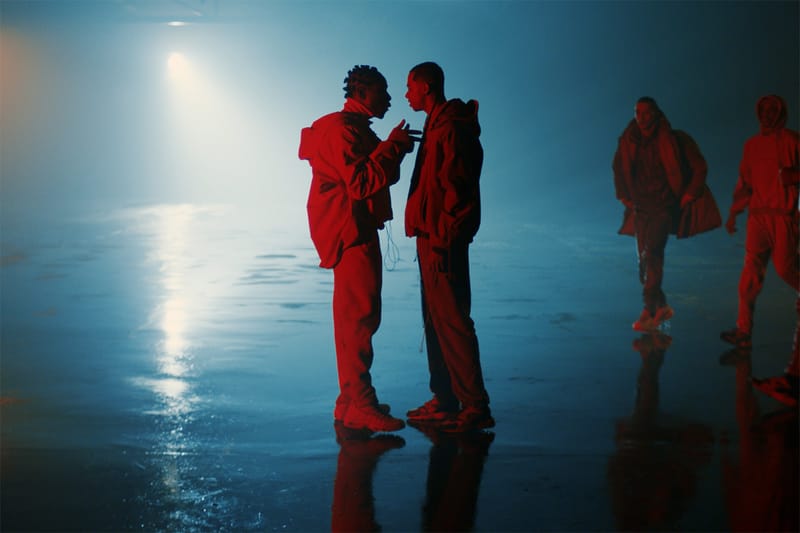 Saul Nash FW21Fx Goby3 of 3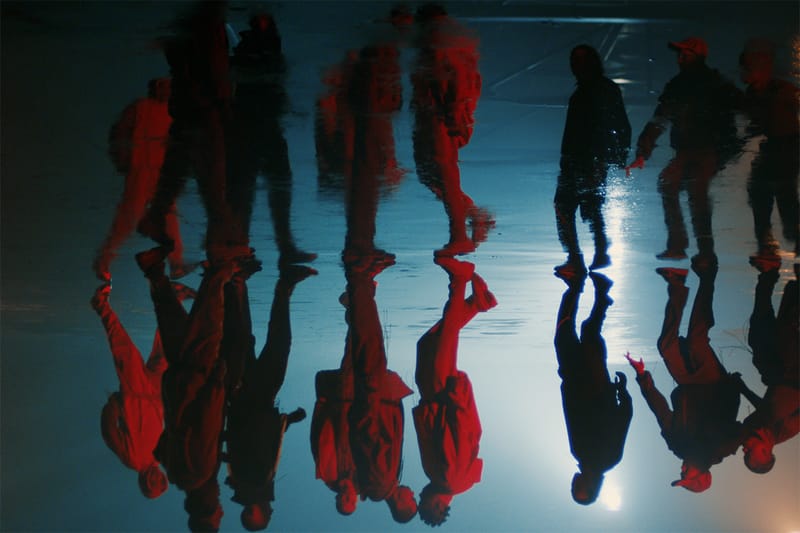 Saul Nash FW21Fx Goby
This season, that includes reworked Huaraches, in purple — a colour with a long-held significance for Nash. "The Huarache itself is such an iconic shoe," he says. "Growing up, I remember my very first pair were purple and white. So everybody was going crazy that I managed to get Huaraches, but then they couldn't get over the colours. So on the one side, they were sick because I had them, but on the other, it was like…but you're wearing purple and white ones," he laughs. For now, the pairs won't go on sale, as each is individually customized in Nash's studio. As for a full sneaker collab, at some point? It's an "ongoing conversation", he says.
Nash is back in Hackney, after a few years spent moving around London. He witnessed first-hand the extent of the gentrification in East London, often in parts of the city that were once predominantly occupied by Black and Asian communities. "I realized how much it had changed when I moved back for art school," he says. "It was just before the [2012] Olympics were about to kick in. I'd notice that my mum would be complaining about all the new coffee shops, and it would be the same ones my art school friends were asking me to meet at. So I was always in between those two worlds. But you can see the change. They really tried to clear the area up, so a lot of the stuff from when I was young has started to die out."
"I don't like doing something if it's not going to benefit the wearer."
It's this side of London — and the communities that come from it — that Nash wants to honour in his work. "Whenever we're casting the shows, I always say that the men should reflect the kinds of men I grew up around," he says. "For me, that's really key." With that in mind, the FW21 collection draws inspiration from the preconceived cultural ideas that are held about groups of men — particularly Black men.
"As a Black man myself, there are elements of yourself that you reveal or you hide," he says. "When I go home, I'm a completely different person to who I am with my friends." And for Nash himself, being a gay man only adds another layer of complication. It's something he has tried to address through the collection and its accompanying film, which artfully subverts the viewer's expectations of masculinity. "It's kind of a personal thing," he says. "It looks at the taboos around my own sexuality, and where I place myself as a man. It was something I've wanted to express for a long time. "Sometimes you don't realize you've been trying to tell a story all this time, until you tell it."
Source: Read Full Article