Kyla Pratt Is Bringing Back Penny Proud For the Culture, Children, and Everyone in Between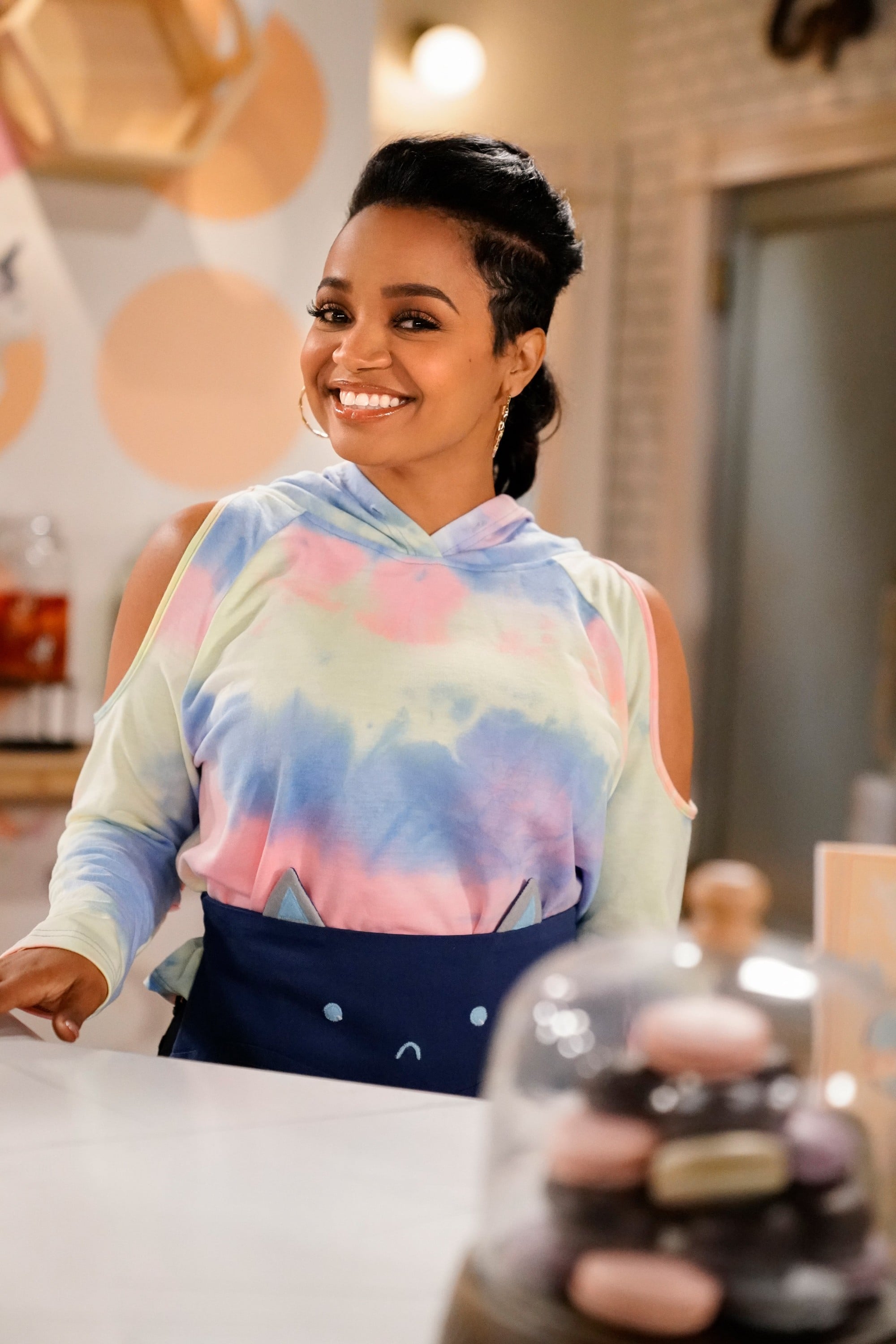 Image Source: Everett Collection
If there was ever a celebrity who understands the concept of being booked and busy, it's Kyla Pratt. The 34-year-old Los Angeles native got her start as a child star in the early 90s, appearing in series such as Living Single, The Parent 'Hood, and Smart Guy, as well as beloved films like The Babysitters Club, Love & Basketball, and Barney's Great Adventure. She became a household name with her role as Maya Dolittle, the daughter of Eddie Murphy's titular character in the Dr. Dolittle franchise, which she eventually became the main character of starting with Dr. Dolittle 3.
Then, during a time when all your friends knew the low-rider and everyone's favorite tracksuits came with salacious bedazzling, Pratt cemented her name in the icon hall of fame by landing the lead for two future TV staples. If you were a child, a teenager, or just a TV viewer with taste, you recognize Pratt for her roles as Breanna Latrice Barnes and as the voice of Penny Proud on UPN's One on One and Disney Channel's The Proud Family, respectively. Working alongside stars such as Flex Alexander, Jo Marie Payton, Paula Jai Parker, and Cedric the Entertainer, Pratt worked both productions simultaneously, going from Penny to Breanna with a flawlessness belying her young age.
Almost 20 years after the premiere of her TV lead debut, both One on One and The Proud Family are reaching a new generation on Netflix and Disney+, respectively. Pratt is hard at work on a revival of the latter, titled The Proud Family: Louder and Prouder, while working on her new show Call Me Kat on Fox. When the actress sat down for a video call with POPSUGAR, she broke down how she's been dealing with raising her adorable children, filming a new series, and recording for her highly-anticipated return to the Proud Family all during a pandemic. And while she readily admits that sometimes it can feel insane, she maintains that "it feels absolutely amazing." Read on for our full chat ahead!
Source: Read Full Article