If You're Not Excited About THAT Falcon and the Winter Soldier Cameo, You Should Be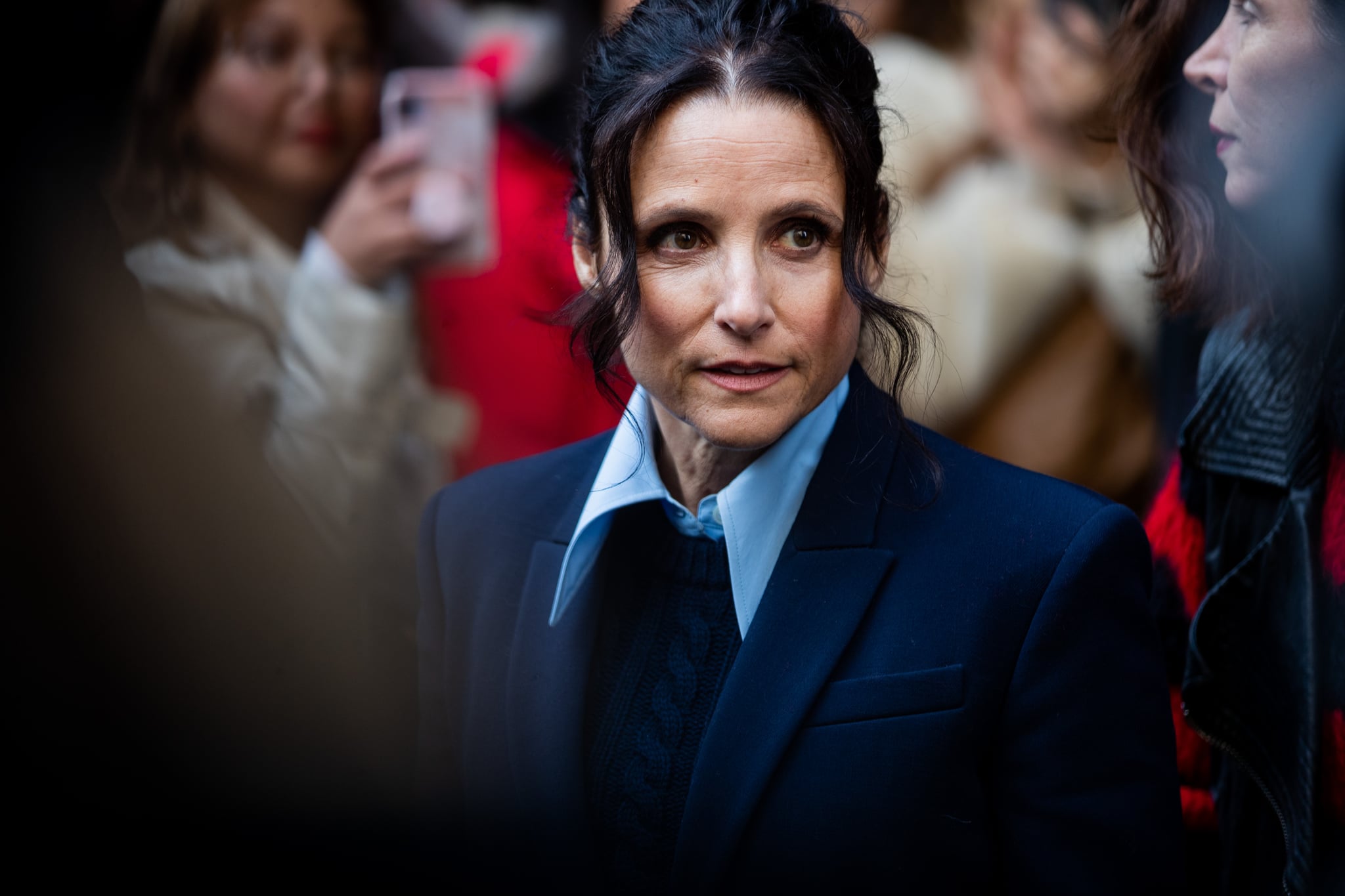 Image Source: Getty / Christian Vierig
If there's one thing Marvel knows how to do, it's introduce an important character via cameo. During the fifth episode of The Falcon and the Winter Soldier, we meet Julia Louis-Dreyfus's Valentina Allegra de Fontaine (actually, it's Contessa Valentina Allegra de Fontaine) after John Walker is stripped of the title of Captain America. "You did the right thing, taking the serum," she tells the disgraced super-soldier. "And I'll tell you something, it has made you very, very valuable to certain people." Valentina hands John a seemingly blank card before telling him she'll be in touch, leaving him with the information that Captain America's shield is a "legal gray area." It's clear the character is up to something, and thanks to the comics, we have a couple of ideas.
Louis-Dreyfus initially teased her involvement in the MCU back in a 2019 Vanity Fair interview with Veep showrunner David Mandel. When asked what they'd like to see Louis-Dreyfus take on next, Mandel suggested a Marvel villain. "Swinging around on wires and kicking people in the face . . . shooting fire out of whatever you shoot fire out of. I would dig that," Louis-Dreyfus replied. The character of Valentina was supposed to make her MCU debut with Black Widow, but the COVID-19 schedule shift caused The Falcon and the Winter Soldier to air first. With this Black Widow connection in mind, and the fact Valentina has offered John her card, it's entirely possible that she could be putting together a team called The Thunderbolts.
Source: Read Full Article