If You Love The Walking Dead, You Definitely Recognize Euphoria's Ethan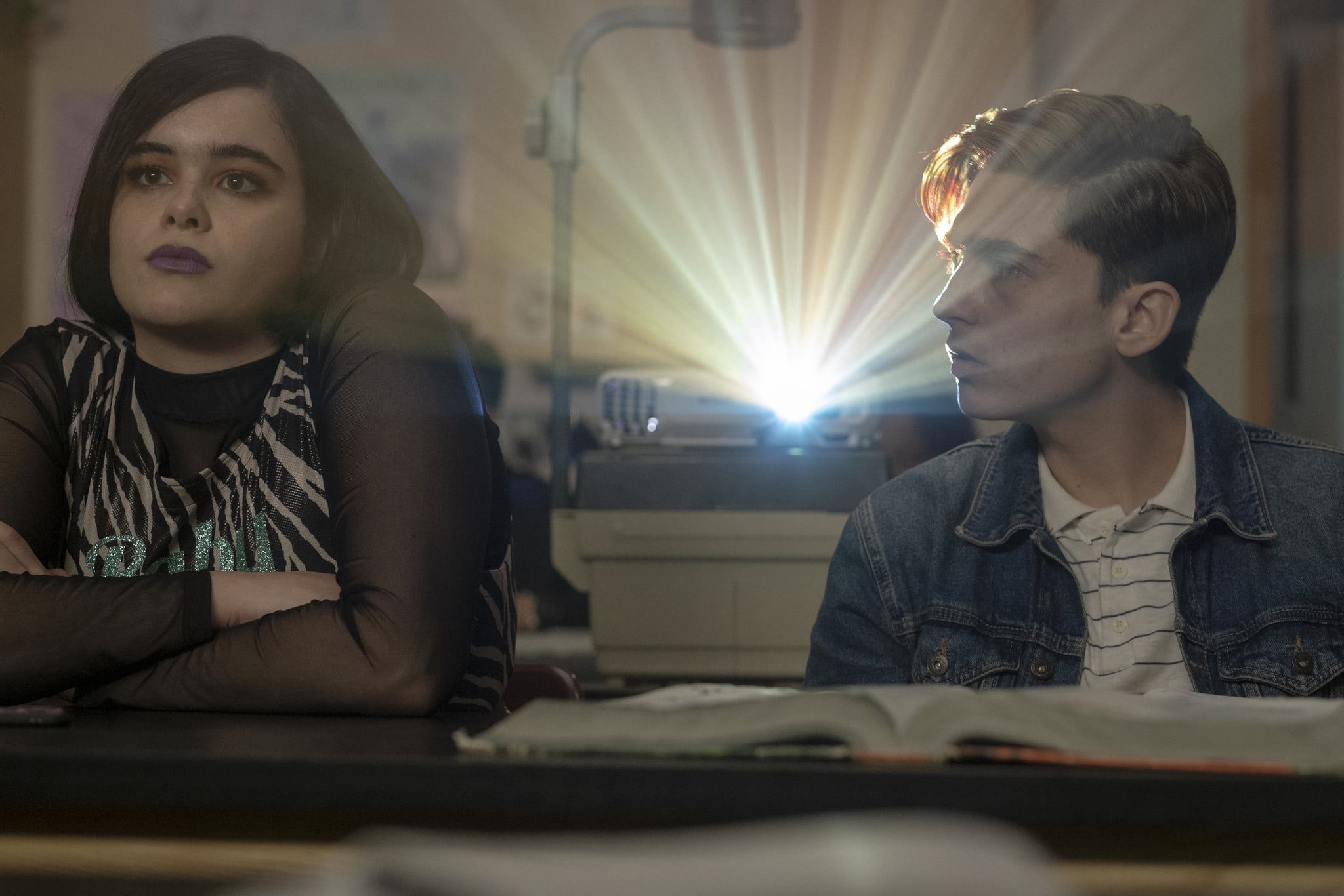 Although he's not one of the most prominent characters, Euphoria's Ethan, played by Austin Abrams, is one of the only characters on the show who is, so far, not completely messed up. The sweet geek who's crushing hard on Kat is one of the light spots in the show, and we're as charmed by him as we are by actor Abrams. Abrams's career hasn't been all sweet roles, though — his most famous role up until now was, in fact, the complete opposite.
Abrams has been acting since 2011, but mostly in guest spots and smaller roles until 2015. That year, he leaped into the spotlight thanks to a role on The Walking Dead. For nine episodes of season six, he played Ron Anderson, a fellow survivor turned villain. His arc focused on getting revenge on Rick and Carl Grimes, whom he believed were responsible for his father's death and his family's misery. Ultimately, he exited the show after that arc, but not before leaving behind a permanent reminder: his character was the one who led to Carl's famous eye patch.
Hilariously, Abrams had a brief run of highly specific typecasting that led Decider to call him "Hollywood's go-to cougar bait." In 2017, he had a role on SMILF as Casey, a college student from a rich family who sleeps with his older ex-babysitter Bridgette while his mother is away. The following year, in an episode of The Americans, he plays a college-aged government intern who's a mark for the 40-something Elizabeth, who flirts with him to get close enough to do her spy work.
This year is turning out to be a banner year for Abrams. He appears in the Hulu remake of Less Than Zero, playing a struggling college student in a role original played by "Brat Pack" member Andrew McCarthy in the 1987 original. On top of that, he filmed the new movie Chemical Hearts, costarring Riverdale's Lili Reinhart, and, of course, he's been one of the quiet breakout stars of Euphoria. He's also working with Paper Towns costar Nat Wolff on Wolff's new project, Youngest. With several projects on the horizon, the future is looking pretty bright for Abrams's career in Hollywood!
Source: Read Full Article