Idris Elba Says His Theatre Show Was Inspired By His Father's Death Amid Claims Two Women Were "Pushed Off" The Project
Idris Elba speaks onstage at a Netflix event in California.
British actor Idris Elba has published a passionate defence against allegations from two former collaborators who say they were "pushed off" a theatre project they helped create.
In a statement posted on Instagram, Elba addressed the claims made by writers Tori Allen-Martin and Sarah Henley ahead of the premiere of Tree at the Manchester International Festival on Thursday night, urging people to read his explanation of "where it all started".
Allen-Martin and her writing partner, Henley, say they created Tree alongside Elba but were later excluded. The play credits Elba and artistic director of the Young Vic, Kwame Kwei-Armah, as the creators.
Tree tells the story of a young Londoner who travels to his family's homeland in the wake of a family tragedy. Elba said the concept was conceived during an emotional trip to South Africa where he spent time as he grieved his father's death in 2013.
Describing the allegations of "plagiarism and discrimination" against the production as "offensive and troubling", Elba wrote: "My dad is from Sierra Leone and I didn't get a chance to see his birthplace before he died. The idea of going back to his village became the basis of the song Tree. This was the genesis of the album Mi Mandela that inspired the theatrical work which has become Tree. Had I never gone to South Africa this story wouldn't exist."
Mi Mandela was released in 2014, a spin-off musical project inspired by Elba's portrayal of Nelson Mandela in the film Mandela: Long Walk To Freedom. Allen-Martin travelled to South Africa on invitation from Elba to work on the project, including providing some vocals.
In response to Elba's statement, one Twitter user accused the actor of using his "dead dad" to absolve himself of blame and criticism, prompting a strong response from the actor.
"There are people in this industry who need their ankles kicked for abuse of power, Kwame or I are not them," he tweeted. "I wish I didn't mention my Dad so you couldn't disrespect someone you didn't know all because of these people who you don't know."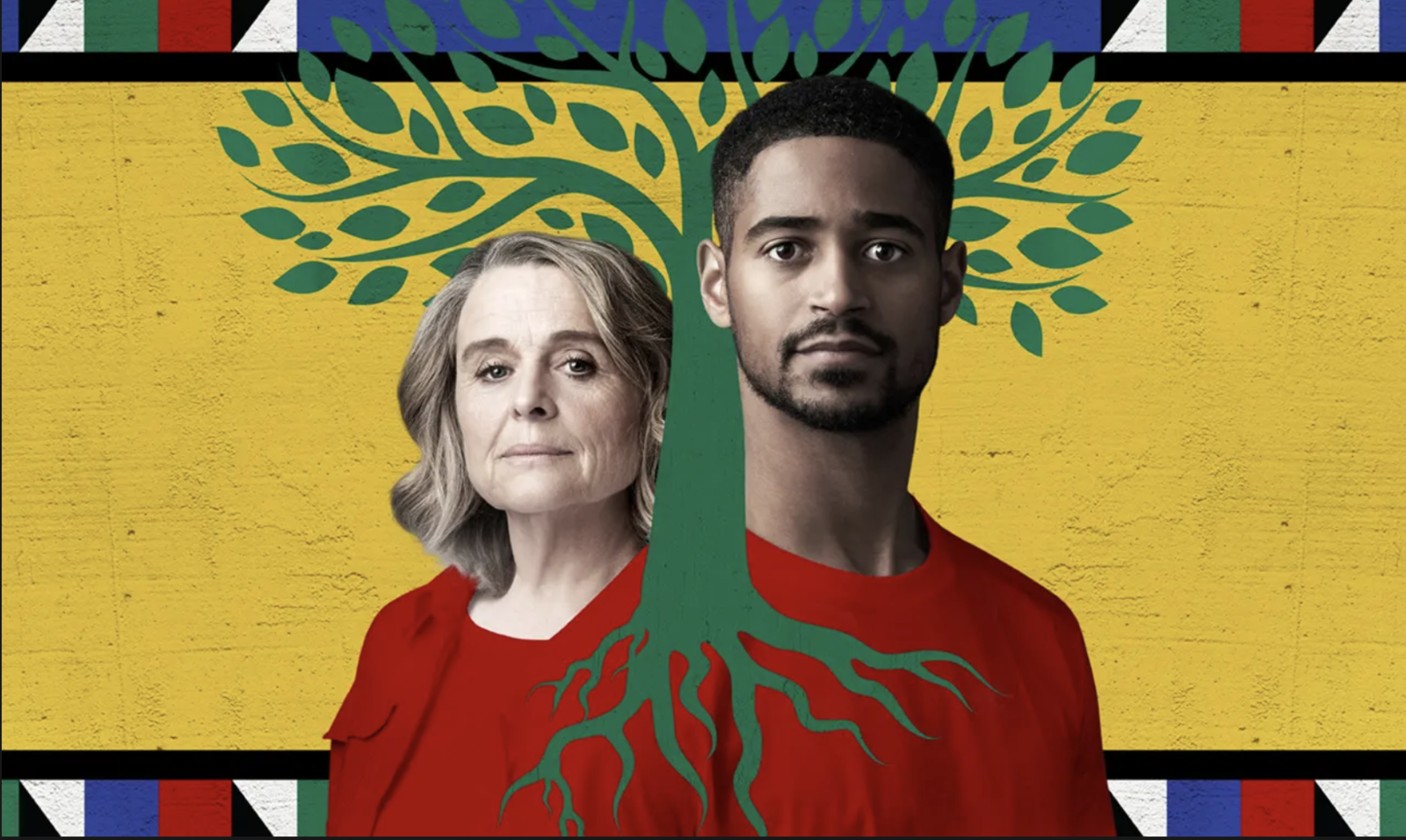 Promotional material for "Tree" starring Alfred Enoch.
The controversy over the theatre production went public on July 2 after Allen-Martin and Henley published a length article on Medium claiming they began working on the project in 2015 and until November 2018 were involved in the research, development, and scripting of the play's first draft.
They claim they only became aware that the production was moving ahead without them after seeing an Instagram post about it.
Elba denies this, and said that following a series of creative workshops and pitching for producers and financiers, it was decided that the play needed to go in another direction. Kwei-Armah came on board in May 2018 as part of a partnership with the Young Vic and Manchester International Festival.
"As new ambitions started to be proposed as the jumping off point for development, Tori & Sarah decided they didn't want to pursue the early thoughts and declined to work any further on the project," Elba claimed.
He added: "Rightfully as they were part of the original journey, among many others, we have acknowledged Tori and Sarah in the foreword of the programme."
Henley told BuzzFeed News: "They basically wouldn't acknowledge our input into the project, they offered us a 'with thanks to' credit which we think sort of sounds like we made the sandwiches for rehearsals or something as opposed to four years of work on it."
Both writers dispute claims they declined to work on the project, telling BuzzFeed News that they had instructed their agents to continue to negotiate on their behalf.
The two women published their Medium post alongside a crowdfund to help raise money for £5k legal costs. They've since raised more than £13k and say they will invest the leftover money into Burn Bright, an organisation they have set up to support women writers through mentoring, bursaries and a community forum.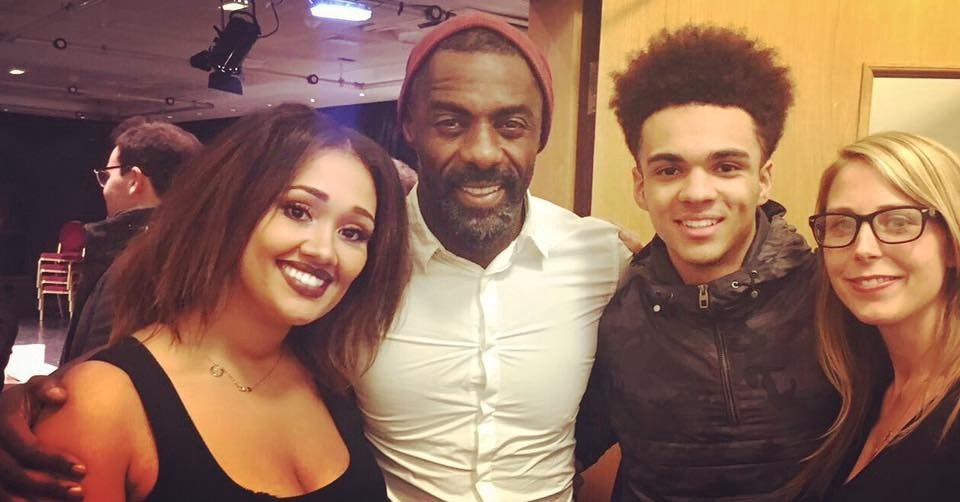 (L-R) Tori Allen-Martin, Idris Elba, actor Tristan Waterson and Sarah Henley.
Speaking with BuzzFeed News, the writers expressed their concerns about the impact their decision to speak out could have on their career prospects.
"I've got a few things in the diary this month and I'm just watching my inbox to see what happens, will they still happen?" Henley said. "I do fear that and I hope it's all worth it."
Allen-Martin added: "I feel quite crippled by fear but that can't be a reason to stop us from being truthful and I hope we've walked into it, time will tell and we'll be an example I guess and I hope it's in a positive way."
In a joint statement, the Young Vic, Idris Elba's production company Green Door, and the Manchester International Festival said: "Whilst we appreciate that they were involved in exploring ideas for a project based on Idris' original concept, the truth of the matter is that MIF and Green Door did not feel their proposed direction was artistically viable.
"It was decided by these producers that the show needed to go in a very different direction with a new writer attached, using Idris Elba's original concept as the starting point. Several offers were made to Tori Allen-Martin and Sarah Henley to discuss the future of the show, and how the producers could continue working with them, which they declined."
Ade Onibada is a junior reporter at BuzzFeed and is based in London.
Contact Ade Onibada at [email protected]
Got a confidential tip? Submit it here.
Source: Read Full Article