Dior Heads to Egypt, Milan Fashion Week Prevails and Ye Feuds With adidas and GAP in This Week's Top Fashion News
This week, the fashion world had quite a lot to say. Milan Fashion Week entered full throttle, with premier Houses including Gucci, Fendi and
Sean Gallup/Getty Images
Designer Kim Jones announced that he will present his upcoming Dior Men's Pre-Fall collection in Egypt on December 3. The runway will stake claim in the foreground of the Giza Pyramids near the nation's capital, Cairo, marking the French House's latest destination show. According to a statement obtained by WWD, "the celestial collection celebrates a lifelong passion for travel."
Jones spent his childhood years in Botswana, Tanzania, Ethiopia, Kenya and Ghana, so the show will naturally honor his long-standing connection to the continent. The lead visionary has a penchant for staging Men's Pre-Fall collections abroad; following his appointment as creative director of Dior Homme in 2018, Jones carried the House tradition with runways in Miami and Tokyo. Last year, he revived the pre-COVID custom with a show in London.
Gucci, Fendi, Prada and More Presented SS23 Collections on Milan Fashion Week's Runways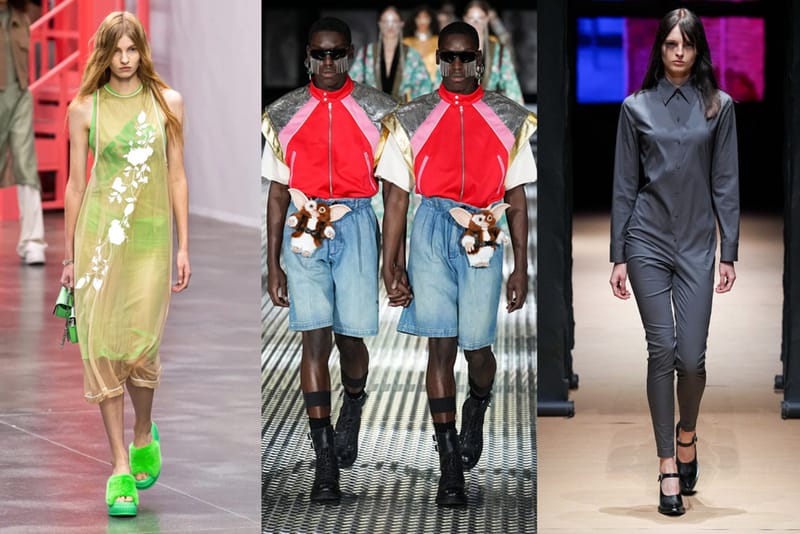 Salvatore Dragone/Filippo Fior/Gorunway.com
Milan is home to some of fashion's biggest players, and so far, this fashion week is proving the Italian city's unequivocal influence on the industry at large. Among the Spring/Summer 2023 standouts, Gucci presented a "Twinsburg" collection on a legion of identical twins; MM6 Maison Margiela revealed a Salomon collaboration; Raf Simons and Miuccia Prada offered up an eery womenswear line for Prada; Diesel masterfully reinvented denim, and Kim Jones fitted Fendi in green. Above all, though, each runway let Italian craftsmanship bubble to the forefront.
Milan Fashion Week runs until Monday, September 26. For a full look at the latest Italian runway shows, peruse Hypebeast's show coverage from the ongoing showcase.
Off-White™ Readied Virgil Abloh's Collaborative Capsule With Pro Skater Sal Barbier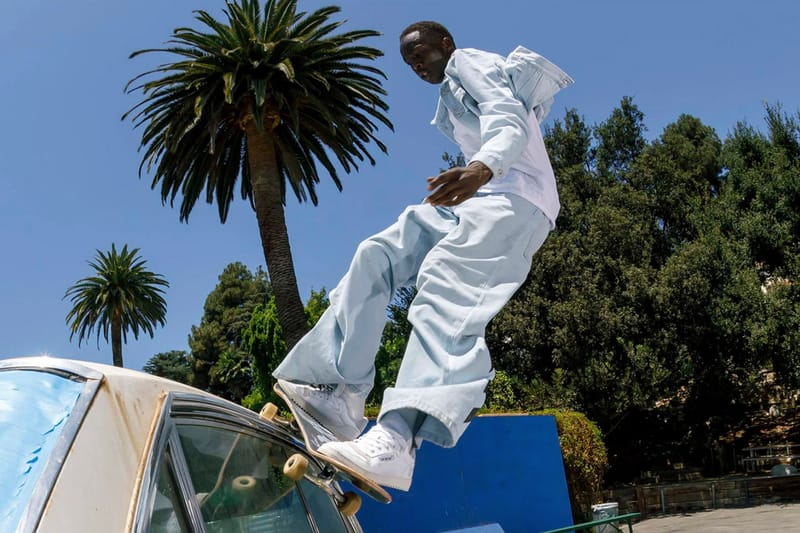 Grant Brittain/Off-White™
Before he tragically passed, Off-White™ visionary Virgil Abloh worked alongside pro skater Sal Barbier on a pipe-ready capsule collection. The range, released earlier this week, includes a bevy of youthful apparel, merging Barbier's distinctive designs with signature Off-White™ emblems.
Courtesy of Barbier, the brand's classic arrow motif appears entangled with a mean-looking rattlesnake illustration in an all-grey colorway, across the collection. Dark blue hoodies, sweaters and T-shirts don the slithering symbol, and striking chromatic strips decorate denim ensembles with an unexpected dose of color. Additionally, the collection includes a pair of black and white sneakers, as well as a dark blue baseball cap.
The Off-White™ c/o Sal Barbier collection is now available to shop on the brand's website. Peruse the full collaboration here.
The Plot Thickened in Ye's Battle Against adidas and GAP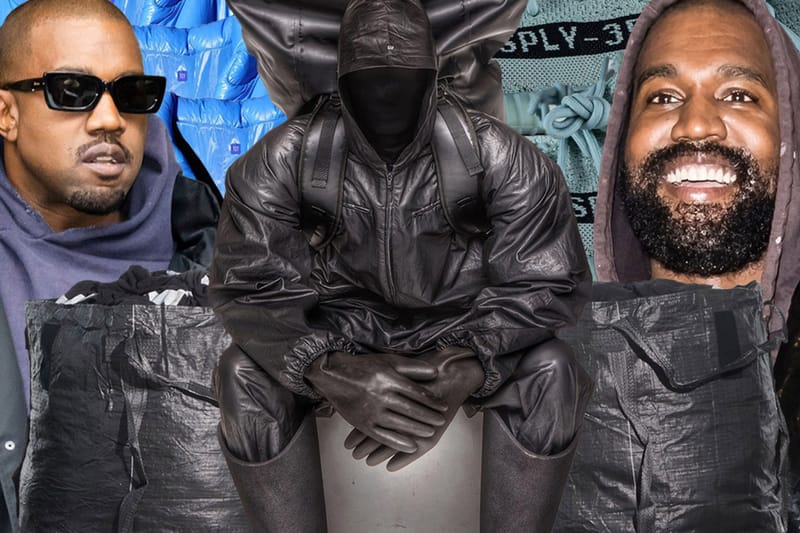 Sammy Su/Hypebeast
The saga continues.
Though Ye revealed that he terminated his partnership with GAP last week, YEEZY is still locked under strict limitations from the company, according to a document shared on Ye's Instagram, titled "Summary of Restrictions on YEEZY Standalone Activities."
The restriction notice, released on Monday, applies to YEEZY's licensing and endorsing agreement with adidas and its strategic agreement with GAP. It reads, "Neither YEEZY nor Ye may use, wear, sponsor, promote, market, advertise, endorse, design, manufacture, license, sell or provide consulting services with respect to any of the following products under the YEEZY Trademarks or Ye's likeness or any other identifiable attribute, feature or indica of Ye." Following, the document lists the entire YEEZY catalog, including footwear, streetwear and accessories.
On Thursday, Ye shared a slew of screenshots from his conversations with adidas representatives before publicly outlining an offer to the company. On his Instagram Story, the CEO presented adidas with a non-exclusive manufacturing and distribution partnership deal, under which the athletic label would receive a royalty of 20% on net profits from generated sales.
Ye's feud with adidas and GAP remains ongoing. Stay tuned for further updates.
Neymar Jr. Dropped a New Collection With

Puma

Football superstar Neymar Jr. joined forces with PUMA on another apparel and footwear collection — this time, sourcing inspo from the athlete's home country of Brazil. Among the range, the duo welcomes myriad premium basics, including a bomber jacket, mock neck crew, jacquard tee, relaxed tee, track pants and jacquard shorts. Footwear arrives with new takes on the PUMA Slipstream and the PUMA Leadcat, while accessories include a backpack, crossbody bag and two headwear offerings. Notably, the collection unites under a motif referencing three bird tattoos on the left side of Neymar Jr.'s neck.

"Since joining PUMA, they have been bringing a lot of my personality into the collections," Neymaer Jr. said on the partnership. "They are authentic pieces, with cheerful colors and references from my daily life, such as tattoos. This tropical collection was also created to remind me a little of the atmosphere of Brazil and who I am as a person."

The collection is now available to shop via PUMA and select retailers, with prices ranging between $28 USD to $150 USD. Explore the full collaboration here.

Moncler Announced a 70th-Anniversary Show at Milan's Piazza del Duomo

Pavlo Gonchar/Sopa Images/Lightrocket/Getty Images

On Tuesday, Moncler disclosed plans to take over Milan's historical Piazza del Duomo with an honorary artistic spectacle celebrating its 70th anniversary. The show, directed by avant-garde Frech choreographer Sadeck Berrabah, will take place at 9 p.m. on Saturday, September 24, kicking off a 70-day program of special events and brand experiences across the globe.

Billed under the tagline "Extraordinary Forever," the brand's larger 70th-anniversary fete has much more to offer. Among the commemorative activations, the imprint is preparing to introduce seven reinterpretations of its revered Maya jacket from some of fashion's finest talents, including Thom Browne, Hiroshi Fujiwara, Rick Owens, Pierpaolo Piccioli, Francesco Ragazzi, Giambattista Valli and Pharrell Williams. Each new silhouette will arrive in one-by-one drops beginning October 15.

Brad Pitt Unveiled His Own Skincare Line

Michael Tran/Afp/Getty Images

Brad Pitt announced his very own genderless skincare line, dubbed Le Domaine, revealing a slate of products made with an unexpected ingredient — grapes — from his vineyard property Château Miraval.

In an interview with Vogue, the 58-year-old multihyphenate promised that the brand offers a new "science-meets-nature line of genderless skincare essentials." Developed in partnership with the Perrin family, the innovative line prides itself on utilizing grape-based antioxidants — specifically, the GSM10 — to differentiate its Cleansing Emulsion, Serum, Cream and Fluid Cream products. Allegedly, the exclusive molecule helps with aging and acts as a powerful antidote to oxidative stress.

Harris Reed Was Named Creative Director of Nina Ricci

David M. Benett/Dave Benett/Getty Images

On Wednesday, Nina Ricci appointed Harris Reed as its new creative director. The path-forging, 26-year-old visionary, known most notably for fashioning the likes of Harry Styles, Iman and Lil Nas X, will join the House as its youngest-ever lead designer. Notably, Reed will show his first collection for the label in early 2023.

"I am honored to be joining the house of Nina Ricci, with its treasure chest full of glamour, history and power ready to be explored. I am truly excited to challenge the landscape of what femininity means across fashion and beauty in such an iconic house," Reed shared in a statement.

The announcement follows the departure of Nina Ricci's previous creative directors, Lisi Herrebrugh and Rushemy Botter, in January.
Source: Read Full Article