Cozy up with Magniberg's New Mohair Blankets
Swedish brand Magniberg is committed to keeping you warm this winter, with a drop of thick mohair blankets that feature patterns based on the pinstripes seen on Wall Street shirts.
Collectively titled "Lady Blankets", the range makes use of pink and blue tones. Each has been handcrafted by a family-owned mill named Lena Rewell Textile Studio, which has a history of textile production dating back to 1962. Available in an edition of only 100, each of the blankets features thick fringing, and soft, fluffy surfaces.
"A blanket should be a thing of comfort, of beauty even. It should be softer, heavier, fluffier, and decorative," says Bengt Thornefors, founder of Magniberg. "When we found the mohair blankets by Lena and her small family-owned company, I knew we had found the one, the original. We just had to work with her."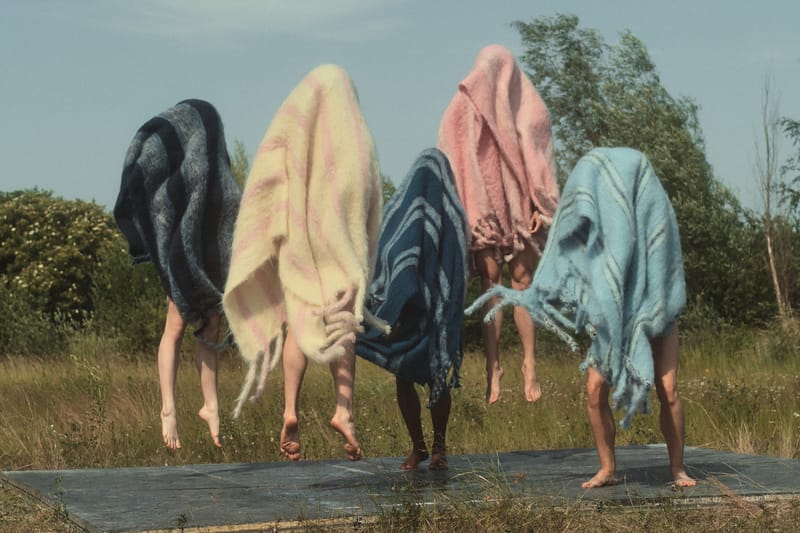 Casper Sejersen
To coincide with the launch, the brand commissioned artist Casper Sejersen to create a short film. Titled "Garden of Lust",the 10-minute piece is intended as a window into the intersection of creative disciplines. Through the choreographed sequences, it presents Thornefors' life-long interest in ballet – with dancers from the Royal Danish Ballet and Copenhagen's Tivoli Ballet acting out the narrative. Composer August Rosenbaum was behind the score. "I'm fascinated by ballet and have a secret fantasy about becoming a ballet dancer. Maybe in another life?," Thornefors says. "Casper Sejersen knows about this and envisioned my dream about dance, through creating a beautiful film featuring ballet; bodies, and blankets morphing into shapes."
Magniberg's Lady Blankets are available to purchase now from the store's website, and are priced at €1,199 (approximately $1,194 USD). For more homeware, check out the new Nike Swoosh blanket, set to make a comeback in time for winter.
Source: Read Full Article