Camper's FW22 Collection Signals More Cutting-Edge Design and Playful Color Theory
From its beginnings with the brown, wing-tipped Camaleon brogue, to the 1982 fluorescent runner and later, the sculpted Cornucopia strapped heel, an unconventional and slightly eccentric design code has always been part of Camper's DNA. Now, nearly 150 years on, the brand looks back at some of its most iconic original models in a careful reimagination for its Better Fall/Winter 2022 collection.
Led by creative director Achilles Ion Gabriel, the new collection is modeled around his distinctive flair for bold color pairings. Like the conceptual Kobarah synthetic heel that became the must-have sandal last year, it's the unique, paint-dipped Junction lace-up that stands out in this year's range. The unisex model exemplifies the imaginative ideas driven by Gabriel's CAMPERLAB experience that have become part of the footwear label's evolving new-age identity.
In the collection, Camper's 1988 TWINS loafer makes a three-way return. For the Cut-outs men's offering, it is redesigned in a chunkier leather silhouette, while the women's model is more sleek with a square toe box. The final iteration comes in the form of a patch-worked Karst sneaker that is brought together with ties and straps. In an ode to its original mismatched attribute, they come splashed in alternating pastel blue, yellow and orange patches with one model appearing almost clownlike in all-over blue, red and green accents. 1 of 6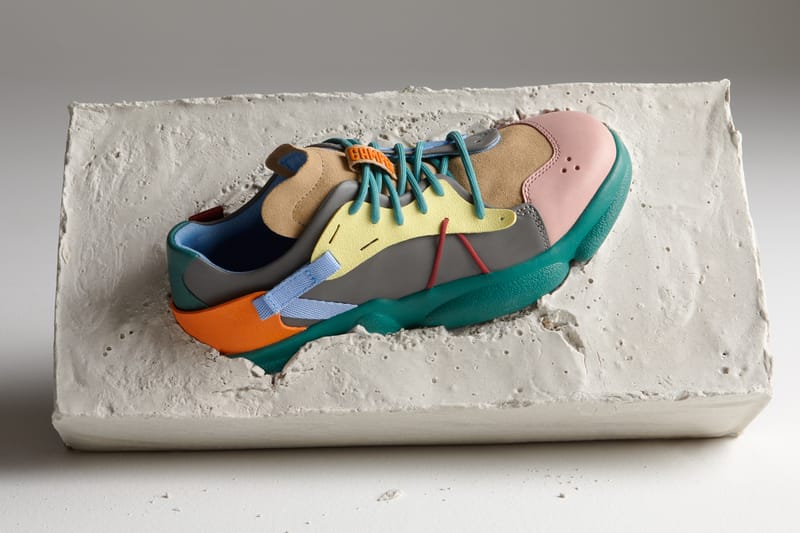 Camper2 of 6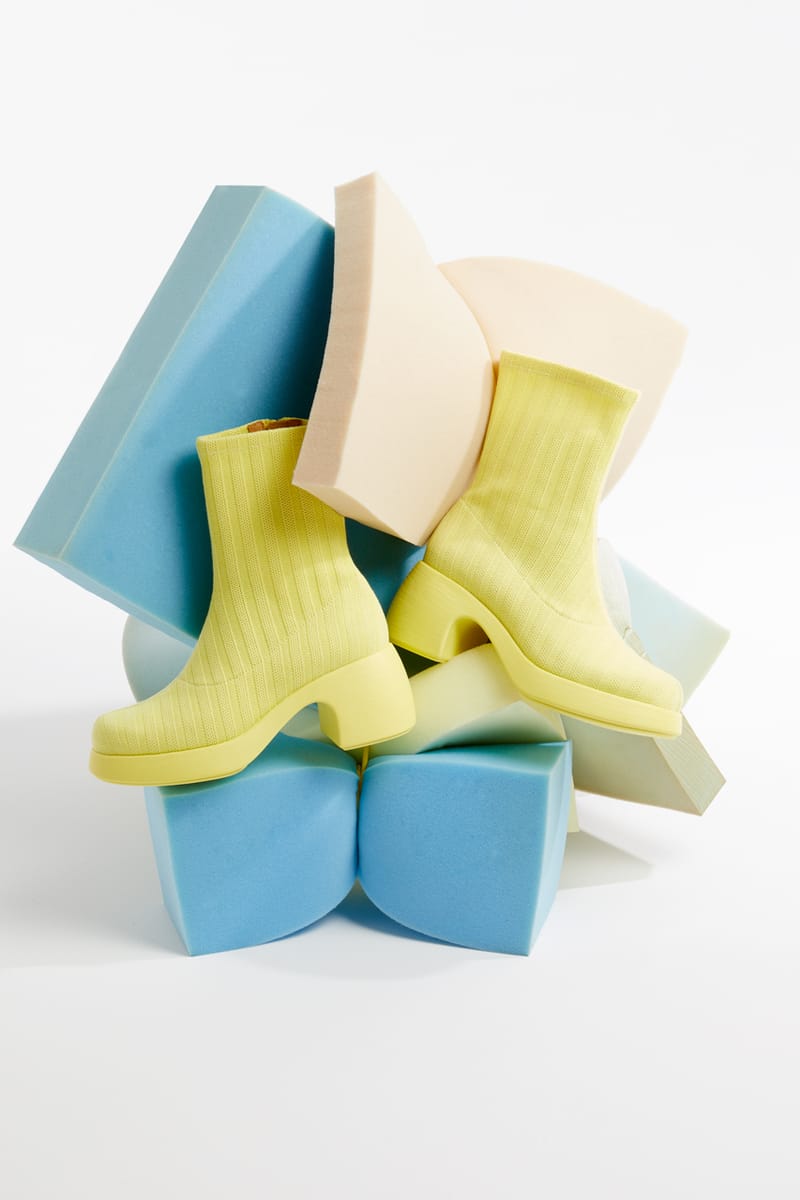 Camper3 of 6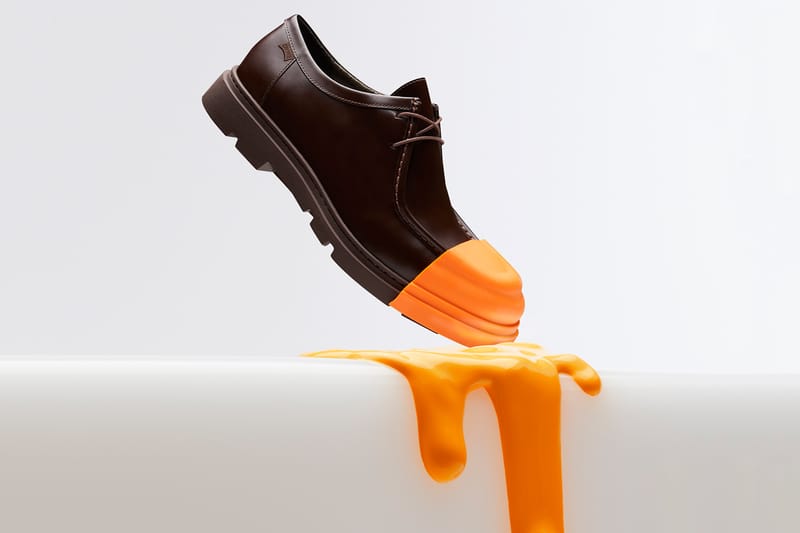 Camper4 of 6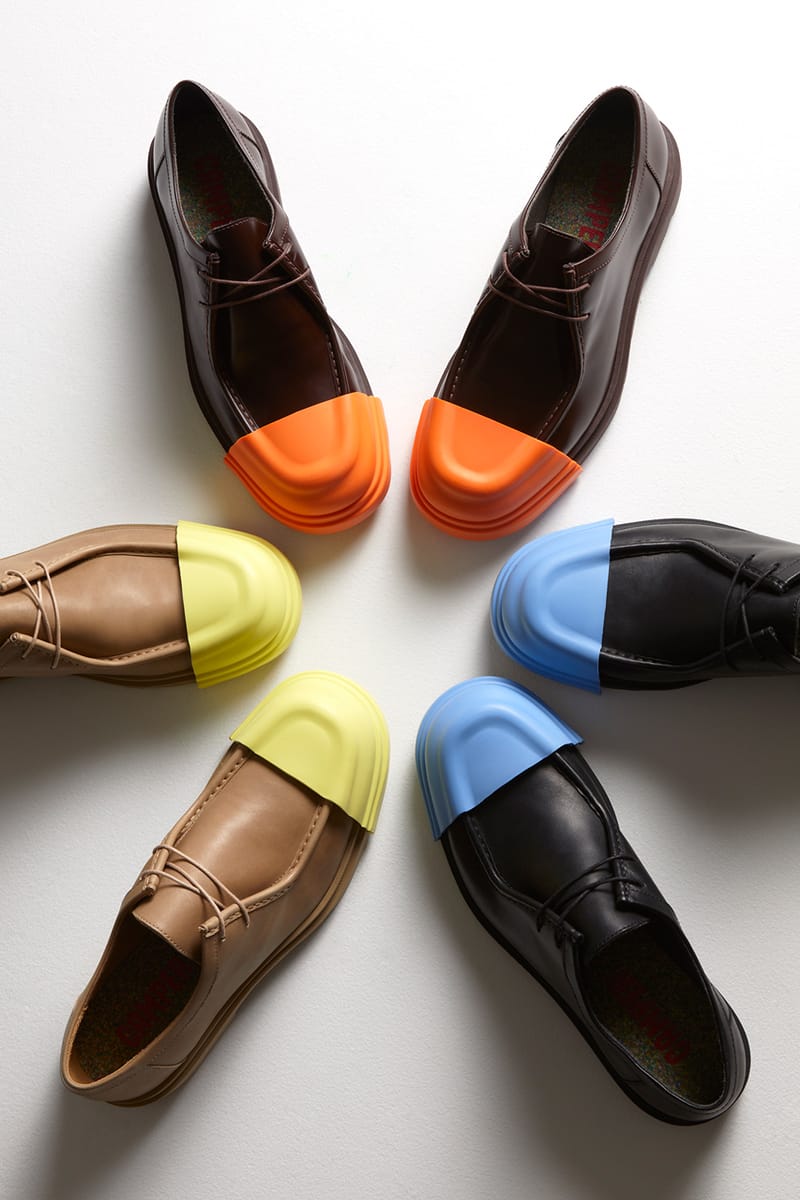 Camper5 of 6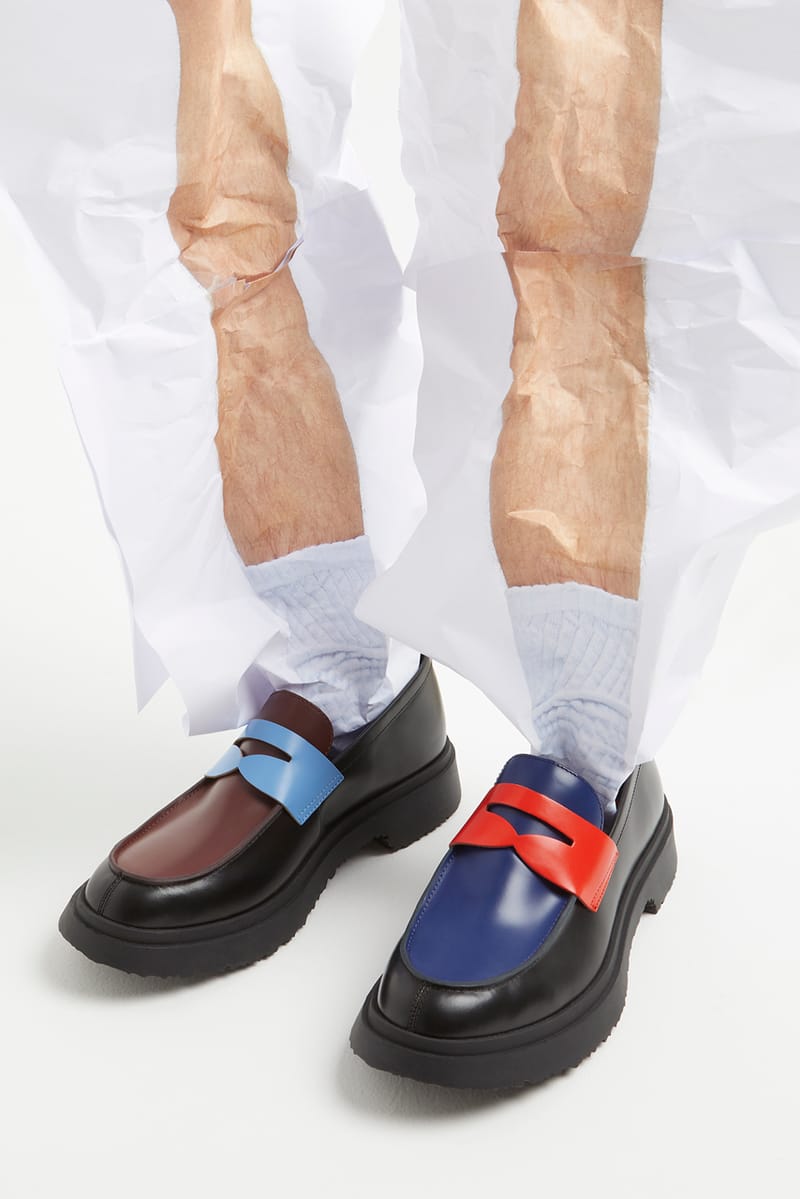 Camper6 of 6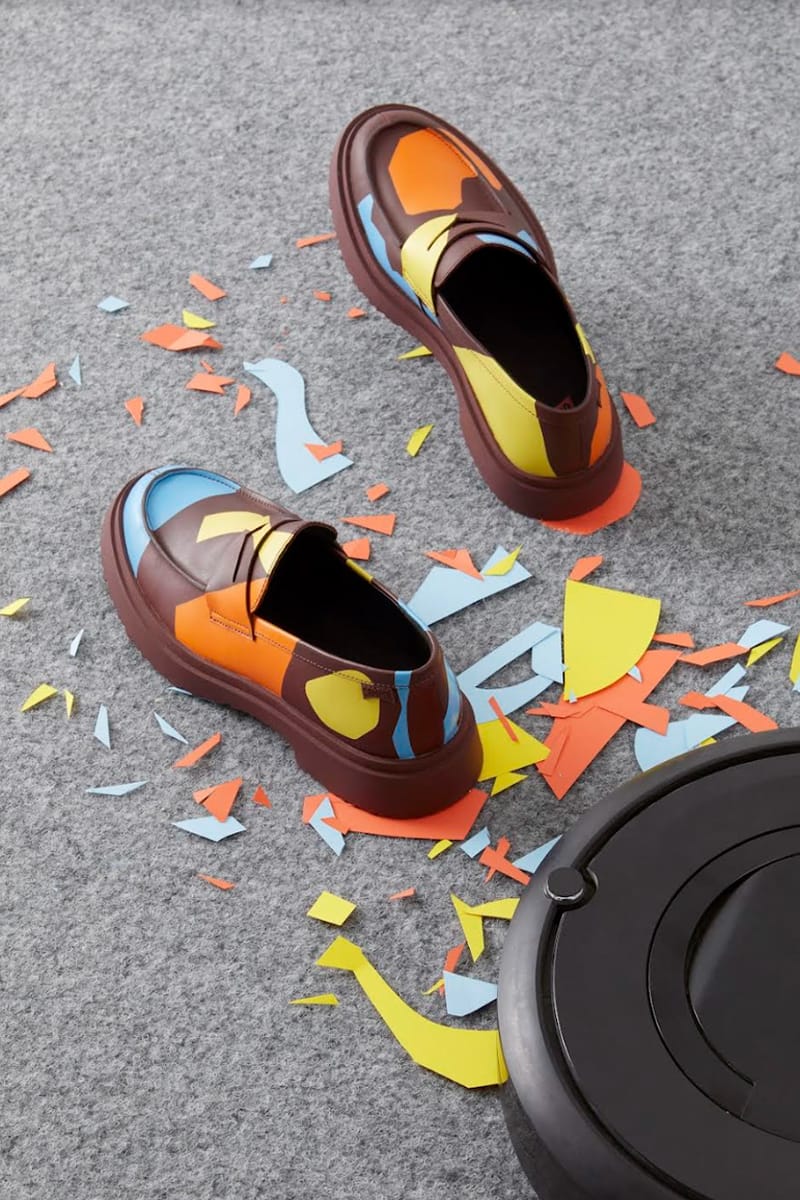 Camper
Surrounded by natural mediterranean reserves, Camper's Mallorcan headquarters and design base has also played a big part in emphasizing the need for more sustainable and ethical shoemaking practices. Across the playful array of FW22 shoes, a number of sustainable fibers made from hemp, coffee, wood pulp and sugarcane are woven to create environmentally friendly yet durable materials such as the leather-look MIRUM®.
Camper rounds off the eclectic collection with a set of heeled shoes, all molded to unorthodox dimensions. As the Thelma brogue and Milah boot take on large platforms, the mid-length Dina gives the look of a sock stacked onto a kitten heel. They tie into Camper's overall mission to bring the unexpected to footwear and spark intrigue in the fashion industry.
Take a closer look at Camper's Fall/Winter 2022 collection in the gallery of images above. The latest offering is available to buy now online and in stores worldwide.
Source: Read Full Article