An Asylum Officer Said She Won't Enforce 'Immoral' Asylum Standards At The US-Mexico Border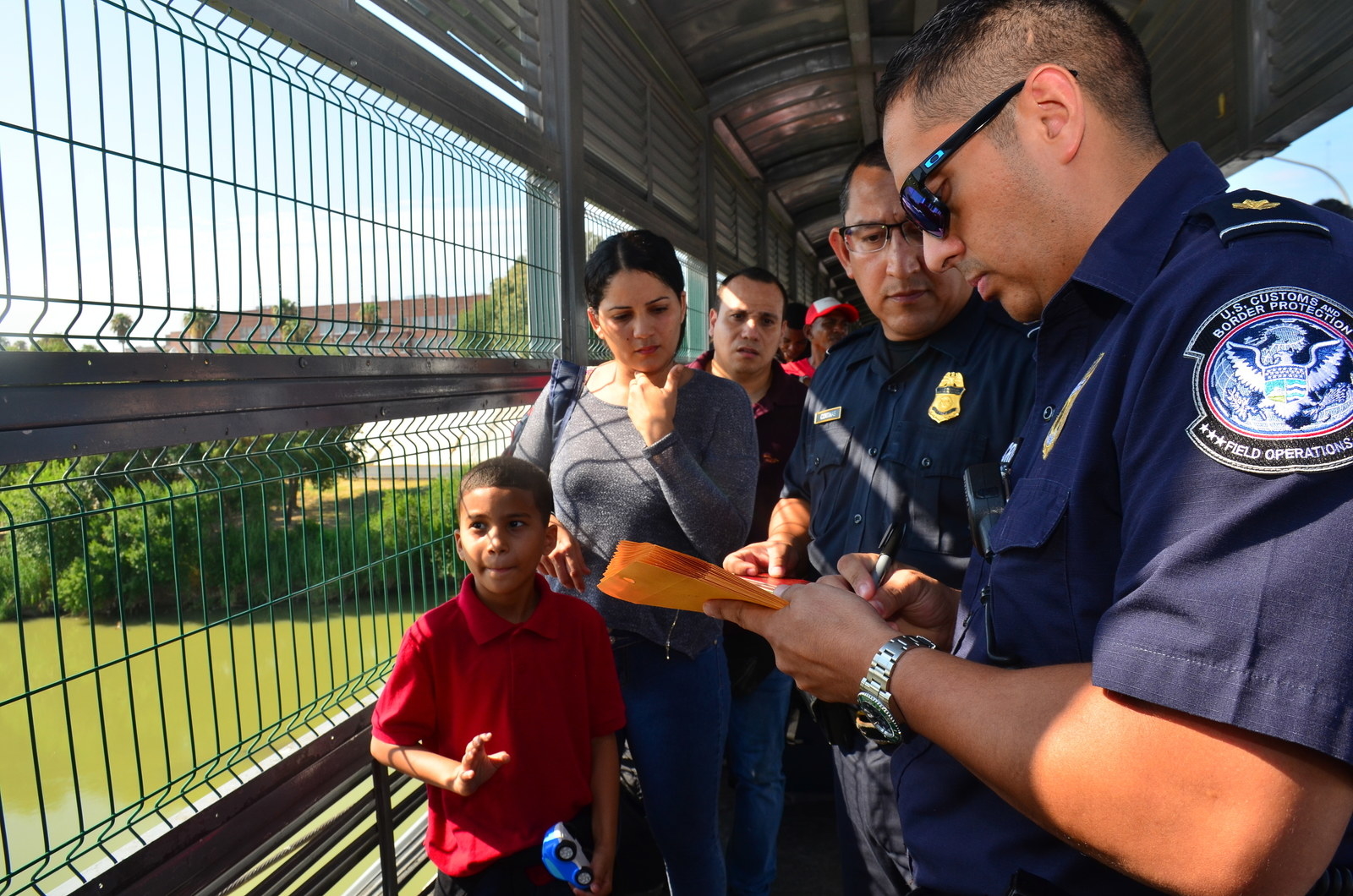 US Customs and Border Patrol agents process a Cuban family who traveled through Mexico to seek asylum in the US.
At least one asylum officer won't enforce a new regulation that ended asylum protections for hundreds of thousands of Central Americans and other immigrants, calling the change illegal and immoral.
The asylum officer spoke with BuzzFeed News on Tuesday, detailing a chaotic rollout of sweeping, unprecedented changes to the asylum policies that she works with often. Like other Americans, she learned of the changes Monday morning via news reports.
"I was horrified," she said. The officer added that she received no official word on the change until an email was sent Monday night from the head of US Citizenship and Immigration Services' asylum division with guidance. The email was detailed to BuzzFeed News.
"I saw it right as I was coming to work," she said. "We're all aghast."
Through a regulatory change, the US will end asylum protections for any individual who crosses through a third country but does not apply there for protection before reaching the US southern border. The ban will not just apply to Central Americans, but scores of other immigrants who are not Mexican and travel through Mexico to reach the US border. Advocates challenged the ban in federal court on Tuesday.
It's the latest move by the Trump administration to not only restrict protection for those seeking refuge, but to force some asylum officers to carry out policies they don't agree with. Administration officials have said the policy is necessary to stop the high numbers of families crossing the border in recent months. The asylum officer BuzzFeed News spoke with said she refuses to enforce the policy.
"It's facially illegal. I mean I don't personally plan to [enforce it]. If it's not enjoined….I will ask for other duties I guess," said the officer, who requested anonymity because she was not authorized to speak publicly on the matter. "I need this job, but my oath of office won't allow me to make adjudications contrary to the law."
Among other officers, she added, the mood was similar: "Everyone seems to think it's racist and illegal. I seem to be the only person that is unwilling to continue. Everyone expects an injunction."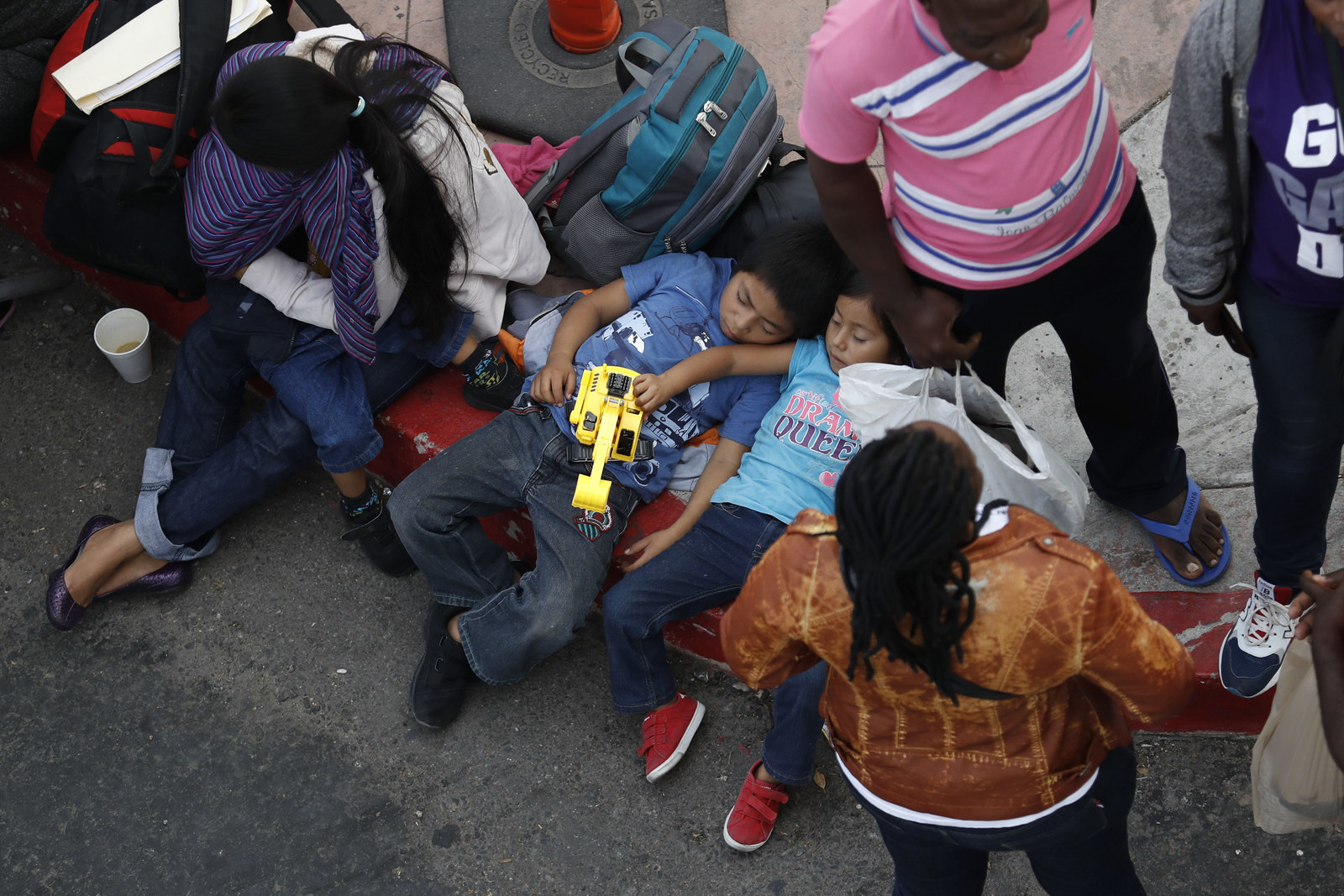 People wait to apply for asylum in the United States earlier this month in Tijuana, Mexico.
Officers across the country are sent to the border to handle initial screenings for asylum, called credible fear screenings. These screenings have come under fire for being too lenient by the Trump administration, which argues that many people later end up getting denied asylum in immigration court. Advocates say that the low threshold of the screening has been mandated by Congress. The screening is the first step in a long process to applying for asylum within the US.
Under the new policy, which went into effect Tuesday, asylum officers must consider in the initial screening whether the individual passed through a third country to get to the southern border and did not apply for protection — if the immigrant failed to do so, then they will be denied. In that case, the immigrant can apply for more limited protection, which can be more difficult to obtain.
The officer said she's been thinking about how the ban will affect those who fit the characteristics of people she's cleared in credible fear screenings before: political dissidents from Africa, teens fleeing gang violence and domestic abuse in Central America, and countless others.
"They're supposed to hang out in Mexico now?" she said, pointing out that Trump himself has tweeted how dangerous the country is. "It's immoral."
In many ways, the officer's sentiments highlight the concerns among asylum officers during the Trump administration.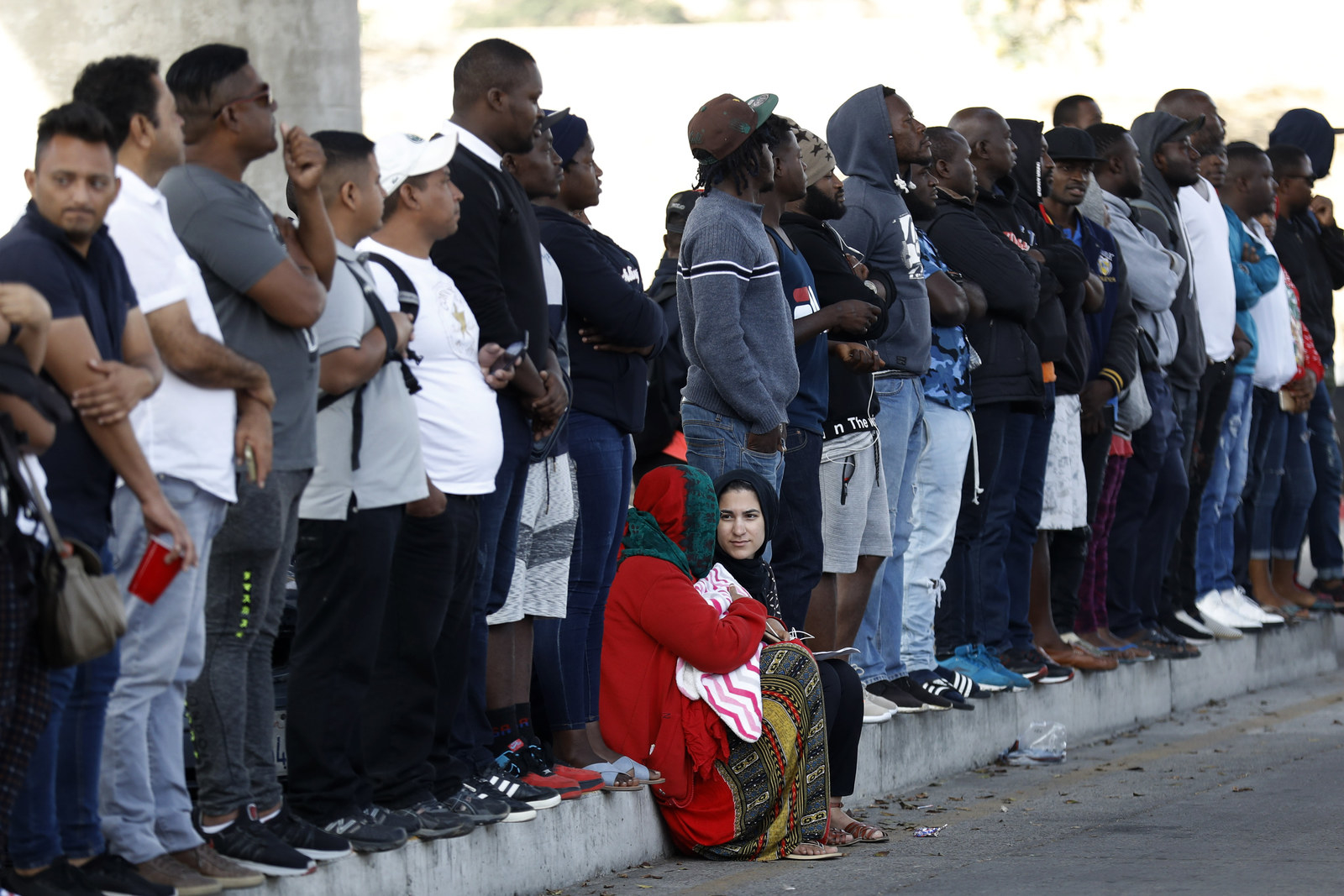 People wait to apply for asylum in the United States earlier this month in Tijuana, Mexico.
Earlier this year, asylum officers carried out another unprecedented policy: keeping people applying for asylum in Mexico while they wait for their hearings to be processed in the US. A judge blocked the policy earlier this year, before an appeals court allowed it to continue as the case continued to be argued. Since then, the administration has expanded the policy across the southern border and thousands more people have been ordered to remain in Mexico.
In late June, the union representing asylum officers urged the federal judge panel to block the policy in an unprecedented filing, calling the directive "fundamentally contrary to the moral fabric of our nation."
Meanwhile, for the asylum officer who spoke with BuzzFeed News, it's come time to start looking for other jobs. In recent weeks, she's been too embarrassed to say she works for the Department of Homeland Security.
"Before maybe last year, no lay people knew anything about asylum, except maybe like communist defectors in the '80s. Now everyone knows and everyone has an opinion," she said. "Our current 'leadership' has the idea that asylum is a loophole, which is offensive to American ideals, our own law, international obligations, and all of the asylum officers who took this job to help people, and of course [it's] an insult to everyone seeking protection."
More on this
Central Americans Who Travel Through Mexico To The US Will No Longer Qualify For Asylum

Hamed Aleaziz · July 15, 2019

A New Bill Would Provide Free Legal Representation For Asylum-Seekers Who Need It

Kadia Goba · 8 hours ago

Immigrant Asylum-Seekers May Get Less Time To Prepare Their Cases Under A New Trump Administration Rule

Hamed Aleaziz · July 9, 2019
Immigration
Hamed Aleaziz is a reporter for BuzzFeed News and is based in San Francisco.

Contact Hamed Aleaziz at [email protected]

Got a confidential tip? Submit it here.
Source: Read Full Article