According to Issa Rae, Insecure Season 5 Will Be All About "Grounding and Rooting Oneself"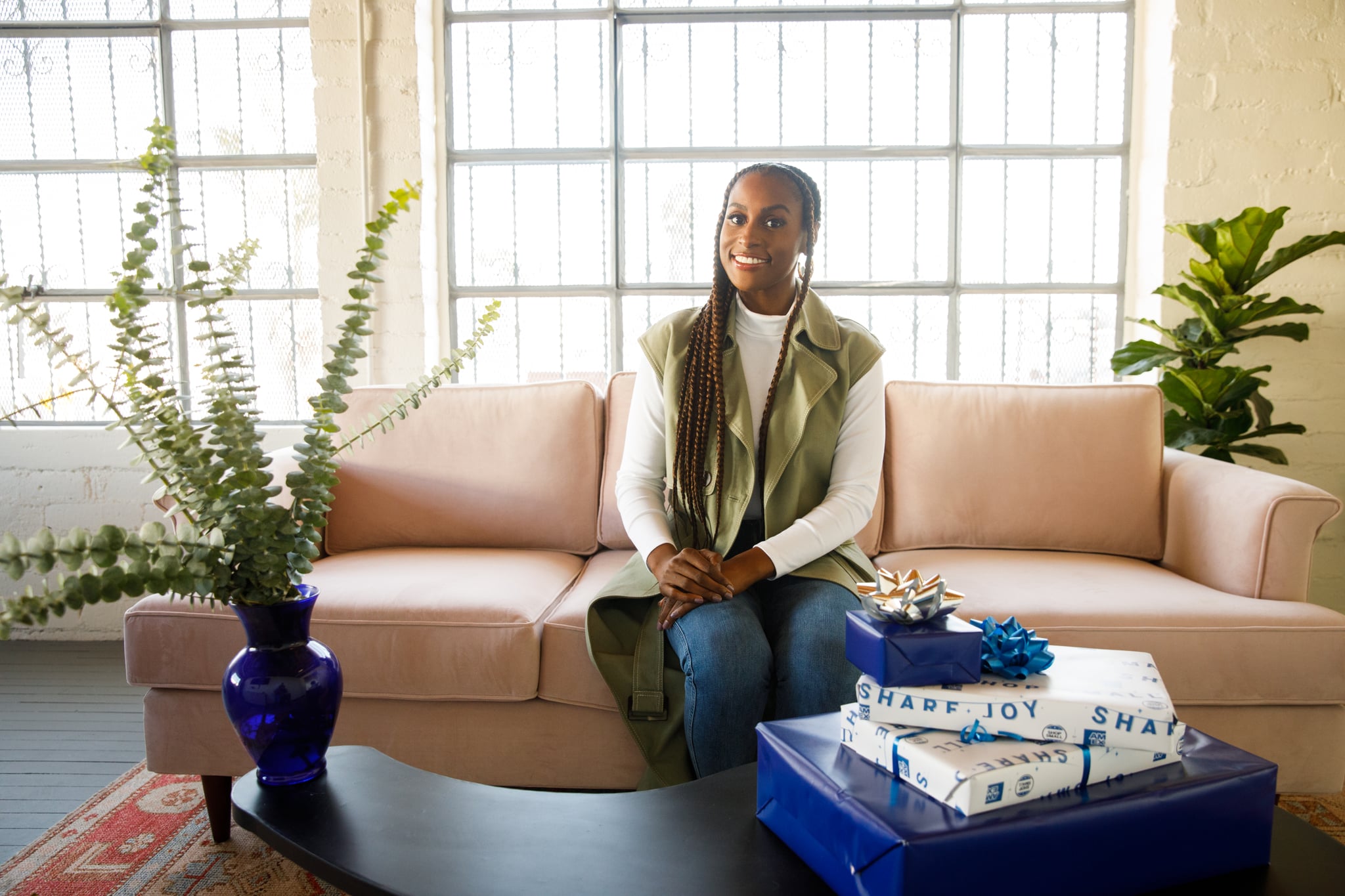 Image Source: Photo Courtesy of American Express
Issa Rae is paying it forward this holiday season. The 35-year-old actress, producer, and entrepreneur has teamed up with American Express for its Small Business Saturday campaign to support local businesses ahead of the annual event on Nov. 28. Throughout the year, small-business owners have stood tall against adversity and pivoted their operations to support communities and essential workers, and Rae knows they need our support now more than ever.
"Anything that I can do to highlight and help the struggling small businesses, the struggling small Black businesses in particular in my neighborhood, I'm all for doing," she told POPSUGAR on Nov. 23. "I don't think people understand that it is really up to us. It is up to consumers, it is up to you, as a fan of whatever small business you support, to talk about it, to boast about it. If you're not telling people about these businesses, they die. So, it's really just about being a loyal customer and spreading the word about your favorite places."
One of Rae's favorite places to shop and support is a plant shop in LA called Queen Boutique. "[Owner Amorette Brooms's] story is really inspiring to me, because she literally had to shift during the pandemic to just have a business and to make her business 'essential,'" Rae said. "And that kind of experience is unfortunately so necessary during this unprecedented time."
https://www.instagram.com/p/CFNuHTcMfER/
In addition to supporting small businesses, Rae has been using this time at home to focus on her work, specifically season five of HBO's Insecure. Back in September, Rae announced on Instagram that production had already begun by sharing a photo of her virtual table read, writing, "Season 5 Table Read. Different."
When I asked Rae what she thinks loyal fans will be most excited about this upcoming season, she didn't divulge too many details, but she did assure me that viewers will relate. "What I definitely didn't want to do is highlight the pandemic, but I think we're successfully staying away from that because we're living through the pandemic now, and the last thing I want to do is make or watch a TV show that deals with that," she said. "I think we've done a good job of paralleling it in a way where it's not about that, but it also just relates to where we are generationally and some of the subjects and things that most concern us right now. It's really about grounding and rooting oneself."
Even though we won't be getting a pandemic storyline on Insecure, Rae believes her character, Issa Dee, would thrive if there were one. "I know that Issa and Molly [Yvonne Orji] would have a bubble together. Tiffany obviously has a family," she said. "Since [Issa] still is an awkward Black girl at heart, I think the most ideal situation to be in is to be Zoom dating because you could just accidentally hang up on people. You're not stuck with them for the entire hour or two that you have to go out — these are prime conditions for socially awkward people."
So, what's actually next for Issa in season five? Rae told me she just wants her character to be "comfortable." She said, "I don't think we've ever seen her be that, and I think that's part of her journey and part of so many of our journeys. We've always talked about this show as being a journey to get these characters to a place where they're secure with their insecurities, and so that's what I want for her, whether that's through her man, through her passion. Whatever it is, I just want her to find her footing and be OK — and also not broke."
Source: Read Full Article