26 Of The Most Unique And Beautiful Small Towns In America
There are two types of people in this world: One type thrives in big bustling cities, and the other enjoys peaceful, slow-placed small town life.
So we asked the BuzzFeed community to tell us their absolute favorite small towns in America. Here are some of their responses and the places that belong on your travel bucket list.
1.
Ogunquit, Maine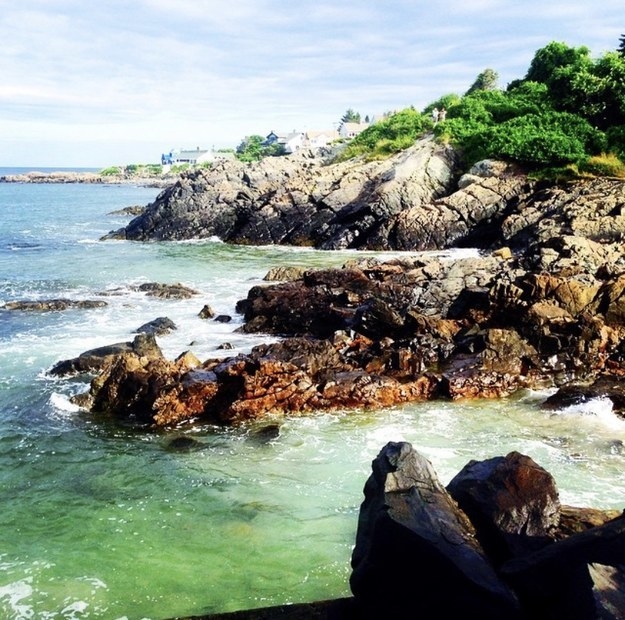 "The coastal views in this New England town are gorgeous and the houses make it look like a scene from a postcard. It's also known for incredible seafood, especially lobster." —jadeb4c39f7c03
2.
Jefferson, Texas
"This town was once a port for the steam boats on the Big Crypress Bayou. It's magically beautiful, southern and calm. Ulysses S. Grant, Oscar Wilde, Rutherford B. Hayes and Lady Bird Johnson are a few of Jefferson's notable visitors." —nondan
3.
New Paltz, New York
"This town is set right on a mountain range so the views are incredible and there are so many beautiful hikes. It's an artsy, small town in a rural area with a great Main Street, featuring funky local businesses and awesome restaurants." —emilyp46ba393d4
4.
Weston, Missouri
"This little Irish town is home to a handful of bed and breakfasts. It also has one of the coolest breweries, which was established back in1842 when the Missouri River used to run through Weston. There also also wineries, distilleries, and a bunch of cute shops." —kelseyc7
5.
Cannon Beach, Oregon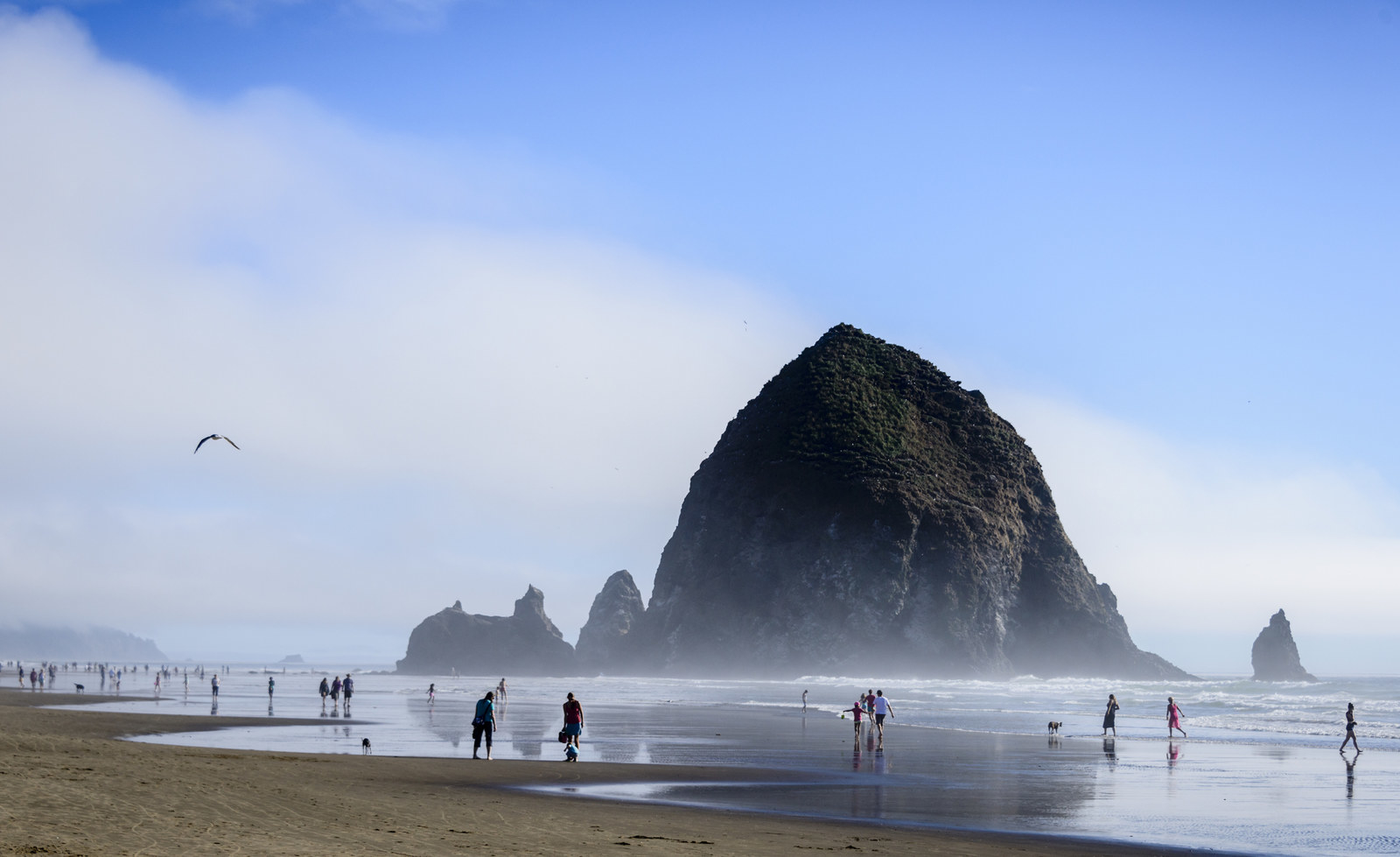 "It's definitely a touristy town, but it's still worth visiting. There's great food, and the scenery is breathtaking. Haystack Rock has amazing tidal pools and lots of amazing and beautiful things to see." —redtoenails
6.
Yellow Springs, Ohio
"If you're into hippie culture (tie dye, crystals, everything organic), this is the place for you. Check out Glen Helen Nature Preserve for hiking and see the Yellow Spring for which the village got its name. Whatever you do, don't miss Young's Dairy for great homemade ice cream." —lajaaaam
7.
Solvang, California
https://instagram.com/p/BzKHwtClao6/
"It's an adorable Danish town near Santa Barbara with a quaint village made up of book shops, bakeries, and Mission Santa Ines. One of Solvang's highlights is a replica of Hans Christian Andersen's Little Mermaid statue (the original is in Copenhagen)." —feralrabbit
8.
Chippewa Falls, Wisconsin
"The historic downtown area boasts awesome shops and there's a great little zoo near by. The town lights up Irvine Park with a gazillion lights at Christmas time. And most importantly, it's home to the Leinenkugel brewery!" —lindsayp4bfd03a64
9.
Jekyll Island, Georgia
"This town is very residential so it doesn't get flooded with tourists. There are beautiful beaches, especially Driftwood Beach, and there's a historic downtown district with cute shops." —chandnip4dbe3b052
10.
Oxford, Mississippi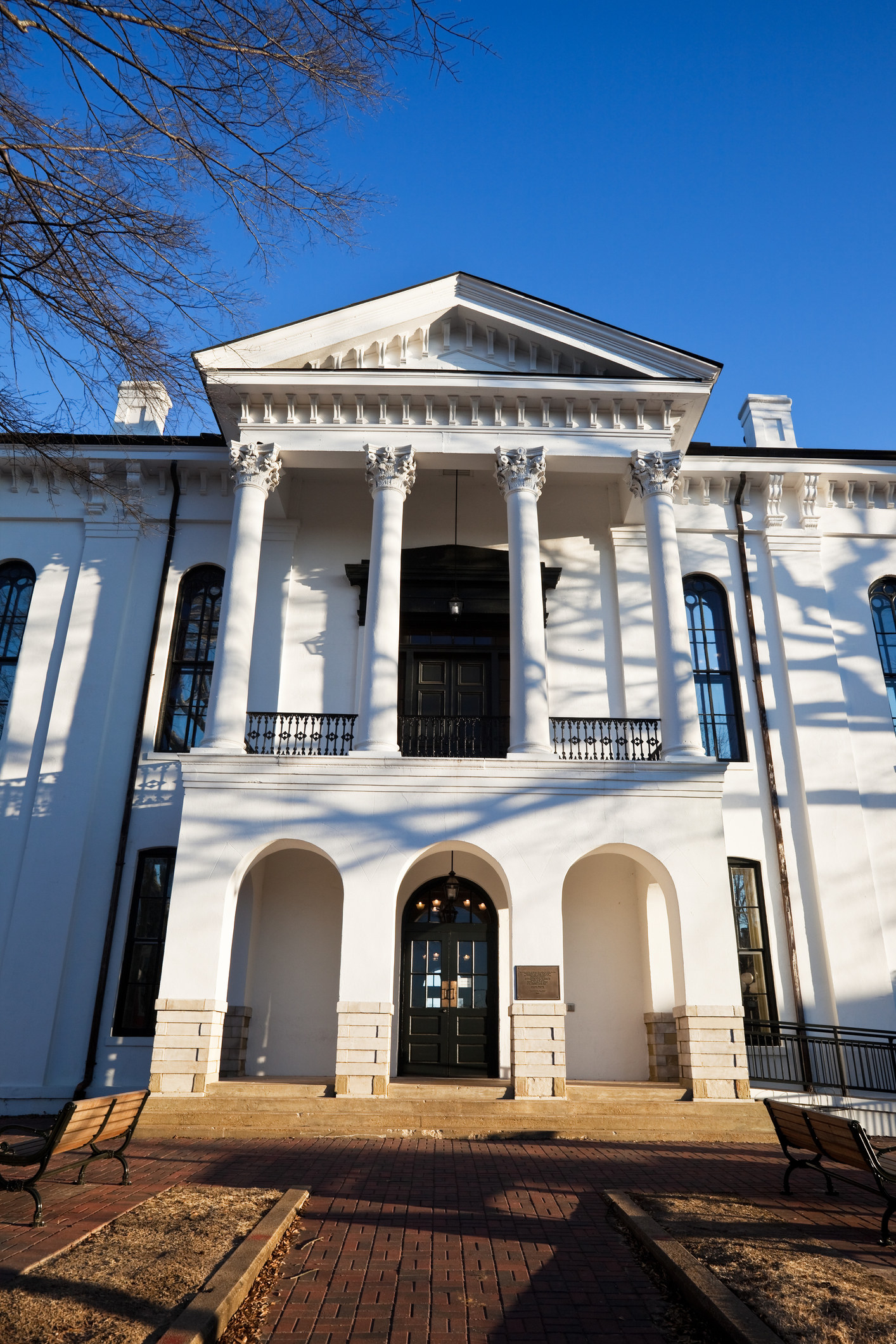 "Home of the University of Mississippi, Oxford is, in my opinion, the cutest town in the South." —reaganemilyw
11.
Mackinac Island, Michigan
"I travel here every summer to step back into an era where there are no cars, only horse-drawn carriages. You can gaze at the Great Lake waves, take in the amazing history, and eat the best fudge you've ever tried." —aprilinc
12.
Great Barrington, Massachusetts
"Located in the Berkshires, Great Barrington boasts beautiful foliage and mountain scenery. In the winter there is skiing and other winter sports and in the summer there are lots of theatre and arts festivals. There is a cute downtown with locally owned shops and restaurants." —theofficelover
13.
Put-In-Bay Island, Ohio
"Everything on the island is reachable by bike. I stayed in a campsite on a cliff overlooking Lake Eerie, and it was the most beautiful view I've ever seen. The town is so cute, with amazing shops and little restaurants. It is by-far the best place I have ever been." —Lydiamerle
14.
Coeur d'Alene, Idaho
It's the cutest town I've ever been to. The lake is stunning and the shops and restaurants give off the warmest feelings of home."
mscaitlinmae26
15.
Saugatuck, Michigan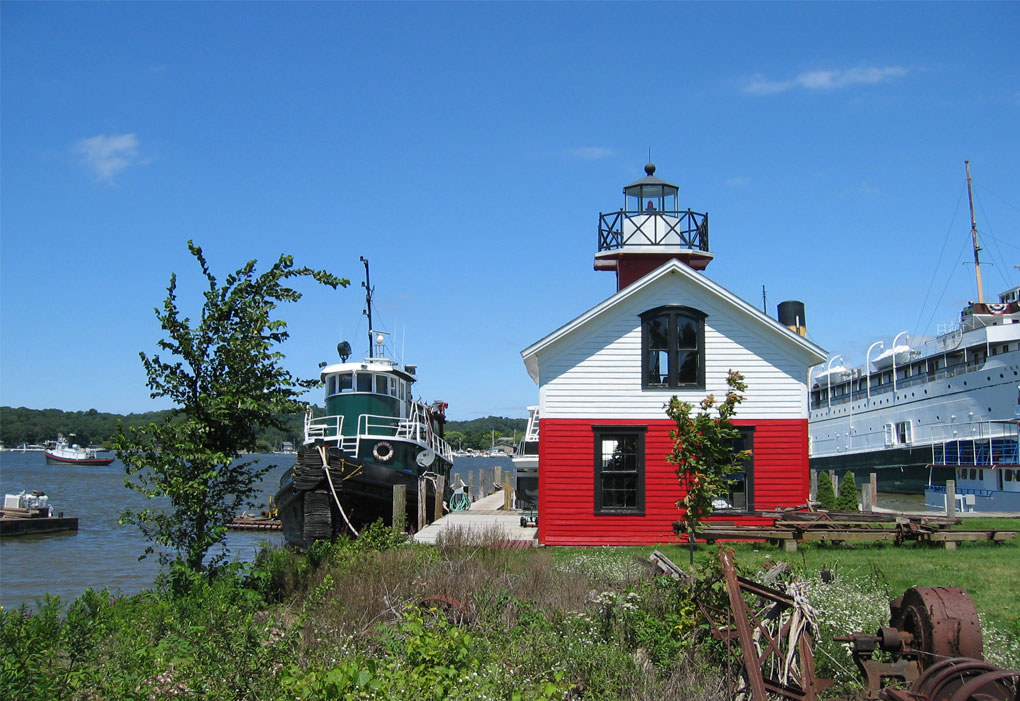 "This long-time gay community is tucked away in an otherwise conservative part of Michigan. There's a beautiful downtown area, top-notch yet affordable restaurants, and the lovely Lake Michigan shoreline." —baesjling
16.
Fredericksburg, Texas
"People come here to drink delicious wine and soak up the gorgeous views." —jamiel45b36800d
"It has amazing wineries, delicious restaurants, great boutique shopping, and beautiful views of the Texas Hill Country." —alexbrock1901
17.
Bennington, Vermont
"It's an absolutely gorgeous, quintessential New England college town." —alexandrakohr97
18.
Port Townsend, Washington
"Port Townsend is full of cute little shops and restaurants and plenty of history like the old bunker and barracks at Fort Worden. There's also a beautiful beach to walk around." —writergirl1029
"My family loves Port Townsend. It's right on the water, full of adorable Victorian homes, good restaurants, cute shops, and it's near some awesome state parks. It's a great place for a quiet getaway, or a relaxing day trip." —strangerthanitseems
19.
Bisbee, Arizona
"I passed through Bisbee, Arizona recently, and if I'd known how quaint it was I would have made plans to spend the night. It's a small town nestled in the mountains with cute shops and winding roads." —bronhi
20.
Leavenworth, Washington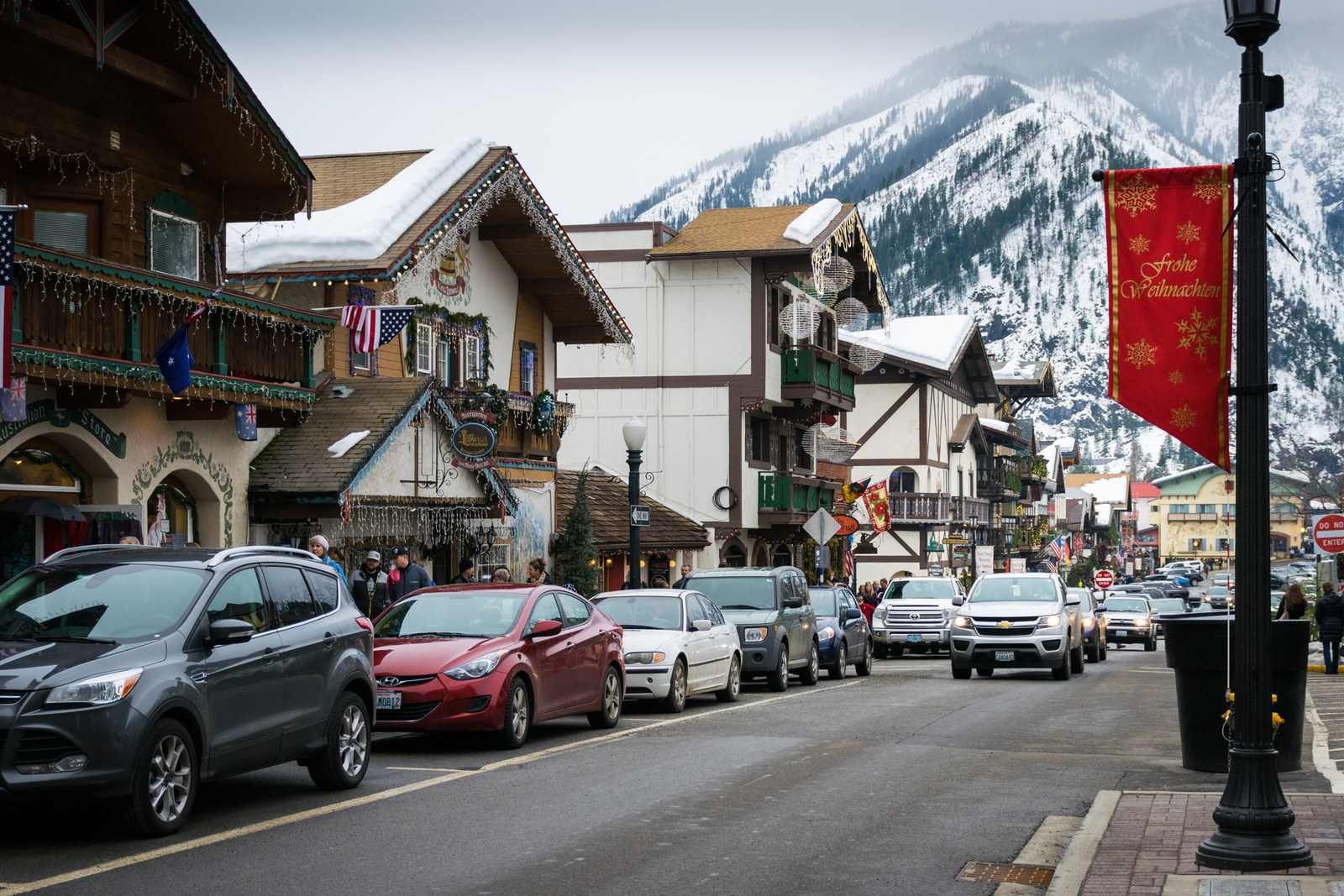 "This German-style town in Washington has quaint shops, great beer and food. It's especially beautiful and festive during Christmas time." —rachelz4f09ef47c
21.
Talkeetna, Alaska
"I love this little town. You'll find great local beer and family-run shops. Talkeetna is also the gateway to climbing Mount Denali, the highest peak in North America," —dywilson98
22.
New Hope, Pennsylvania
"This pleasant old town is known for its vintage stores, where you can find pretty much anything from clothing to antiques." —lizzygrant
23.
Banner Elk, North Carolina
"Quaint, peaceful, and beautiful, this Carolina town is framed by the backdrop of the Blue Ridge Mountains. It's a friendly southern community with great food and fun festivals all year round." —rachels4ac9a99f2
24.
Ketchum, Idaho
"It's in the part of the country better known as Sun Valley. There's plenty of delicious food, cute shops, a farmers market on Tuesdays at the base of the ski runs, a nearby river and the Sawtooth Botanical Garden." —cristat
25.
Jim Thorpe, Pennsylvania
"I love this little town, which is often referred to as the Switzerland of America. It's the most beautiful during the fall, thanks to the colorful scenery from the Pocono Mountains and Lehigh River." —alysaa2
26.
Portsmouth, New Hampshire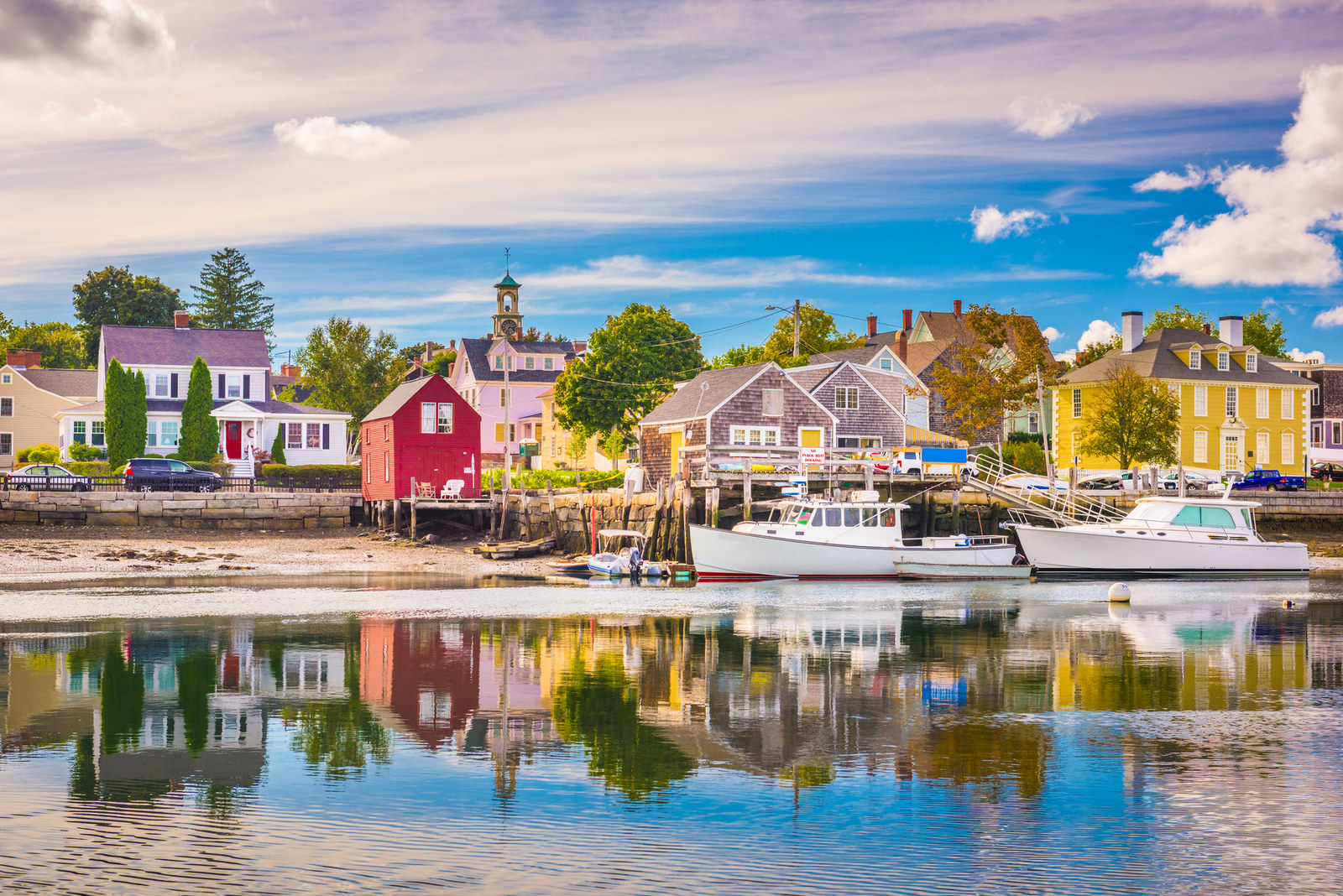 "Expect great shops and antique stores around the town square, and all around quaint vibes in general. There's also great food: Don't miss ice cream at Annabelle's, pastries at Le Maison, and popovers on the square." —nyolua
Do you have a favorite small town we didn't mention? Tell us in the comments below!
Source: Read Full Article