23 Of The Most Powerful Photos Of This Week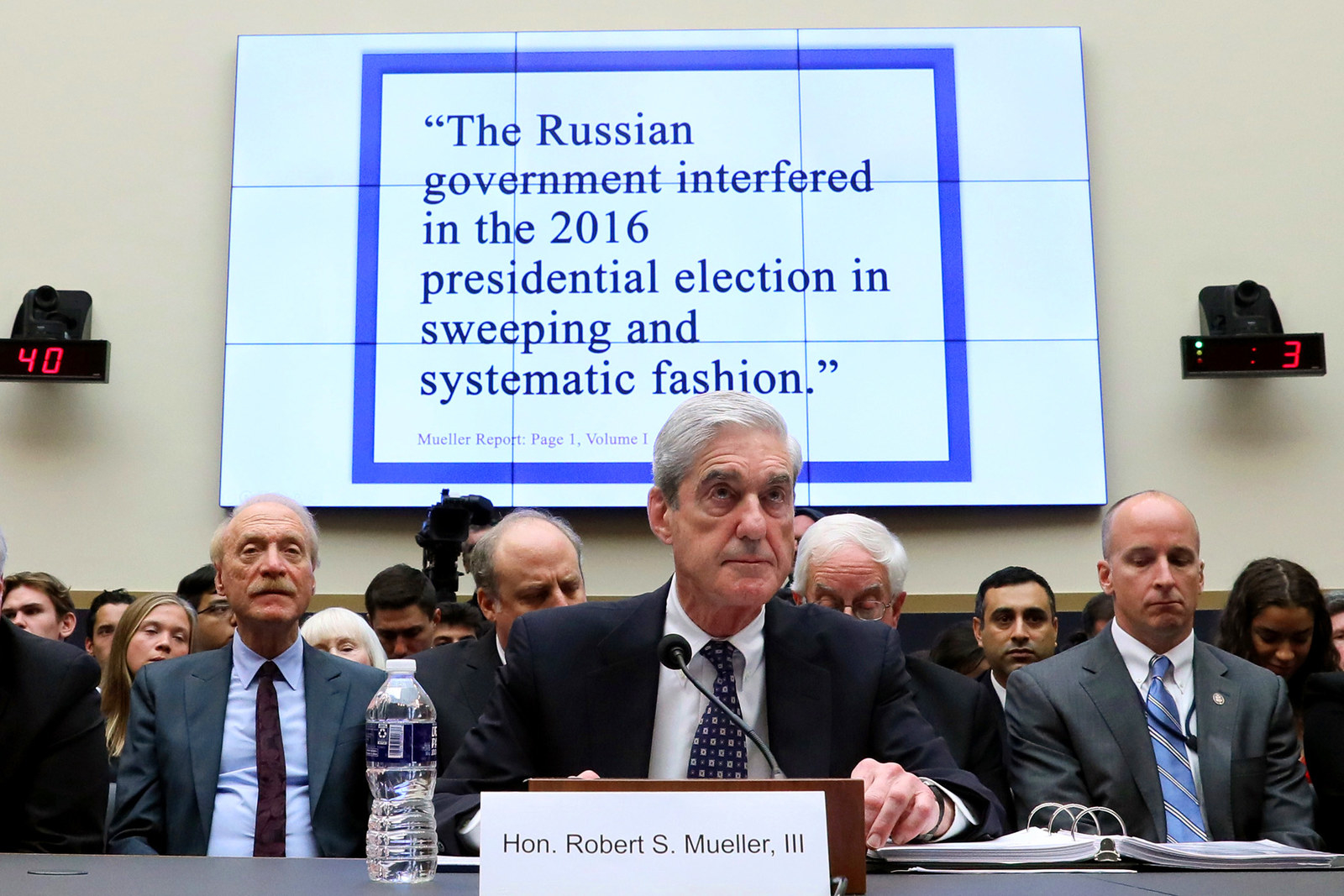 Former special counsel Robert Mueller testifies before a House Judiciary Committee hearing about his report on Russian interference in the 2016 presidential election in Washington, DC, July 24.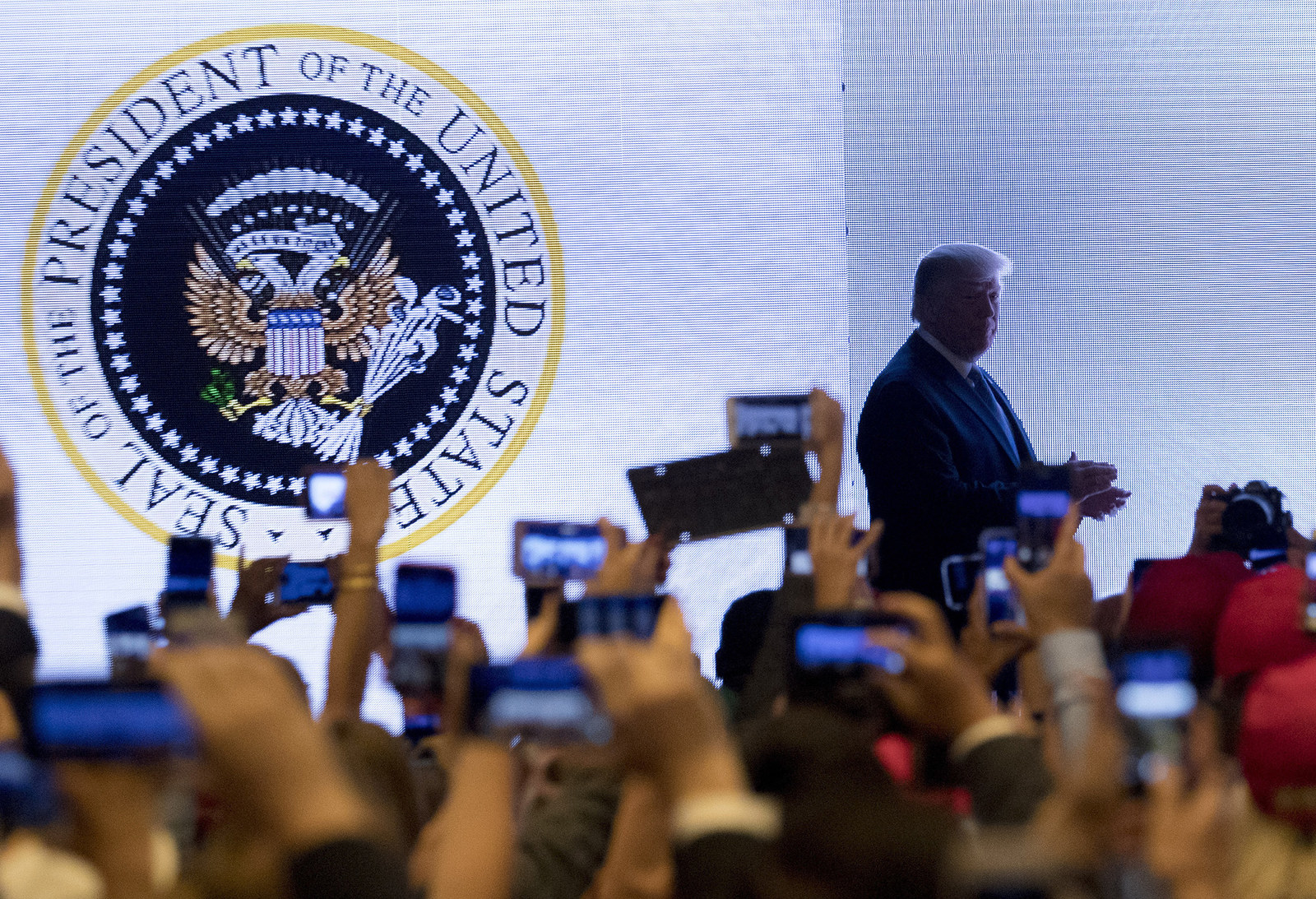 With an altered presidential seal behind him, President Donald Trump arrives to speak at Turning Point USA's Teen Student Action Summit 2019 in Washington, DC, July 23.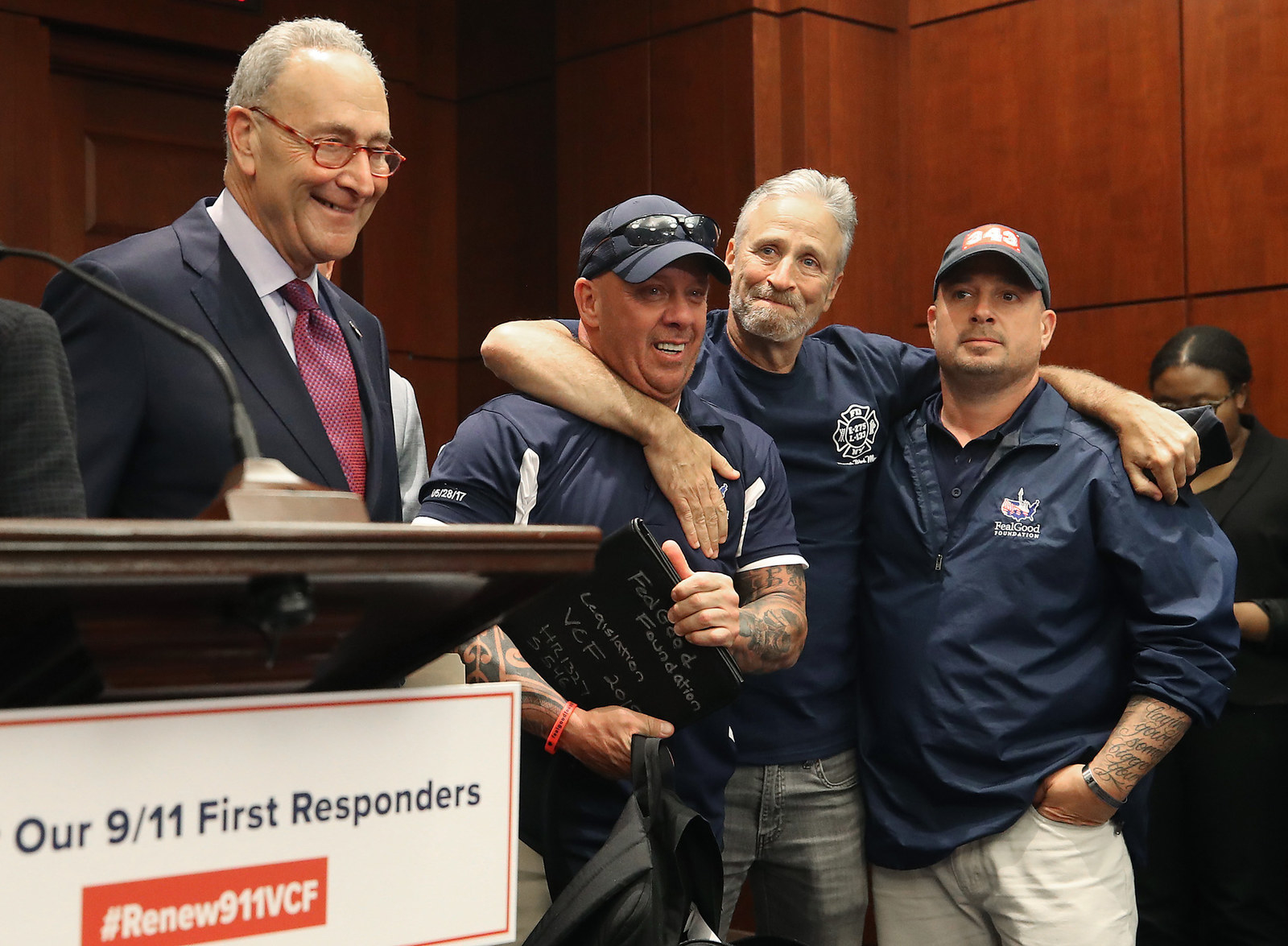 Jon Stewart hugs 9/11 first responders as Sen. Chuck Schumer stands behind a podium after the US Senate voted to renew permanent authorization of the September 11th Victim Compensation Fund in Washington, DC, July 23.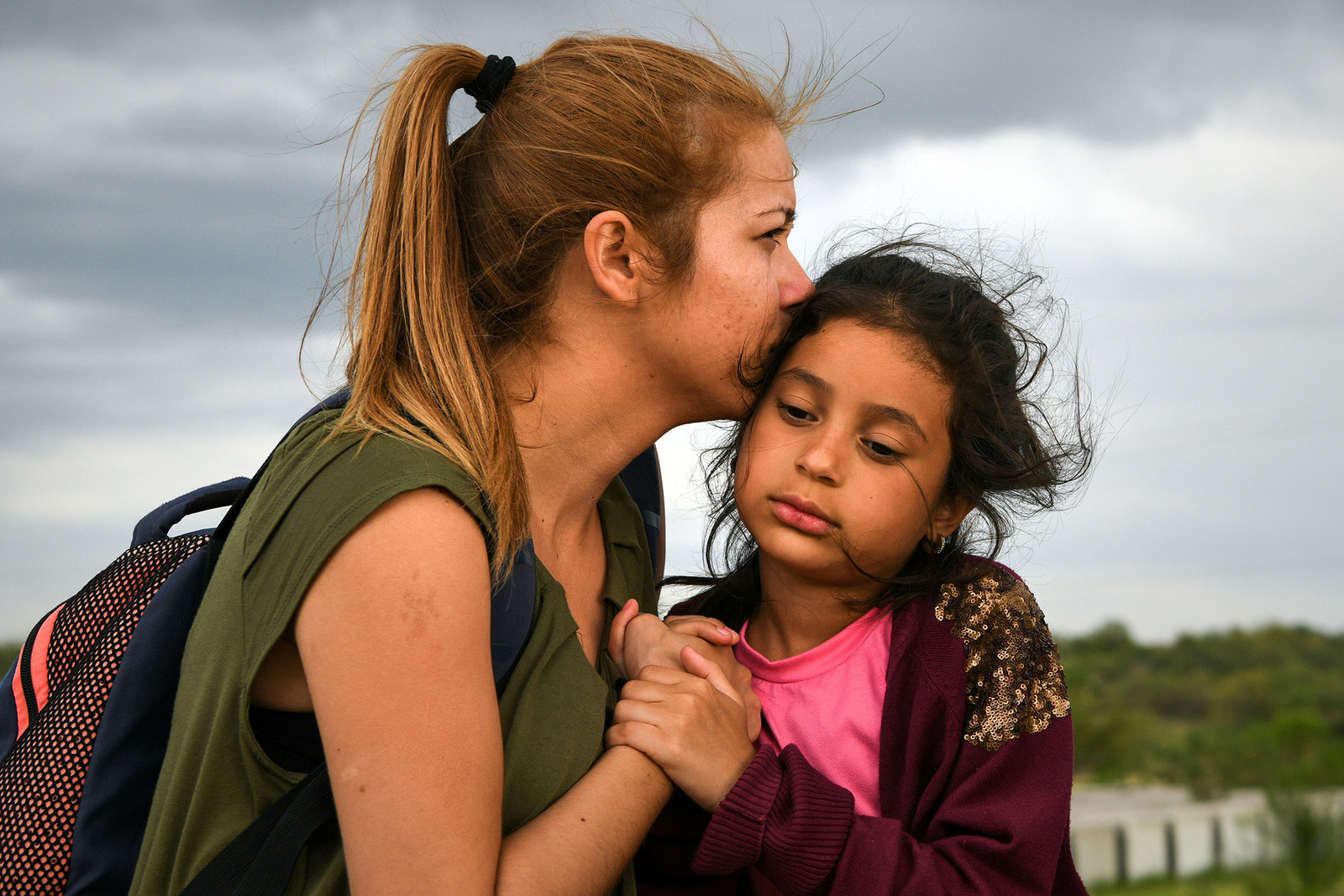 A Venezuelan mother and her daughter turn themselves in to law enforcement to seek asylum after illegally crossing the Rio Grande near Mission, Texas, July 25.
One of the members of the Franciscan Action Network is arrested during a demonstration calling for the end of immigrant detention on Capitol Hill, July 18.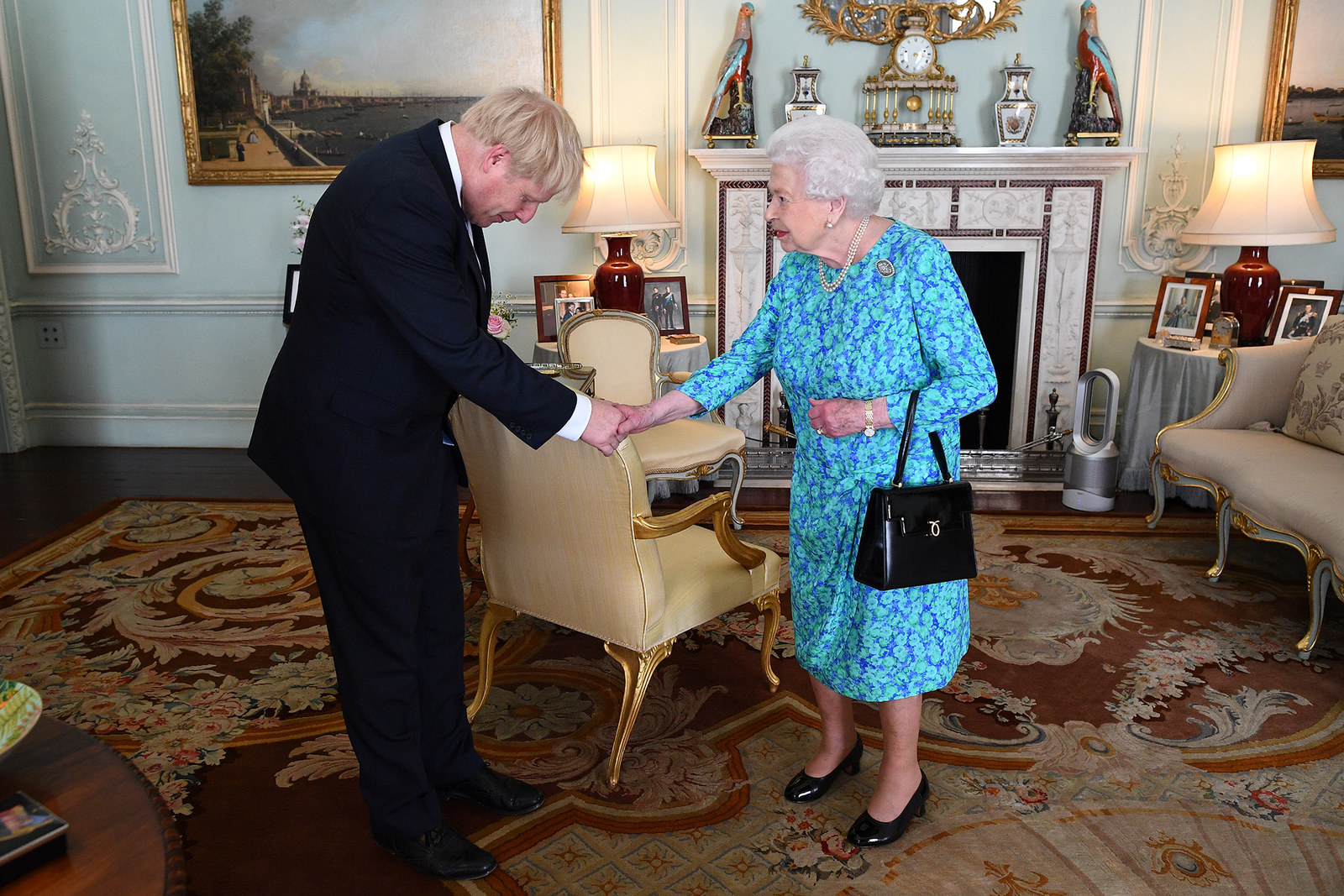 Queen Elizabeth II welcomes the newly elected leader of the Conservative Party, Boris Johnson, during an audience where she invited him to become prime minister and form a new government in London, July 24.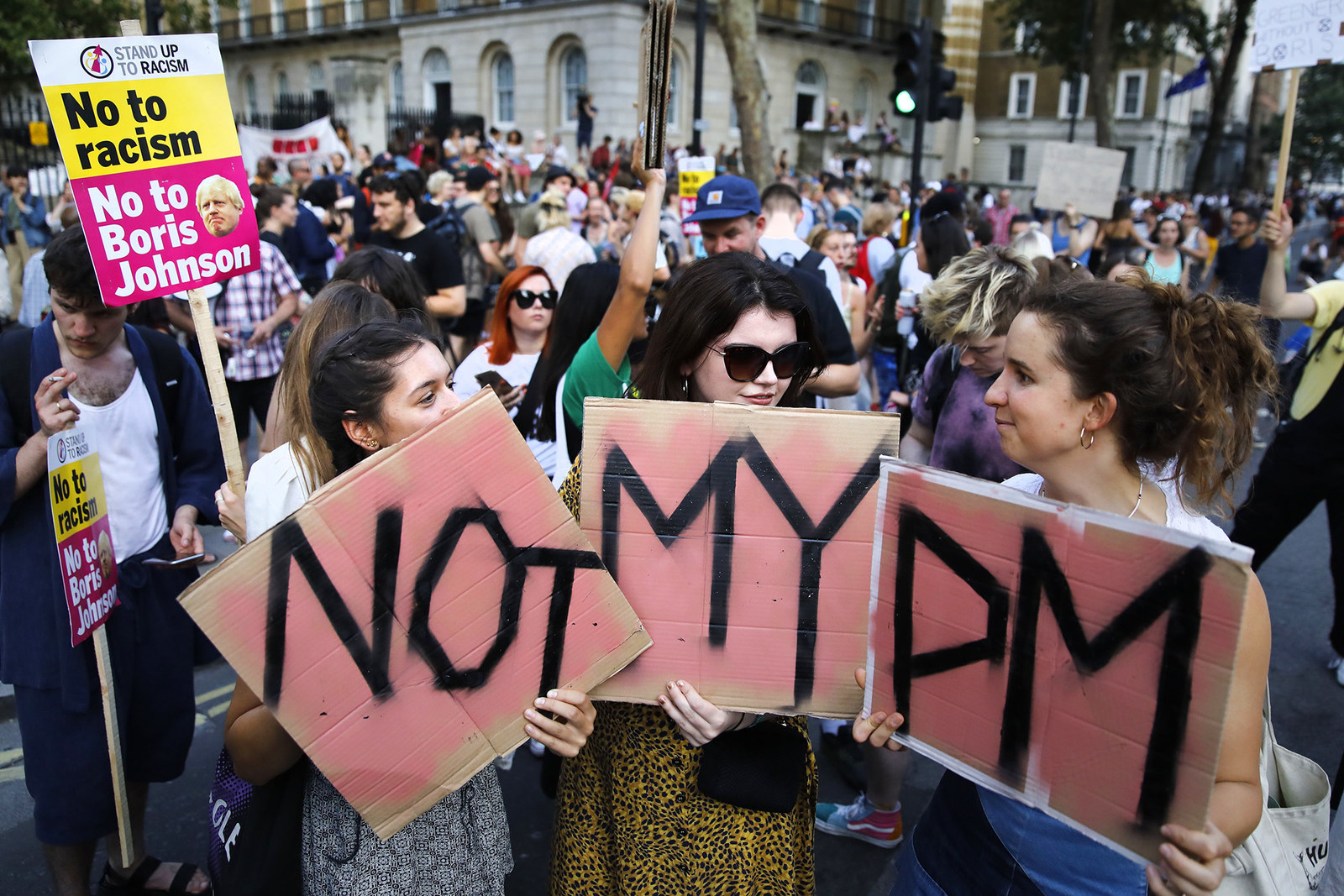 Demonstrators protest Britain's newly appointed prime minister Boris Johnson outside Downing Street in London, July 24.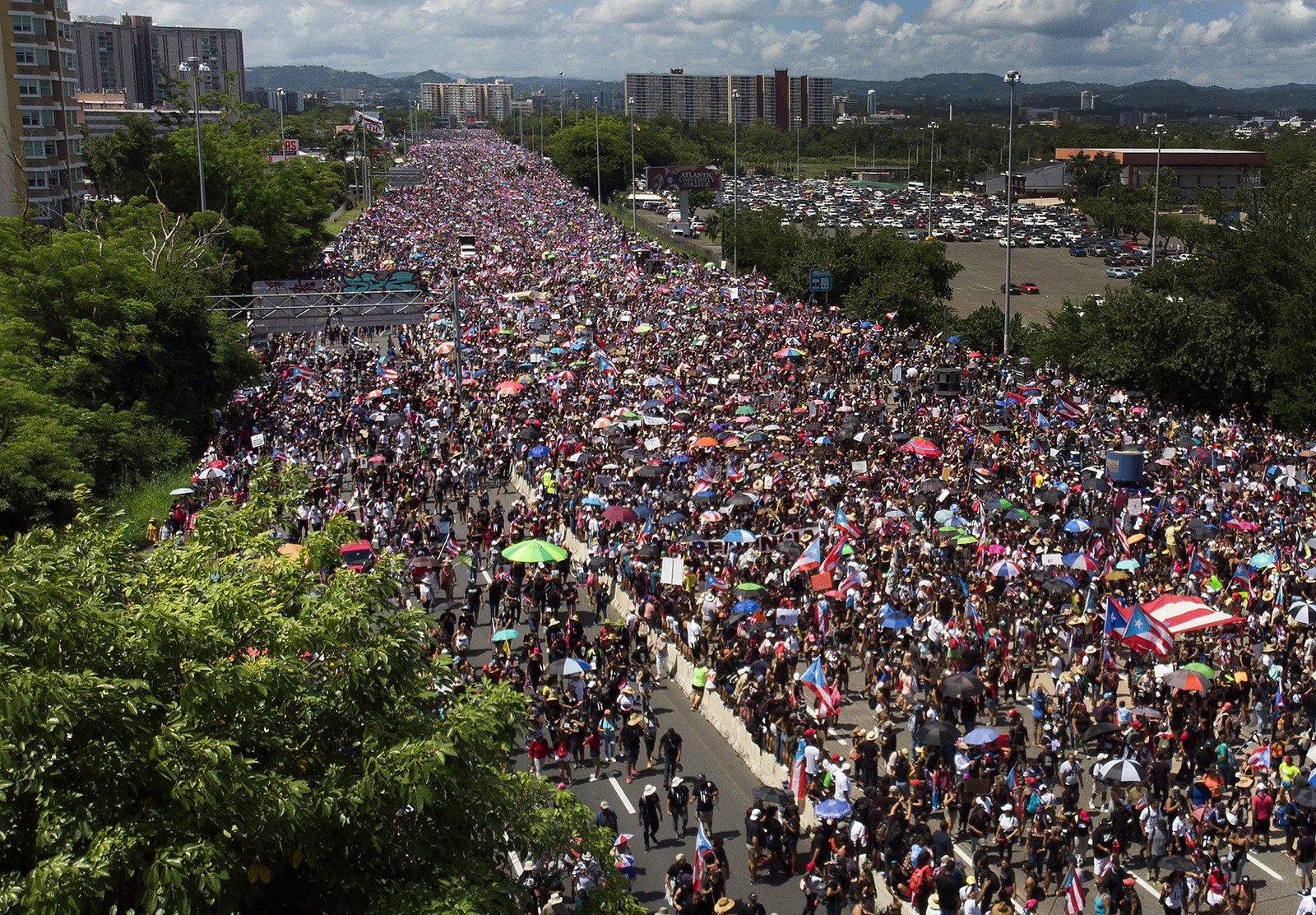 A view from a drone shows thousands of people as they fill the Expreso Las Américas highway calling for the ouster of Gov. Ricardo Rosselló on July 22, in San Juan, Puerto Rico.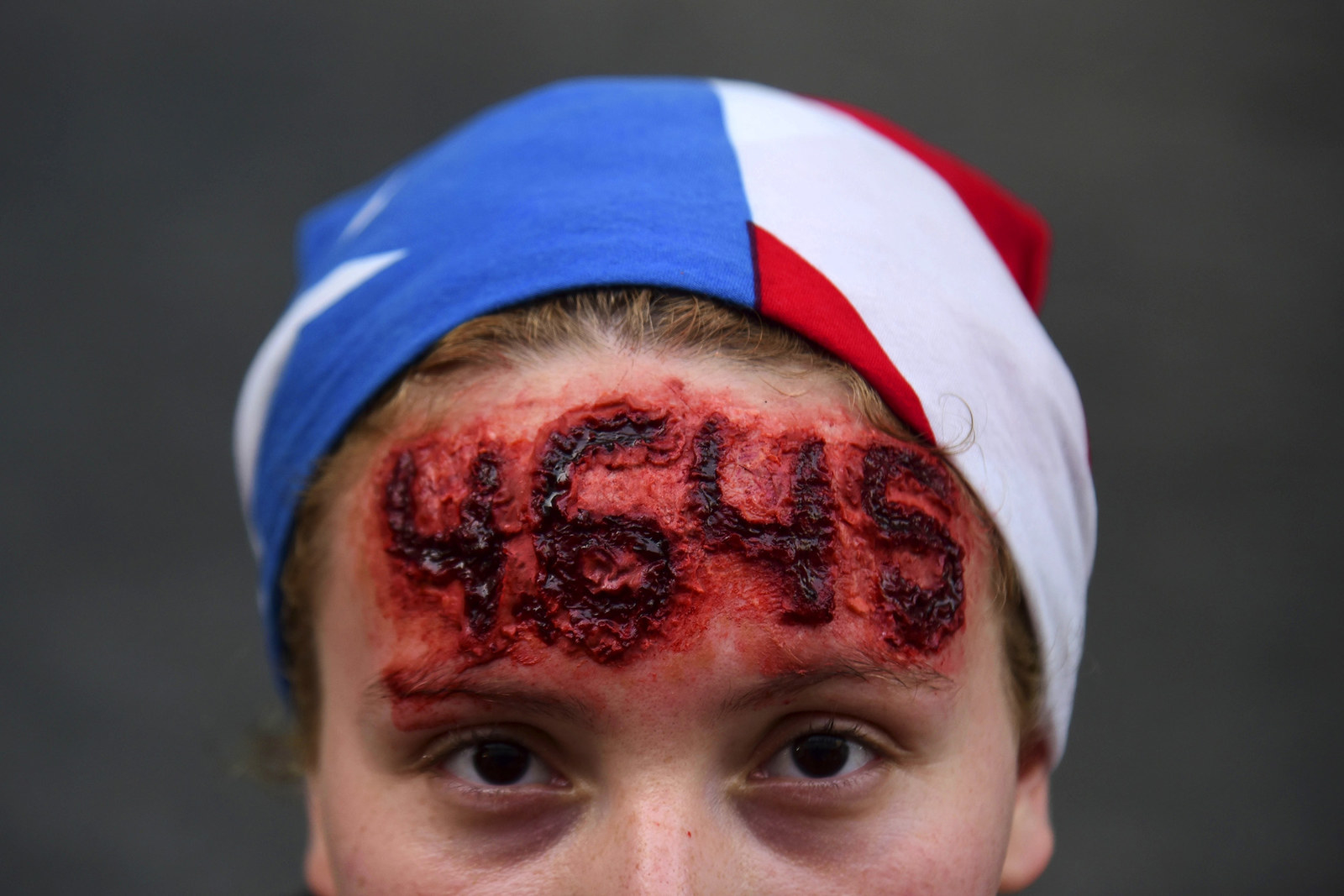 A woman wears special-effects makeup with Hurricane Maria's death toll on her forehead while protesting Gov. Ricardo Rosselló in San Juan, Puerto Rico, July 19.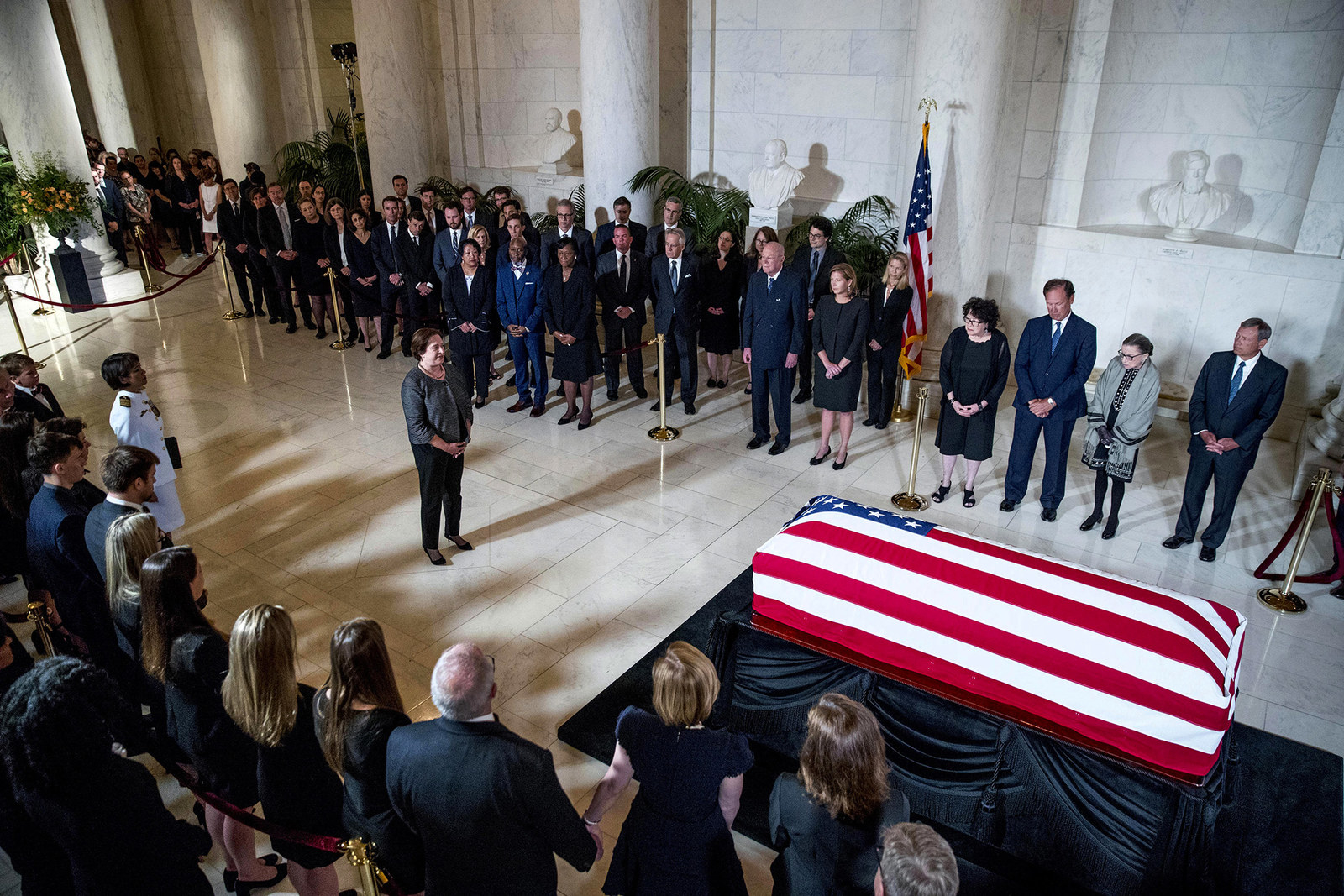 Associate Supreme Court Justice Elena Kagan (center left) speaks at a private ceremony where the late Supreme Court justice John Paul Stevens lies in repose on July 22 in Washington, DC.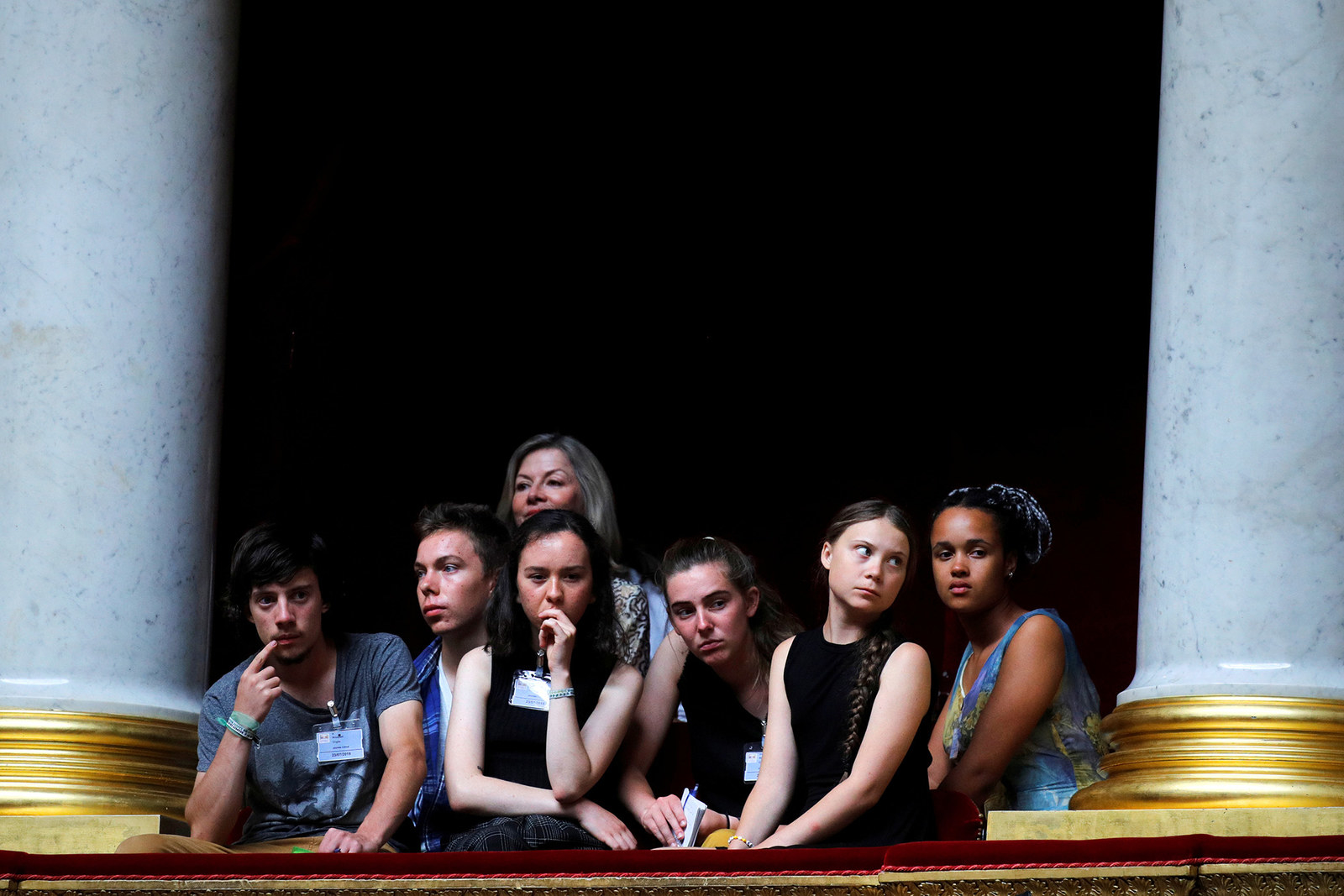 Swedish environmental activist Greta Thunberg, along with French activists from the Youth for Climate movement, attend the questions to the government session at the National Assembly in Paris, July 23.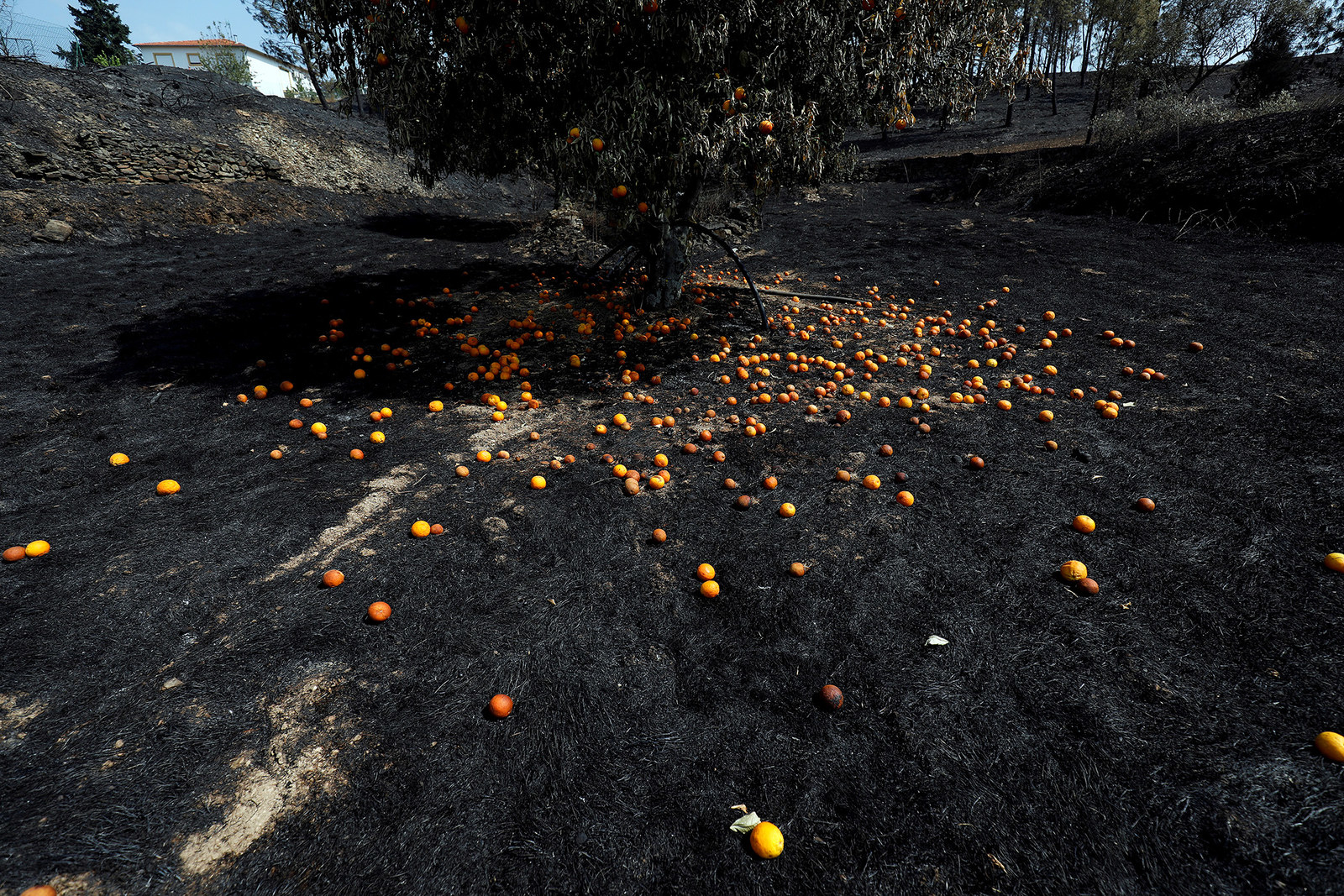 An orange tree after a forest fire in the village of Roda, Portugal, July 23.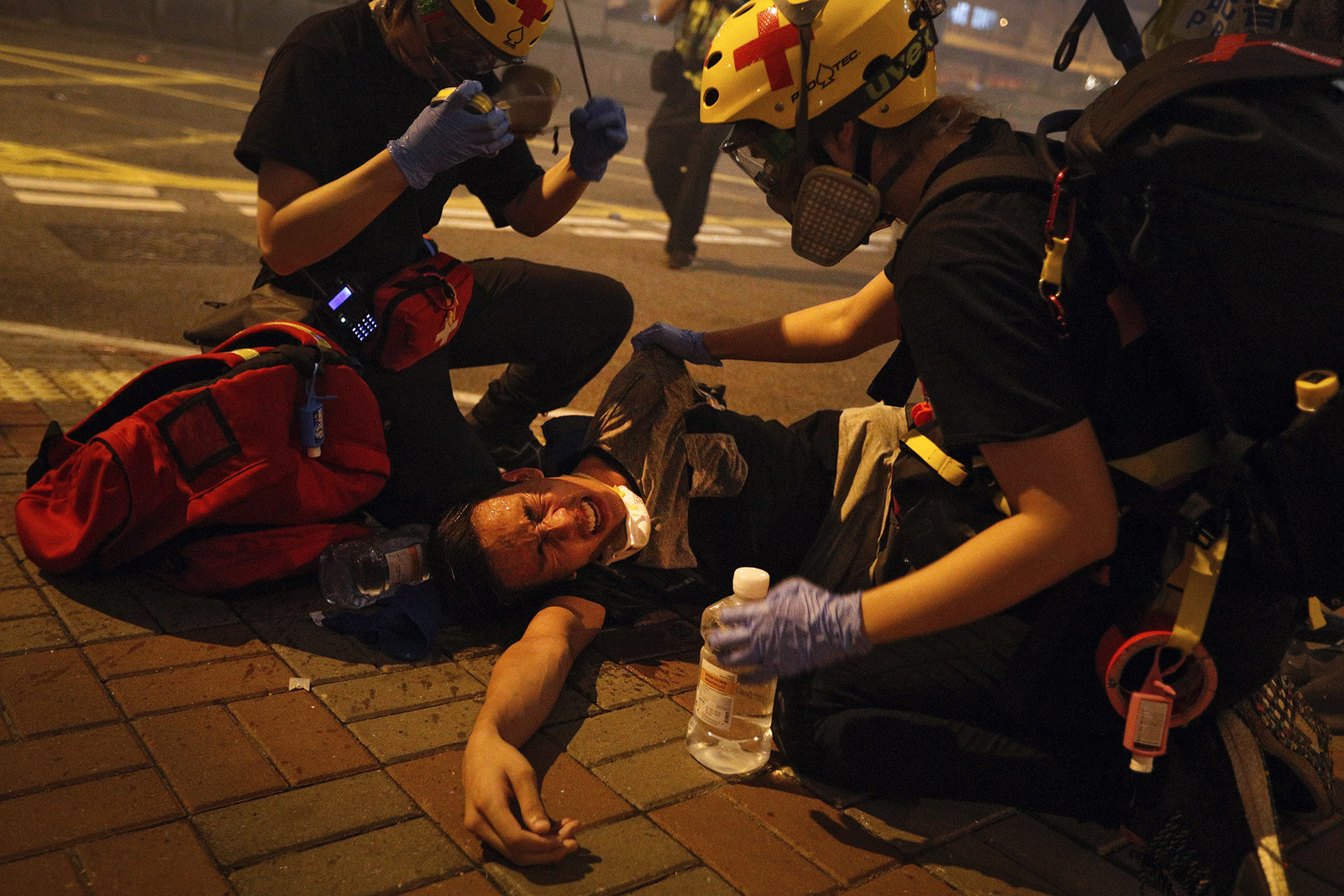 Medical workers help a protester in pain from tear gas fired by police in Hong Kong on July 21.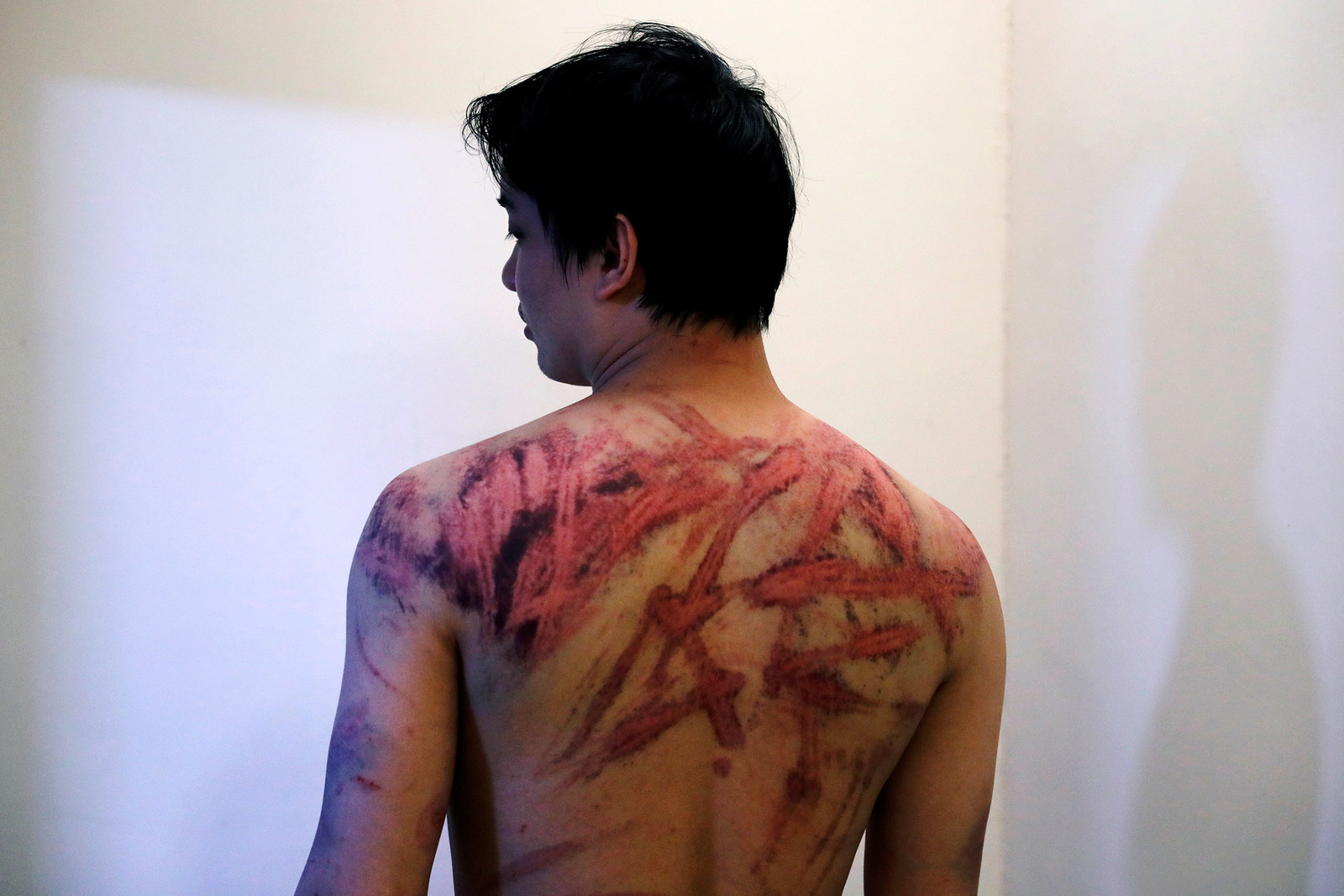 Calvin So, a victim of Sunday's Yuen Long attacks between pro-democracy protesters and Hong Kong police, shows his wounds at a hospital in Hong Kong, July 22.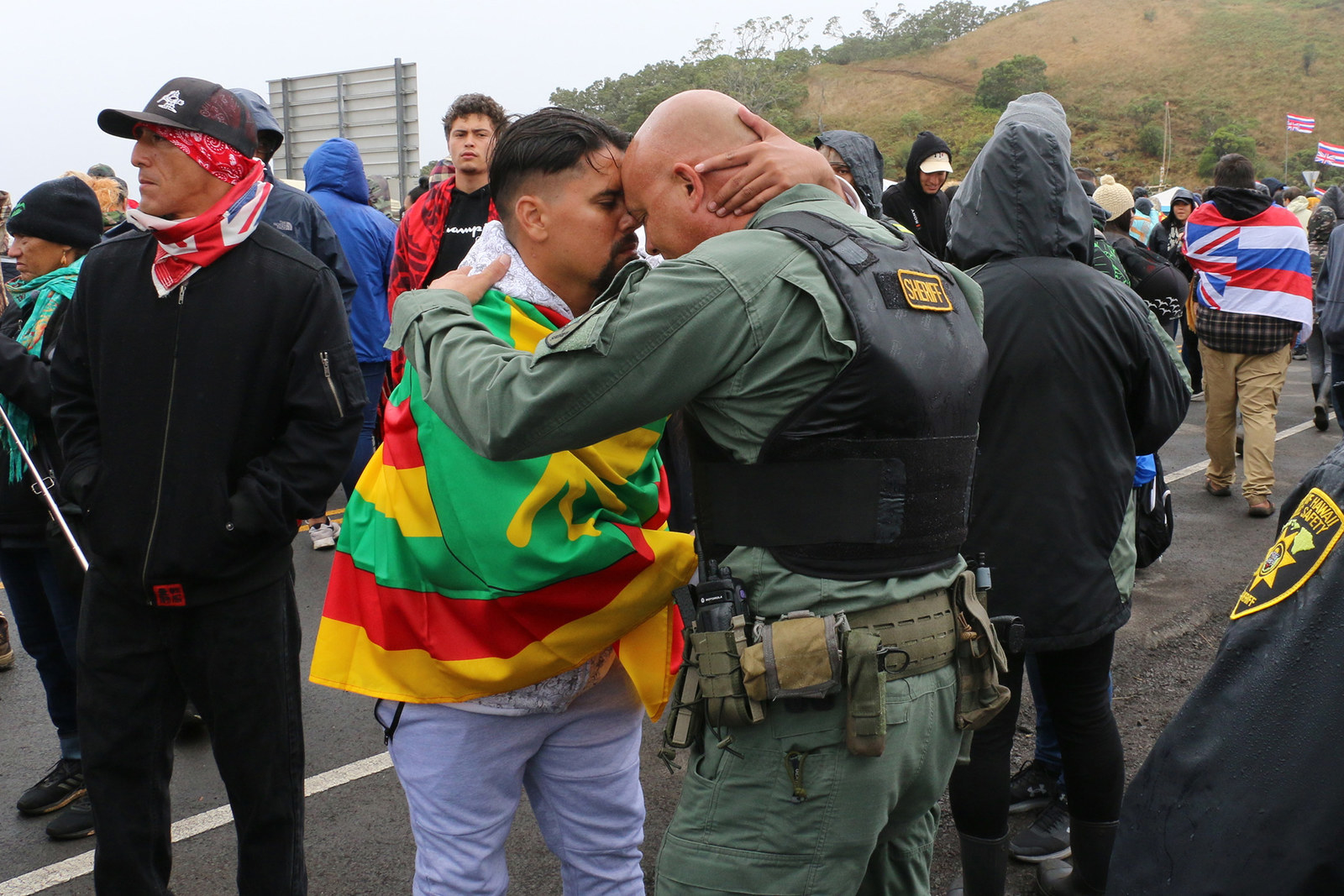 On July 22, Mauna Kea law enforcement personnel interact with protesters blocking a road to the summit of Mauna Kea, a site considered sacred in Hawaii. Scientists want to build a telescope atop Mauna Kea because it is one of the best sites in the world for viewing the skies.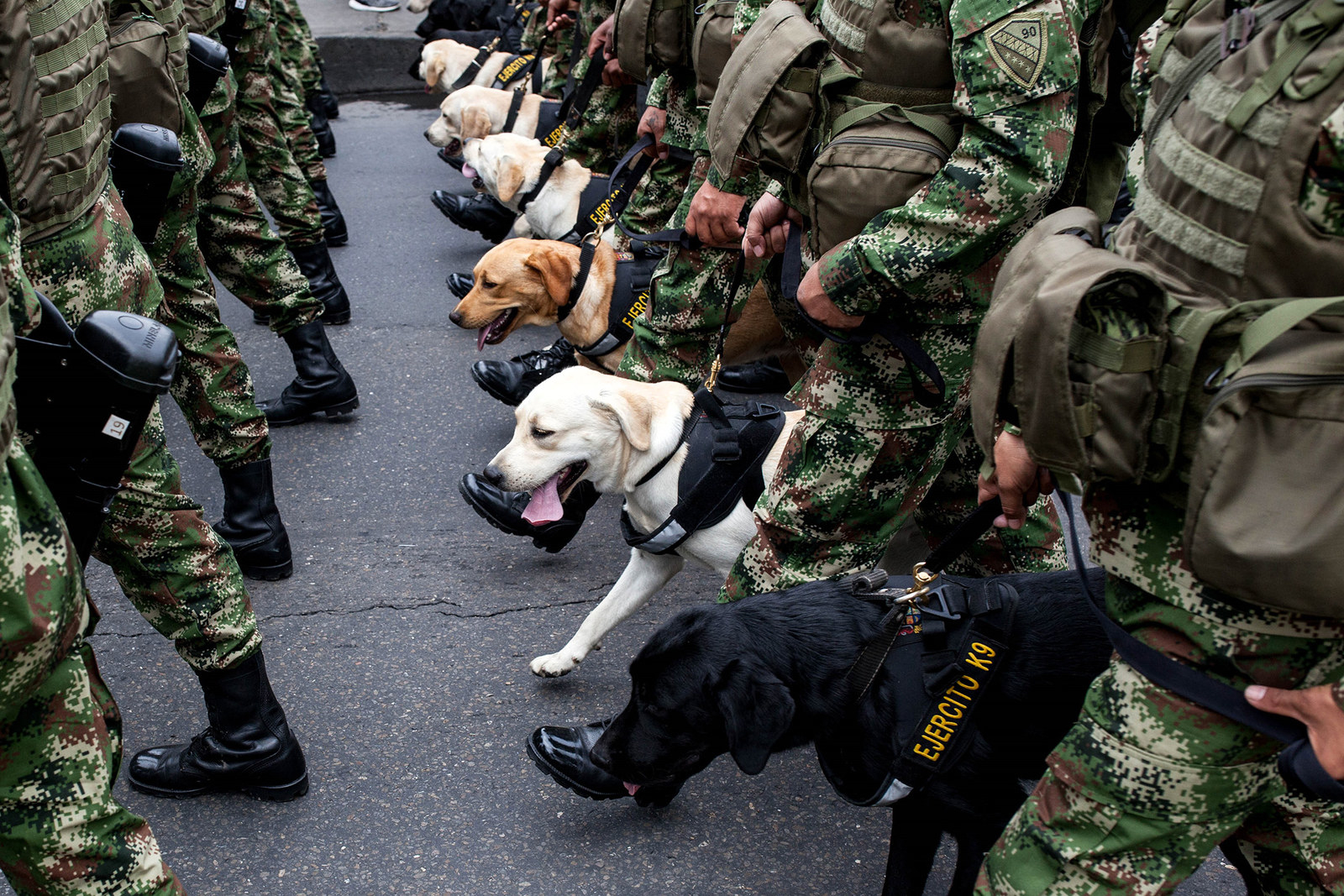 Members of the military forces take part in the military parade to mark Colombia's Independence Day in Bogota on July 20.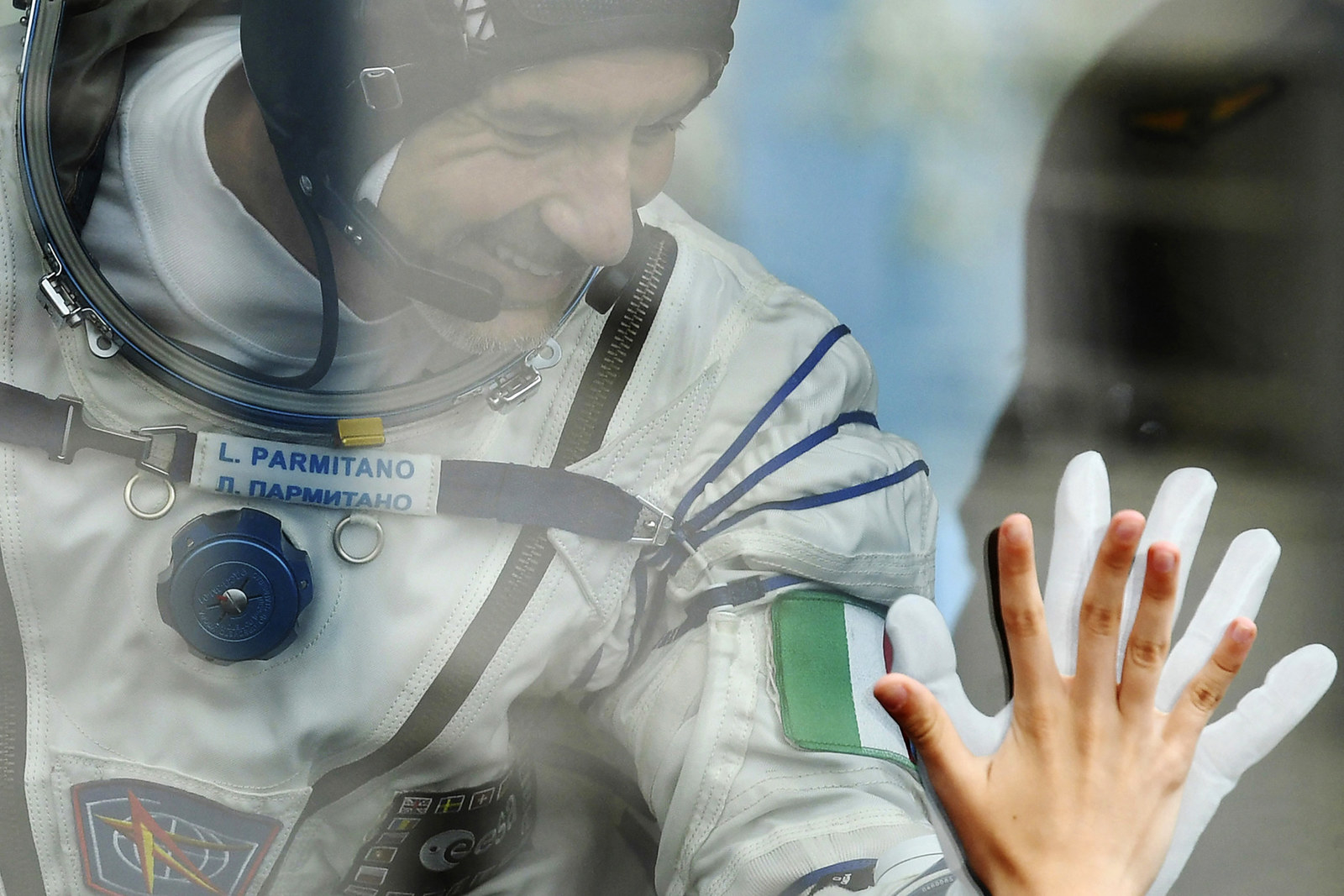 Italian astronaut Luca Parmitano gestures to his relatives from a bus before the launch of the Soyuz MS-13 spaceship at the Russian-leased Baikonur Cosmodrome in Kazakhstan, July 20.
Photographers take pictures as Soyuz MS-13, with crew members Andrew Morgan of NASA, Alexander Skvortsov of the Russian space agency Roscosmos, and Luca Parmitano of the European Space Agency, blasts off to the International Space Station from the Baikonur Cosmodrome, July 20.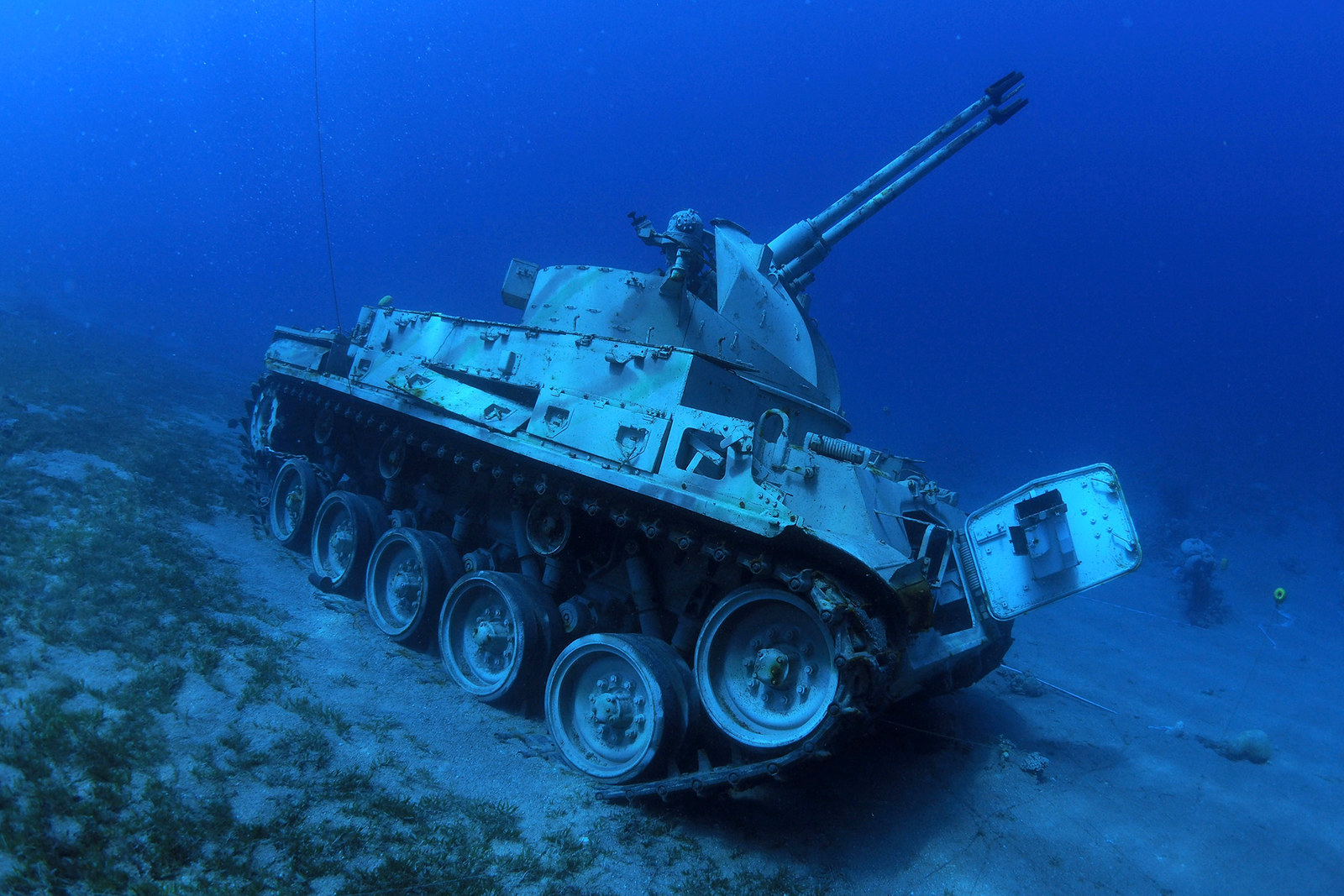 A Jordanian Armed Forces armored vehicle lies on the seabed of the Red Sea off the coast of the southern port city of Aqaba as part of a new underwater military museum, July 23.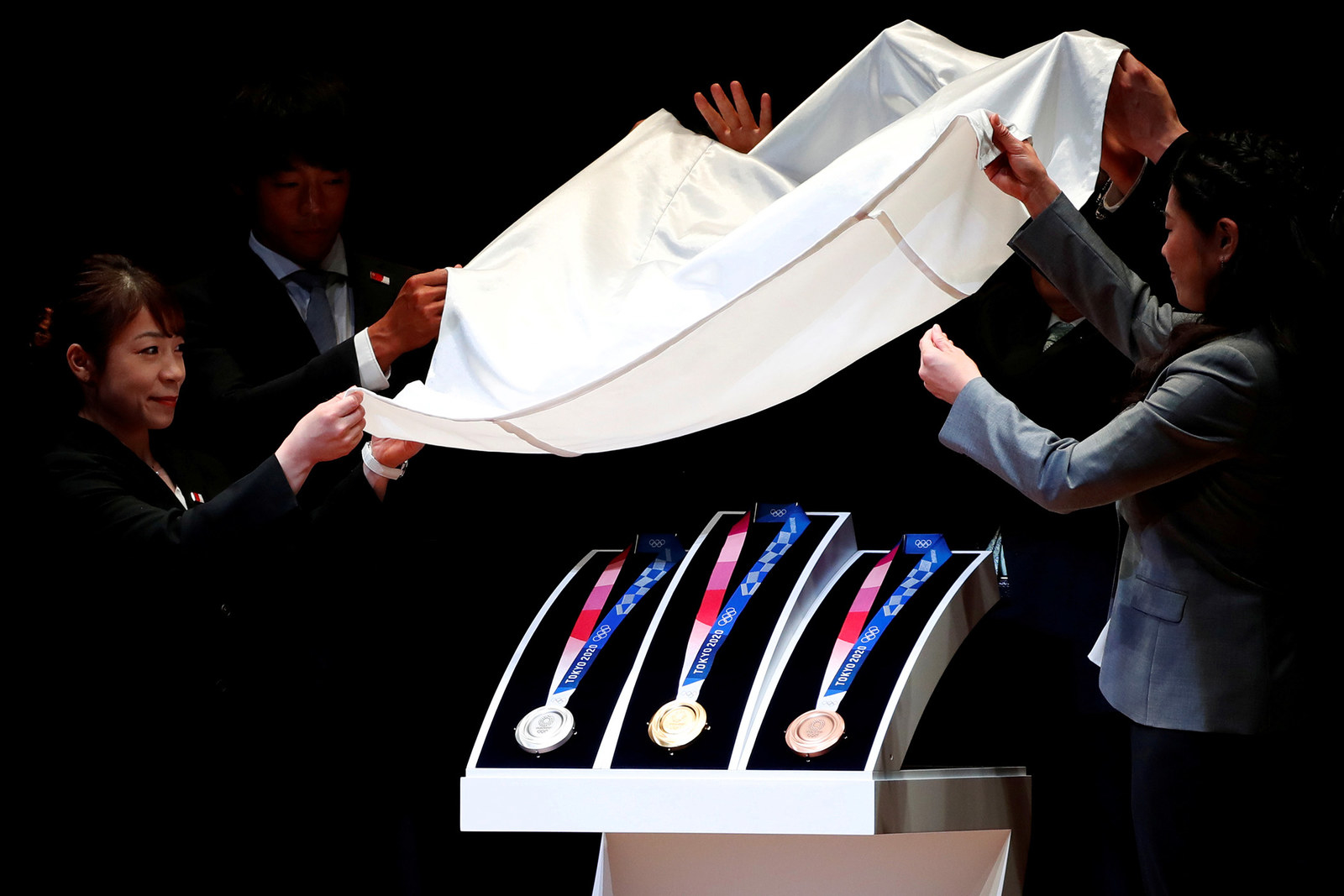 The design of the Tokyo 2020 Olympic medals are unveiled during the One Year to Go ceremony in Tokyo, July 24.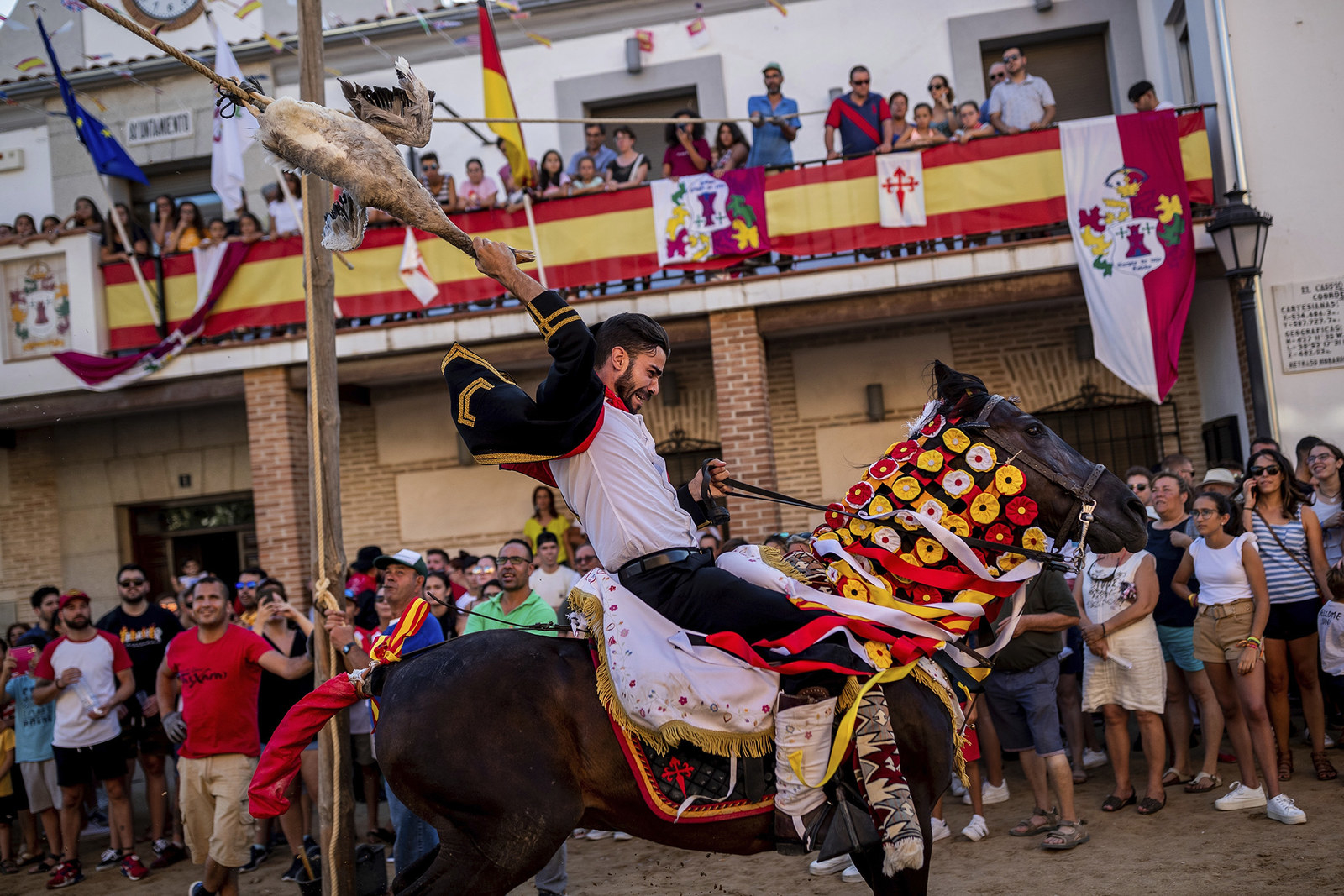 A Spanish jockey pulls the neck of a dead goose in El Carpio de Tajo, Spain, July 25, during a festival dedicated to Saint James the Apostle.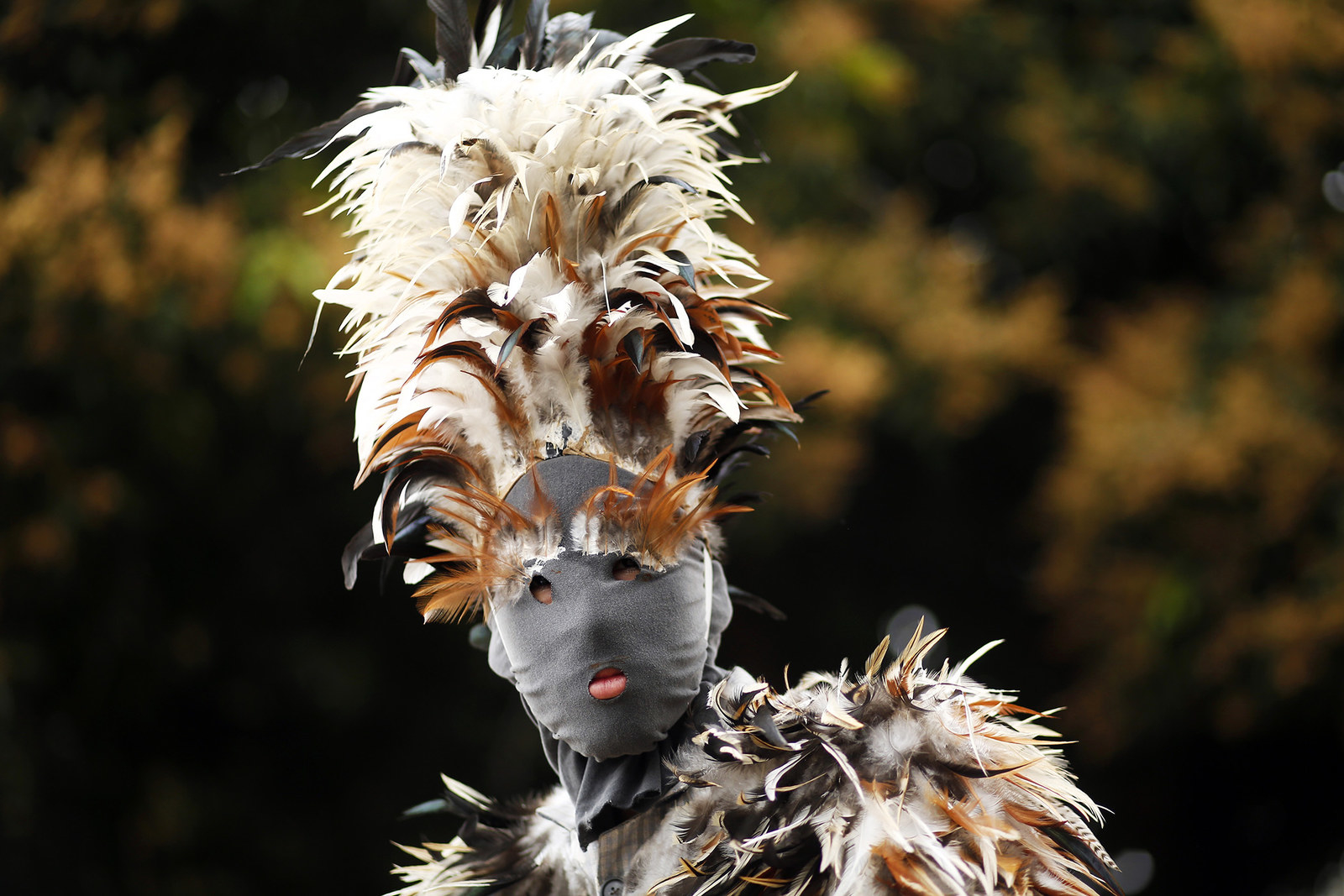 A man poses for a portrait during a Mass in honor of St. Francis Solano, in Emboscada, Paraguay, July 24. Hundreds of Catholic parishioners wear birdlike costumes and parade down the streets to honor the 16th-century saint.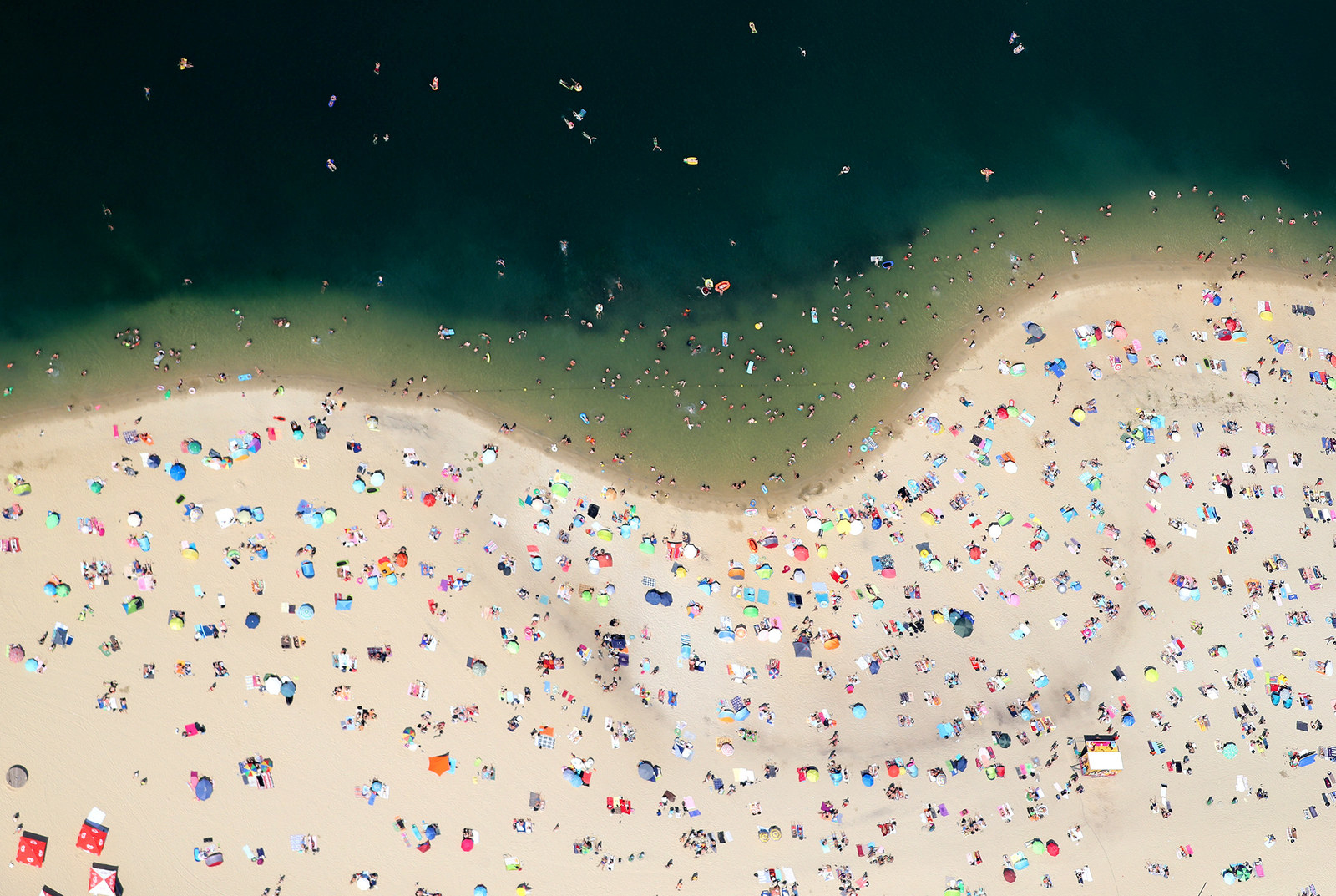 People enjoy a sunny and hot day at a lake in Haltern am See, Germany, July 24.

Gabriel H. Sanchez is the photo essay editor for BuzzFeed News and is based in New York City.

Contact Gabriel H. Sanchez at [email protected]

Got a confidential tip? Submit it here.
Source: Read Full Article