The Weeknd shows off his 'new face' for his 'Save Your Tears' music video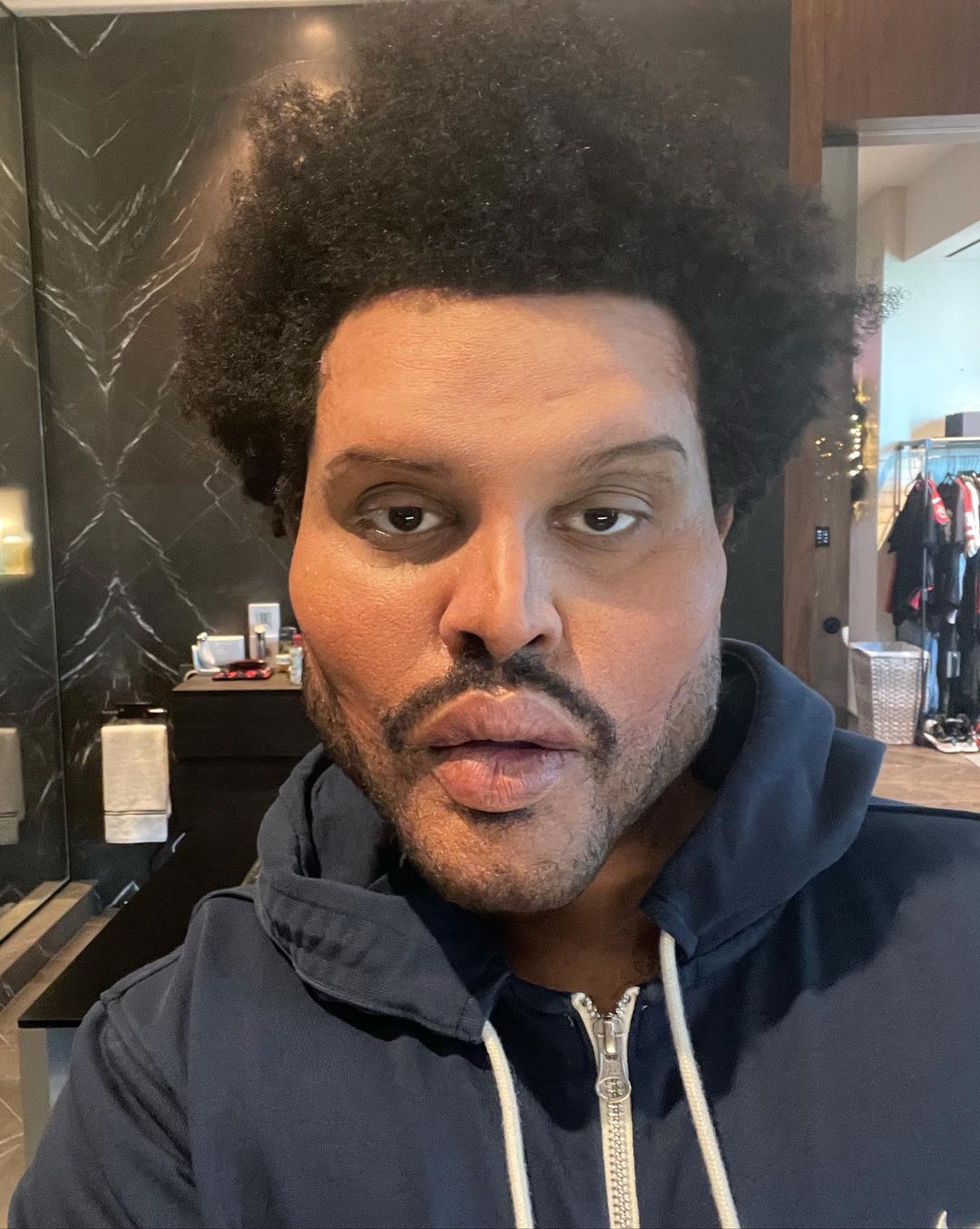 For many months in 2020, The Weeknd (aka Abel Tesfaye) was out in public, promoting the singles off of his 2020 album After Hours. Abel decided to forgo the streetwear kind of style he had for his previous promotional tours, and for After Hours, he went for suits and sharper-looking menswear. Weirdly, he also made "bandages" and a bloody face part of his promotional style. Whenever we saw him at an awards show or doing any kind of video or performance, his face looked beat to hell and he was always wearing bandages. I honestly thought it was all just a weird prop thing, an attempt to do something memorable, and I didn't pay that much attention to it.
But… were all of the bandages real? Did he get plastic surgery? Abel posted the Instagram above last night and people are freaking out. In other recent IGs, he doesn't look *this* different, which means that it's likely facial prosthetics rather than cosmetic surgery. But it's a total YIKES either way. Apparently, the "new face" was for this new music video for "Save Your Tears."
Here's my thing…I'm actually feeling kind of bad that I haven't been paying more attention to what Abel has been doing? I feel like he's been trying to make some kind of point or create some kind of narrative with the bloody face and bandages, and this video is probably the culmination of all of those narratives. But… there will be so many people, like me, who weren't paying attention to his sh-t for months and are now like "WTF did he do to his face??!"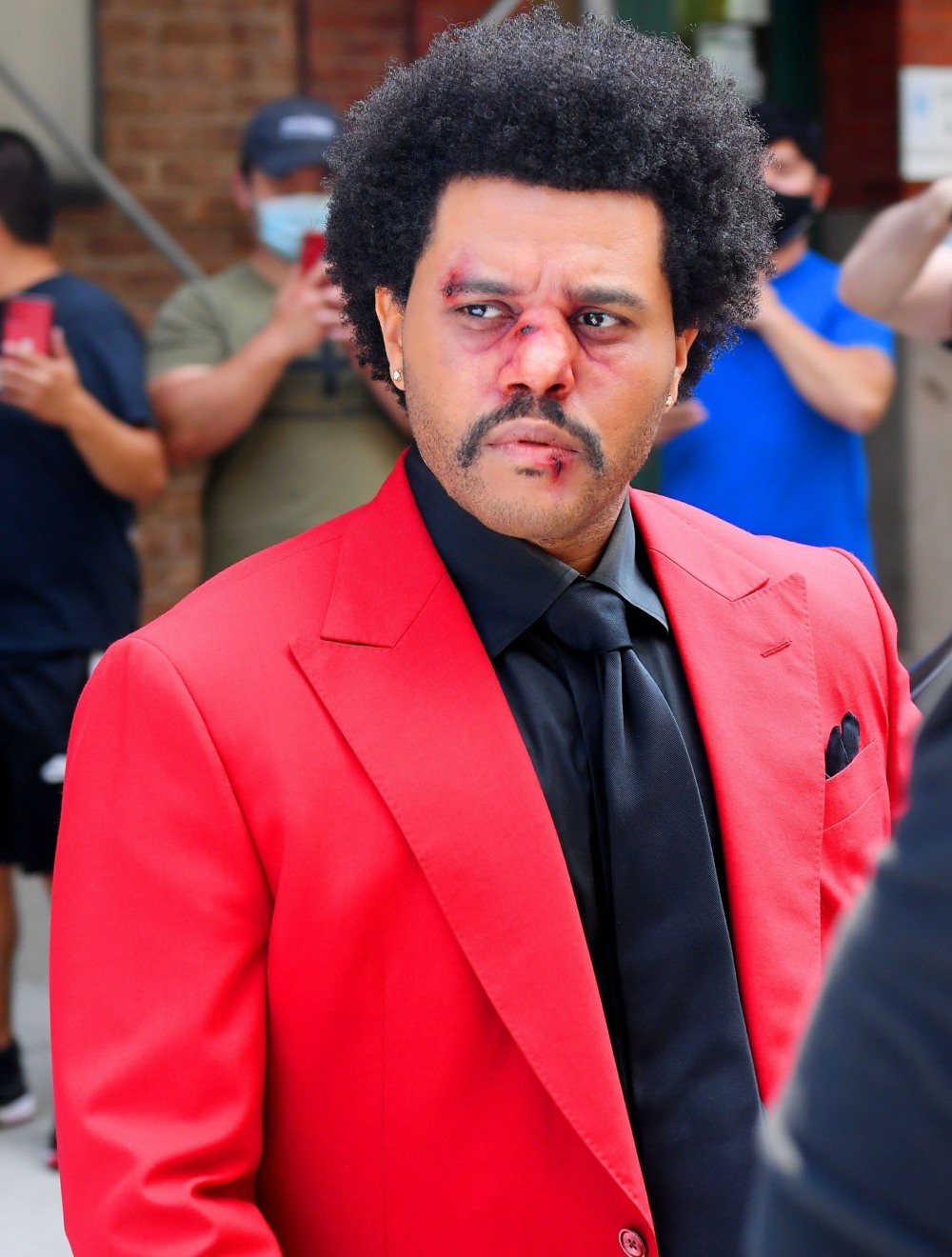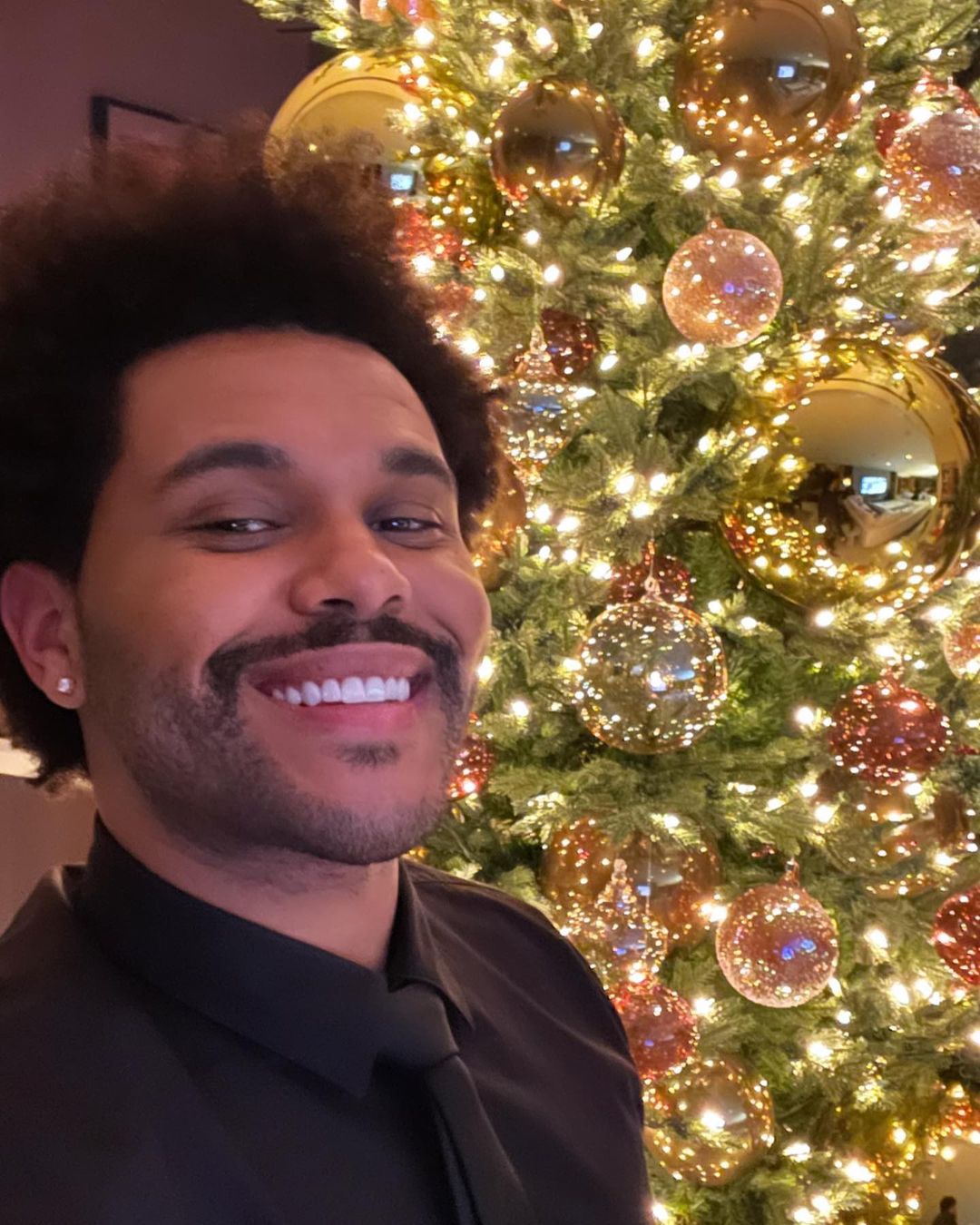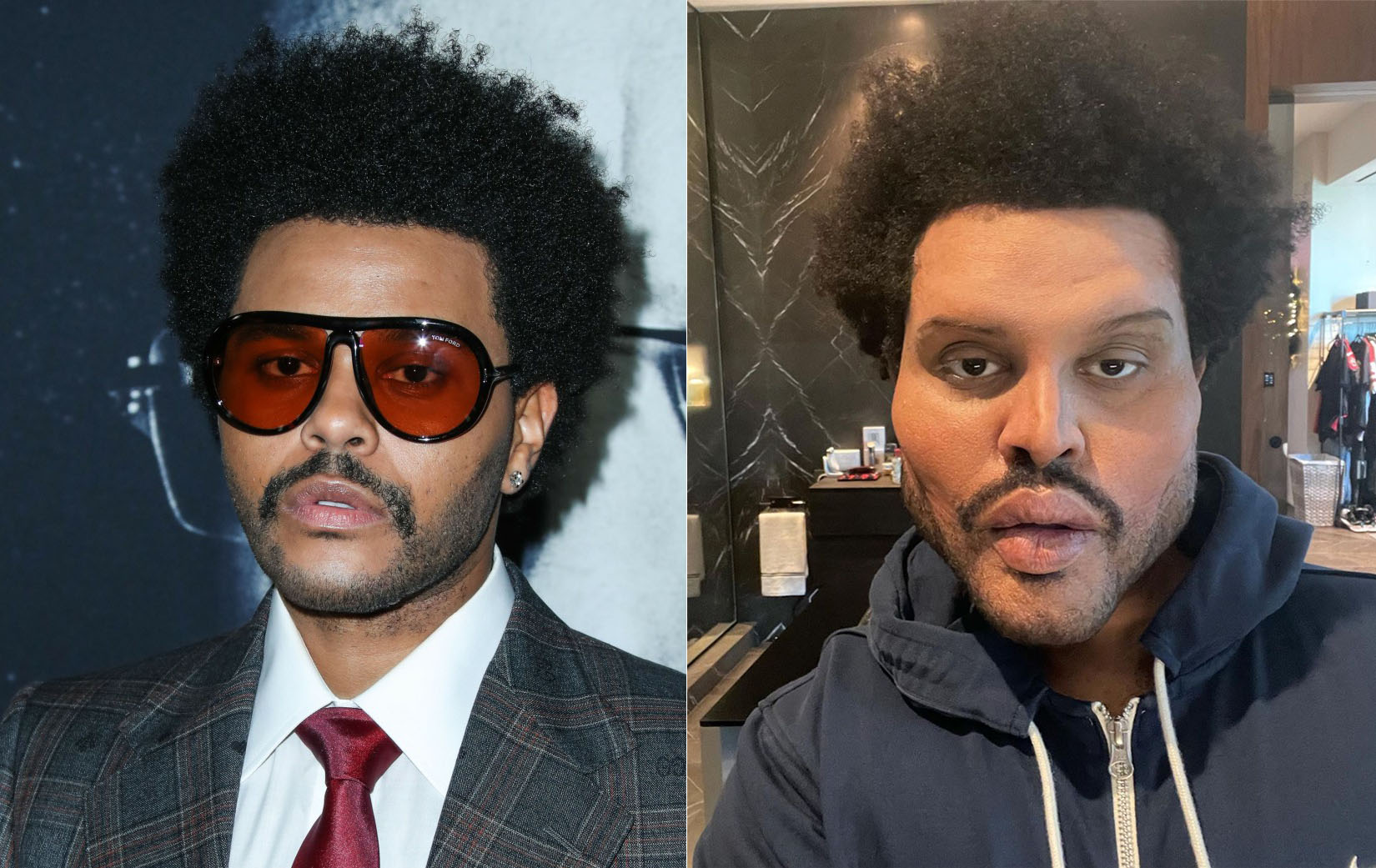 Photos courtesy of Instagram, Avalon Red, Backgrid.
Source: Read Full Article