Party Pieces' new owner: 'The Royal Family are fortunate to have' Carole Middleton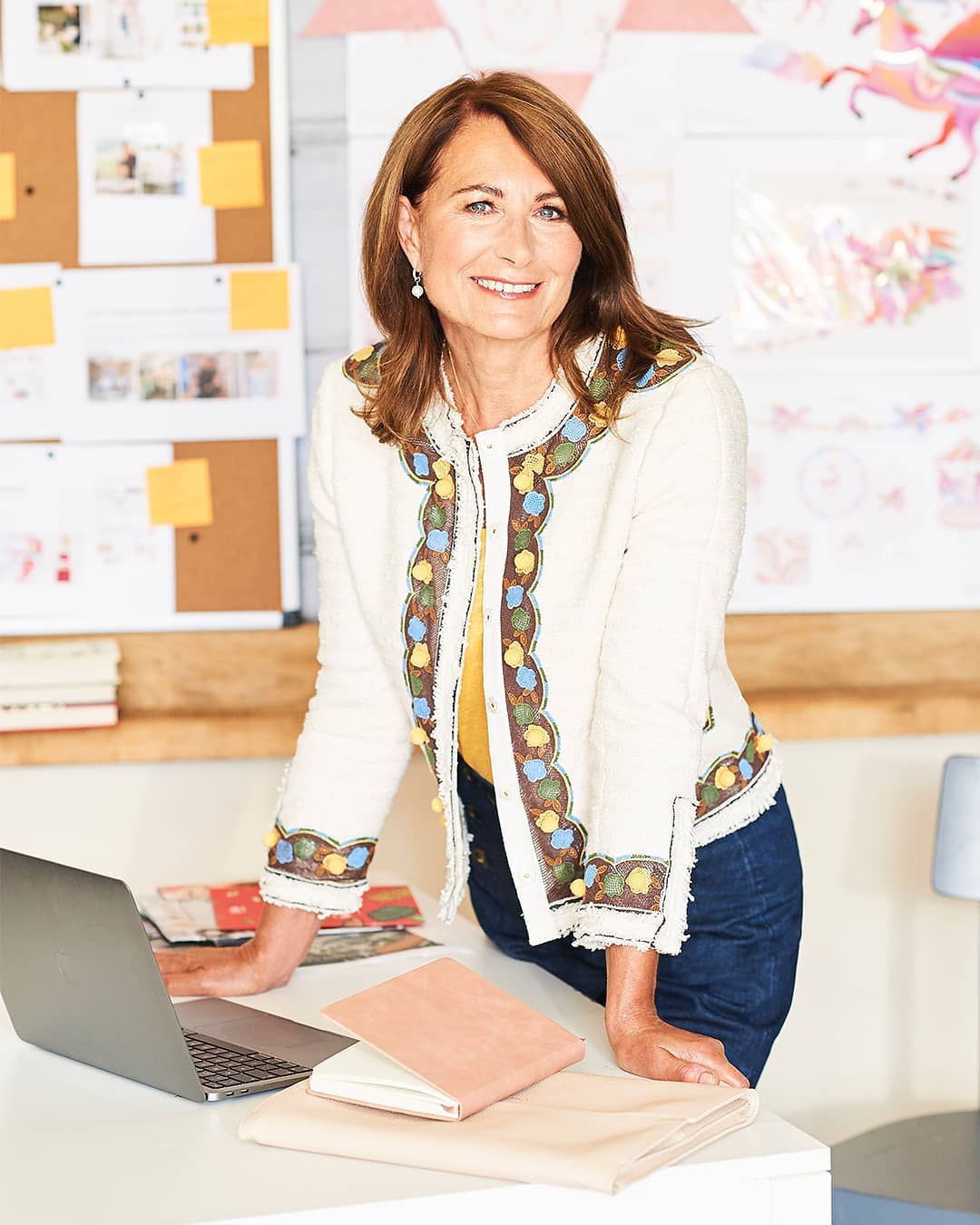 Carole and Michael Middleton's Party Pieces was completely insolvent. The (bankruptcy) court had to step in and basically sell off Party Pieces because it was so debt-ridden, and it's likely that the Middletons made nothing from the sale of their company. The court facilitated the sale of PP to a man named James Sinclair, who operates the Teddy Tastic Bear Company. It's likely that Sinclair only "bought" PP for a fraction of its outstanding debt. So, the British media is trying and failing to put a positive spin on this Middleton fiasco because no one apparently has the stomach to investigate why the Middletons are in such dire financial straits and why their super-successful company was a house of cards. Thus, they must have paid this James Sinclair guy to recite some talking points about how Carole Middleton is a brilliant businesswoman.
The millionaire Essex tycoon who bought Carole Middleton's Party Pieces business after it fell into administration says the Princess of Wales's mother is an 'inspirational businesswoman' – and the royal family are lucky to have her. James Sinclair, 37, started his first business aged just 15 and now runs a £30 million leisure empire that includes an ice cream company, nurseries, soft pay centres and a variety of children's attractions.

He took over Party Pieces – which was launched by the Princess of Wales' parents Carole and Michael Middleton on their kitchen table 36 years ago, for an undisclosed amount. It had fallen into administration and was bought by the Teddy Tastic Bear Company, which is owned by Mr Sinclair. The 12 current employees will be working for him. Speaking exclusively to MailOnline, Mr Sinclair said Carole chose to sell to him because she backs his plans to 'get kids away from screens'.

'I'm very excited by this new venture and we will be operating our own firm called Crafty Pieces within the Party Pieces brand,' he said. 'It's going to focus mainly on products for children and be a spinoff of the Party Pieces brand which was set up by Carol and her husband and was a fantastic operation for more than 30 years. We started speaking around three months ago and we got on really well, she is an inspirational businesswoman, and she is very clever, intelligent and the Royal Family are fortunate to have her. We will be marketing slime teddy bears and lots of hands-on things for children to play with and Carole was delighted with the ideas that we had. We both said the main thing was to get kids away from screens and we want to preserve the Party Pieces brand that she helped set up and she will still be available on the telephone for us.'

The businessman added: 'We have been talking for the last three months and we both said we wanted to really preserve the brand and that's what we are going to do. We have a few things to sort out and get things onto a stable footing but in the long-term things look great.'

Sources said that the sale of Party Pieces had been carried out through what is known as a pre-pack administration, meaning that the firm had appointed insolvency practitioners before it was sold without some of its liabilities.

Mr Sinclair said: 'What I will say is that Carole has exceptional entrepreneurial flair and it's an exciting brand to be within with. We are going to get behind and it and make it a driving force for the UL economy. She's almost 70 years old but is still full of energy and we held discussions over the telephone and at their place, and it's quite clear she is also a busy grandparent. She is hard working and as a consequence we can see that in Kate, the Princess of Wales and the Royal Family are fortunate to have both of them, you can really see Carole in Kate.'
[From The Daily Mail]
Carole "is very clever, intelligent and the Royal Family are fortunate to have her" and "The Royal Family are fortunate to have both of them, you can really see Carole in Kate…" Ouch. Granted, it sounds like Mr. Sinclair was reading off some notes given to him by a Daily Mail editor, but YIKES. Carole Middleton doesn't work for the Windsors! Kate is not hard-working! Anyway, I imagine James Sinclair has big plans to monetize the Middleton/royal connections of his purchase of the deeply discounted Party Pieces. That's what this sounds like – he's workshopping a rebrand which will be royal-adjacent-adjacent. I would love to know how much he paid for Party Pieces too.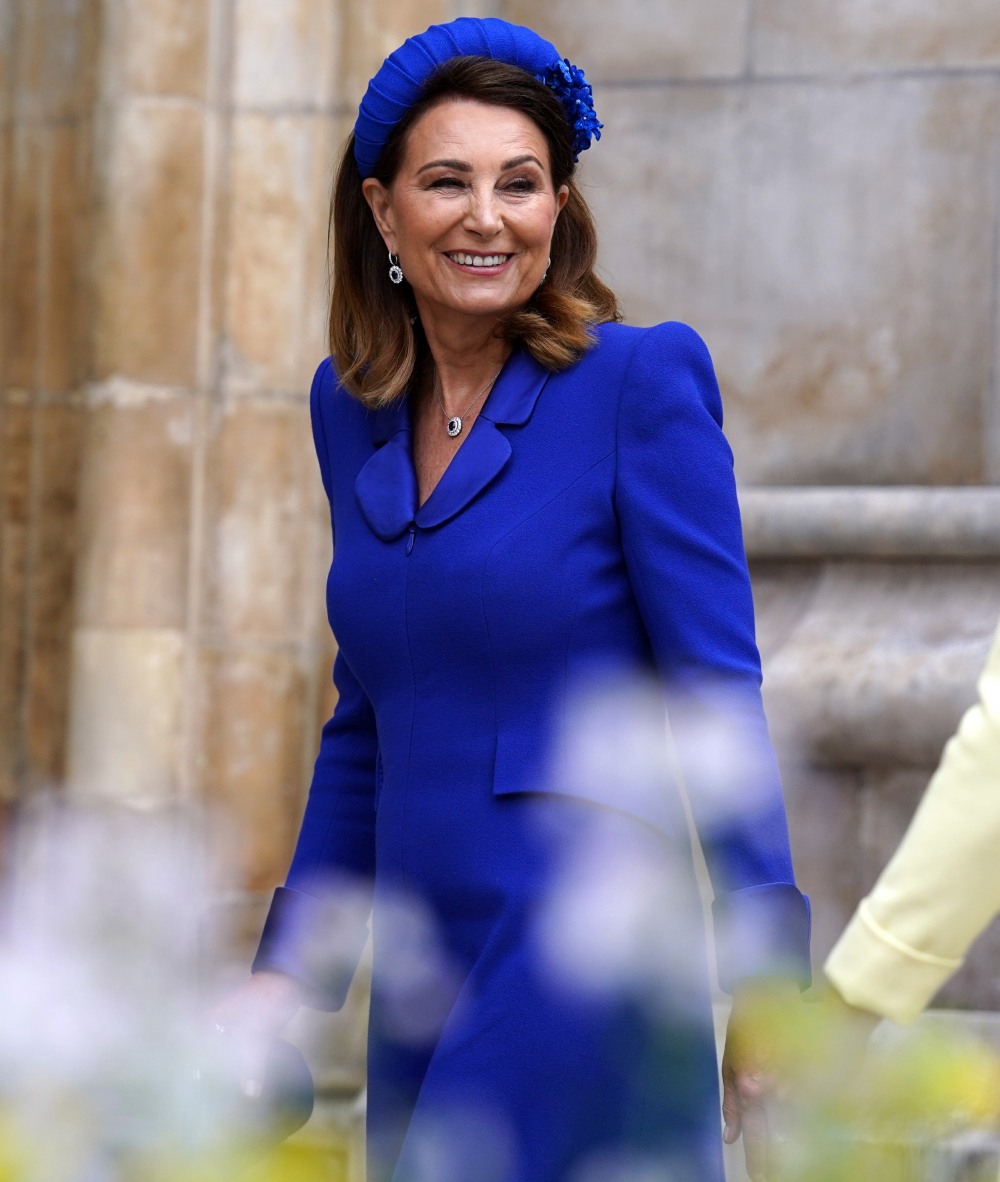 Photos courtesy of Avalon Red, Cover Images, Party Pieces' Instagram.
Source: Read Full Article