Kenzie Ziegler on Filming the "Donuts" Video, Finding Her Confidence, and Binging The Office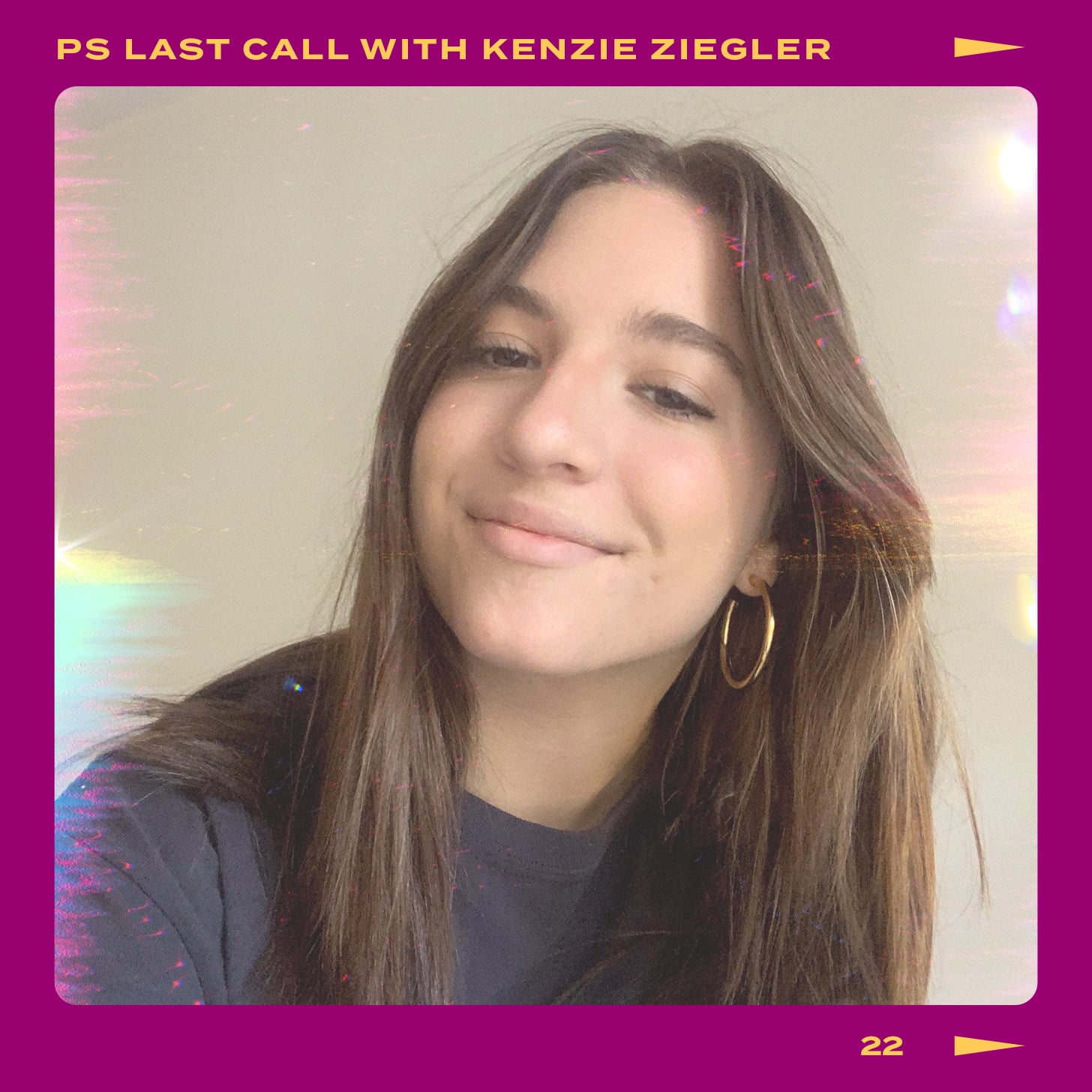 In our Q&A series Last Call, we get down to the bottom of every last thing with some of our favorite celebs — from the last thing they texted to the last thing they binge-watched. This week, singer Kenzie Ziegler takes our call.
Kenzie Ziegler is taking her music to another level. On Nov. 18, the 16-year-old star dropped her new jam "Donuts," marking an evolution in her sound and style. The latest tune — which comes four months after she and Sia unveiled their collaboration, "Exhale" — features cool disco-inspired elements that are sure to get you dancing.
"The song is such a fun vibe and kind of retro," Kenzie told POPSUGAR on Nov. 4. "I'm excited for everyone to listen to it because it's a more mature sound." The singer also released the track's music video, which was filmed in accordance with COVID-19 safety precautions and guidelines. "It was super fun," she said. "I got to film with this cool retro vintage car, which is a dream car of mine. This is one of my favorite songs that I've done, and I think a lot of people are going to like it."
Kenzie is also preparing to drop her holiday song, "Cozy With Me," featuring Ant Saunders. "It's coming out on the 25th, and I recorded it a couple of weeks ago," she said. "I'm already in the Christmas spirit because of it. It's a really cute song." In celebration of Kenzie's new releases, we spoke with her about filming the music video for "Donuts," receiving life-changing advice from her sister, Maddie, and more!
Source: Read Full Article