John F. Kennedy Signed Baseball Sells For Record $166k At Auction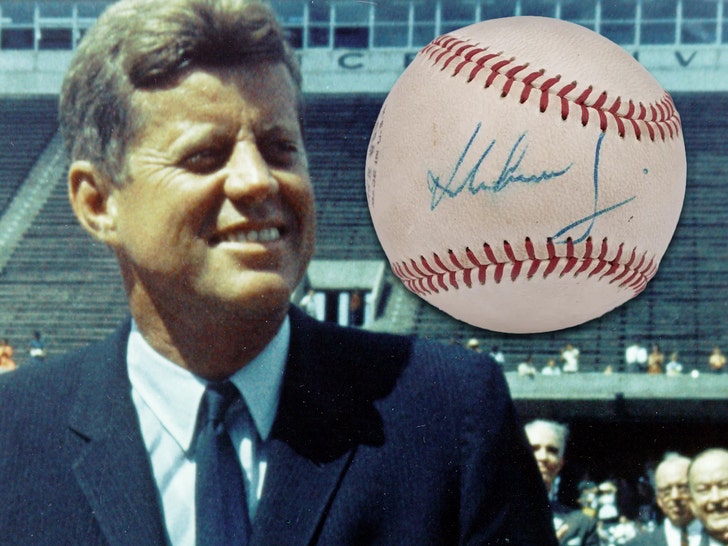 A baseball signed by John F. Kennedy sold at auction for a whopping $166k over the weekend … making it the most expensive ball ever signed by a president!!
As we previously reported, the "Associacion Venezuela de Baseball Professional" ball is from a reporter named Julio Messuti … who was covering JFK and the First Lady's visit to Venezuela to meet President Romulo Betancourt in December 1961.
The trip was part of the "Alliance for Progress" project, which aimed to help economic ties between the U.S. and Latin America.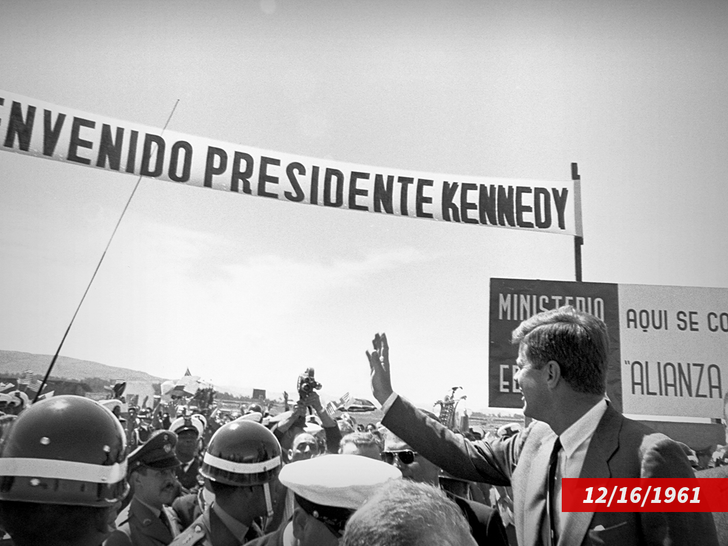 Messuti was able to meet JFK during the initiative, and POTUS was happy to sign the ball. In fact, you can see the exact moment between Kennedy and Messuti in a photo published by the El Universal.
Kennedy — who was an avid baseball fan — praised then-White Sox star shortstop and future Hall of Famer Luis Aparicio when he signed the ball.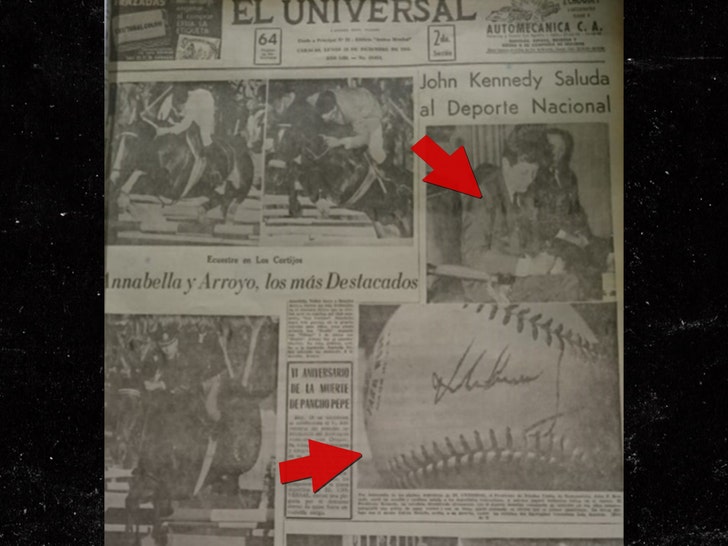 SCP Auctions put the one-of-a-kind JFK memorabilia on the market last week … and after 19 bids, it sold for exactly $166,818 on Saturday — making it the new all-time high for a baseball signed by a president.
FYI, the first POTUS-signed ball to hit over six figures was Franklin Delano Roosevelt's Hancock in 2020.
Congrats to the new owner!!!
Source: Read Full Article