Issa Rae Expands on Previous Ezra Miller Comments: "Hollywood Is So Driven by Money"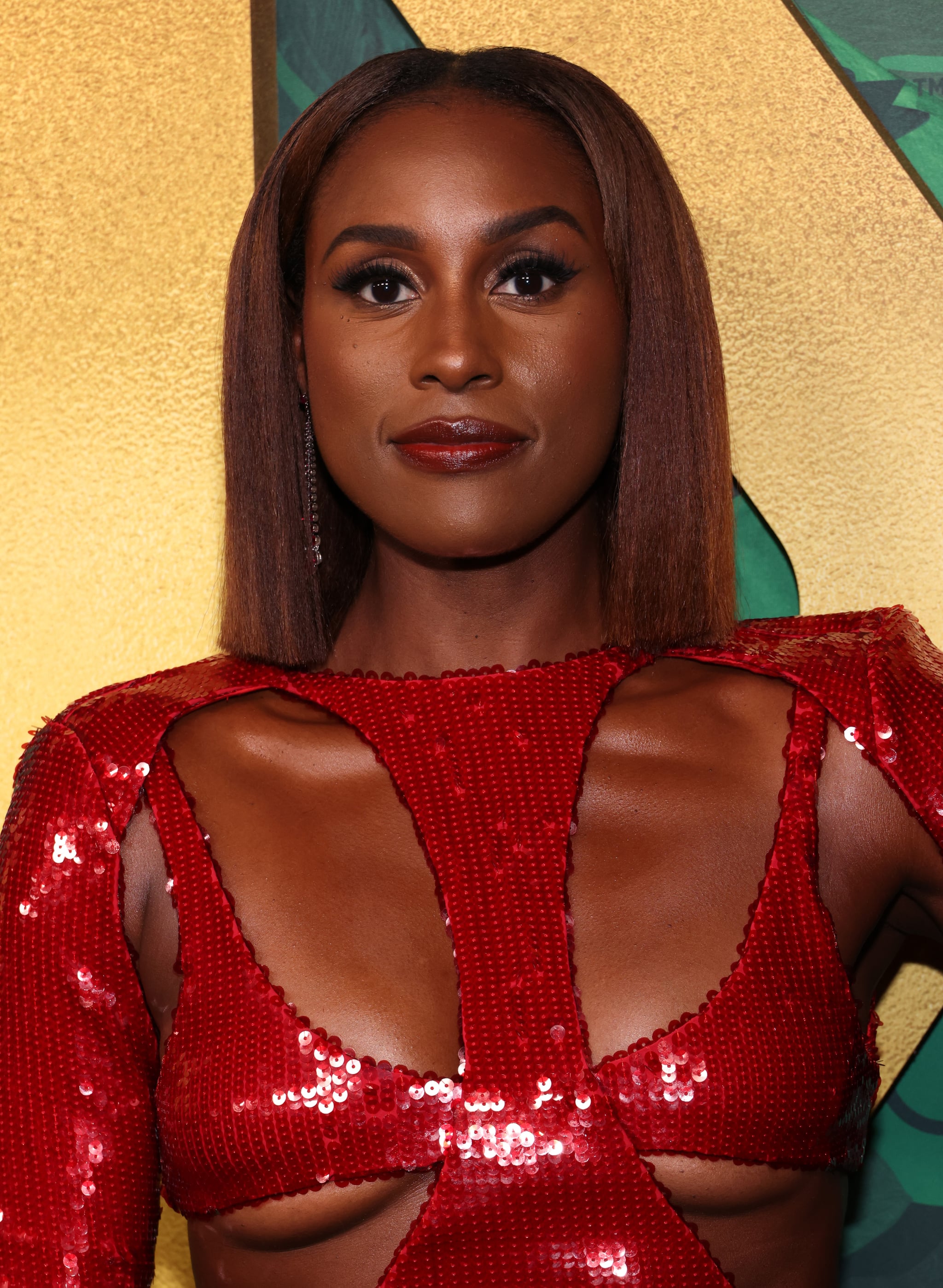 Issa Rae continues to vocalize Hollywood's tendency to prioritize profit over accountability. In a recent interview with POPSUGAR, the actor-producer expanded on her previous comments on the industry's habit of letting abusers and unacceptable behavior slide, in which she cited Ezra Miller as a key example in an Elle cover story published Oct. 13.
"That article in particular focused on who I called out, but I was really making the statement that if you're not affecting people's pockets, then no change will be made," she said. "Hollywood is so driven by money, so for me, if you're going to boycott something, you have to hit pockets and affect the dollars, otherwise nobody's going to care. You can do all the messaging, all the hashtags that you want, but unless you're actually affecting coin, then no change will be made and nobody's incentivized to do anything."
Rae went on to share her role in hopefully changing the culture of Hollywood. "I acknowledge that my power is limited to the people that I work with and the people that I can choose to work with, so my power lies in saying no," she said. "My power lies in calling things as I see it," adding that she's "extremely intentional" in curating who she surrounds herself with. "I can choose not to work with someone if I hear that they have a terrible reputation, and I can choose not to hire someone if they aren't good people."
"I also believe in the power of recommendations," she added. "I have no problem telling people, 'Hey, I worked with this person, watch the f*ck out, or know what you're getting into.' And I've worked with people who do the same thing and I think have come out better for it. Surrounding myself with people who have the same values as I do is essential."
Reflecting on five years since the rise of the #MeToo movement, Rae previously shared her perspective in the interview with Elle. "There have to be legitimate consequences. Hollywood is very bad about consequences," she said. "It's literally the worst industry when it comes to punishing people for misdeeds and actions, because money will always reign supreme." She specifically referenced Miller, who has been the subject of intense scrutiny after facing multiple arrests and charges for disorderly behavior, theft, and other issues. However, "The Flash" — which Miller stars in — is still slated for release with them attached as its star.
"I'm gonna be real: The stuff that's happening with Ezra Miller is, to me, a microcosm of Hollywood," Rae said. "There's this person who's a repeat offender, who's been behaving atrociously, and as opposed to shutting them down and shutting the production down, there's an effort to save the movie and them."
The Miller case, she added, is a "clear example of the lengths that Hollywood will go to to save itself and to protect offenders. . .It's just a constant pattern of abuse that'll only persist if Hollywood continues to insist on being this way."
For her part, Rae knows that even though merely by "working in this industry, we're enabling," she can still make conscious choices. "I can control my own environment and who I work with," she said. "I can hold people accountable within my world and my bubble. I don't have to work for everybody."
Rae is the founder of HOORAE, a media company that "develops content across mediums in an effort to continue to break boundaries in storytelling and representation," according to her website. Her latest production, "Rap Sh!t," first aired in July.
— Additional reporting by Yerin Kim.
Source: Read Full Article